Jerudong Park Celebrates December Starting with "Story of Lights"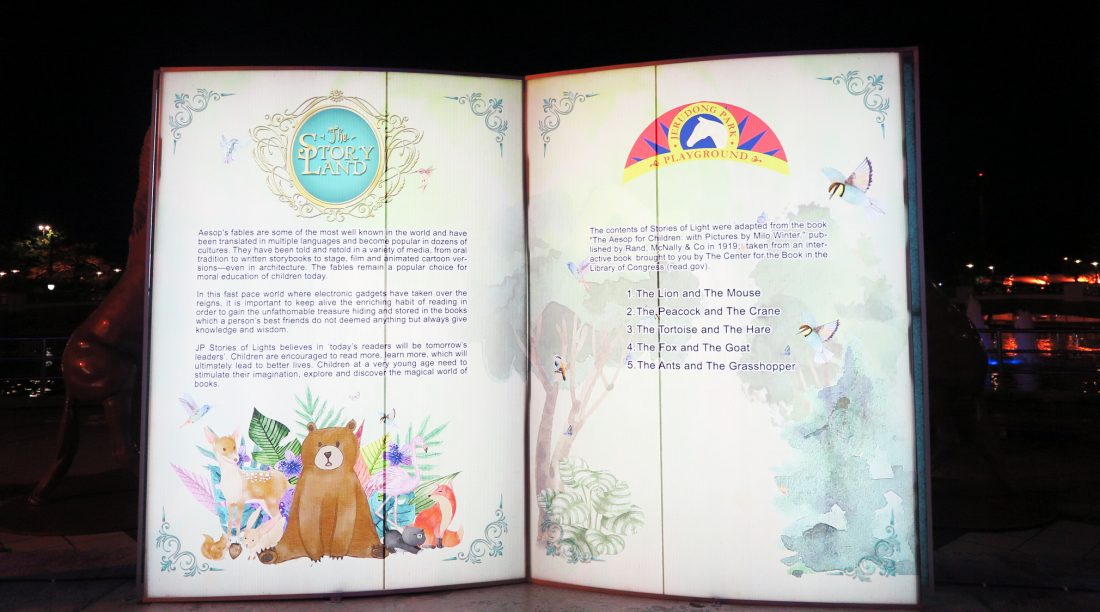 Great memories from your childhood have finally arrived and this time they come in the form of an Aesop fable-themed light exhibition at Jerudong Park. Talk about a blast from the past! In conjuction with the Brunei December Festival 2018, Jerudong Park has come up with a creative way to "keep alive the enriching habit of reading in order to gain the unfathomable treasure stored in books" as the opening exhibit puts it. Visitors step through a light tunnel and circle the lagoon area where the illuminated fables are situated, accompanied by lanterns depicting the animals in the much-loved stories of "The Lion and The Mouse", "The Peacock and The Crane", "The Tortoise and The Hare", "The Ants and The Grasshopper" and "The Fox and The Goat".
Proving that education and entertainment are never mutually exclusive, the outdoor exhibition which is the first of its kind, aims to encourage children to read by stimulating their imagination as the park puts it, "today's readers will be tomorrow's leaders".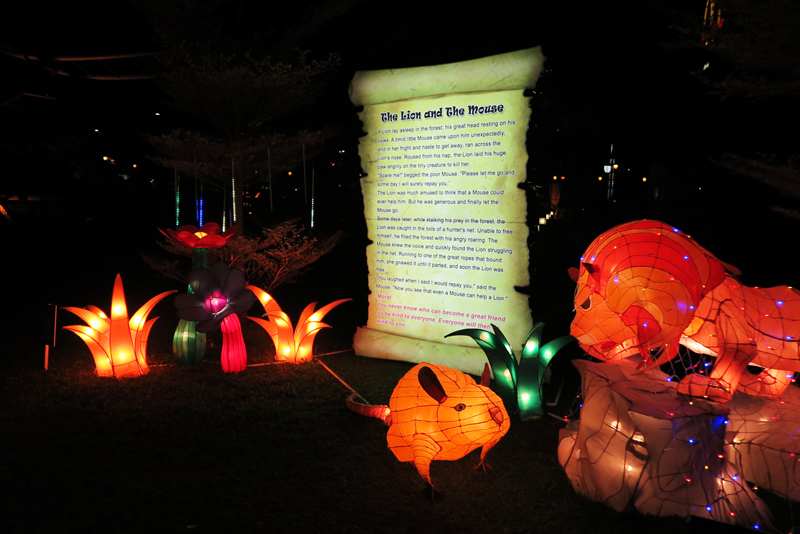 Aside from the "Story of Lights", "Animals in the Park" is also one of the activities held during the month of December, along with Movie Nights and Interactive Games for all friends of the park to enjoy. Due to its popularity when it was first launched in November, "Animals in the Park" has now expanded to include more animals such as a rare black palm cockatoo for the educational enjoyment of visitors.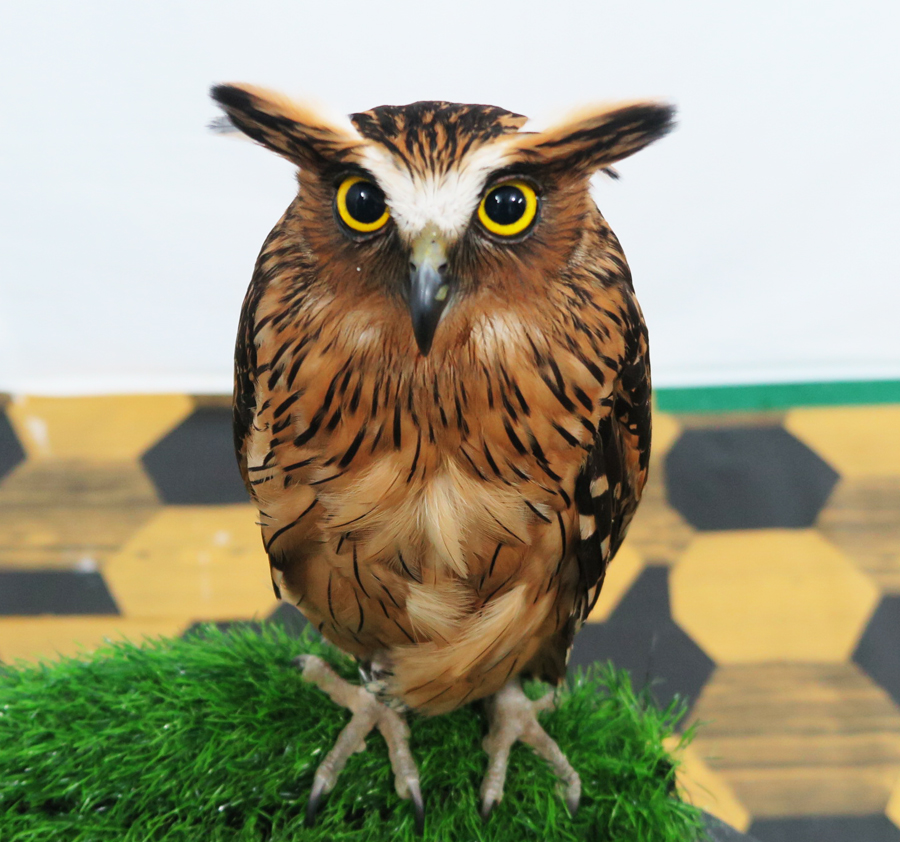 Good news for fans of trivia nights! As part of their interactive games, Jerudong Park offers a 30% off (terms and conditions apply) to anyone who successfully answers the ten questions in the activity booklet provided. Clues leading to the answers can be found all around the theme park and for those who complete the quest, vouchers can be found at the ticketing counters. So be sure to put your thinking hats on!
On the 8th, 22nd and 29th December, enjoy movie nights at The Colonnade by bringing your own picnic mats or blankets to the park. Find out what's screening by following Jerudong Park on their social media handles on Instagram and on Facebook.
Be sure to get the most out of your fun times by taking part in the Combo Deals available. Yellow' Combo or the Entrance Combo deal is only $16 and includes, Interactive Games, 'Animals in the Park' and 'The Story of Lights'. To enjoy all the rides, waterpark, 'The Story of Lights', 'Animals in the Park' and Interactive Games visitors can get the 'Grey' Combo Deal: $27 for local adults and $21 for local children. December really is the most wonderful time of the year!