BiG Scoop: Barked to Purrfection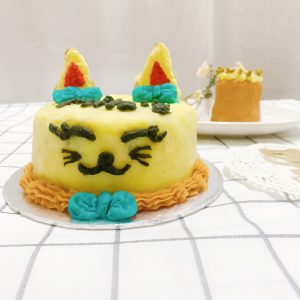 Two words for you animal-lovers out there: Purrfect. Barkery. Brunei's first ever pet bakery, born in the midst of a harrowing pandemic, was masterminded when the owners adopted their puppy BonBon; love at first sight ensued and they began baking nutritious homemade dog treats for BonBon to enjoy. Armed with duly done research and an online course in animal nutrition, Purrfect Barkery's fully customizable menu is prepared with the nutritional needs, allergies and medical conditions of their canine and feline clientele in mind. Their best-selling menu comprises of yummy treats disguised as "human food" (think cakes, "popsicles" and soufflé pancakes!) and heart-warming seasonal specials like Halloween-themed treats, organic mooncakes and a hi-tea series. If you want in on the fun but don't own a dog or a cat, good news, they're in the process of expanding their clientele as we speak! And as if we don't have enough heart-eyes already, for every cake or treat ordered with them, $1 will be donated to local stray shelter, Love Paw Sanctuary.
A win for our four-legged friends is a win for us!
IG: @purrfectbarkerybn
FB: @purrfectbarkerybn