An Authentic Taste of Singapore at Horizons Restaurant
This year's Singapore Food Festival was launched in a flare of smoke, an emerging statuette of Singapore's famed Merlion, and the dining of some pretty amazing Singaporean Malay fare. The annual Singapore Food Festival is back again – and it's better than ever.
The airy and modern ambiance of Horizons Restaurant sets the perfect place for the famed food festival, held in conjunction with this year's Brunei December Festival. Dining on authentic Singapore Malay cuisine with a view of Kampong Ayer is a unique experience that cannot be missed.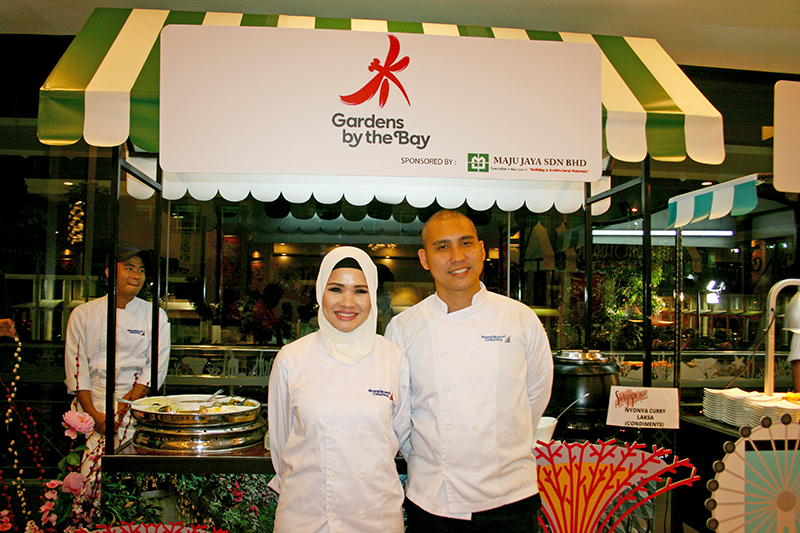 And how authentic is it? So authentic that the chefs of the award-winning Hjh Maimunah Restaurant in Singapore – one of the first Halal establishments to be listed in the Singapore Michelin Bib Gourmand Guide and winner of Best Asian Restaurant in 2014 by Singapore Press Holdlings – came all the way down to Brunei just to prepare food for this festival. Chef Maria and Chef Ismail – the grandchildren of Hjh Maimunah – were present at the launch to cook up an array of authentic cuisine you don't have to fly all the way over to Singapore for.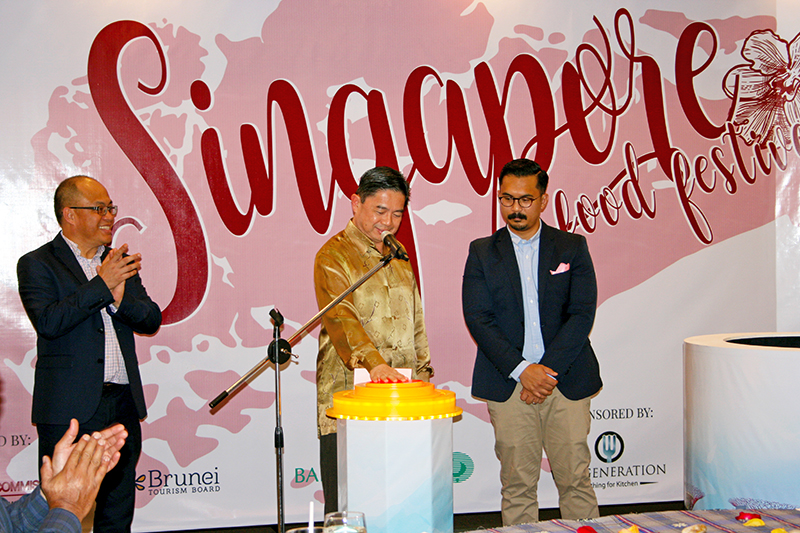 The event was launched by the Guest of Honour, Yang Berhormat Dato Seri Paduka Dr Awg Haji Mohd Amin Liew bin Abdullah. Also present to witness the launching were Yang Mulia Haji Jeff Hadiman bin Dato Paduka Haji Danial, General Manager of Royal Brunei Catering, along with the Board of Directors of Royal Brunei Catering, event partners and invited guests.
"The Singapore Food Festival is one of the major landmarks in Royal Brunei Catering's F&B Calendar," Yang Mulia Haji Jeff Hadiman said in his welcoming speech. "This is our annual Singapore Food Festival but much bigger in size, much bigger in scope; we have gone all out this time to make this promotion the food talk of the town during these December holidays."
"The school holidays have begun, and what better way to celebrate than joining us here for this food festival. Not everybody in Brunei will have the chance to fly to Singapore during these holidays, so we brought Singapore here for you – and for only two weeks, the Horizons Restaurant open its doors to the public to indulge in more than 80 authentic Singapore Kampong-styled Cuisine, without have to use a passport."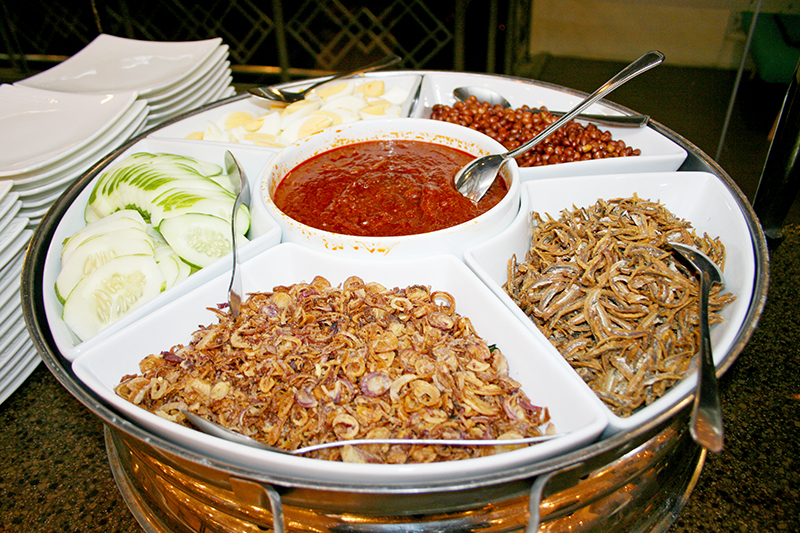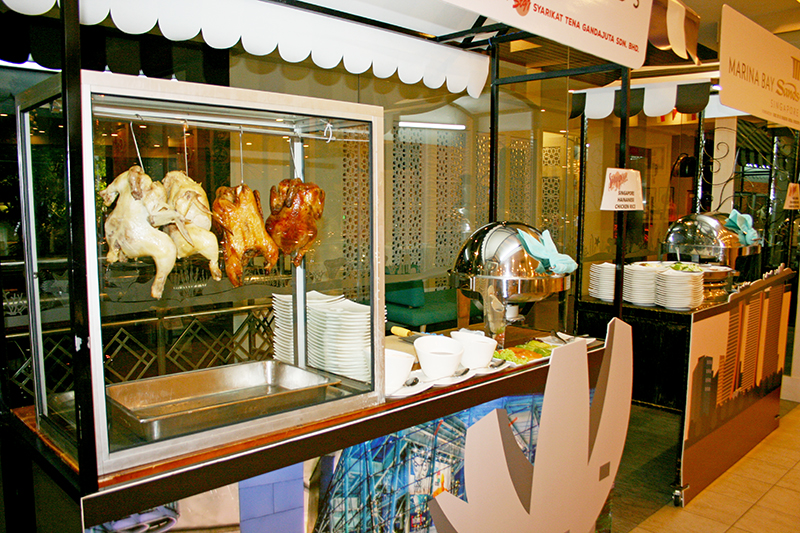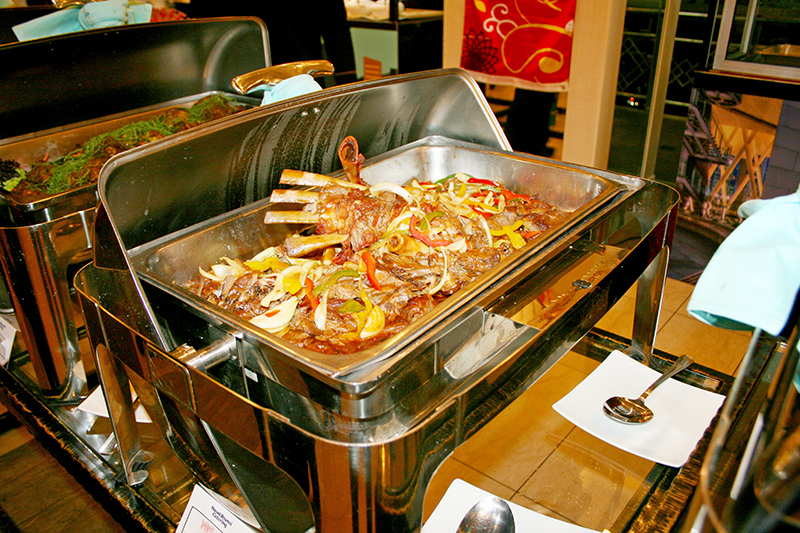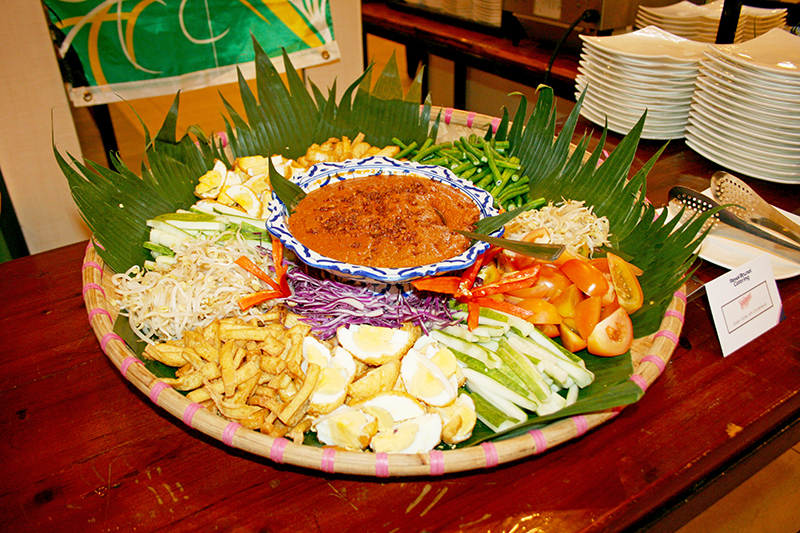 Held from 1 – 16 December, the Singapore Food Festival boasts over 80 varieties of Singaporean Malay cuisine which includes an array of live stalls such as the Nyonya Curry Laksa stall, Nasi Lemak Singapore with Sambal Sotong stall, Singapore Hainanese Chicken Rice stall and many more.
Speaking to Chef Ismail, he shared that what he was looking most forward to sharing with the Bruneian public was their famed Tauhu Telur.
"It's a simple dish that requires a lot of technique," he explained. "Our Bruneian customers in Singapore, and most of our customers look for our Tauhu Telur, and our Beef Rendang and Barbecue Fish. Those are our bestsellers."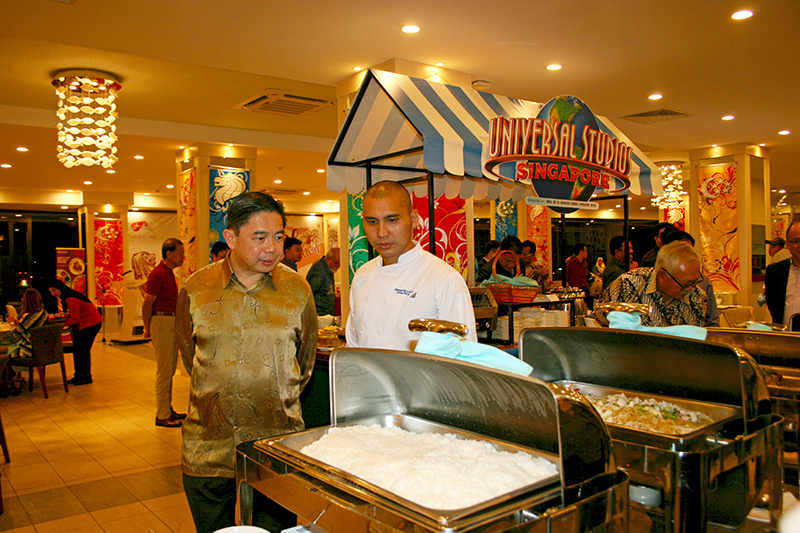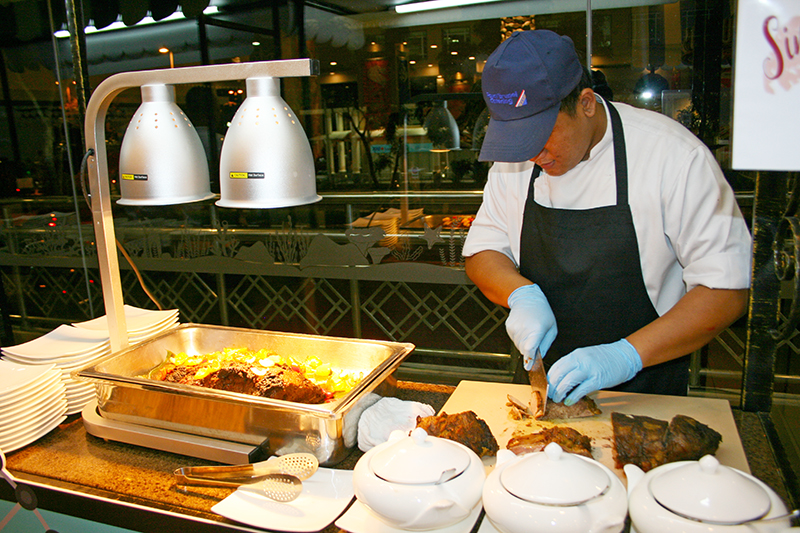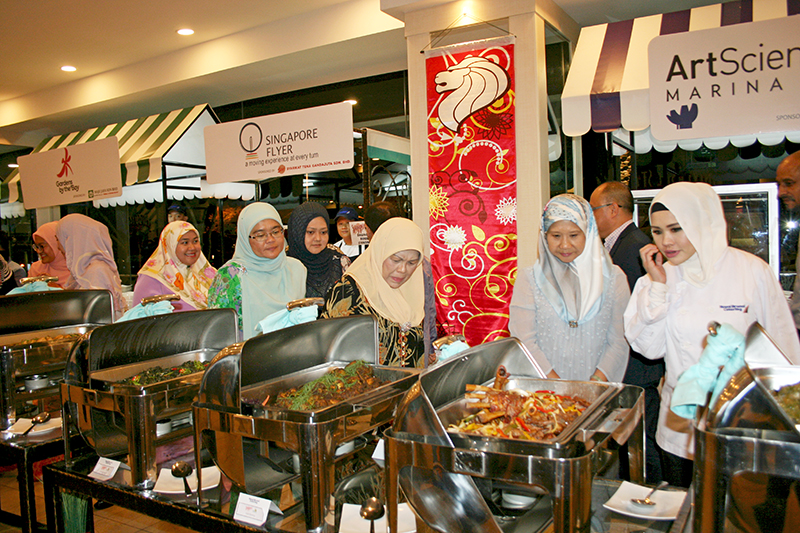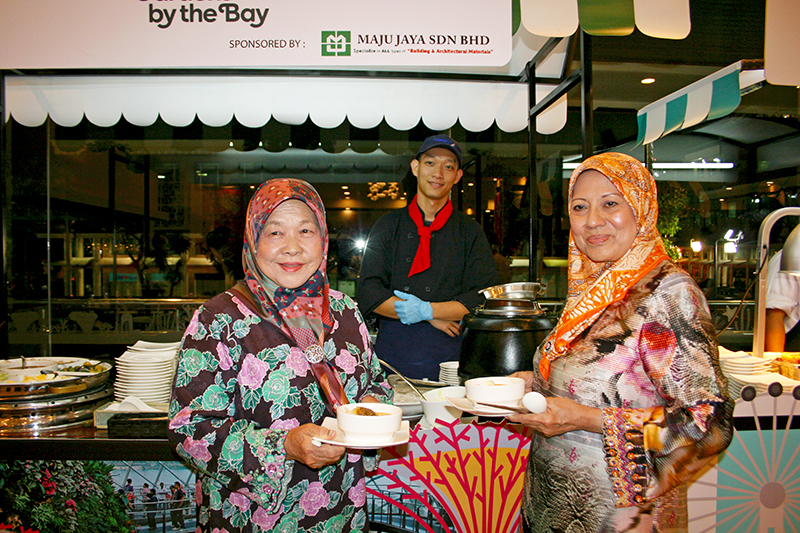 Diners will also get a chance to enter the Rock, Shop & Recover promotion that includes fantastic prizes such as a Crazy Rich Asians Behind the Scenes Food Tour, tickets to the upcoming Ed Sheeran concert in Singapore, accommodation at the Marina Bay Sands Hotel, and shopping vouchers worth SGD1,000 to be spent at Takashimaya. All prizes include a pair of return flights to Singapore. The prizes are given with the support of Baiduri Bank Berhad as key sponsor.
The Singapore Food Festival will offer two separate dinner buffets throughout a week. From Monday to Wednesday, the dinner buffet is BND24.90 per adult and BND12.90 per child, while from Thursday to Sunday, it is BND29.90 per adult and BND14.90 per child. Diners with an RBC Dining Privilege Card and Baiduri Bank cardholders are entitled to 10% off.
The Singapore Food Festival is available from 7pm to 10pm from 1 to 16 December 2018.
For reservations, call Horizons Seafood Restaurant at 673-2233400.
Follow Horizons Seafood Restaurant on Facebook and Instagram (and Royal Brunei Catering on Instagram) for regular updates on their promotions.