DST's Winter Wonders Sparks Joy During Festive Season
The Brunei December Festival is the gift that keeps on giving, with a number of exciting events falling under its wide umbrella promoting domestic tourism. With something and somewhere to go for everyone looking to have some fun during the holiday season, the Winter Wonders event by DST and Sparks Co was launched on 23 December 2020 catering to winter-lovers all around Brunei.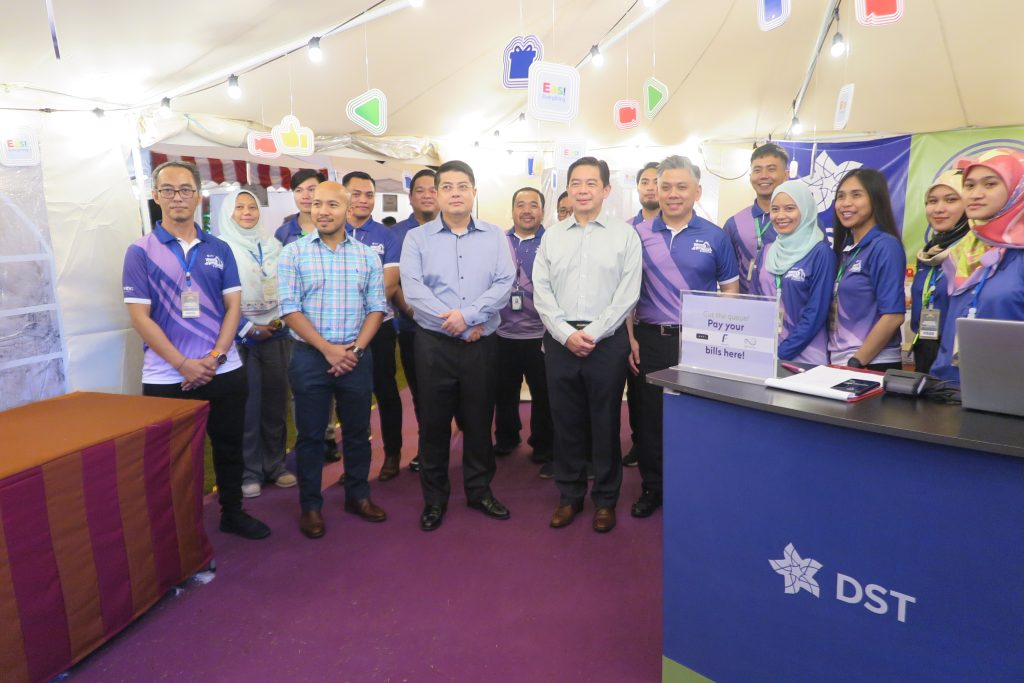 Officiating the premiere event was the Guest of Honour, Yang Berhormat Dato Seri Setia Dr Awang Haji Mohd Amin Liew bin Abdullah, the Minister at the Prime Minister's Office and the Minister of Finance and Economy II. Also present at the launching was Yang Mulia Tuan Haji Sofian bin Mohammad Jani, the Acting Managing Director of Brunei Investment Agency in his capacity as Chairman of Datastream Digital Sdn Bhd (DST), the Members of DST's Board of Directors and Yang Mulia Tuan Radin Sufri Radin Basiuni, the Chief Executive Officer of Datastream Digital Sdn Bhd (DST).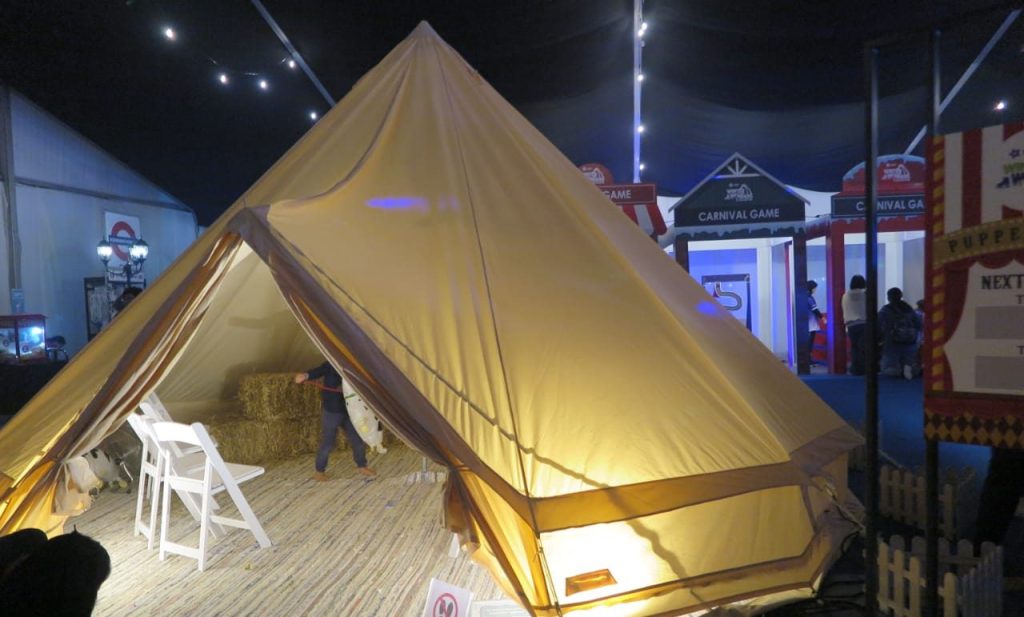 Bringing the festive joys of the season to Jerudong Park, DST Winter Wonders is a ten-day family celebration which covers an array of fun activities including special snowfall effects, a synthetic skating rink, traditional English and carnival games and of course, a bustling market filled with well-known and loved vendors. With much to see and much to do in the four themed areas; the Snow Village, Vendors Lane, Street Food Marketplace and Urban Dining, event-goers are first directed through the main attraction, the Snow Village. Decorated to the nines to bring winter to the tropics, one can't help but be enveloped with good cheer upon entry to the chilly arena. Entertainment comes in the form of a tented puppet theater, a multi-lane sled slide and scheduled musical shows titled "the Sparks Musical" performed by the shining talents under Relentless Entertainment.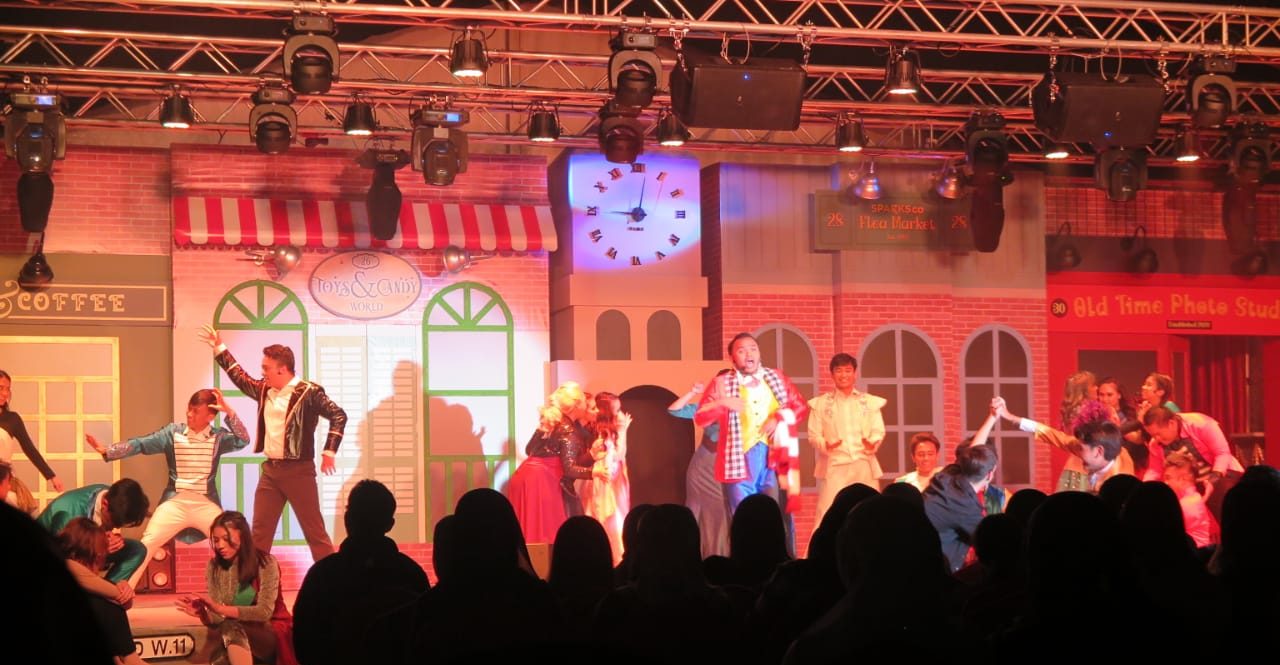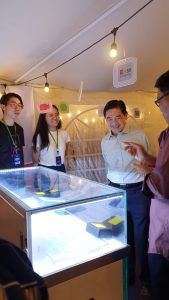 And after event-goers have built an appetite from all the amusement inside, they can cool off by heading outside to the Vendors Lane where they can find the likes of Gong Cha, Cuckoo, Dairy Queen and much more! The DST Pavilion is also located at the Vendors Lane where you can find DST's latest products, services and bundle offers. And if you're not a DST subscriber yet, fret not! Those who subscribe during the event will be among those who stand a chance to find generous lucky draw prizes, including the brand-new iPhone 12, the iPhone 12 mini and the Apple Watch SE. Easi subscribers will especially love DST's latest Easi Everything Campaign promotion where customers can register for the Easi Bundle by purchasing an Oppo A31 or Oppo A53 to get up to 100% worth of Easi Credits back. Available at DST Winter Wonders and also at selected exclusive dealers, customers can find out more at www.dst.com.bn.
Psst! DST subscribers also get an exclusive $2 discount on the Jerudong Park entrance ticket where they will only have to pay $3 instead of $5. Just show the DST network on your mobile phone at ticket booth and you're good to go!
Event-goers will also want to keep an eye and an ear out for DST's "Surprise Hour", happening two hours daily, where they can take part in special offers. To make sure you don't miss out, follow @dstbn on Instagram to get a head start and find out the specific time and offer of each "Surprise Hour"!
Aside from the DST Pavilion, pay a visit to DST's engagement booth inside the Snow Village where customers can take part in games such as Snap, Share and Win, QR Code Challenge, a Life-Size Connect 4 and a Digital Colouring Game for kids while standing a chance to win fun prize giveaways such as Easi Recharge Cards and DST merchandises.
DST Winter Wonders will take place from 23 December to 27 December 2020 and 30 December to 3 January 2021 from 2.30pm on weekdays (Wednesdays to Fridays) and from 10am to 10pm on weekends (Saturdays and Sundays). Head on over to www.dst.com.bn/winterwonders for more information and be sure to follow @dstbn and @sparksco_bn for more scheduling and programme information.