Toyota Corolla Altis Officially Available For Viewing At NBT Showrooms

The Toyota Corolla Altis finally made its nationwide appearance to much digital fanfare within the Sultanate. After teasing the automobile-obsessed masses with an 11-day reveal of a "feature-per-day", the Corolla Altis was revealed in its full glory at a launching event where members of the media were invited to test drive the bespoke 12th generation vehicle at the Tarindak Polo Club Jerudong. Available in two variants, the Altis 1.8 (A) and the Altis 1.6 (A) both encompass sleekness and refinement within a minimalist design that is unmistakably Toyota.
Featuring TNGA platform (Toyota New Global Architecture), a structural innovation on Toyota's part to further improve the basic architecture of their vehicles and enhance general performance, the Toyota Altis conveys better agility, visibility and stability for anyone handling it.
A double wishbone rear suspension creates optimal weight balance making for a fluid drive, while narrowed pillars and strategically placed wing mirrors on the door body enhances visibility and reduces the complications of having a blind spot. Moving, turning, and stopping is a dream with the TNGA platform with a lower centre of gravity ensuring enhanced vehicle stability and less roll during cornering.
The Toyota Corolla Altis is designed for enjoyment and during our test run of the car, it becomes apparent that the comfort of its passengers lies at the helm of its design: Generous legroom, the best in the industry compared to other mid-segment sedan models. Straightforward seat controls, allowing the driver to feel safe and cushioned with the option of adjustable lumbar back support. An improved interior reinforces a feeling of spaciousness and dynamism within all who step foot in the vehicle with a satin chrome and PVC leather interior intricately finished with genuine stitching.
Driving the Toyota Corolla Altis, one cannot help but be struck by the ingenious yet sleek simplicity that is the Toyota Safety Sense. Available only on the 1.8L model, the safety sense features a number of active safety features such as dynamic radar cruise control, automatic high beam, pre-collision system and lane departure alert.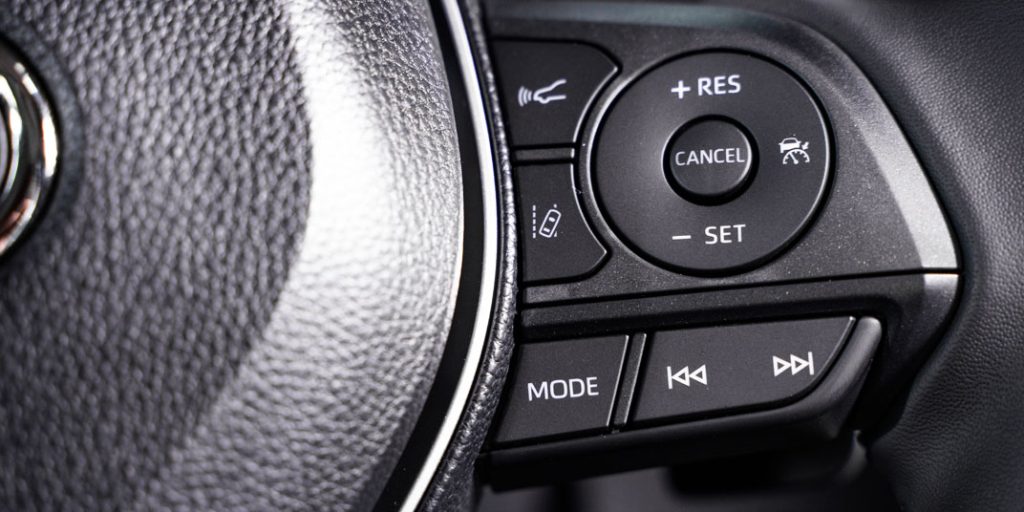 Perfect for long drives or bouts of long-winded traffic, the dynamic radar cruise control can be set to your preferred speed thus eliminating the need to maintain your foot on the gas pedal. With an active sensor that automatically gauges the distance between vehicles and speeds up or slows down depending on how clear the road ahead is, these innovative features have been designed with the safety and convenience of you and your passengers as a priority.
Both models are built with clearance and reverse sensors and are built in with 7 SRS Airbags, Anti-lock Braking System (ABS), Brake Assist (BA), Vehicle Stability Control (VSC), Hill-start Assist System and ISO Fix. A 10″ Android Infotainment system and an Optitron Combination Meter is also available in both variants.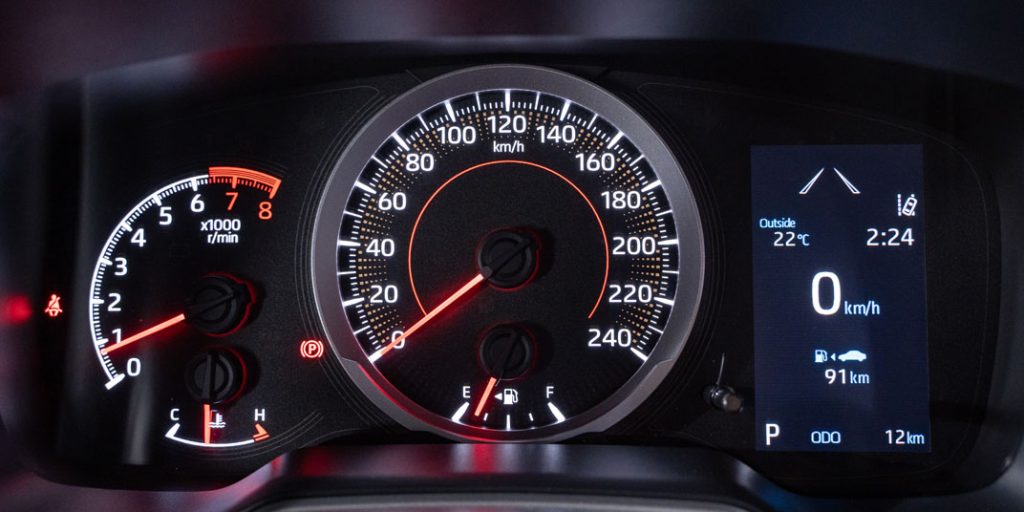 Each model is impressively available in a distinct spectrum of colours such as Silver, White Pearl, Super White, Attitude Black, Celestite Gray, Red Mica Metallic and Phantom Brown.
For an up close and personal look at the exceptional vehicle which embodies timelessness and dignified trendiness in every fluid turn of its wheels, both the 1.6L and 1.8L petrol engine models are available for viewing and test drives at the NBT showroom.
Log on to www.toyota.com.bn where you can set an appointment for your very own test drive and download the Toyota Corolla Altis brochure for more information. Follow Toyota Brunei on their social media handles on Facebook and Instagram.