The All-New Toyota Cross – an SUV for All Lifestyles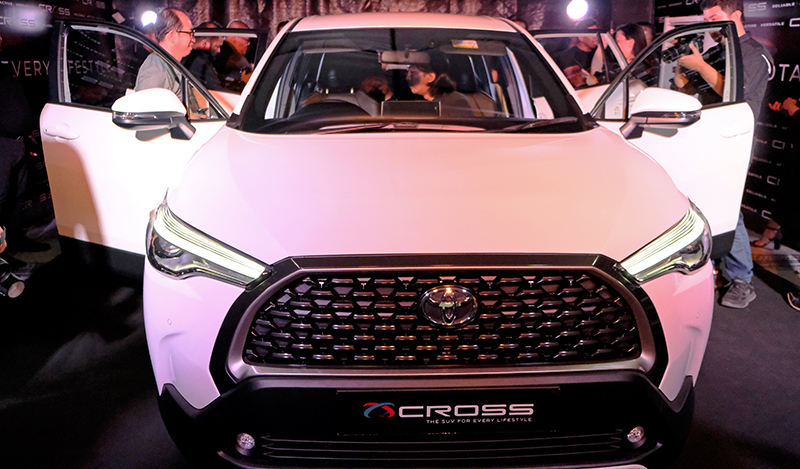 It doesn't look much like a Corolla (more like a Rav4 if we're going to be honest), but Toyota's latest and most anticipated SUV sure is a looker. True to its tagline – 'the SUV for every lifestyle' – this one-fit-for-all SUV absolutely falls under the attractive-to-all category.
The SUV is all sleek and sophistication with an active edge, portrayed best in its front and rear fenders, its double trapezoid grille that comes with the Toyota-first 'light curtain' effect on Daytime Running Light (DRL) and clearance lamp graining for a unique and futuristic appearance.
Its interior is spacious and comes with ample head clearance. It's got plenty of space in its trunk too, with an outstanding heightened luggage room with a capacity that amounts up to 487-litres (and comes with a neat Power Back Door with Activated Kick Sensor).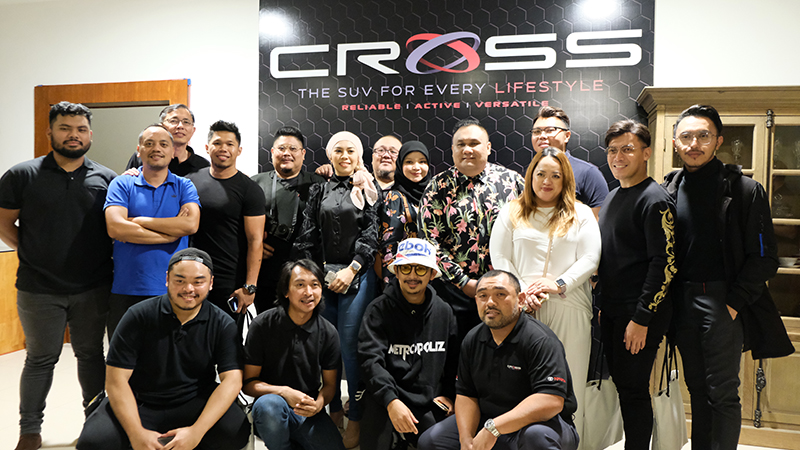 But obviously a car is more than its looks, and this fact was emphasised at an event held on 21st August 2020, in the driveway of a cosy modern house located along Jalan Kota Batu. Attended by the media, local celebrities and social media personalities, the kind folks at Toyota Brunei treated us to a grazing table of goodies before unveiling its newest SUV.
Reliable, Active and Versatile are the three keywords when describing the Toyota Cross, which comes with a host of practical and innovative solutions that makes it suitable for all kinds of lifestyles.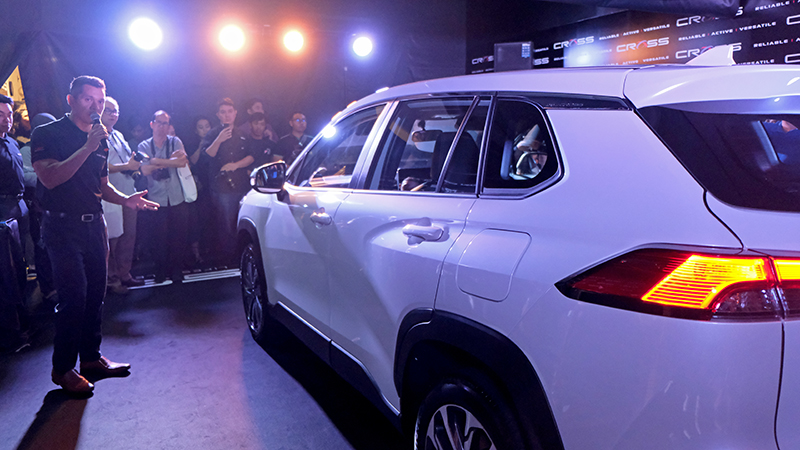 The SUV is engineered by Toyota New Global Architecture (TNGA) – their leading automative platform – which elevates the driving performance and comfort beyond expectations, giving you impressive handling with greater Agility, Stability and Visibility.
A new torsion-beam suspension under its chasis cushions your ever turn through the use of large yet soft brushings in a geometric movement. Responsive maneuverability is handled by the best-in=class 5.2-metre turning radius, portraying its stability. In addition, the elevated driving position bedecks thinner A-pillars that maximise the field of view, all the while minimising blind spots with its repositioned side mirror. The functionality of the Toyota Cross boasts a new level of speed and strength paired with stability and class-leading utilities.
Which, in a nutshell, means that the Toyota Cross will give you a very smooth ride.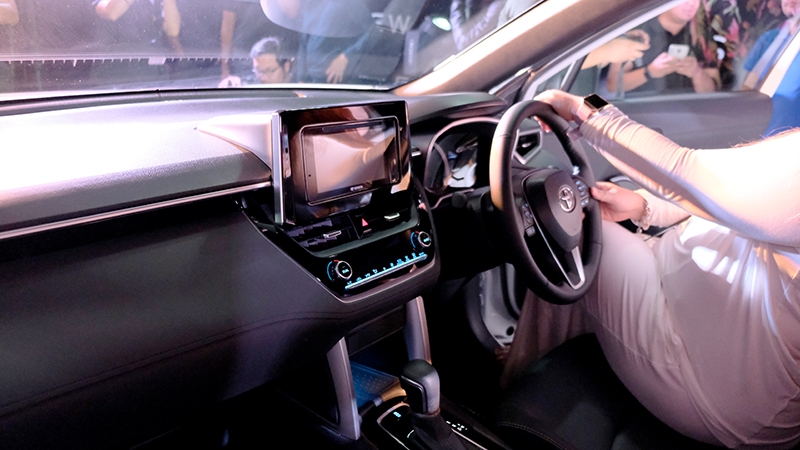 But what of safety? Parents will be happy to learn that its innovative and safety functions will give drivers and passengers ultimate confidence and maximum comfort in even the longest, bumpiest journeys.
Safety elements include an all-around 7 Supplemental Restraint System (SRS) Airbags, Blind Spot Monitor, Rear Cross Traffic Alert (RCTA) system, Electronic Brake Force, Vehicle Stability Control and Hill Start Assist among others.
The All-New Toyota Cross is available in 1.8L gasoline engine for both High and Standard grade.
Stay updated with more information about the Toyota Cross by following them on Instagram or Facebook, or visit their website for more information.