Takaful Brunei Launches Takaful Brunei Mobile App with Special Gift Promotion for First 50 Users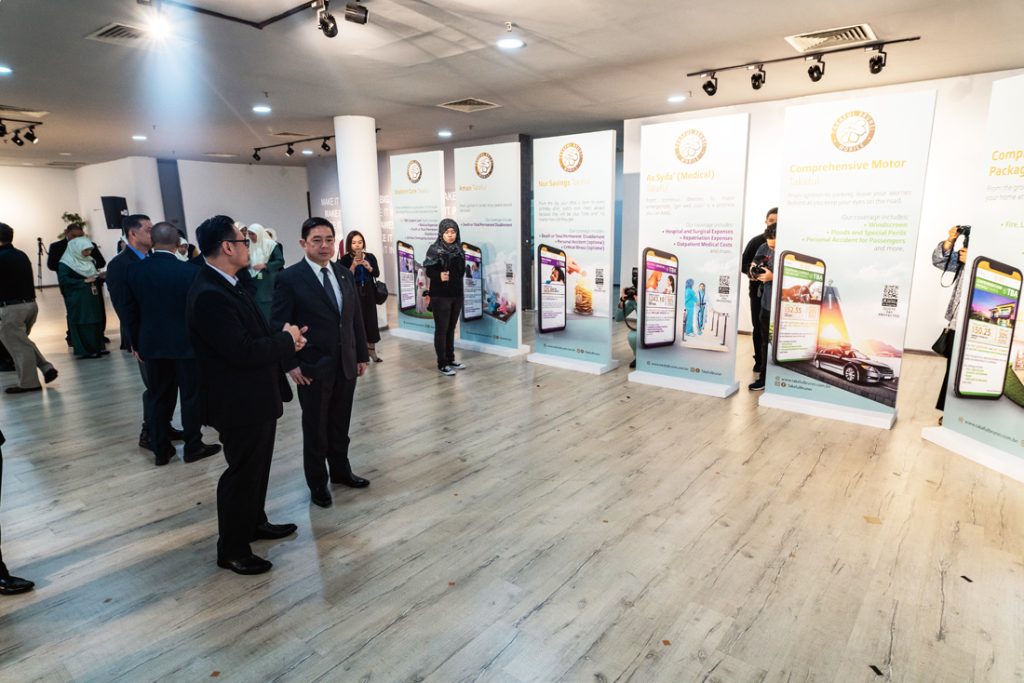 The Takaful Brunei Mobile application was launched on 7 August 2020 during a ceremony officiated by Guest of Honour, Yang Berhormat Dato Seri Setia Dr. Awang Haji Mohd Amin Liew bin Abdullah, Minister at the Prime Minister's Office, Minister of Finance and Economy II, and in his capacity as Board of Director's Chairman of Syarikat Takaful Brunei Darussalam Sdn Bhd (Takaful Brunei) and its subsidiaries; Takaful Brunei Am Sdn Bhd (TBA) and Takaful Brunei Keluarga Sdn Bhd (TBK).
During his welcoming speech, Takaful Brunei's Managing Director, Haji Shahrildin bin Pehin Orang Kaya Lela Utama Dato Paduka Haji Jaya highlighted the company's commitment in supporting the government's Vision of 2035 and the Digital Economy Masterplan to transform Brunei into a Smart Nation. With the development of the Takaful Brunei Mobile app, specially designed to bring this vision to life by providing the Takaful customer a new level of convenience by way of the digital age, registered users can participate, renew, make claim notifications and manage all their Takaful certificates while being given access to TBA and TBK product information, Customer Information Updates and promotions.
Customers can now receive quotations instantly and complete their participation via online payment through the app and receive a digital copy of their Takaful Certificates while comfortably avoiding the hassle of queueing. The "My Takaful" feature also assists registered users in managing all their TBA/TBK Takaful certificates while helping them to keep track of expiry dates to financially plan ahead.
With the ability to make a claim on the app itself, the user will have access to useful information at their fingertips which will assist and guide them in the necessary procedures needed for the company's checking and approval to expedite claim pay outs.
The app, which is locally developed, has a total of 12 products available for users to purchase, including motor renewals, home protection in the event of fire, flood and other perils with TBA's Comprehensive Home Package and domestic helper protection. Users can also enquire on medical protection including coverage due to COVID-19, income protection with Aman Takaful and protection plus savings with Takaful Nur Savings. Registered users of the app will also be one of the first to know and enjoy exclusive discount rates on their Takaful products.
In conjunction with the official launching of the app, Takaful Brunei is gifting the first 50 customers who purchase any two products on the Takaful Brunei Mobile app with a complimentary Samsung M21 smartphone as a gift. Download the app on Google Play or App Store and follow Takaful Brunei on Instagram and their website.