NBT Hosts Mega Test Drive Event Featuring 21 Popular Models
NBT Brunei strives to outdo itself once again by hosting the greatest test drive event Brunei has seen. From 22 January to 24 January 2021, the "Toyota Mega 21 Test Drive Event" will see 21 different models, ranging from hatchbacks to sedans, MPVs and SUVs being test driven by members of the public. Held at BIBD Connects at the Taman Mahkota Jubli Emas in Bandar Seri Begawan, from 2-10pm (22 and 23 January) and 6am-6pm (24 January), the event is the first of its kind, giving drivers a chance to try out some of Toyota's most popular car models to date such as the Toyota Wigo, Vios, Camry, Hilux, Noah, Previa and Fortuner, to name a few.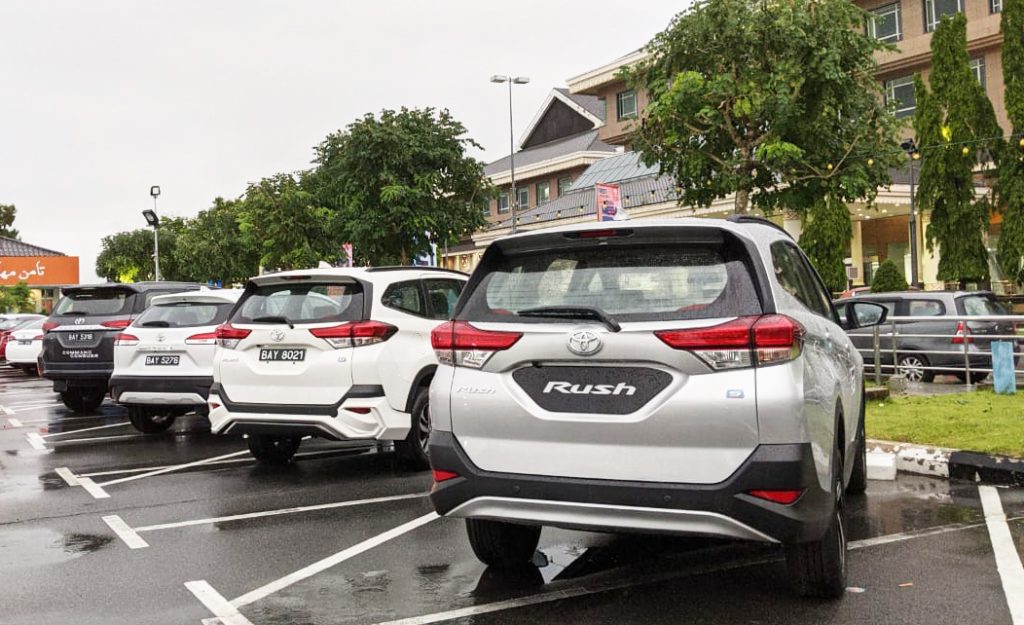 To celebrate the beginning of the new year the NBT way, the Toyota Mega 21 test drive event puts an interesting spin on the usual test drive experience by not only welcoming members of the public to take their favourite models out for a ride under one venue but also as a platform to support local SMEs in Brunei. To further enhance the event, NBT has also invited 21 local food SMEs consisting of home-based, online, start-ups and well-established vendors such as Happy Cream, Piccolo, Casbah London Kebab, Snack Shack, Pais C Haji, Stop Lok Go, CrepeLab, Aming Gunawan, Abang Shish, Sopokondo, Laila Menchanai, Arsha Fam and many others.
A customer relations booth and an after-sales booth have also set up tent at the event to provide customer awareness in terms of the importance of preventive maintenance, using genuine Toyota parts during repairs as well as spreading the word of Takata Airbags while aiming to reach out on the affected units to replace their airbags as soon as possible. For the Takata Airbags safety campaign, customers can opt for on-the-spot replacement or door-to-door with pick-up and delivery service, house-to-house or door-to-door with NBT Mobile Assistance Team.
Fun in clearly on the agenda with a family-friendly open-air movie night being held on Saturday and Sunday from 5.30pm and 5pm respectively (Moana, Night At The Museum, The Lego Movie and Despicable Me, in case you were wondering!). Guests also stand a chance to win fantastic prizes from the Toyota Mega 21 Test Drive Spree such as the iPhone 12, JBL speakers, an Android Smart TV and so much more.
For more information on the Toyota Mega 21 Test Drive event which ends this Sunday, be sure to follow Toyota Brunei on Facebook, Instagram and the hashtags #ToyotaMega21TestDrive and #AlwaysBetterEvenGreater.