DST Unveils Attractive Bundles Following Month-long Digital Campaign Teasing "Limitless Connectivity, Everywhere"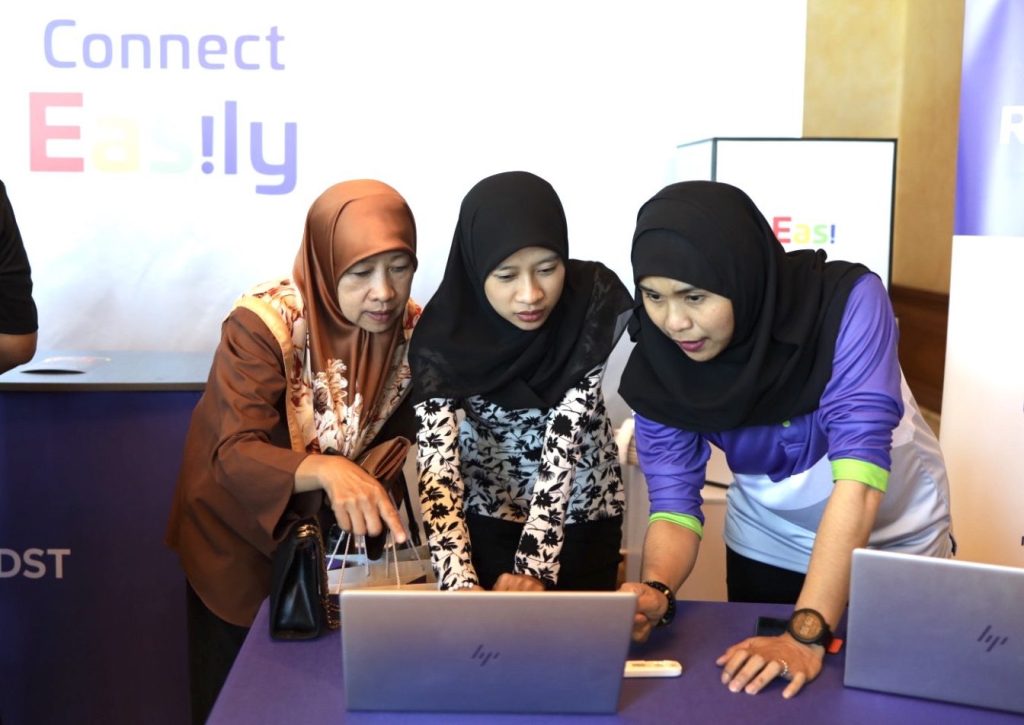 With much ado and suspense in the air, leaving their users curious and compelled to keep up with the teasing hints with bated breath, Datastream Digital Sdn Bhd (DST) brought their month-long campaign of "Enabling Limitless Connectivity, Everywhere." to a hilt with a grand reveal at The Indera Kayangan Ballroom at The Empire Brunei on Friday, 24th January 2020.
Before the highly-anticipated unleashing of DST's attractive new package deals, local talent and musical ambassador to the brand campaign Zed Peace ushered in the event with a catchy live performance of the campaign's theme song 'Hello. Hello. Hello.' after which he introduced Radin Sufri Radin Basiuni, Chief Executive Officer of DST for his keynote speech. Highlighting the company's main focus and key objective from day one, which has always been to "serve the communities here in Brunei", Radin Sufri alluded to DST's measures in taking significant initiative by having its long-serving products undergo an attractive transformation and remarkable improvement which is sure to be "worth the wait for its customers".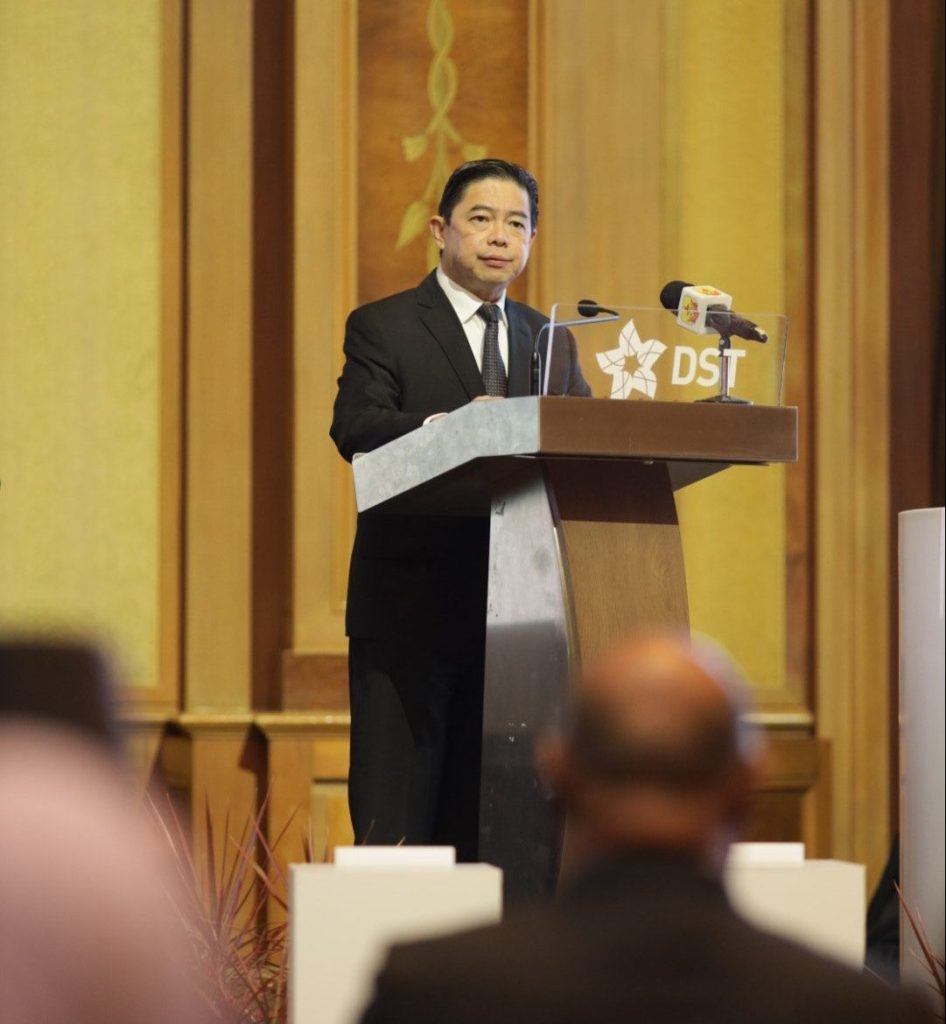 Officiated and led by Guest of Honour, Yang Berhormat Dato Seri Setia Dr. Awang Haji Mohd Amin Liew bin Abdullah, Minister at the Prime Minister's Office and Minister of Finance and Economy II in his capacity as the Chairman of DST, the grand launching was also attended by members of the legislative council, the members of DST Board of Directors, DST's executive committee members, media friends and other distinguished guests.
When the time came to unveil DST's new offerings, it was finally revealed to a highly-positive reception the full definition of their campaign's tag line to "Enable Limitless Connectivity, Everywhere" via Eas!, FREEDOM, MOBI and INFINITY.
Here's what the new bundles mean for users all around the nation:
Eas!
The most popular prepaid service in Brunei is now even easier to enjoy with the introduction of new local SMS and data bundles including the "Combo 8 and Combo 22". Data add-on packages have also been revised to present pocket-friendly deals with even more value for money.
FREEDOM
Previously known as the GO!broadband, the number one sought-out mobile broadband throughout Brunei for its flexibility, reliability and portability, subscribers of the new Freedom 18, Freedom 38 and Freedom 63 can now enjoy a heightened use of data catering to their every whim, anytime and anywhere for any occasion.
MOBI
Subscribers to Prima postpaid thank their lucky stars as Mobi cuts its plans down to $30, $50 and $80 (previous plans costing $35, $55 and $85) with unlimited calls and SMS and data quota bundles ranging from 8GB, 20GB and 65GB—nearly three times more data than previous!
INFINITY
The cherry on top of the cake, the launch also saw the introduction of DST's fibre service for homes with monthly plans as low as $38 with an extravagant offering of 200GB data quota as well as unlimited fibre plans starting at $98 onwards.
Other generous promotions to kick off 2020 include:
• Easi users will be rewarded a total of 6GB for over the next 3 months upon downloading the MyDST App from the App Store or Google Play Store.
• For a limited time only, DST is offering a free Eas! SIM when purchasing a $20 top up.
• For a limited time only, DST is offering Eas! customers a free Samsung or Oppo Smartphone for sign-ups to MOBI 30 and MOBI 50.
• For a limited time only, DST subscribers who upgrade their current Mobi plan to a higher plan will continue to enjoy the previous plan's rental price for up to 3 months.
• For a limited time only, DST is offering a converge plan where four Mobi Plans combined will receive one INFINITY 38 with 200GB quota for 24 months for free!
To add to the flurry of excitement, CEO Radin Sufri also reveals that DST's latest moves don't just stop there—users and potential users can expect even more bang for their buck via better subscriptions, campaigns, rewards and promotions for its customers in the coming months. The highly anticipated DST Carnival will also be held once again on 31st January to 2nd February 2020 at Bridex Hall 2, Jerudong.
Intrigued? Visit the official DST website at www.dst.com.bn and download the MyDST App via the App Store or Google Play Store for more information on the new products and services offered by DST. To register or upgrade to a new plan or any other service, customers are invited to reach out via the DST website, via DST's sales agents as well as through their nearest DST branch.