Newly Re-branded Telco 'imagine' Opens at Brunei International Airport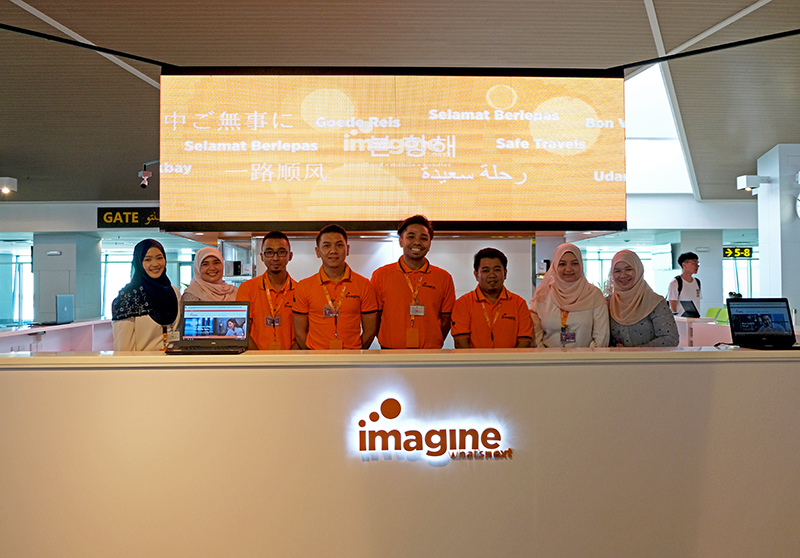 The newly rebranded telco imagine unveiled a dreamy set of new broadband and mobile packages along with its plans to revamp their retail operations, and it seemed only fitting to launch the opening of its 10th location at the Brunei International Airport just the day after.
The launch was officiated by Yang Berhormat Dato Seri Setia Awang Abdul Mutalib bin Pehin Orang Kaya Seri Setia Dato Paduka Haji Mohammad Yusof, the Minister of Transport and Info-communications (MTIC), at an event held on 24 January 2020. Deputy Minister of Finance and Economy and TelBru's Chairman, Yang Mulia Dato Seri Paduka Dr Haji Abdul Manaf bin Haji Metussin, was present to witness the occasion. Also in attendance were senior officials from the ministry as well as those from imagine and Telbru.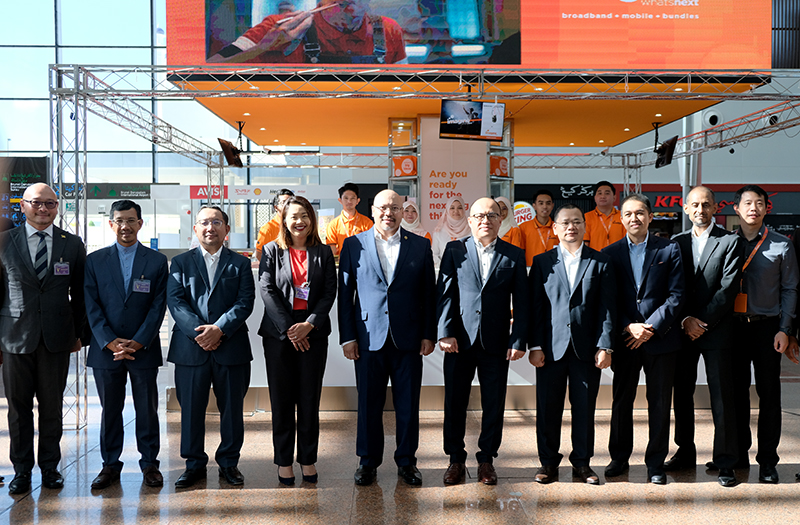 Guests were greeted with smiling imagine staff, affectionately dubbed the 'imagineers', and given gift bags the colour of the telco company's trademark orange. In her opening speech, imagine's CEO Suzanna Suharju, said that as we gain progress into the new year, imagine will continue to engage its customers through all available platforms as part of the company's customer-centric cultural-vision that emphasises the customer's needs as part of imagine's vision and mission.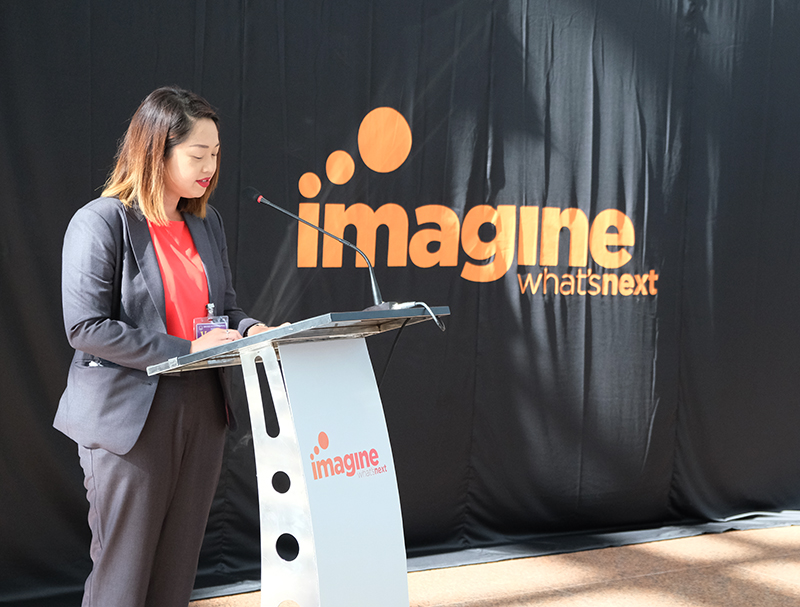 After Yang Berhormat Dato Seri Setia Awang Abdul Mutalib officiated the opening of the pavilion in the Arrival Hall of the Brunei International Airport, the minister took a tour of their services and signed up to become one of imagine's first customers. The minister along with the esteemed guests also paid a visit to the pavilion located in the Departure Terminal.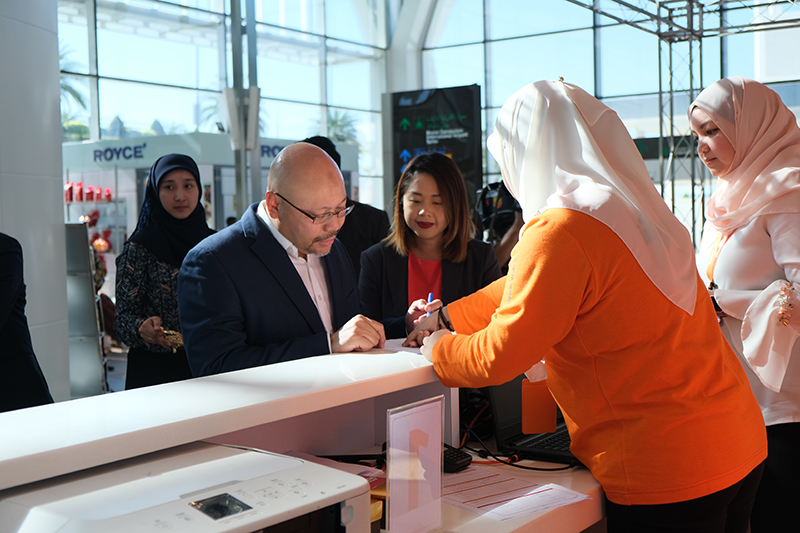 Brightly standing out in their trademark white and orange shades, the pavilions are strategically located at both the arrival and departure halls of the Brunei International Airport for the convenience of both travellers and visitors to the airport. These locations position the telco company to effectively cater to the needs of tourists through imagine's strategically placed Nationwide WiFi network for their travels within the Abode of Peace.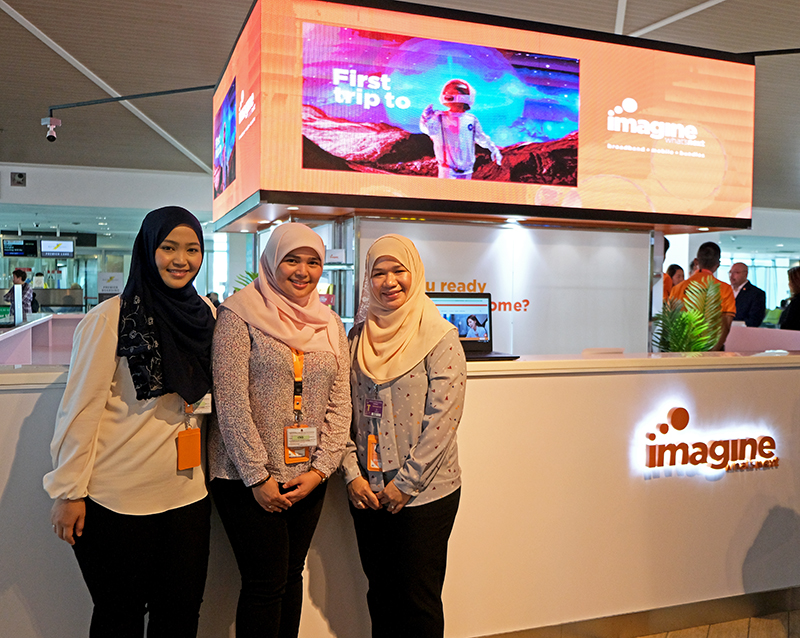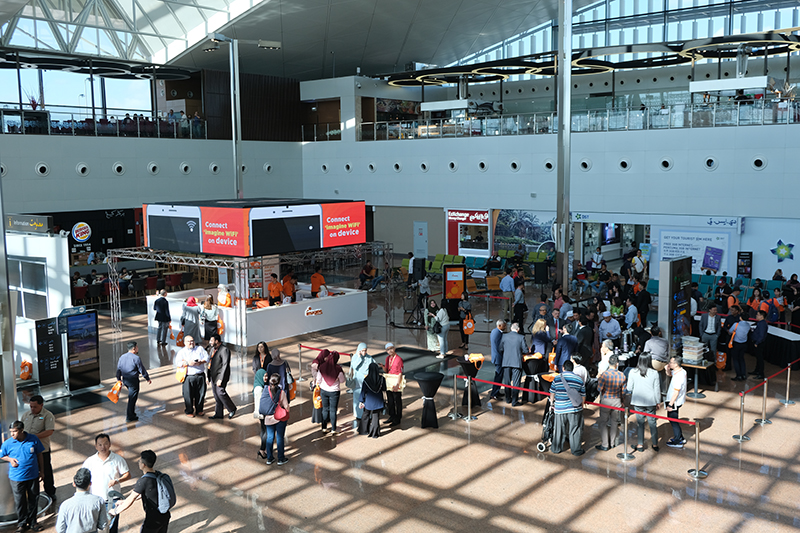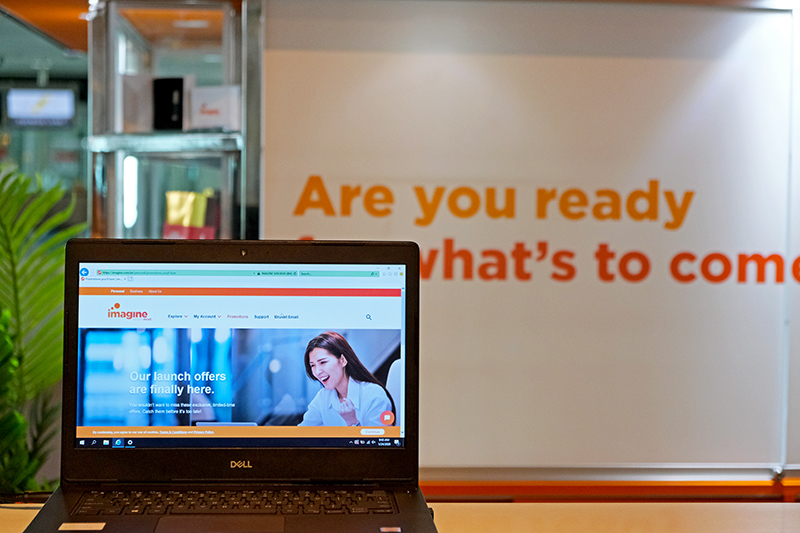 Along with ensuring the need of travelers and visitors to stay connected and providing customers with an extension of their distribution network, imagine's presence at the the Sultanate's main point of entry is also meant to showcase the nation's progress toward the advancement of technology in their support to realise His Majesty the Sultan and Yang Di-Pertuan of Brunei Darussalam's Smart Nation and tourism initiative as part of Wawasan 2035's vision in diversifying the nation's economy away from oil and gas.
Imagine is open daily from 8am-12.30am and is closed for Friday prayers from 11.30am to 2.30pm on Fridays.
For further information on imagine's dreamy new packages, contact their Talk2Us customer care line by dialing 111, or follow them on Instagram and Facebook for their latest updates. You can also visit them at their website www.imagine.com.bn.