The Brunei December Festival Returns with an Exciting Line-up of Events and Activities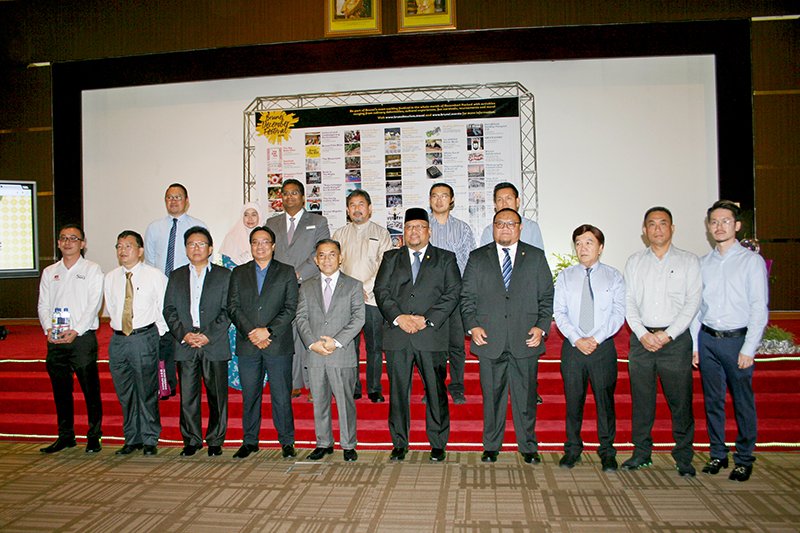 There has never been a more interesting time to consider an end-of-year staycation as the past two years, with the success of the Brunei December Festival last year. This year, the month-long festival is back again, featuring 60 events and activities that will appeal to both domestic and international visitors, offering up a diverse line-up of entertaining goings-on in five different categories: Food Festival, Islamic Festival, Culture and Creative Arts, Sports and Adventure, and Recreation and Shopping.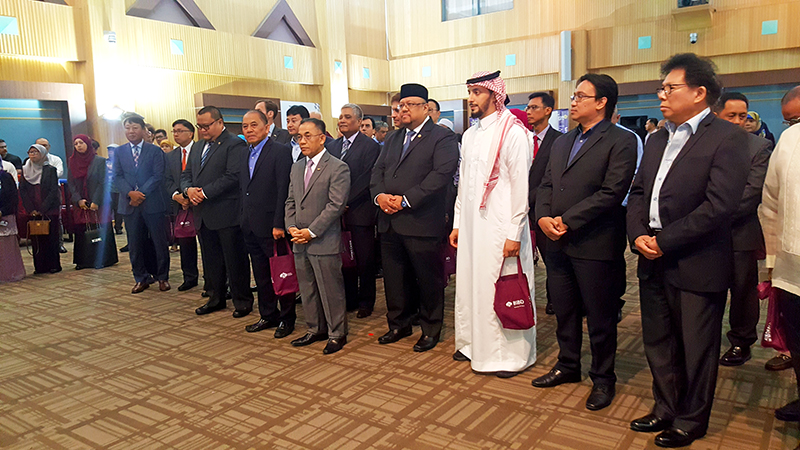 This was announced at the Brunei December Festival 2018 Awareness Campaign that was launched on 14 November 2018 at the Setia Pahlawan Hall of the Ministry of Primary Resources and Tourism (MPRT), which was attended by Yang Berhormat Dato Seri Setia Awang Haji Ali bin Apong, Minister of Primary Resources and Tourism.
Yang Berhormat Dato Haji Ali bin Apong highlighted some noteworthy events that will be taking place in the Brunei December Festival.
"We are here to continue our promotional efforts of the second Brunei December Festival with an exciting line up of events prepared to make Brunei Darussalam a must-visit tourist destination this coming holiday," Yang Berhormat Dato Haji Ali said in his welcome speech.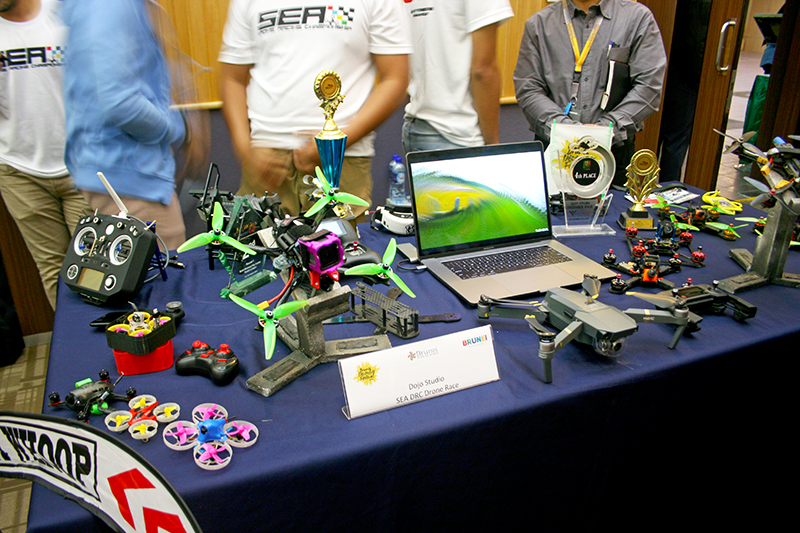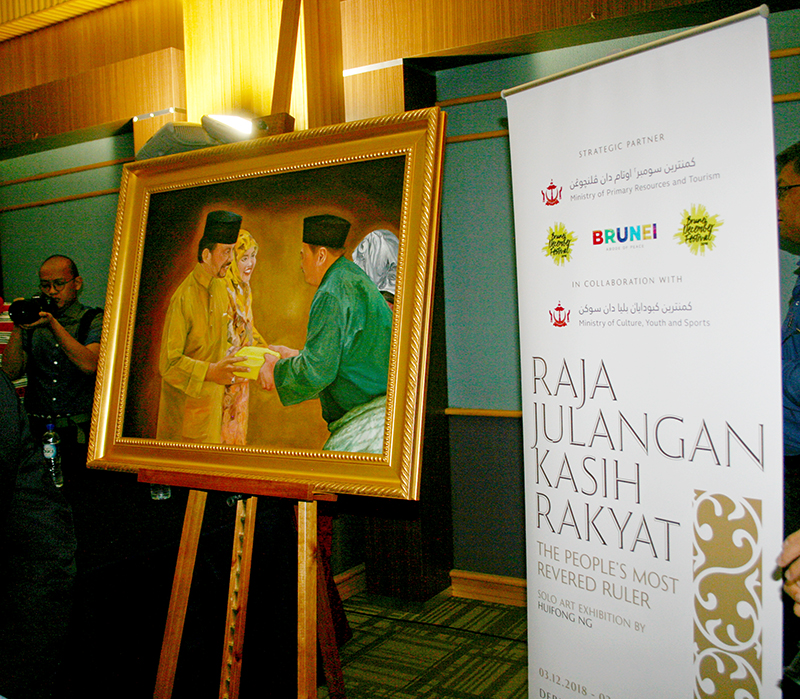 The new events the Minister highlighted included the 'Longest Braided Rice (Jalinan Kelupis Terpanjang)' which will see a community effort to make Jalinan Kupis at a whopping 202 meters long, a Science Carnival (Pesta Sains 2018) organised by the Oil and Gas Discovery Centre (OGDC), Shitokai Brunei Darussalam Open Karate Do Championship, Drone Race, Open Radio-Controlled Powerboat Race, World Nasyeed Festival, and Art Painting Exhibition 'Raja Julangan Kasih Rakyat' which will be held at the Waterfront Art Gallery and will showcase the works of Brunei's own inimitably talented artist Huifong Ng.
Along with these events, Brunei will also have its own 'Brunei Book of Records' for any records within the sultanate to be set or broken.
In the promotion of the Brunei December Festival, MPRT has collaborated with a number of strategic partners to launch new initiatives such as the Festival Insider's Guide, the Brunei.Event magazine and the 'Musafir Guide Book' – a tourism initiative by Bank Islam Brunei Darussalam (BIBD) and the Dakwah and Islamiah Centre of the Ministry of Religious Affairs. The Musafir Guide Book aims to provide travellers with proper guidance and methods of performing prayer in accordance to Islamic practices and outlines. The book is available in both Malay and English and is also accessible through Brunei Tourism's website.
Yang Berhormat Dato Haji Ali thanked BIBD and the Dakwah and Islamiah Centre for their contribution in creating this guide book. "With Bandar Seri Begawan named as the 'Capital City of Islamic Culture for Asia in 2019' as well as the ASEAN City of Culture (2016-2018), this guide book is indeed very handy for muslim travelers," the Minister said in his speech.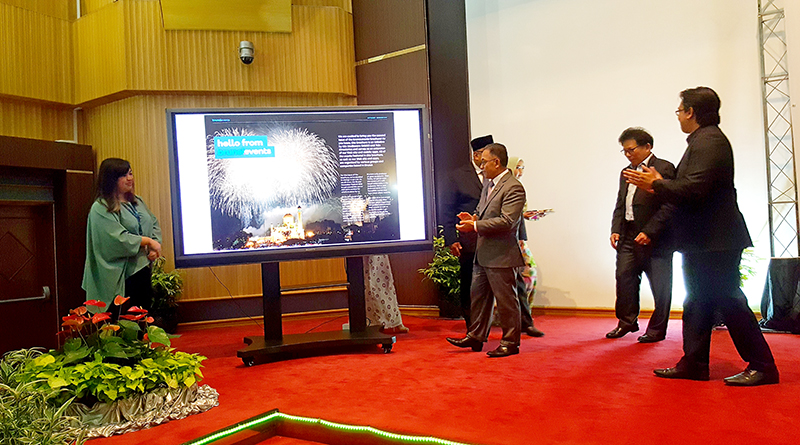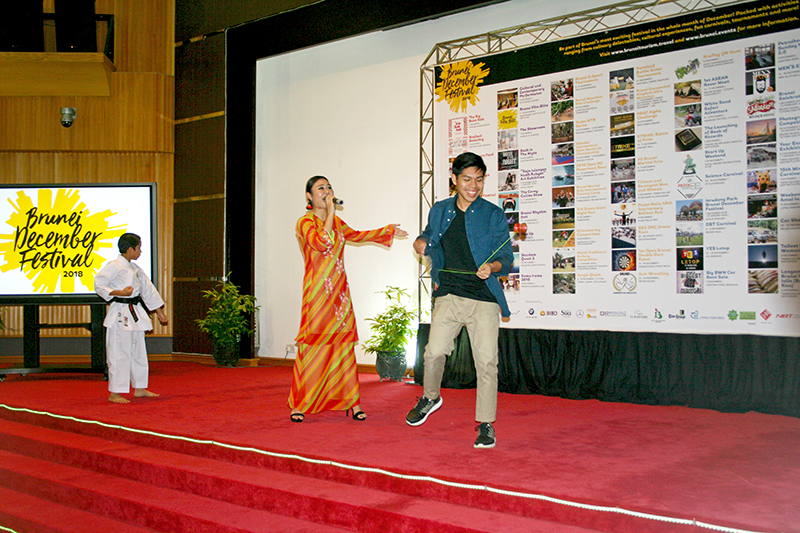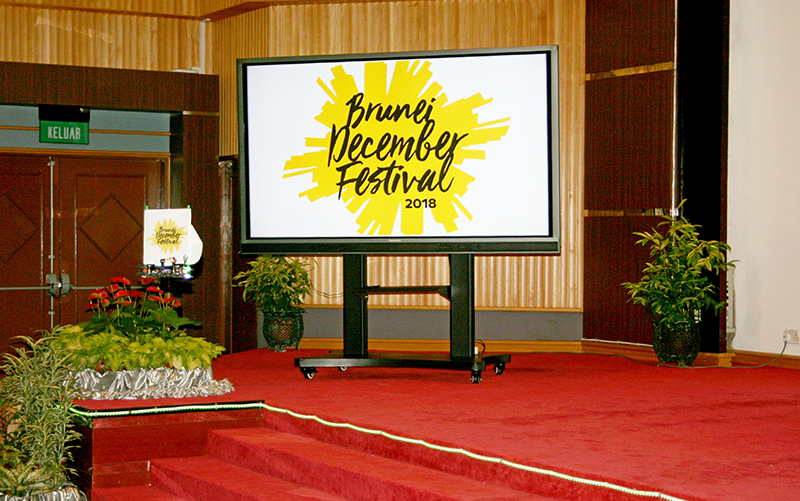 Yang Berhormat Dato Haji Ali officiated the launch of the Brunei December Festival, and guests were treated to an entertaining showcase of young local talents on stage along with a presentation of contribution and support from Strategic Partners. The Minister also took a tour of the mini-exhibition held within the hall that showcased events taking part in the Brunei December Festival.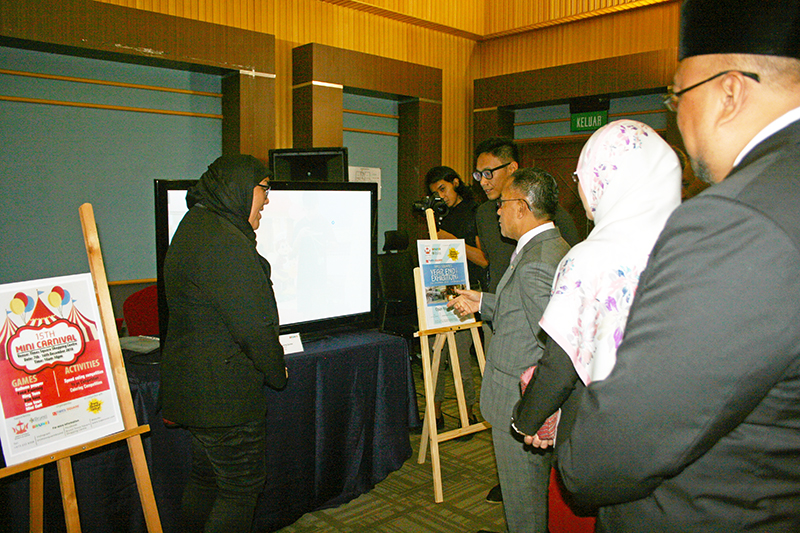 Also in attendance at the Brunei December Festival 2018 Awareness Campaign was Yang Berhormat Awang Haji Sabli bin Haji Arshad – President of the Association of Travel Agents in Brunei, the Permanent Secretary and Deputy Permanent Secretaries of MPRT, foreign dignitaries, members of the Brunei Tourism Board, travel agents, hoteliers, strategic partners and event organisers.
The Brunei December Festival is supported by various government agencies namely the Ministry of Home Affairs, the Ministry of Culture, Youth and Sports, the Ministry of Religious Affairs, the Ministry of Education, the Ministry of Communications and the Ministry of Health, along with Foreign Missions in Brunei, strategic partners, event organisers, and youth volunteers who wish to be a part of this event.
The Brunei Tourism Board aims to hold the Brunei December Festival as an annual event to highlight Brunei Darussalam as an attractive holiday destination for both locals and tourists, and in doing so create a positive impact on the economy.
For more events and happenings going on in the Brunei December Festival, visit the Brunei Tourism website or the Brunei Events website for more information.