In Theaters in April
The Titan (April 19)
Directed by Lennart Ruff
Starring Sam Worthington, Taylor Schilling, Nathalie Emmanuel and Agyness Deyn
As the condition of Earth rapidly deteriorates, the U.S. military predicts the imminent downfall of the human population. Forced to come up with a strategy to ensure the survival of the human race, the military proposes a full relocation to Saturn's moon, TITAN. However, before they can execute the move, humans have to be physically primed to withstand the harsh environment of TITAN. Air Force pilot Rick Janssen (played by Sam Worthington), is selected to be a part of the intensive military experiments in which he undergoes several genetic modifications in order to be the first man on TITAN. While the tests initially yield positive results, it's not long before Rick's wife, Dr. Abigail Janssen (played by Taylor Schilling) starts to notice lethal side effects which threaten the well-being of their family and ultimately, the fate of humankind.
---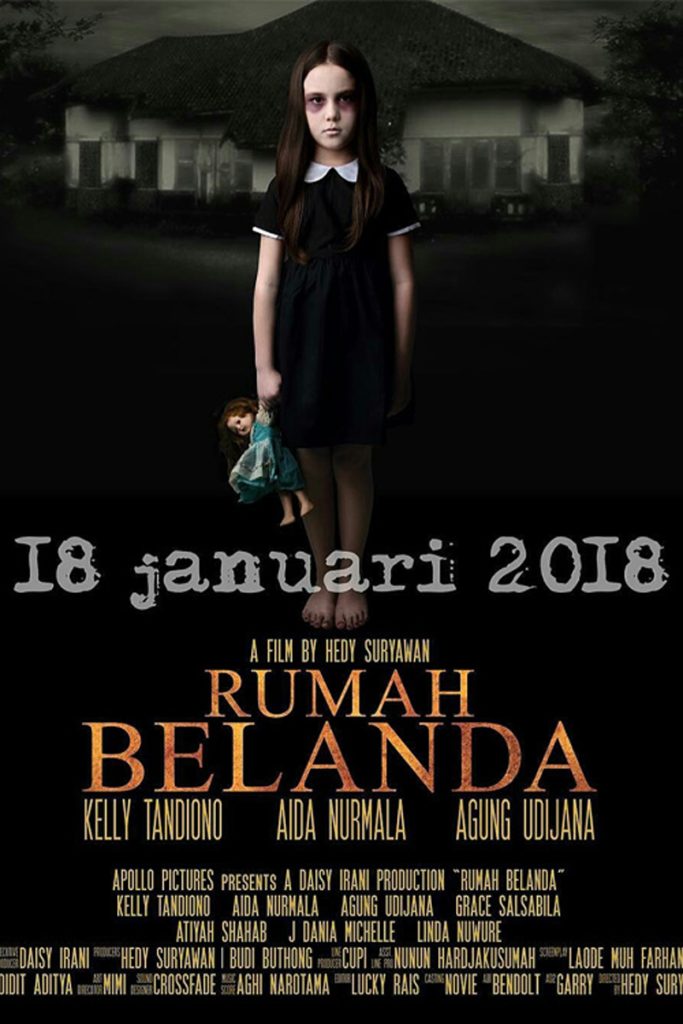 Rumah Belanda (April 12)
Directed by Hedy Suryawan
Starring Kelly Tandiono, Aida Nurmala, Agung Udijana
Rumah Belanda, which translates to "Dutch House", tells the story of a writer, Raya (played by Kelly Tandiono), who is commissioned by a wealthy heiress called Hilda to ghost-write the biography of Hilda's late mother, Aline. Hoping to provide a clearer picture of Aline's background, Hilda offers the use of her mother's old childhood home for Raya to stay in while she's writing her book. However, it becomes clear that Raya and her two children are not the only tenants when the restless spirits of the mansion come out to play– in particular a child-like spirit called Alice who develops a fondness for Raya's young daughter.
---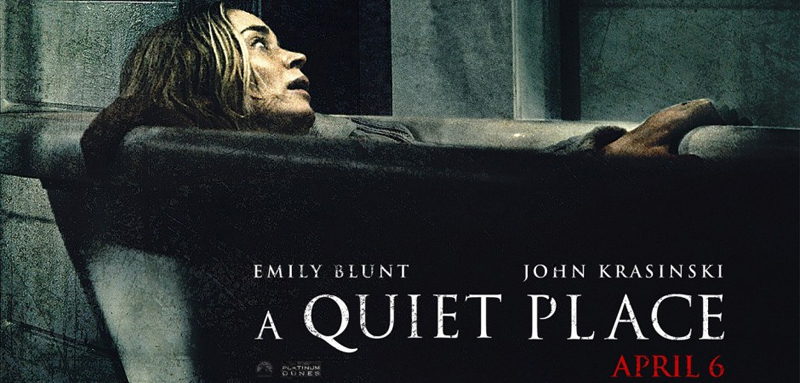 A Quiet Place (April 6)
Directed by John Krasinski
Starring Emily Blunt and John Krasinski
Imagine living in a world where silence is mandatory and the only other option is death. "A Quiet Place" follows a family post-apocalypse as they live in complete and utter silence on a solitary farm in hopes of staying under the radar. Who or what they're hiding from is not apparent, but one thing is clear—it's terrifying. With sign language as their only means of communication, Lee Abbott (played by John Krasinski) takes all sorts of necessary precautions to protect his pregnant wife (played by Emily Blunt) and their two children from these unseen monsters with a horrifyingly acute sense of hearing. Talk about things that go bump in the night.
---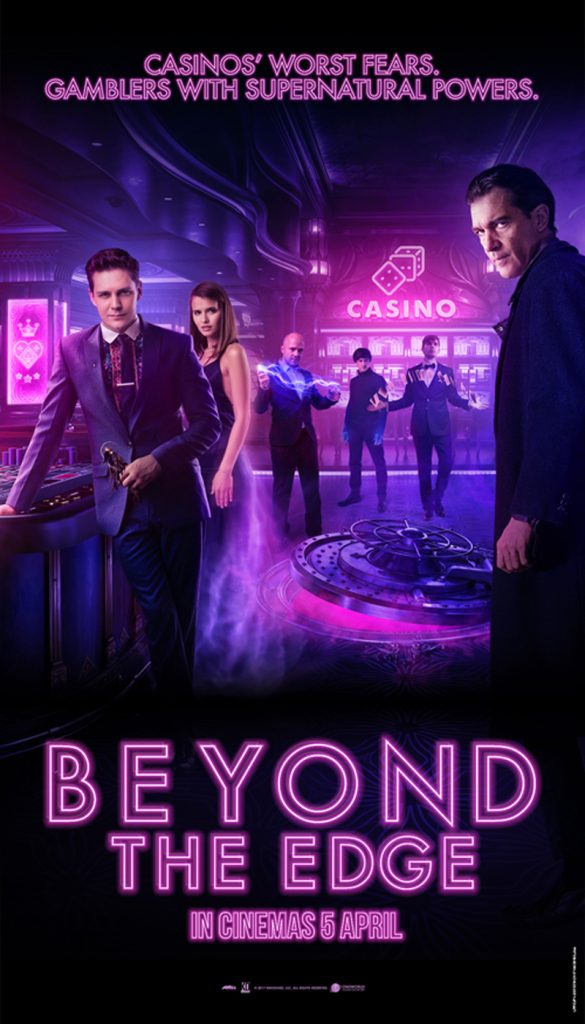 Beyond the Edge (April 5)
Directed by Aleksandr Boguslavskiy and Francesco Cinquemani
Starring Milos Bikovic, Antonio Banderas and Lyubov Aksyonova
Set in current-day Russia, "Beyond The Edge" is not your average casino film. Milos Bikovic is a professional con artist-cum-gambler called Michael who thinks he's about to hit the jackpot with his most elaborate scheme yet. But when things go sour quick, he is forced to deal with the consequences—and fast—before they close up on him. His next line of action? Recruiting a team of like-minded individuals to pull off THE scheme to end all schemes. Only this time, his new team of experts is armed with a special advantage (hint: Superpowers are involved!) that just might bring them closer to ultimate victory.
---

Rampage (April 11)
Directed by Brad Peyton
Starring Dwayne Johnson, Jeffrey Dean Morgan, Naomie Harris, Malin Åkerman and Will Yun Lee
Primatologist Davis Okoye and George, an astoundingly intelligent silverback gorilla, share an unmistakable bond. However, things start to go wrong when a rogue genetic experiment hits the wildlife sanctuary triggering a bizarre mutation affecting George's size and temperament. To make things worse—George is joined by a grey wolf called Ralph and a saltwater crocodile named Lizzie who have also been affected by the experiment. Worried about the welfare of his primate best friend, Davis is forced to team up with a discredited genetic engineer in order to find the antidote to save these enormous predators before more damage is caused.
---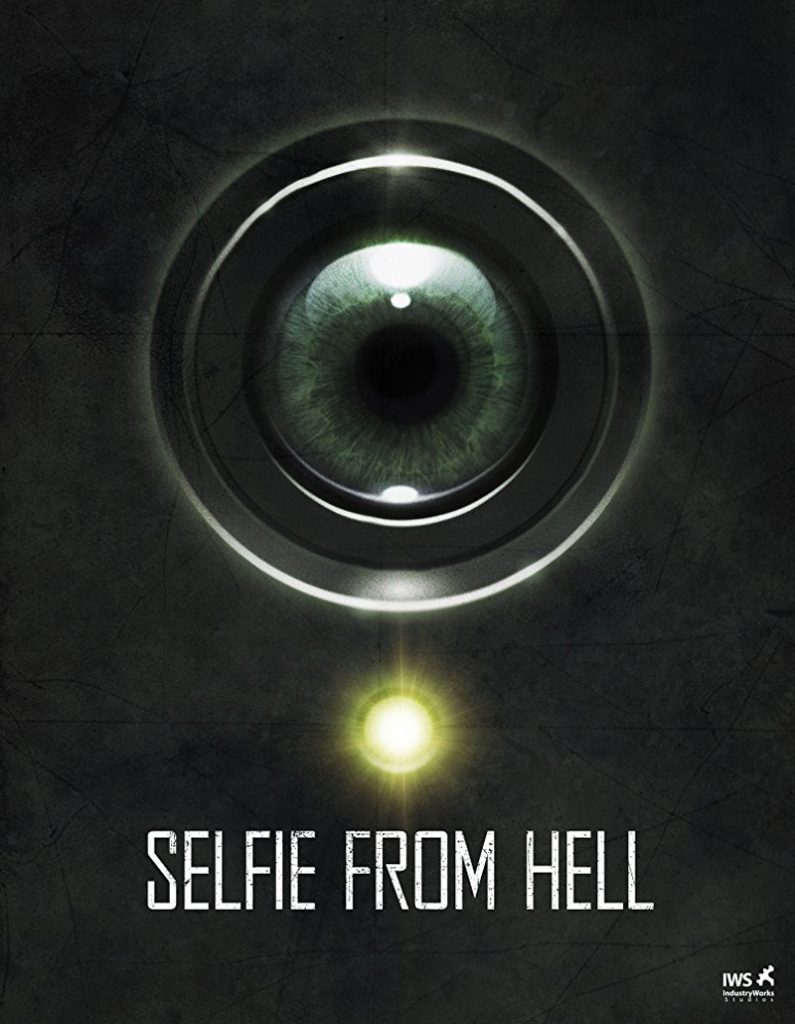 Selfie From Hell (April 12)
Directed by Erdal Ceylan
Starring Alyson Walker, Tony Giroux and Meelah Adams
Based on Erdal Ceylan's viral short film which garnered millions of views when it first came out in 2015, "Selfie From Hell" is an extension of the film which begins with Julia (played by Meelah Adams), a German vlogger, visiting her cousin Hannah (played by Alyson Walker) in America. After an onslaught of jumpscare-laden happenings in Hannah's home, followed by a mysterious sickness that overcomes Julia, Hannah is determined to get to the bottom of it—even if it means diving into the deep, dark web to unravel the mystery which revolves around a seemingly innocent bunch of selfies.
---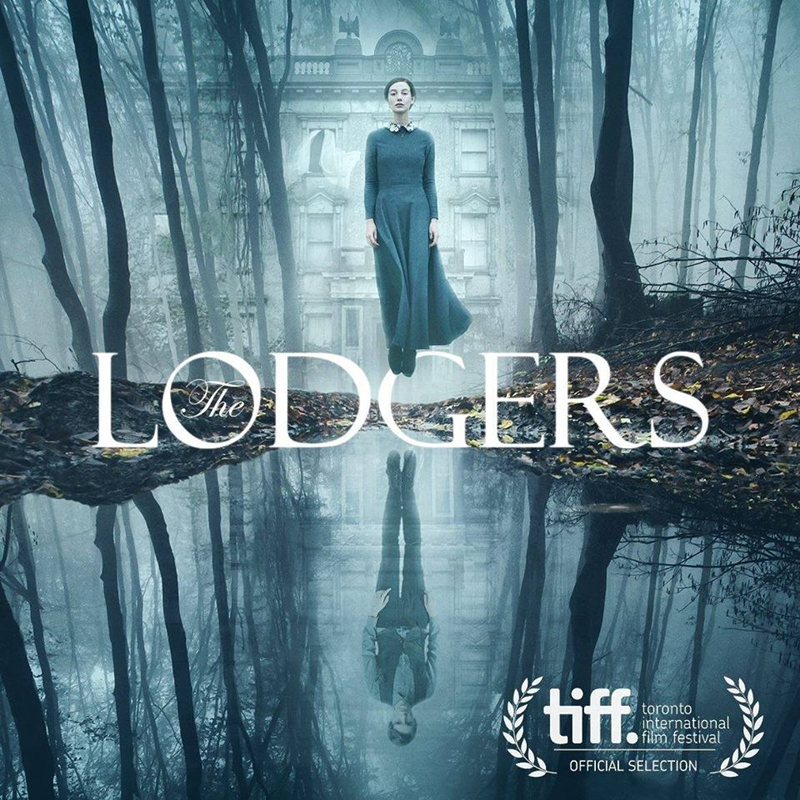 The Lodgers (April 19)
Directed by Brian O'Malley
Starring  Charlotte Vega, Bill Milner and Eugene Simon
"Be in bed by midnight's bell. Never let a stranger through your door. And never leave each other alone". It is the 1920s in rural Ireland and two orphaned twins Rachel (played by Charlotte Vega) and Edward (played by Bill Milner) live on their own in a rundown mansion. Bound to its premises by an age-old curse passed on from generation to generation, the twins must abide to the three seemingly simple rules. However, a dalliance with a solider passing through their town leaves Rachel wanting to break free out of her confines, threatening the rules of the twins' existence as she is tempted to break all three for a chance of an unhindered life—with or without Edward.
---
The Cured (April 19)
Directed by David Freyne
Starring Ellen Page, Sam Keeley, Tom Vaughan-Lawlor and Paula Malcomson
Six years after a terrifying zombie endemic takes the world by storm, an antidote to the deadly virus is finally found, remedying the infected and allowing them to resume back to their normal form. "The Cured" follows newly recovered Senan (played by Sam Keeley) who is taken in by his widowed sister-in-law Abbie (played by Ellen Page) as he tries his best to reintegrate into a cautious society which is still racked with fear of its gory past. However, the struggle proves to be far from over as unshed memories of his zombie past threaten to consume him completely once again.
---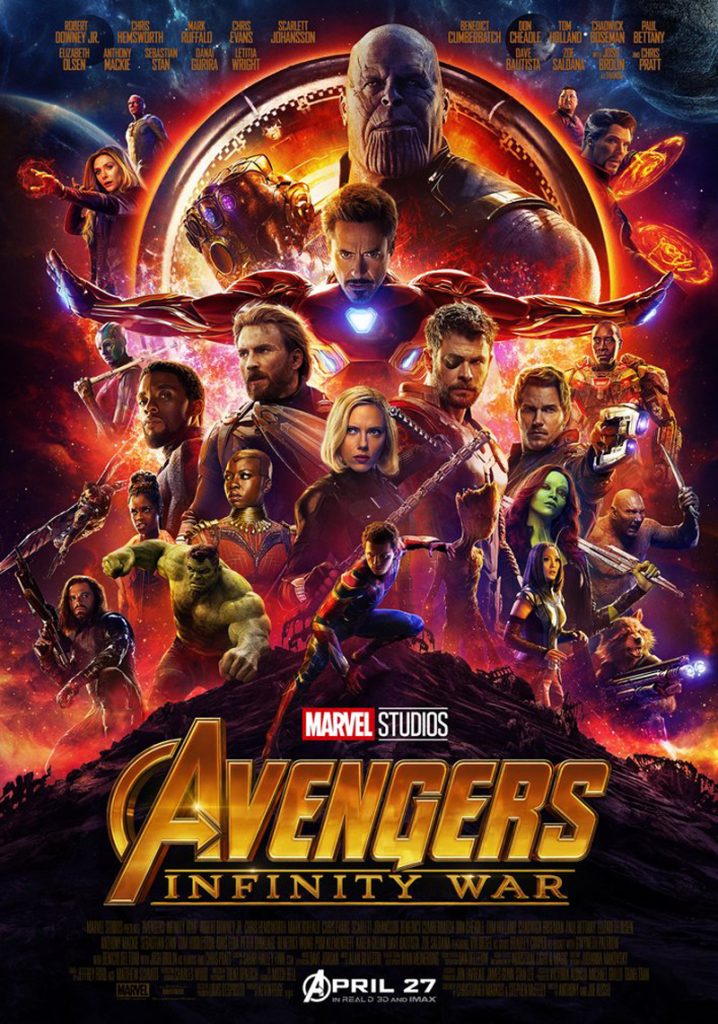 Avengers: Infinity War (April 25)
Directed by  Anthony Russo and Joe Russo
Starring Robert Downey Jr., Chris Hemsworth, Mark Ruffalo, Chris Evans and Scarlett Johansson
After a decade of build-up and suspense of epic proportions, D-Day is finally here and this time it's in the form of supervillain, Thanos. The Avengers meet their match in "Infinity War" and all hell threatens to break loose as Thanos seeks to gain possession of the six Infinity Stones in a bid to be the most powerful villain the universe has ever seen.