Local Comedian Zainal Bostaman Brings the Laughter to Stand-Up Asia!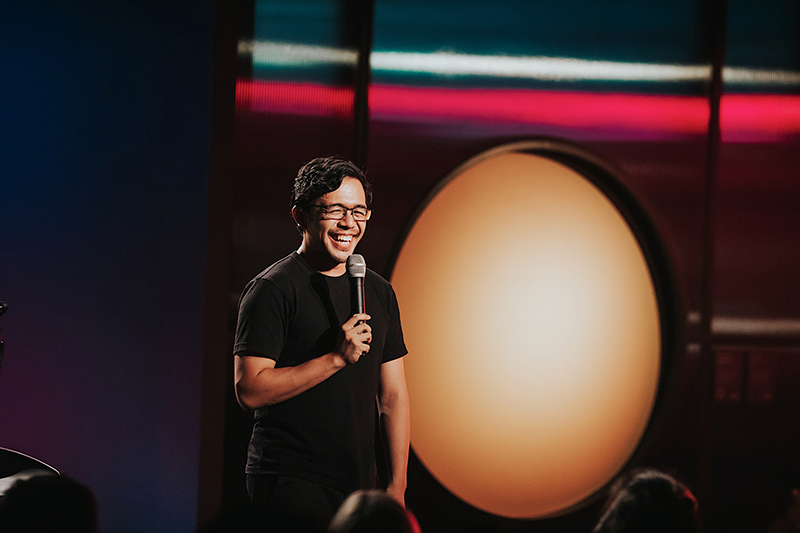 To say that Zainal Bostaman brought comedy to Brunei would be an untruth – the local funny man tells us himself, "We already have funny people going on stage in Brunei but they're usually in the form of emcees or hosts for events. I remember seeing some of these people and thinking, these guys are really funny onstage. But as a platform, on its own, when people come to a show just to see people go on stage and be funny, I don't think that existed in Brunei before." So to be accurate, we would be safe to assume that Zainal played a large part in bringing stand-up comedy to Brunei and cultivating new fans of local comedians with his comedy group BruHaHa Comedy Brunei.
And from his first voyage into the spotlight at a stand-up comedy club in Singapore five years ago until today, Zainal Bostaman will also be the first stand-up comedian from Brunei to perform stand-up on television. On Comedy Central Asia, in fact, as a part of the group of comedians that will make our bellies ache with laughter in Season 4 of Stand-Up Asia!
The show's Season 4 premieres today, 12 November 2019, kicking off an eight-part series that will air every Tuesday on Comedy Central. Fourteen of some of the funniest Asian comedians you'll ever get to witness will be taking the stage to make you roll around the floor in laughter, including hosts Benjamin Kheng and Hirzi Zulkiflie of The BenZi Project (Singapore). Along with Zainal, comics will include Aaron Chen from Australia, Storm Xu from China, Yumi Nagashima from Japan/Canada, Sam See and Qamarul Haziq from Singapore, Hannan Azlan and Kavin Jay from Malaysia, and JR De Guzman and Ryan Puno from the Philippines, among more.
When asked what it was like working with that roll call of esteemed comedians from around Asia, Zainal said, "It's great! I think I'm one of the newer ones in the group; some of them have been performing around twelve to fifteen years whereas I'm only five years in. Being in the industry, you hear about them and you read about them in the press, and then to see them up front? And they're great performers and really good people. We've gotten to know each other, sharing horror stories and all that! It's nice getting to know them on a personal level."
Season 4 of Stand-Up Asia! was filmed in front of a live invited audience at lyf Funan Singapore, Southeast Asia's largest co-living property, an intimate setting that Zainal appreciated.
"The set looks amazing. It feels like performing at one of those intimate clubs that we grew up as comedians in. I feel that comedians would like to perform in front of thousands of people but you always love performing like this, where you can see everyone and hear everyone. And it's real, like there's a proper dialogue going on. I thought everybody brought their A game, and I'm really excited to see how this turns out."
And how about his responsibility to the fans of local comedy in Brunei?
"We have plans to make BruHaHa shows more regular," Zainal said of his plans with his friends, co-founders and managers of the Brunei comedy group. "Right now we're doing really well, our shows are usually sold out and there's a lot of interest. Next year we've got plans to get our own place and putting on shows there. Maybe explore other things still within the realm of comedy but not strictly stand-up, like theater or improv. We'll also have the space for public speaking workshops."
The idea of venturing out into different forms of comedy was inspired by a trip to Melbourne taken earlier this year, when Zainal auditioned and was taken to Melbourne to represent Brunei in the Melbourne International Comedy Festival – a prestigious event featuring some of the best in comedy.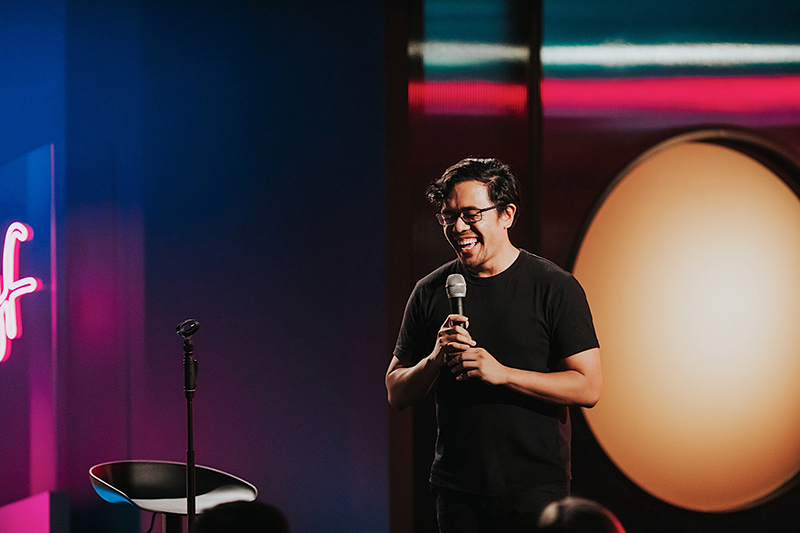 "I got to drink in so many different types of comedy and it just blew my mind," he explained. "Because I'm Bruneian, I thought, I've got to try and push this in Brunei. We didn't know stand-up was going to work five years ago and it was very scary to put on that show and try to convince people that Bruneians are funny. And soon it's 2020, we want to take a bigger step, and we're very excited and nervous about this, but this is the same feeling we experienced the first time. So we're very excited about that. And very nervous! I think I said nervous a couple of times. So you know how nervous I am!"
Catch Zainal Bostaman on Stand-Up Asia! tonight at 8.30pm on Comedy Central Asia. If you're on the go, you can catch the show on the Comedy Central Play app!