Salted Egg Fiesta at Anjung Saujana Restaurant
by Intan Abu Daniel
The salted egg trend has hit boiling point. Creamy, custardy, sweet, salty – there have been plenty of hits and misses in the sultanate, and a clear division has been set between those who can't get enough of it, and those who are just plain sick of it.
We might have started meandering toward the latter, but Anjung Saujana has stepped up to the salted egg plate to urge us to give it another go. We arrived at the elegant airport restaurant with trepidation, certainly not seeking anything innovative to cure us of our salted egg woes, just something plain good. Obviously it depends on the individual's taste buds, but what we seek from a salted egg dish is something that tastes like salted egg without overpowering the main dish itself.
In other words, if it's in a bun, we want to taste that bread too. If it's slathered over a piece of fried chicken, we want to taste that chicken too. If it's smothered in potato crisps, we want to taste that potato too. You get the picture.
Thankfully, Chef Fina and her team from Anjung Saujana have come up with five salted egg dishes worthy of your time and money – and cholesterol level.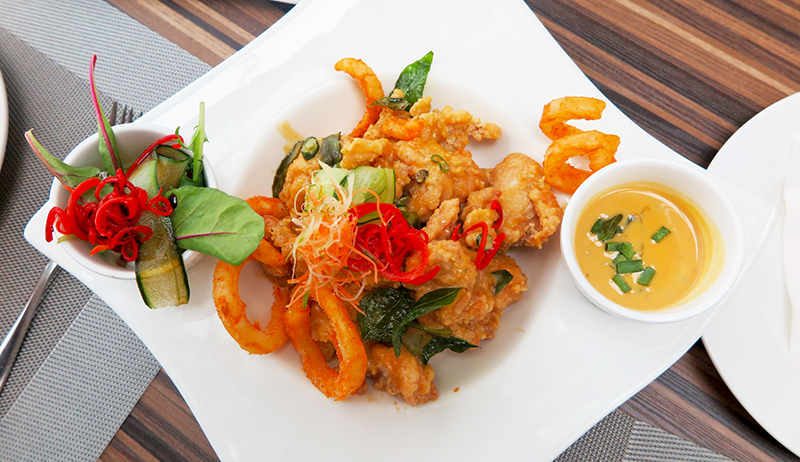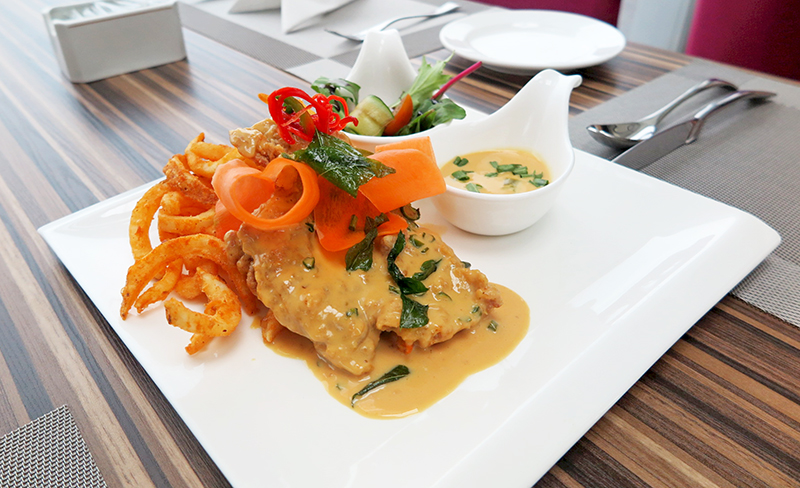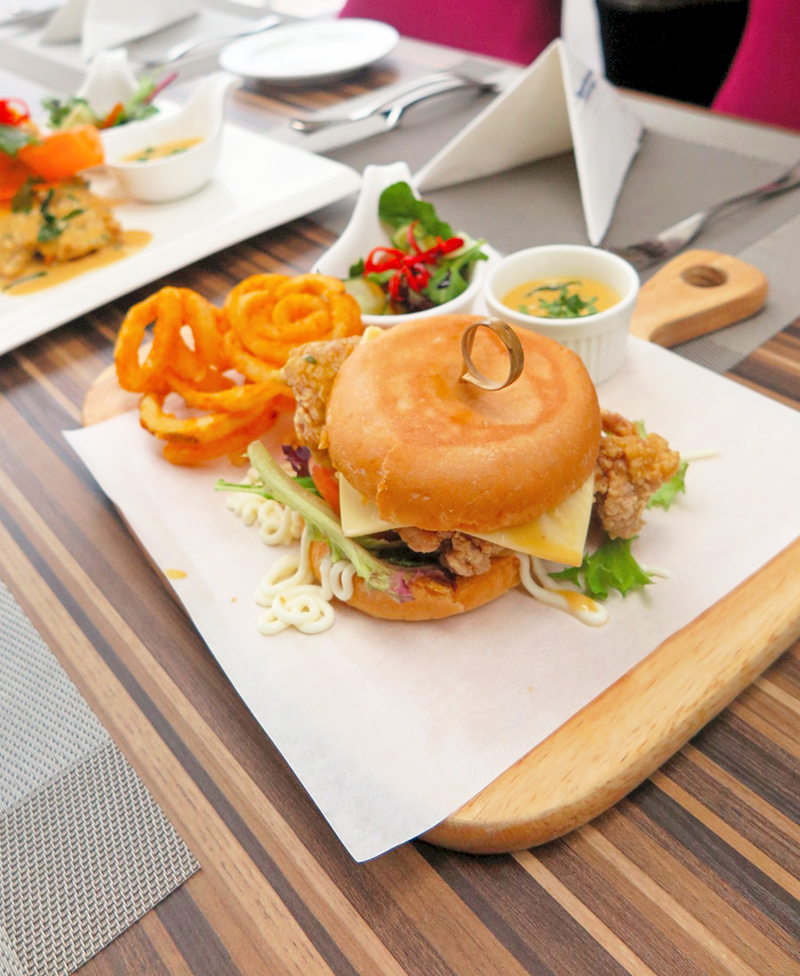 Across the variety of dishes on offer at the "Salted Egg Fiesta" promotion, the salted egg sauce remains consistently slightly salty, silky and at times a little spicy. The Salted Egg Poppers Crispy Chicken was crunchy and meaty, and the saltiness of the salted egg sauce elevated the dish to a whole new level. Salted egg also perfectly complemented the tenderness of the meat in the Salted Egg Crispy Chicken with Curly Fries. The Salted Egg Chicken Burger was a real delight – a big crunchy mouthful we would certainly come back for. And if all this talk of chicken is making the non-poultry eaters worried, then try the Salted Egg with Special Batter Fish & Chip: it comes with a curry mayo and a salted egg dip that is absolutely delicious with the flaky fish.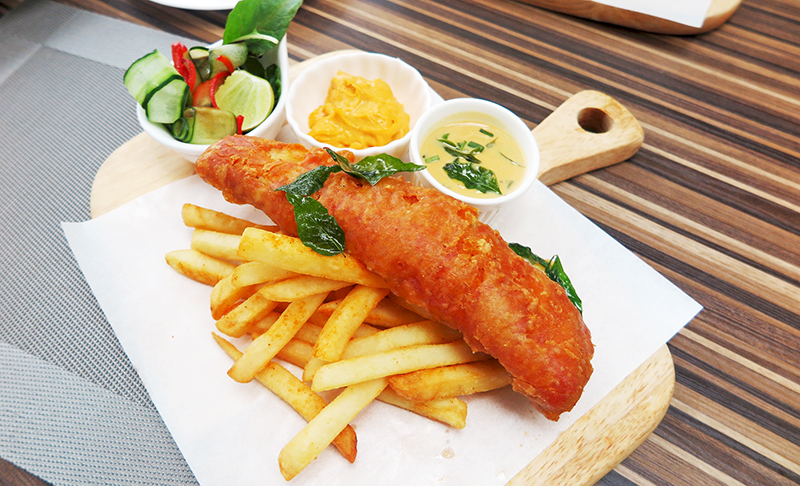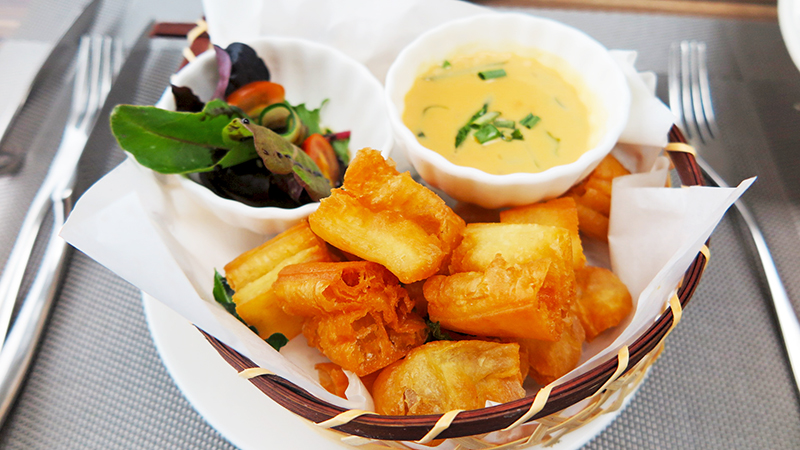 Also available is the Cakoi with Salted Egg Dip – a lovely afternoon tea treat to go with a mug of teh tarik.
Our faith in salted egg creations reaffirmed, we're hearing talk of the possibilities of salted egg desserts in the future from Chef Fina. And now we'll be more than willing to try that out, when the time comes.
---
The Salted Egg Fiesta is a promotion available from 1 to 31 October 2018 from 11.30am to 10pm at Anjung Saujana Restaurant, located at the Departure Hall of the Brunei International Airport.
Also available every Saturday in the month of October is Anjung Saujana's famous Ambuyat Lunch buffet, which offers over 20 dished priced at BND12.50 per adult and BND8.00 per child.
RBC Dining Privilege Card holders are entitled to a 10% discount.
For bookings and reservations, contact Anjung Saujana at 2331583 and follow them on Instagram for daily updates and promotions.