A High Class Drive in the Mercedes V260 AVANTGARDE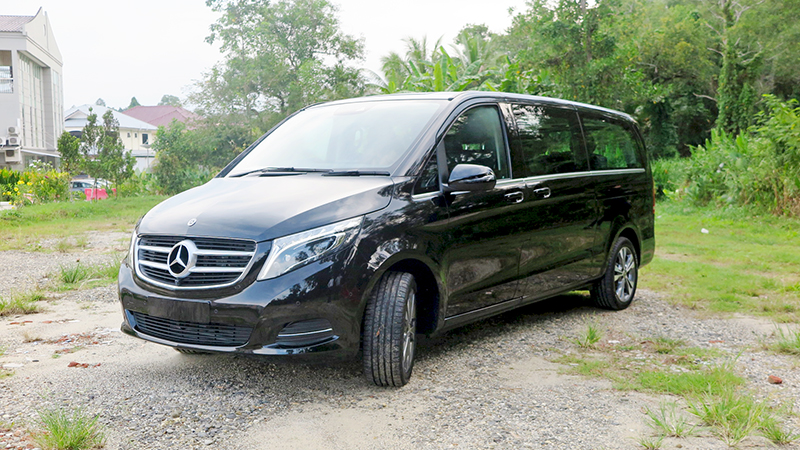 The local media was in for a real treat last Friday, 28 September 2018. Our invitation to the Mercedes-Benz Autohaus began with sweet and savoury treats from Patisserie and coffee from our favourite local roaster Roasted Sip, before we were taken for a spin around their latest offering: the V 260 AVANTGARDGE – the new V-Class with petrol engine.
Big, beautiful and classy beyond belief, the MPV from Mercedes-Benz is just incontrovertible proof that you can have your cake and eat it too. It is exceedingly practical, and anyone from a big family (that is, everyone in Brunei) will find something appealing about being able to fit in eight adults and their accompanying luggage comfortably in one smooth-riding vehicle.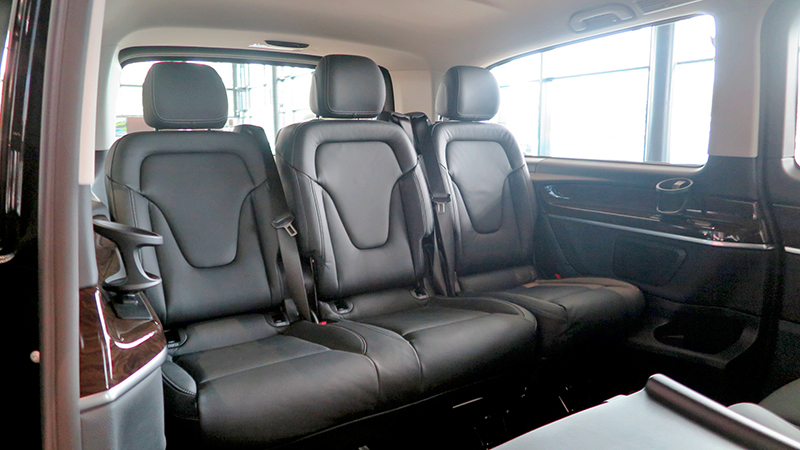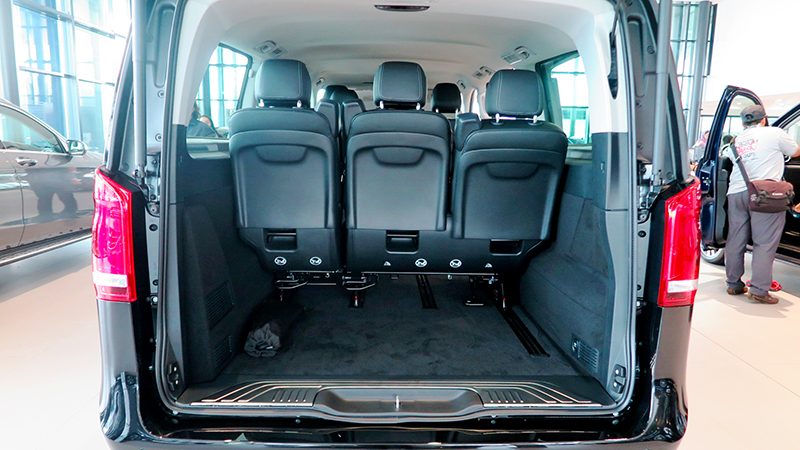 Aside from that and its ample boot space, the van can also be individualised to suit a variety of tastes and requirements thanks to wide-ranging seating and loading configurations. And that means this isn't just a van for soccer parents – solo adventurers will find great usage out of this MPV too.
The interior is your own little oasis from the outside world, cushioning passengers and driver alike comfortably in Lugano leather, and trims are high-gloss dark brown ash wood-look. It also comes with Ambient light settings in three different colours.
With the new 2.0 litre petrol turbo engine, the V 260 produces an output of 211hp and 350NM of torque, so it's smooth and powerful sailing from here on out. It also boasts a range of new features that you won't find in other vehicles in this segment. As a standard, the MPV is equipped with Crosswind Assist and ATTENTION ASSIST. This aids the driver in the event of unexpected strong gusts of crosswinds – enhancing driving safety. It provides additional safety particularly on bridges, when overtaking buses or trucks or large vehicles and in sudden strong gusts of wind, taking immense stress off of the driver.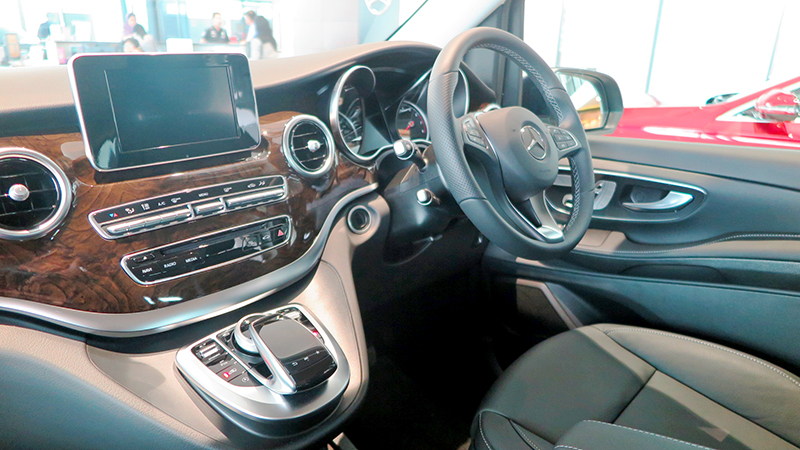 Strong gusts of wind aside, it'll also take further strain off the nervous driver with its 360-degree camera, active parking assistance systems, and the 7G-TRONIC PLUS automatic transmission. So you've got a backseat automatic driver helping you look for a parking space, and further assisting in parking and maneuvering into tight parallel and end-on parking spaces. All you need to do is accelerate or brake, and let the parking assistance system do the rest.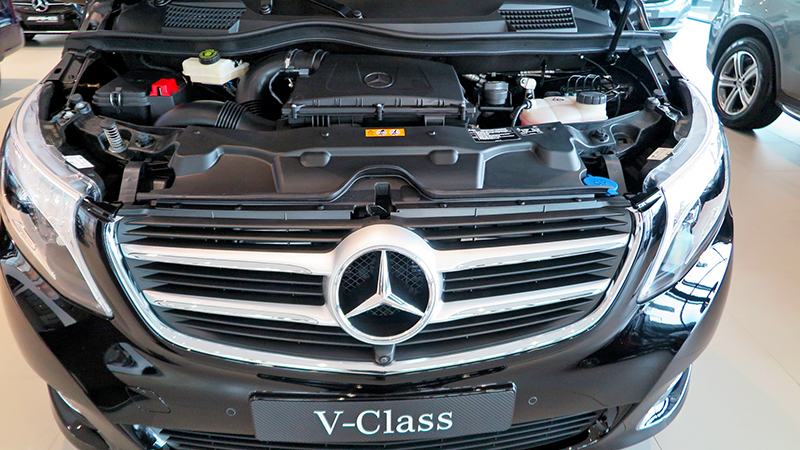 All of that, and a sleek exterior. The V 260 is also equipped with the AVANTGARDE line on the exterior, and comes with 18-inch 5-spoke light alloy wheels, LED Intelligent Light system, tailgate with separately opening rear window and AGILITY CONTROL suspension with selective damping systems.
---
Visit Mercedes-Benz Autohaus today and experience the new V260 in person. Call Jati Transport at 2441763 or 2441777 to book for a test drive.
Connect with Mercedes-Benz Brunei on Instagram and Facebook, or check out their website.