Indulging in Dynasty's Fish Head Promotion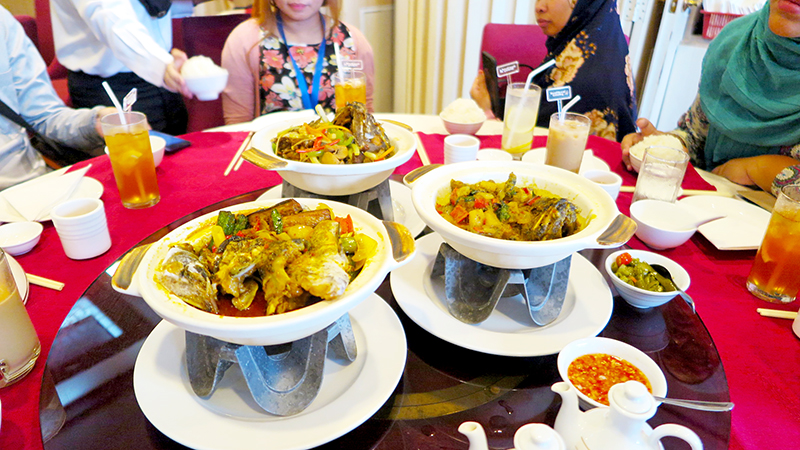 Fish head curry. You either love it or you don't. But in the case of exceptionally good fish head curry like this one, it's more likely that you'll find yourself indulging in the succulence of the tender meat accompanied by an intense broth. Here is where Dynasty Restaurant's Fish Head promotion will do you good.
Only until 30 October 2018, Dynasty Restaurant is offering a special fish head based menu for their diners at the affordable price of BND15 nett, including rice. With each of the dishes serving up a generous portion good enough for two people, we just had to head over to Gadong for a taste of the promotion. And boy, were we blown away!
The Nyonya Curry Fish Head, which we were told is a real crowd-pleaser, entranced our taste buds with its unique flavouring. With the mingling of the subtle pineapple-y sweetness and the unexpected smokiness of infused herbs, this was definitely our favourite out of the three (which wasn't an easy choice to make!).
The Classic Curry Fish Head on the other hand, was like an old friend, taking us back to big family dinners with grandma's cooking at the helm. With juicy vegetables in the pot bringing the flavour of the dish in, there was no stopping us as we helped ourselves to seconds and thirds. But for those of you who aren't curry fiends like the rest of us, the Braised Fish Head is an equal delight paired with a luscious gravy made up of simple yet tasty flavours.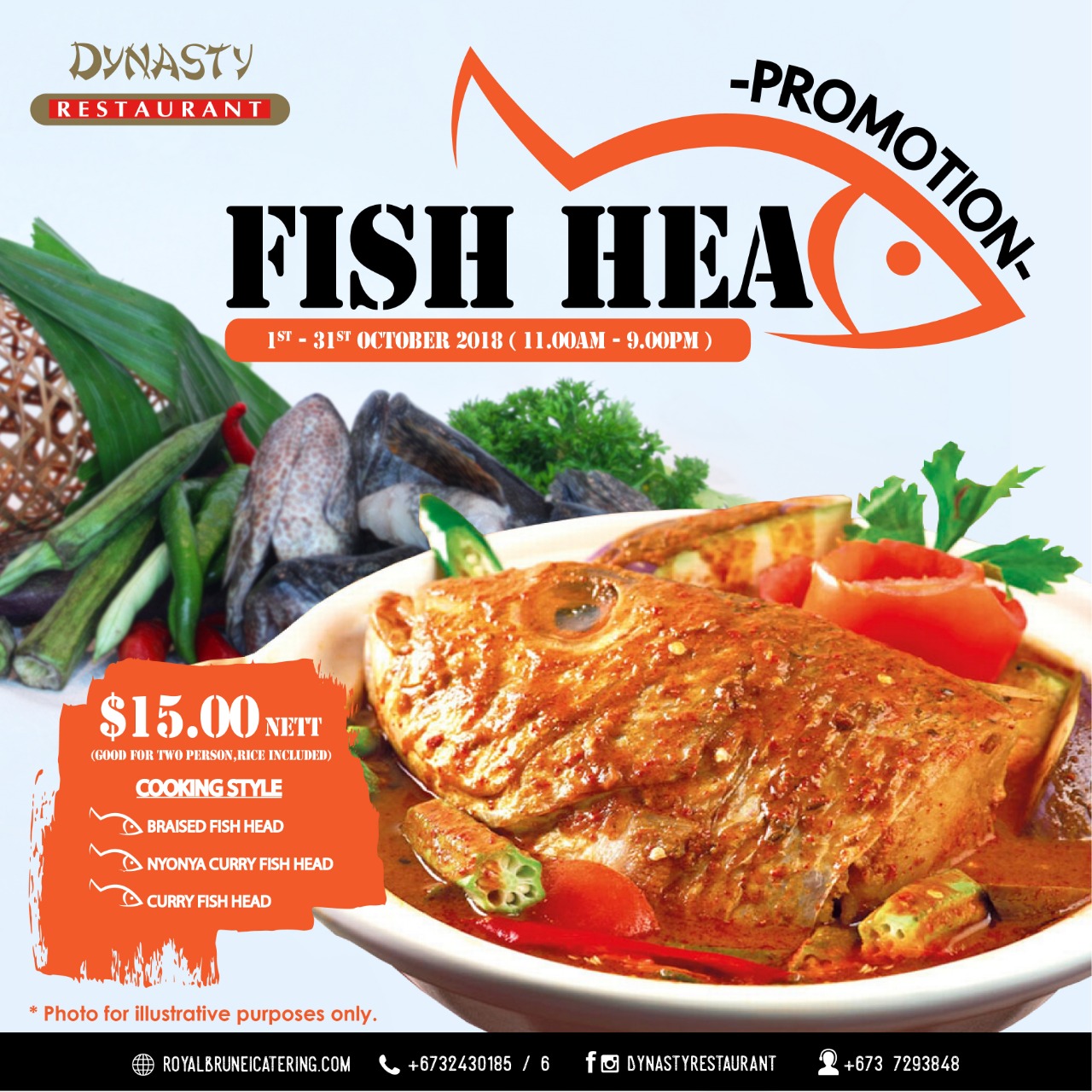 Available throughout the day from 11am to 9pm, all three options make for the perfect meal whether you're craving a soupy lunch or a satisfying dinner. For bookings and reservations, please call Dynasty Restaurant at 2430185 or 2430186. Don't forget to check them out on Instagram at @dynastyrestaurantbn and on Facebook for daily updates on special promotions.