Dart – the Local Ride-Hailing App Seeking More Drivers to Meet Demands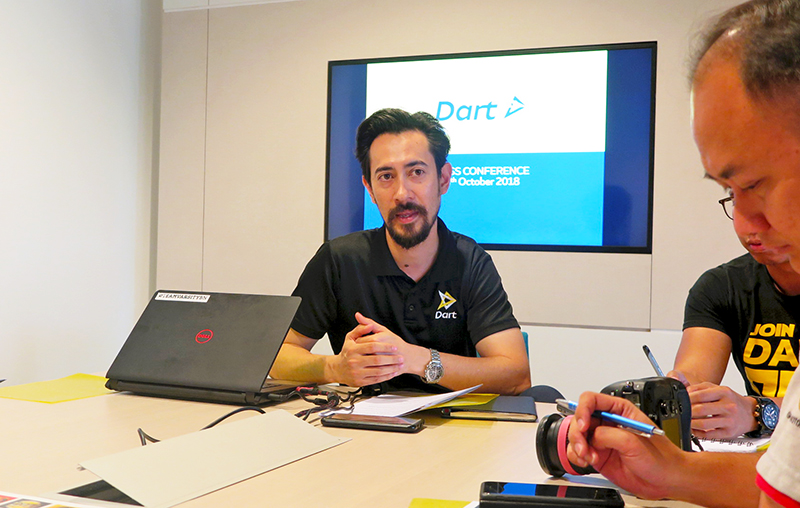 Most countries around the world have been using ride-hailing apps such as Uber, Grab and Lyft to transport from door to door. Brunei has Dart, a locally-owned company that may have just picked up its first customer earlier this year in May, but has been making waves since.
Like Uber and Grab, Dart is a mobile-based transportation app that lets passengers quickly and conveniently request for a driver to pick them up wherever they are to take them where they need to go.
Our country is a significantly smaller market than our neighbours but certainly no less in need of the service, and the numbers confirm this. In a press conference with Dart Logistics Sdn Bhd, who first started the company as a taxi-booking service in 2017, Zul'Amali DP Hj Idris, CEO of Dart, told the media that in the short five months since the service began, the uptake of the service increased by 40%.
Dart has been used primarily by locals with only 16% comprising travellers from Malaysia, Singapore, Indonesia and the Philippines. As of now, there are talks in further improving Dart's services for their customers, which includes ways to accept cashless payments and a possible Dart 'Stop and Pick-up' spots around town to make the process of picking up and dropping off customers easier.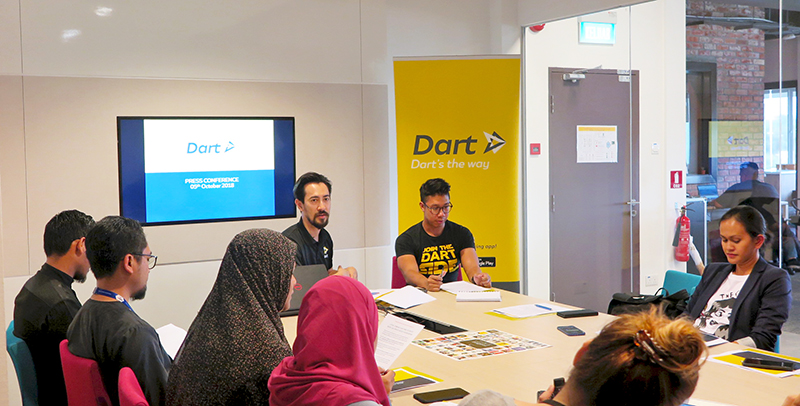 "We're here to solve problems," Zul'Amali said. "We want to help people – whether that's creating jobs for unemployed graduates, helping tourists find their way around Brunei, or expanding Brunei's transport options."
The issue now being that with the influx of people needing rides, Dart is now in need of more drivers to meet the demand.
Currently, Dart has about 50 local drivers. Before signing up, 35% of Dart drivers were unemployed with 65% signed up as a way to supplement their income. Surveys showed that the most diligent of their drivers were able to earn an excess of BND1,500 per month.
A viable source of employment for locals looking to work full-time or supplement their income, Dart drivers have the luxury of being able to be their own boss. While Dart operates 24 hours daily, working hours are flexible as drivers will be able to choose when they want to work and for how long. Projected earnings start at BND500+ for providing at least five rides in a day.
Full-time Dart driver Jihan Masria Al-Haqam bin Hj Masri, had this to say about his current work: "I first signed up to be a Dart driver our of necessity as I badly needed a paying job. I chose to become a full-time driver after an initial week of being a Dart driver. I found it immensely satisfying, knowing I am regularly helping people." Jihan targets at least 10 rides a day, and some days he's able to do more than that.
"We believe that Dart can create more employment opportunities for locals, especially youths," Zul'Amali explained. "We aim to boost their earnings by providing an equitable source of income for our drivers, while gaining the trust of consumers in Brunei."
---
Find out more about how to become a Dart driver by visiting their website here.
The Dart app can be downloaded at the App Store and Google Play.