Pan-tastic Biryani Promotion at Anjung Saujana Restaurant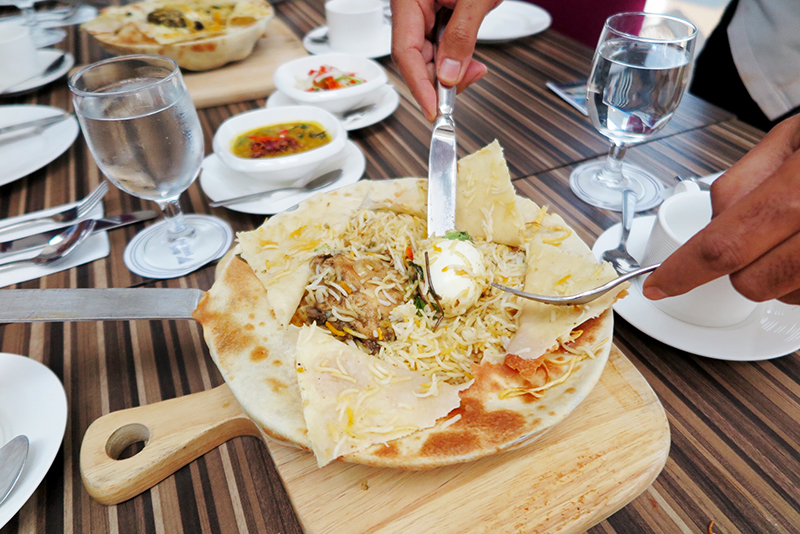 Royal Brunei Catering has a fantastic promotion in this month of August for those looking for a delicious plate of biryani, or in this case, a pan of biryani. Their Pan Biryani promotion, available from 1-25 August (from 12 noon onwards) at Anjung Saujana Restaurant, is offering lovers of the iconic Indian dish a localised but no less delicious version of the famous Dum Biryani.
Served in a pan, the biryani is sealed into the pan by a layer of roti paratha and baked in the oven prior to serving. Break into the golden crust of the roti paratha and let your senses take over as the biryani steams out a tantalising fragrance of herbs and spices.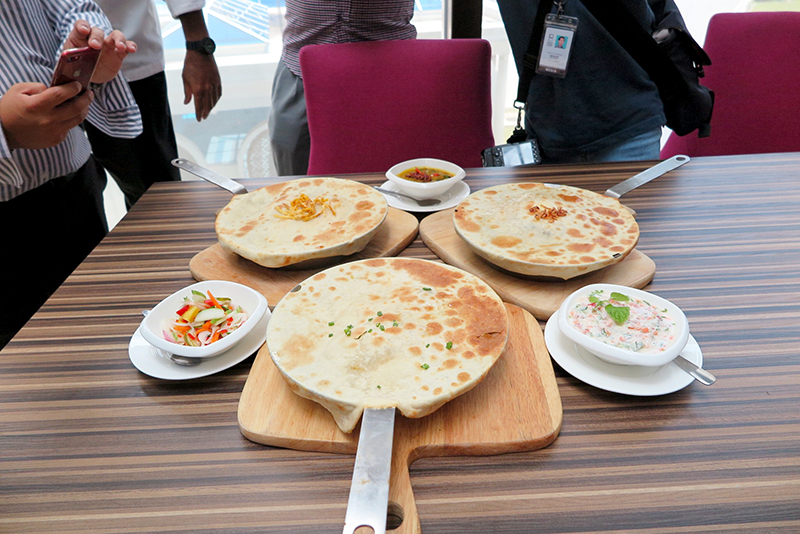 And if it's even possible, its taste is even better than its aroma. Available with your choice of chicken, beef or lamb, the Pan Biryani is large enough to feed two ravenous diners. Baked in the oven gives its meat a tenderness that cannot be beat, and the light use of a variant of herbs makes this Pan Biryani a lighter version than the heavily spiced biryanis typically found around the Sultanate. A combination of the side dishes of dhal, acar and raita seals the deal: this is a pan of biryani that Indian food lovers should not miss. And don't forget to break off the roti paratha seal to dip into your dhal for a perfectly savoury dessert.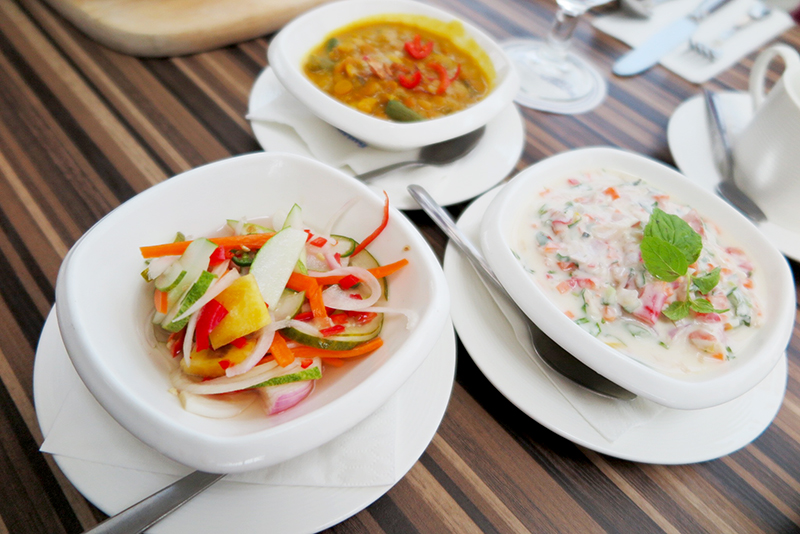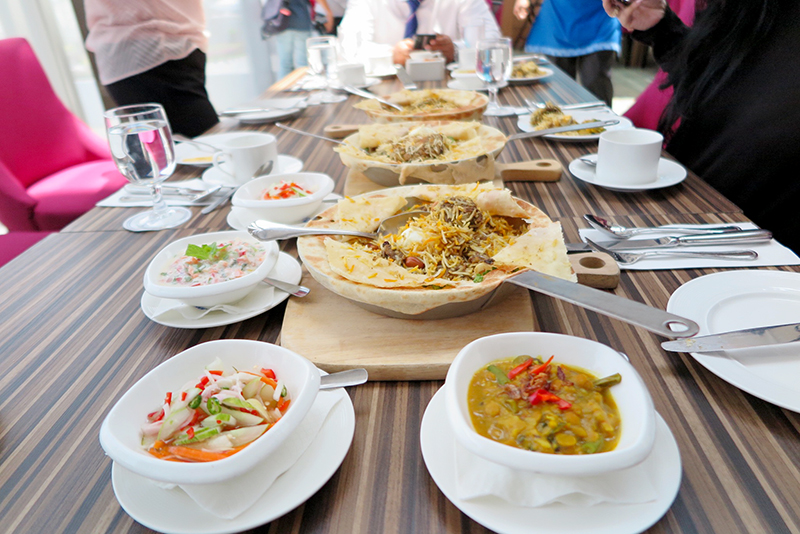 While we were lucky enough to sample all three types of the Pan Biryani, we were especially bowled over by the tenderness of the meat from the Beef and Lamb Biryani.
As the Pan Biryani is served fresh from the oven and takes ten to fifteen minutes to bake, Chef Rosli from Anjung Saujana Restaurant recommends ordering in advance when making reservations.
Expect more exciting promotions from Royal Brunei Catering coming soon, which includes a Cooking Demo with Celebrity Chef Kasdi, who will be putting his expertise of traditional Malaysian food in the spotlight at the end of August.
Anjung Saujana Restaurant is located at the Departure Hall of the Brunei International Airport. Call ahead for reservations at 673-2331853, and keep yourself updated with more food promotions coming your way by following them on Facebook and Instagram, or checking out their website.