Dine & Win A Trip To Amazing Thailand with Le Meridien Kota Kinabalu
Enjoy the authentic flavours of Thailand during Le Meridien Kota Kinabalu's 3-week gastronomic affair from 5 – 25 August and stand a chance to win an all-expense paid holiday to Thailand!
The hotel launched its Amazing Thai Food Fiesta with a live cooking demonstration by guest chef Mama Duu who is also behind the fabulously curated menu that is guaranteed to spice up your life.
In partnership with Air Asia, Le Meridien Kota Kinabalu flew in Jasvir San-Ghera or fondly known as Mama Duu to showcase Thailand's vibrant food culture through her exquisite culinary skills and gastronomic creations. Mama Duu is a seasoned Thai cuisine expert with 31 years of experience in international hotels and currently heads the Thai kitchen at JW Marriott Khao Lak Resort & Spa. She has also appeared as guest chef on several television shows as well as being one of the judges for Iron Chef Thailand.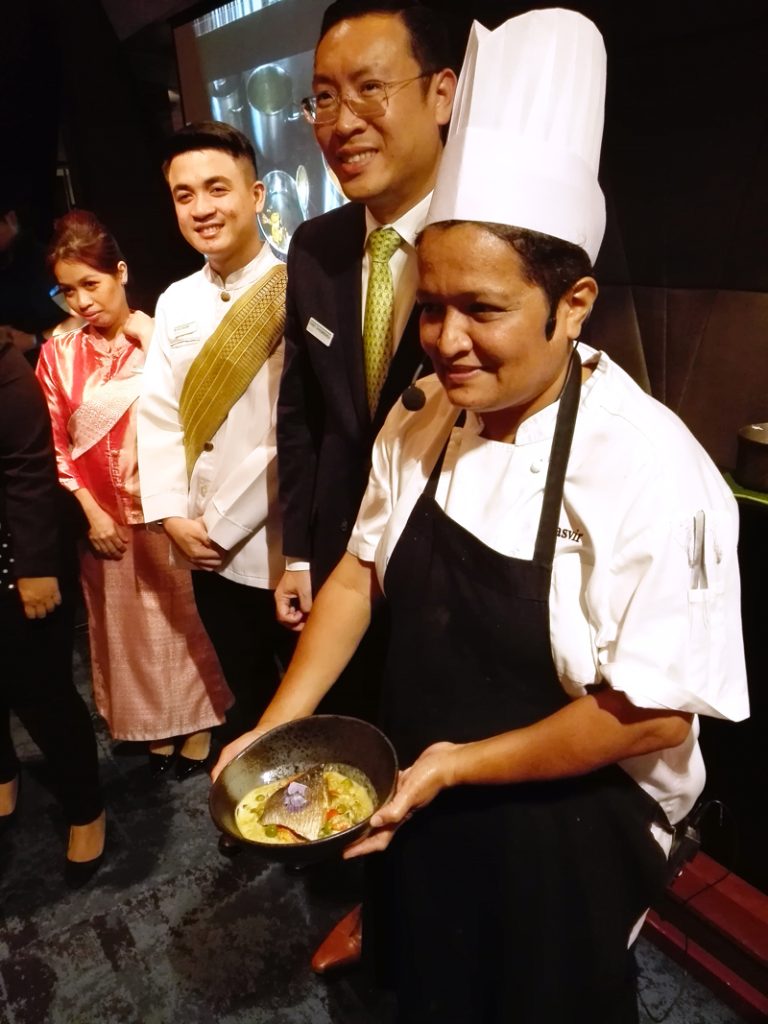 Select your favourite dishes from the ala carte menu, splurge on a Thai Dinner Buffet or sample the best of Thai street food with One Night in Bangkok at the hotel's all day dining venue, Latest Recipe. Just upload a photo of you enjoying any of the these promotions, say why you love Le Meridien Kota Kinabalu's Amazing Thai Food Fiesta and tag #lemeridienkkthaifoodfest #lemeridienkk for a chance to win a return trip to Bangkok sponsored by Air Asia + 3D2N stay in a 5-star accommodation with breakfast for 2 persons at Le Meridien Bangkok or Renaissance Bangkok.
If you want to brush up on your Thai cooking skills, then take advantage of Mama Duu's Masterclass during the promotion period. She's absolutely delightful and comes with tips to help you cook up a storm to impress your dinner guests.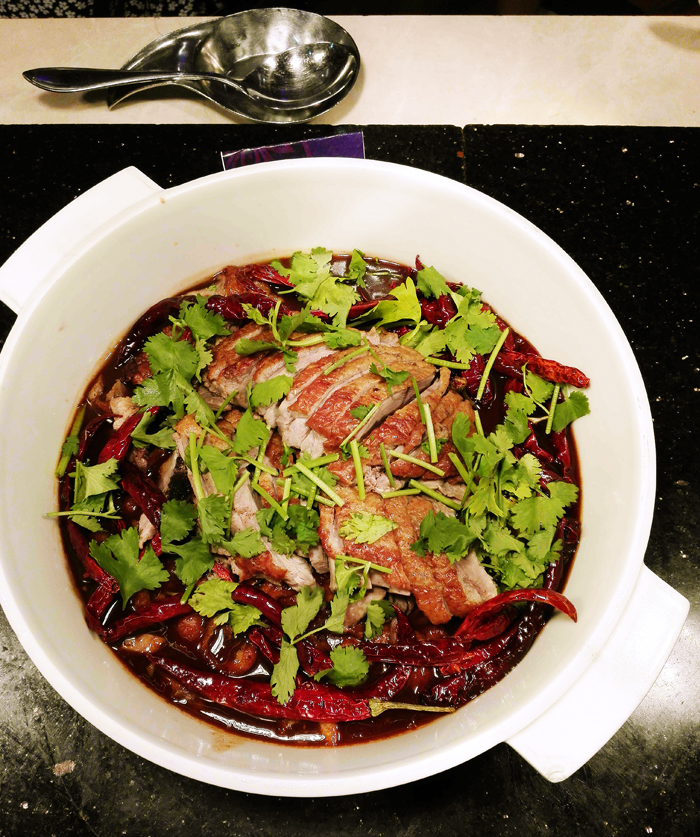 Ala carte dining is available from Monday to Wednesday from 12pm to 10pm.
Thai Dinner Buffet is available from Thursday to Sunday (except on 10 & 17 August) from 6.30pm to 10pm at RM148nett (normal price) and RM128nett (using a prepaid voucher).
One Night in Bangkok is available (except on 10 & 17 August) from 6.30pm to 10pm at RM118nett (normal price) and RM90nett (early bird).
Mama Duu's Masterclass will be held on 14 & 21 August from 11am to 3pm inclusive of lunch at RM118 nett (normal price) and RM90nett (early bird).
For more information and reservation, please contact +60 88 322 227.