Anjung Saujana Hosts Cooking Demo For Pusat Bahagia Students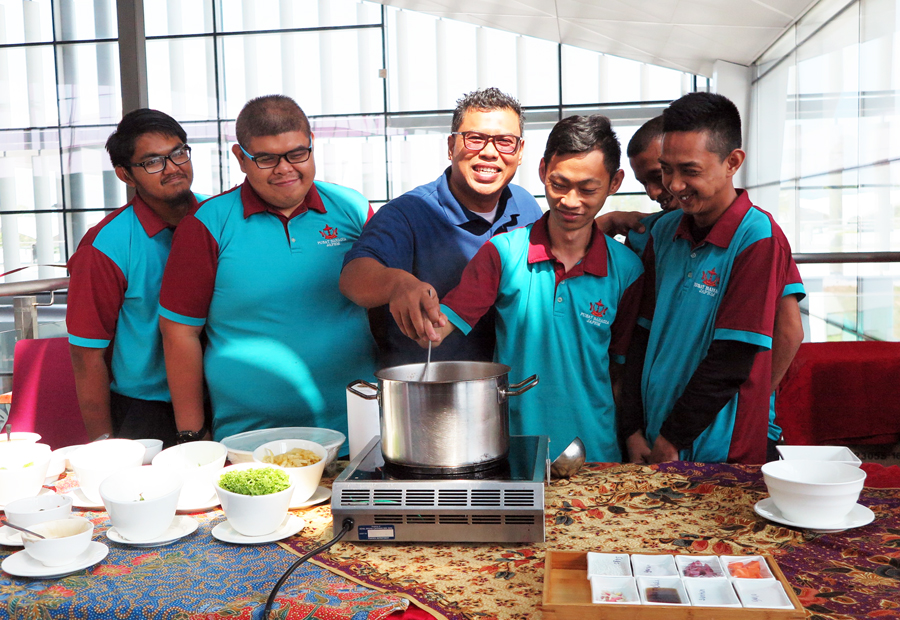 Ten students from Pusat Bahagia were treated to a live cooking show by Celebrity Chef Kasdi who demonstrated the makings of crowd favourites, Penang Assam Laksa and Bubur Cha Cha. The theme of the cooking demonstration was organized in conjunction with Anjung Saujana's ongoing promotion for the month of September, the "Taste of Malaysia 2019" dinner buffet, happening every Thursday, Friday and Saturday.
As an appetizing aroma wafted throughout the venue, the students of Pusat Bahagia were invited to join in and assist in the live cooking where they were guided on how to properly handle food, along with tips and tricks on basic cooking techniques. Royal Brunei Catering's Corporate Social Responsibility fulfilled its aim in giving back to the community as the fun afternoon was spent sharpening the students cooking skills while improving their knowledge on common ingredients and seasonings to use in different dishes.
For more updates on activities from Anjung Saujana, follow them on Instagram at @anjungsaujanarestaurant or call them at +673 233 1853 for reservation inquiries.