Cakes and Other Delights at Coco Café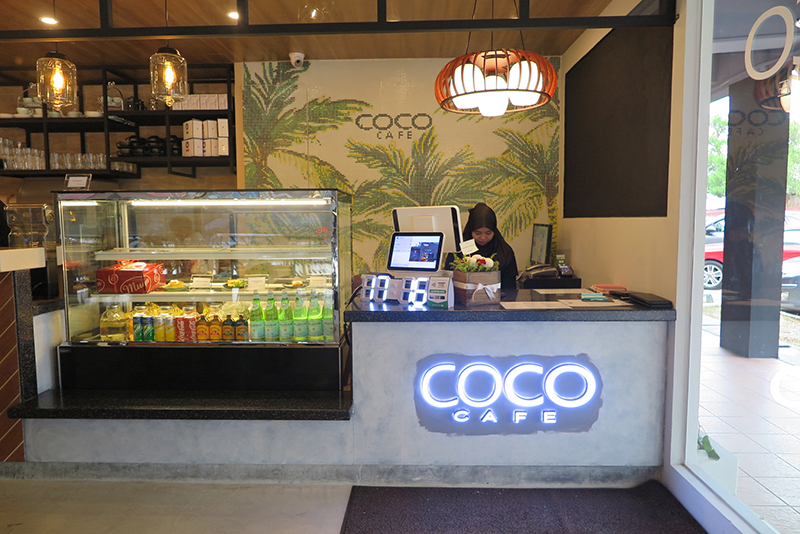 Coco Café had a soft opening menu when our lot popped in for a meal in late August and it comprised a diverse range of cuisines – Korean, Western, Japanese, Caribbean, Italian, and each offered only a handful of dishes. It may seem like a trip round-the-world but perhaps the intention is to figure out the dishes and flavours that will most appeal to their clientele and work from there.
If you love English food, they have a trio of Grandma Ruby's English Classics – Roast leg of lamb, English cottage pie and the good old classic meatloaf.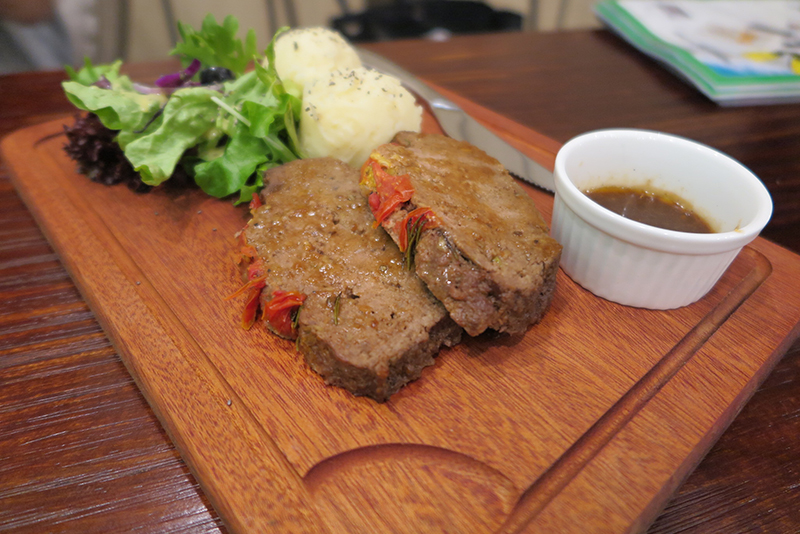 If you're intrigued by Caribbean style cuisine, they have two for you to try, Caribbean rice with chicken potato curry and a Cuban baked salmon with tomato salsa. Meat lovers will be thrilled as they have Angus steaks in different cuts.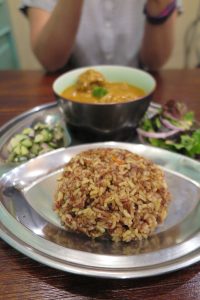 We homed in on a fascinating category called Namaste, which had a sweetish spicy butter chicken dish with rice (or bread) and a light refreshing kachumber salad. We loved the pretty cakes that tasted as good as they looked and we heard that they tend to run out rather early in the day. With a menu as fascinating Coco Café's, we can't wait to return and try the rest.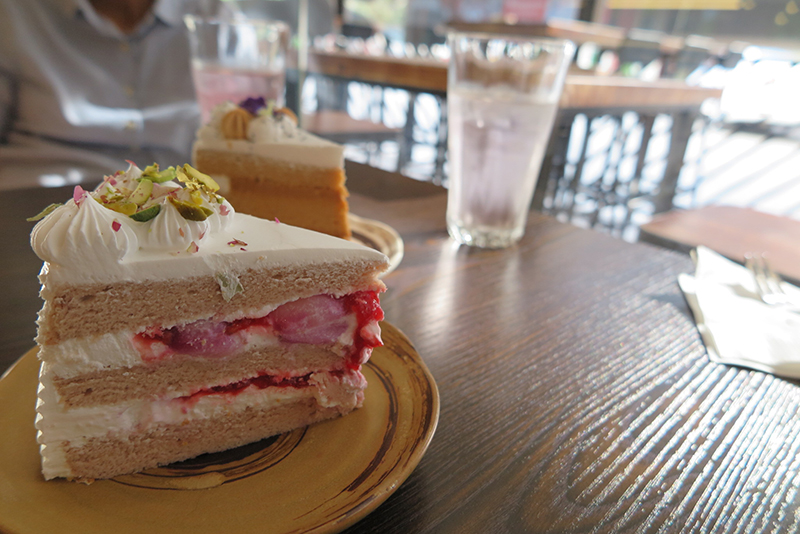 Coco Cafe is open daily from 11am to 11pm, except on Fridays when they open from 5pm onwards. Follow them on Facebook here and on Instagram at @cococafebn. 
No. 1, Blk E, Semporna Complex, Kg Batu Bersurat
Tel: 2424566
This article first appeared in the October-December 2017 issue of Borneo Insider's Guide magazine.