PU3 and Zaza at The Runway Luxury Boutique
by Intan Abu Daniel

Malaysian fashion designers, Putri Azalea of PU3 and her mother Raja Noor Ashikin of Zaza, came to Brunei just before Ramadhan for a Made-to-Measure (MTM) session for PU3 and to showcase the Ready to Wear (RTW) collections from both brands at The Runway Boutique.
The brainchild of twin designers Putri Azalea and Putri Yasmin, the brand PU3 has seen an expansion since its inception in December 2006 when the twins first came back to Malaysia from studying in London, and Raja Noor came up with the idea to begin an integrated fashion group between the three talented ladies.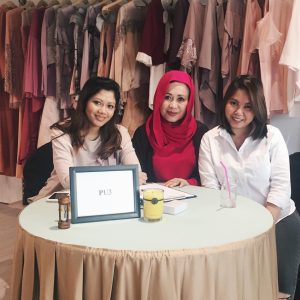 "Basically, I'm an investment banker, but when my daughters were overseas I was always designing and wearing my own clothes. My daughters were studying fashion design and business management, and I thought it would be a great idea to start a complete group," Raja Noor explained.
The visionary mother and her talented daughters each have different styles and tastes, and the fusion of ideas have culminated in an eclectic and classy array of modern designs. PU3's collection for Raya this year shows delicate feminine designs with an edge. Layers, intricate beadings, ruffles and frills are incorporated on gorgeous fabrics such as satin silk, organza silk and French lace, resulting in classy, feminine looks.
Putri Azalea explained, "This year, I came up with two unique prints for my collection, one of a more Oriental look and the other is more edgy, and I paired off these prints with nude colours. I love layering, and I love ruffles and frills, so this collection is slightly more girly!" As for her choice of fabrics, the fashion designer said, "I love organza fabric, and I like to mix things together with lace and organza. It gives it an edge but at the same time, it's quite feminine. I play with assymetrical lines and the cut, and if there's one thing about PU3 designs, we design our cuts to complement the angles of your body, giving it a slimming effect."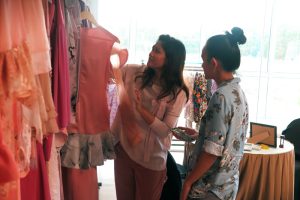 Putri Azalea talks about the fabrics used for her PU3 Raya 2017 collection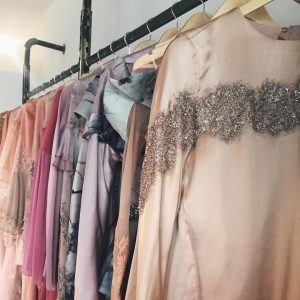 Unique prints, layers, French lace, ruffles and intricate beading in the PU3 Raya 2017 collection
"I've brought 10 designs with me to Brunei for the MTM session," she continued. "These can be bought off the rack, but if clients want a similar design but with modifications, I can do alterations on the current design. I usually will discuss with my clients what they want, and their preferences, and add a bit of my touch. But if they want something different, I can also come up with a new design."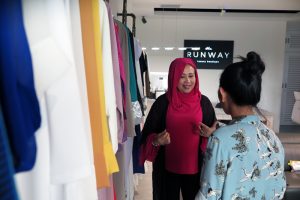 Raja Noor talks about her Zaza collection at The Runway Boutique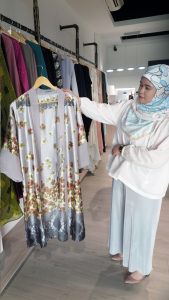 As for Raja Noor and her Zaza RTW collection, the designs are not meant strictly for Raya but to be used at any event. "This year my collection is very Victorian to a certain extent," Raja Noor said. "I make use of lace and tulle, and almost every piece has an element of lace and frills in it." She also brought a collection of RTW designs for normal wear.
The PU3 and Zaza collection are available at The Runway Boutique. Follow The Runway on Instagram and Facebook for updates.
Follow PU3 on Instagram and Facebook, or check out their latest collections on their PU3 mobile app, which can be downloaded free on Google Play and the Apple store.
Images courtesy of Shaf Said and The Runway Boutique.