Brunei Gastronomy Week 2021 Wows With Elevated Traditional Cuisine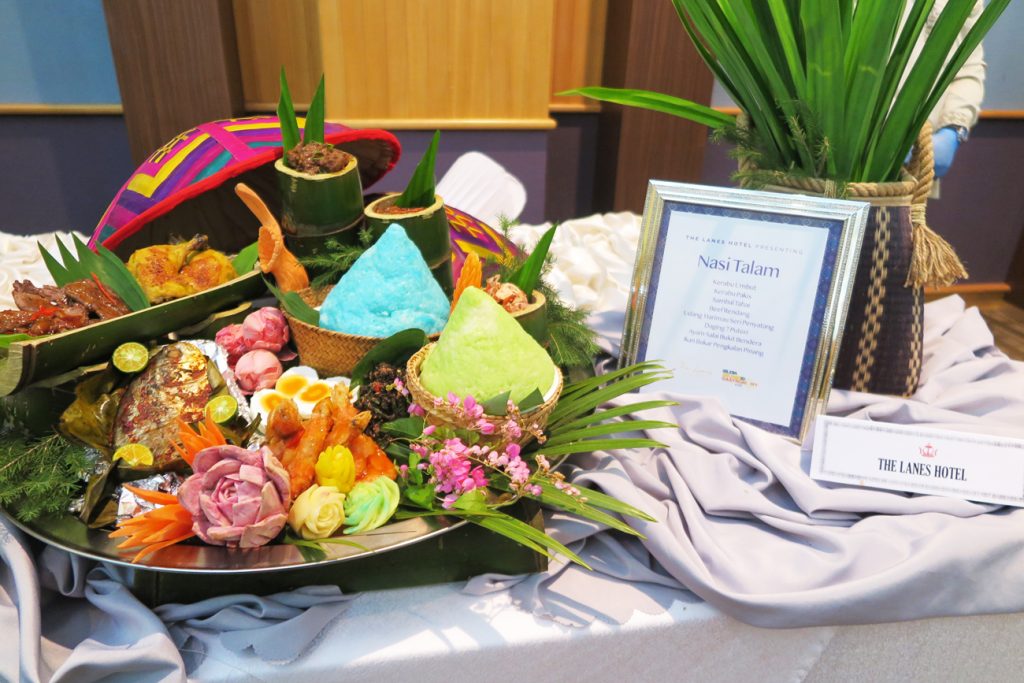 It's the most wonderful time of the year for culinary lovers and foodies alike, thanks to the Ministry of Primary Resources and Tourism and the Brunei Tourism Board and their efforts in hosting the annual Brunei Gastronomy Week. The fifth of its kind since its creation in 2017, this year's theme was "Selera Bruneiku", an extension of the Domestic Tourism Campaign which was launched on 4 November 2020. The campaign itself celebrates local cuisines from all four districts of Brunei which was charmingly echoed in the glorious dishes prepared by this year's participants. Fittingly, this year's launching of Brunei Gastronomy Week was also held on 17 February 2021 in conjunction with the 37th National Day celebration.
The Guest of Honour, Yang Berhormat Dato Seri Setia Awang Haji Ali bin Apong, Minister of Primary Resources and Tourism, officiated the launching among a guest list comprised of Foreign Dignitaries, Permanent Secretaries, Deputy Permanent Secretaries, District Officers, Chief Executive Officer of Royal Brunei Airlines, President of Brunei Association of Hotel, Senior Government Officials, Restaurants, Hoteliers, Food Service Providers, Travel Agencies, Event Partners and members of the media.
During his official speech, Yang Berhormat Dato shed light on the importance of gastronomy tourism as culinary aspects are now a major driving point for tourists when choosing a travel destination. Nowadays the culinary experience extends far beyond what is served on a plate and encompasses activities such as food events and festivals, local markets, cooking classes, food tours and learning experiences to learn about the food production process by visiting farms and producers. Therefore, all tourism service providers are encouraged to expand their package tours to be more sustainable and include more experiential, community-based or ecotourism initiatives.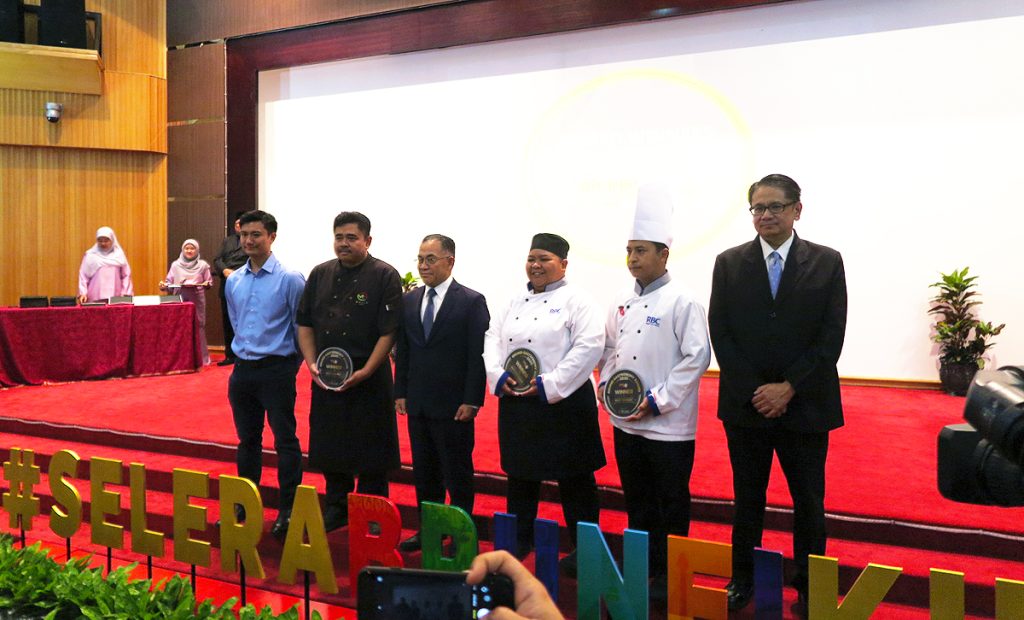 With the annual Brunei Gastronomy Week aiming to shine a spotlight on Bruneian Cuisine and to invite local hotels and restaurants to challenge themselves to elevate traditional dishes, an Award Ceremony was held to announce the winning dishes of last year's event. Mulia Hotel's Grilled Prawn with Coconut Kerabu was presented with the Best Starter award while Anjung Saujana's Coconut Seabass claimed victory as the Best Main Course and The Horizon Seafood Restaurant's Coconut Madness finished on a sweet note as Best Dessert.
This year's participating agencies will also be promoting their own signature dishes at their establishments throughout the two week period from 23rd February until 9 March 2021. Members of the public can find local delicacies such as Bamboo Chicken—a local favourite in Temburong—at Sumbiling Eco Village, 'Daging Salai Masak Lemak' at IBTE School of Hospitality and Tourism and Bidasari Grilled Organic Chicken at Eco Ponies.
Other participating agencies this year include The Lanes Hotel; Wafa Hotel & Apartment; AZ Back to Nature; Mulia Hotel; Radisson Hotel Brunei Darussalam; The Rizqun International Hotel; Nona Manis Food Industries; The Capital Residence Suites; The Empire Brunei; Anjung Saujana Restaurant; Stoneville Hotel; Manna Wa Salwa Cafe; and Spoonfull Restaurant.
However, in a bid to expand its reach even further, for the first time ever this year's Brunei Gastronomy Week will feature young budding chefs who have made names for themselves on social media namely Muris, U'zaiz, Terry's Supper Club by Terry Wong, Plat Du Jour by Aziz Mokhsen, Karbs.bn by Kahar El-Fiarra. A special event will be held on from 6-7 March 2021 at Avenue 41 in Kiarong where they will be showcasing their take on Selera Bruneiku with dishes of their own making.
Collaborating with the Brunei Association of Hotels and Brunei Food Awards Company, the latter will also be the judges for this year's event as they judge the execution, appearance, taste and themes of the participating dishes. The Brunei Gastronomy Week is supported by the Brunei Tourism Board, Brunei Association of Hotels, Association of Travel Agents Brunei, Brunei Food Awards Company, The Creative Core BN, Avenue 41, Riza Group, Radio Television Brunei (RTB) and local media.
For more information, please visit bruneitourism.com/bgw2021.