A Small Store with Big Dreams: The Pakat Store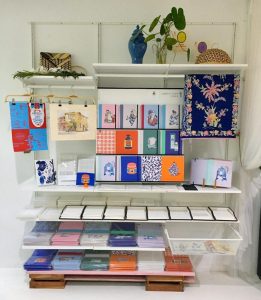 The founders of the Miri Artisan Market have finally decided to induce that everyday Christmas feeling for creative souls and artisanal-lovers with a brick-and-mortar store that opens its doors daily! What's behind those doors, you ask? "Well, a bit of this. And quite a bit of that" is the quirky answer of the owners who decided to open the store as an extension of their art market (currently on hold due to the pandemic). The PaKat Store totes a "for the creatives, by the creatives" feel with an ever-changing inventory of wares handcrafted by local and regional artisanal brands (and eventually professional art supplies!). But what exactly can you find in-store, we still hear you asking? Think along the lines of decorated Balinese umbrellas mixed in with some Peranakan ceramicware and local pua kumbu—throw in some lovely handpainted tiffins and you've got an idea!
Determined to provide a platform and space that inspires creatives, seasoned and budding, to embrace the arts further, the store also houses regular workshops and classes. Poetry, books, calligraphy, acrylics—if getting creative floats your boat, then so will this store.
Be sure to pay them a visit at www.pakat.store for your fill of beautiful things.
IG: @hello.pakat
W: www.pakat.store
E: hello@pakat.store
This article was first published in the October-December 2020 issue of BiG Magazine "Borneo to the World".