The Bungsu Story Gets Nominated For Best Asian Drama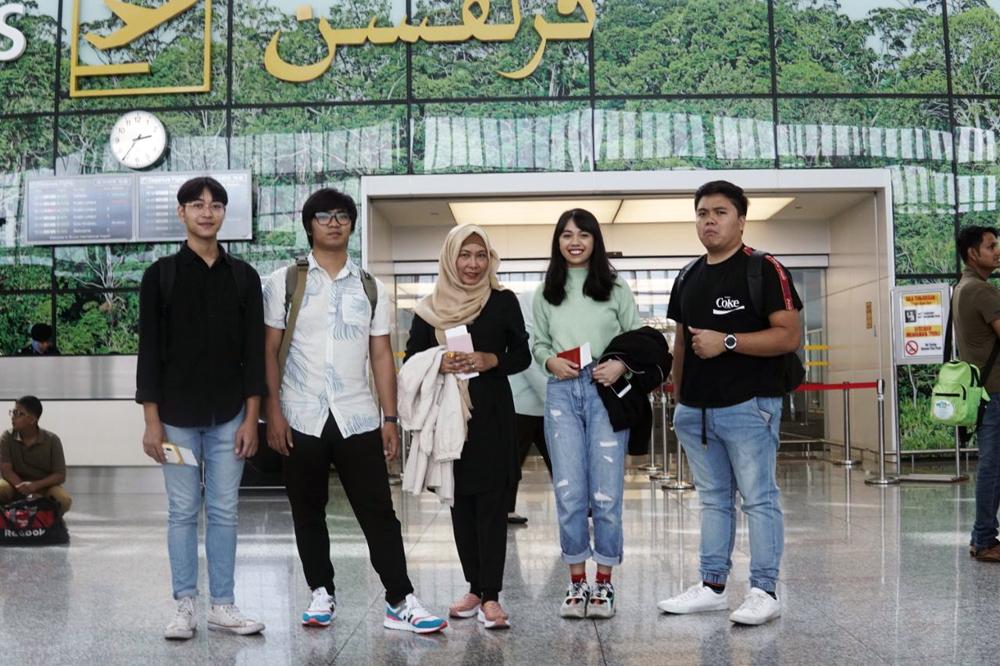 The Bungsu Story piqued headlines with their well-deserved nomination for Best Asian Drama at the inaugural Asia Contents Awards in Busan, South Korea. A collaboration between local production houses, Filterworks Productions and Lailatul Shazana's Production, the TV Drama represents the first Bruneian entry to be submitted for the awards which was held on 6 October 2019 at BIFF Theatre at the Busan Cinema Center. The Asia Contents Awards is a new accolade from the Busan International Film Festival and the Asian Film Market.
Main cast members Safarah Nordin and Adi Nabil who play Hana and Izzuddin respectively were accompanied by Co-executive Producer and Co-founder of Filterworks Aa'qiil Ahmad and Bungsu Story Director Aznniel Yunus during their flight to Busan. Mariani Abdullah, head of DM Don Square Entertainment, a local content film/tv distributor who was in charge of submitting the TV Drama to the international awards was also part of the team heading to Busan.
The Bungsu Story first premiered on 20th September 2018 with its riveting storyline revolving around two millennials and the challenges they face in terms of academics, employment, friendship and love—with the added weight of fulfilling their family's expectations. With the concept of the 37-minute episode stemming from an idea by A'aqiil Ahmad, the script was then written by Bash Harry, produced by Amali Roslin and co-produced by Amal Nabilah Hj Jumat.
A press conference was held at Cultivate Bistro on 1 October 2019 where the main cast and crew were interviewed for a Q&A session after a short viewing of the episode and a speech by Aa'qiil Ahmad. In attendance was Yang Mulia Pengiran Mohammad Amirrizal bin Pengiran Haji Mahmud, Permanent Secretary (Administration, Finance and Estate) at the Ministry of Culture Youth and Sports as well as representatives from Boat Noodle, MMW, Progresif, DM Don Square Entertainment and D'Sunlit Sdn Bhd.
For more updates, follow The Bungsu Story on Instagram and Facebook.