BiG Feature: More Than Just Desserts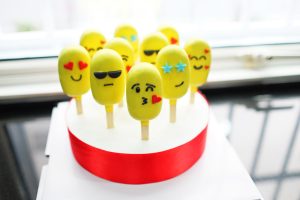 by Intan Abu Daniel
The proof, as they say, is in the pudding. But these days, it helps if it's in the presentation as well. We at BiG are always up for a carb-load at any time of day, and there are plenty places to go for quality confectionaries in the sultanate. And man, do they look good. Far gone are the days of buttercream on sponge cake and cursive greetings in sugar icing. Today, the dessert on the table is the star of an event. In this issue of BiG, we highlight three chefs in Brunei who specialise in creating handcrafted desserts for every occasion. And very importantly, these fantastic creations taste really, really good too.
---
Sugarushbiz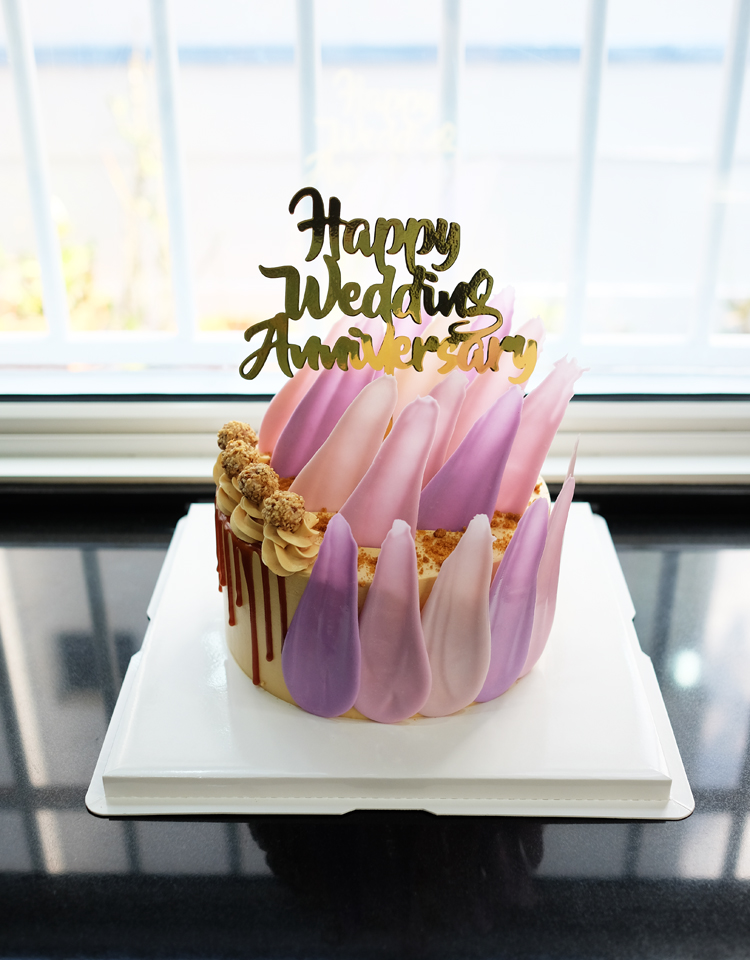 You might think it's a big leap from nonya kuih to meticulously crafted confectionaries, but for Caroline, it was an easy transition. With roots in the art of making nonya kuih, Caroline's apprenticeship in the kitchen began when she was a child in her grandmother's kitchen, helping her with simple tasks in making desserts and nonya cakes.
A career in banking in her later years, baking for friends before going into business as the newly formed Sugarushbiz, followed by a hiatus from when she tied the knot and started focusing on family, it has been three years since Caroline donned her apron again – taking over and keeping the legacy of her grandmother's nonya cake business alive, and branching out with her beautiful desserts.
In a time when artisan cakes flood your Instagram account, Caroline's cakes stand out with her authentic designs and creative flair, veering easily from bold concepts to darling creations. And if you're worried about how it tastes, Caroline breaks it down for us, "I believe a dessert should taste as good as it looks." Which means, dear readers, that it tastes fantastic.
Check out more of Caroline's beautiful desserts and nonya cakes on her Instagram page (@sugarushbiz) and contact her at 673-8742800 or 7165544 for inquiries.
---
Delicieux Eggs
With her desserts, Nicole takes the simple concept of flowers on cake to a whole other level. We were gobsmacked the first time we laid eyes on Nicole's desserts. It seems nearly impossible (particularly for un-crafty people as ourselves) to believe that something as intricately designed as the blooming flowers on her cakes and the tiny delicate succulents on her cupcakes could be done by hand.
It's a surprise to no one that Nicole is a fan of art, and the reason why she turned to baking in the first place is due to her love of turning art into something to eat!
Beautifully designed cookies, mirror glazed cakes, luscious flowers and succulents on cakes and cupcakes can be found on her Instagram feed, and her favourite dessert has also popped up: wagashi nerikiri are 100% vegan and healthy Japanese traditional desserts which Nicole confesses is a form of therapy for her when she makes it.
Her Instagram account describes her confectionaries as 'Edible Arts', and this is true on every level. Artistically, her cakes are so beautiful to look at that you almost don't want to eat it, but we encourage you to ignore that inner voice and take a bite – you won't regret it.
Check out Nicole's fantastic creations on her Instagram page (@delicieux_eggs) and Whatsapp her at 673-87271721 for inquiries.
---
Butter and Eggs
From elegant three-tiered wedding cakes with stunning flowers cascading from top to bottom to quirky gold-themed creations, if there's a cake you need for an event, chances are Eileen will be able to bake it for you – in style. And along with being incredibly artistic, 'stylish' is absolutely the perfect definition for her desserts. Which makes sense – Eileen's previous day job was as a full-time graphic and motion graphic designer. She just moved her artistry from the screen to the oven.
Growing up in the kitchen where her grandmother prepared her then-famous prawn crackers and her older cousin would spend time baking. Baking was always a side hobby and job for Eileen to kill time with, but she took it to the next level by quitting her day job and enrolling in a Pastry Chef course at the famed Le Cordon Bleu in London. And the rest, as they say, is sweet history.
"To me, creating a dessert is an art form," Eileen explained. "Instead of creating virtual artworks, I'm creating edible artworks that not only are visually pleasing but also delicious to taste. Each one having been thoughtfully crafted to be unique with a combination of what I enjoy in a dessert as well as what other people like."
Check out Eileen's other works of edible art and confectionaries on her Instagram page (@butter.n.eggs) and email her for inquiries at elxy@hotmail.com.