Meet Nina Juna: Brunei's very own CrossFit Queen
by Intan Abu Daniel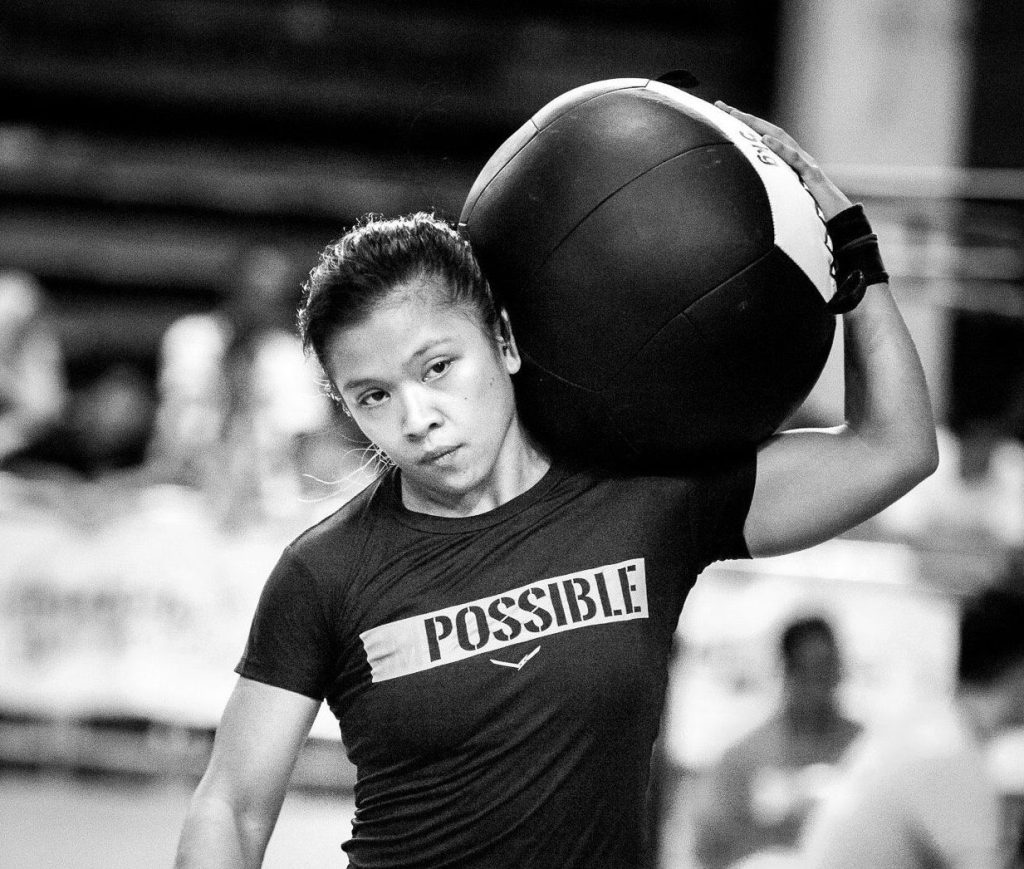 Five years ago, Nina Juna had her first taste of CrossFit, eschewing the road most travelled by CrossFit athletes by jumping straight into competition with just three days to learn the basics. Undaunted by the challenge, the taste of the tough competition whetted Nina's appetite for more, and it's to the surprise of absolutely no one that the athlete from Temburong is now considered to be the fittest female CrossFit athlete in Brunei Darussalam.
But before she became Brunei's CrossFit queen by jumping out of the pan and straight into the fire, the 27-year old Bruneian was a National Hockey player. Her leap to CrossFit came when she was asked to participate in a team category event for the Battle Royale Brunei Darussalam – and the tough challenge the sport represented surprised her. With a desire to improve, she began looking for more competitions with the aim to get better at the sport.
She joined Mayhem Throwdown, an introductory competition to CrossFit, and accomplished her first win. She also met her coach at this competition, and began training at Extremis Athletics to improve her performance and start focusing on the basic foundations of CrossFit. She trained five days a week for five months, training diligently with a group of people who guided and nurtured her, kept track of her progress and ensured she remained injury-free.
"Once my five months of training was up, I was still doubtful if I could perform," Nina revealed. "My coach said, 'Go out and have fun!' And with that in mind, I competed, had fun, and managed to secure a podium finish for my scaled category."
Feeling more comfortable and confident in her abilities, her coach pushed her to join other boxes in Brunei, namely Hybrid Movement, Getfit CrossFit and Reebok 673. This proved to be monumental in Nina's journey as a CrossFit athlete – the athletes she trained with helped gain faith in her abilities and also prepared her mentally. From this, she gained more experience and confidence to perform as an individual athlete.
"Community is one of the best things about being a CrossFit athlete," Nina said. "There are many reasons to fall in love with CrossFit. Gaining physical progress, challenging yourself, the high intensity workouts, learning new movements – these are many reasons why people fall in love with the sport. But for me, the CrossFit community reminds me that we are all the same, we're all on the same journey, we share the same struggles, and we all deserve the same respect."
"The CrossFit community is supportive. Oftentimes people stay back after finishing a workout just to provide moral and verbal support to another CrossFitter completing a WOD (workout of the day) in daily class, qualifier or on the battle floor."
Training nearly daily, setting goals and putting in 110% for her achievements certainly helped Nina out-pull, out-push, out-muscle and out-work many of her competitors. And importantly, she has fun doing it. "While I do have supplementary exercises, as programmed by my coach in accordance to my weaknesses, doing CrossFit is a fun part of my daily life. That feeling of achieving my daily goals with time targets, repetition targets, pacing, breaking down reps, and breathing. Even if I suffer during the workouts, I feel so much better after."
The results are evident. Five years as a CrossFit athlete competing in both national and international competitions and securing a podium finish in most, Nina secured her position as the Fittest Female in Brunei through the annual CrossFit Open for the past two years, and has been invited to participate at the Reebok Crossfit Games held in USA in July this year. She would be the first female athlete from Brunei to participate.
For future CrossFit athletes, male or female, Nina has this to say:
"The Crossfit methodology believes in getting comfortable when being uncomfortable. It encourages us to push ourselves and test our limits. Work on your foundations and occasionally practice the basics. Once the mechanics is sound, focus on the consistency before you work on the intensity. This is when your strength increases, your condition gets betters, you start pushing harder, and this is how you start improving as an athlete. Pretty soon, all the workout and training begins to get fun."
"And," Nina promises, "You will get hooked!" Just like she did.