BiG Trail: 10 Must Eats Around Borneo
The food culture in Borneo is wide-ranging with indigenous flavours from the cooking pots of the ethnic tribes to imported cuisines borrowed from the various races around the region who have settled on the island. With such a multi-cultural and multi-racial background, and a fertile rainforest that has provided many of the endemic ingredients unique to this island, it's no wonder that many of the local food of Sabah, Sarawak and Brunei have a distinct quality, placing them in a class of their own.
Here we highlight ten of the dishes around Borneo that you should try.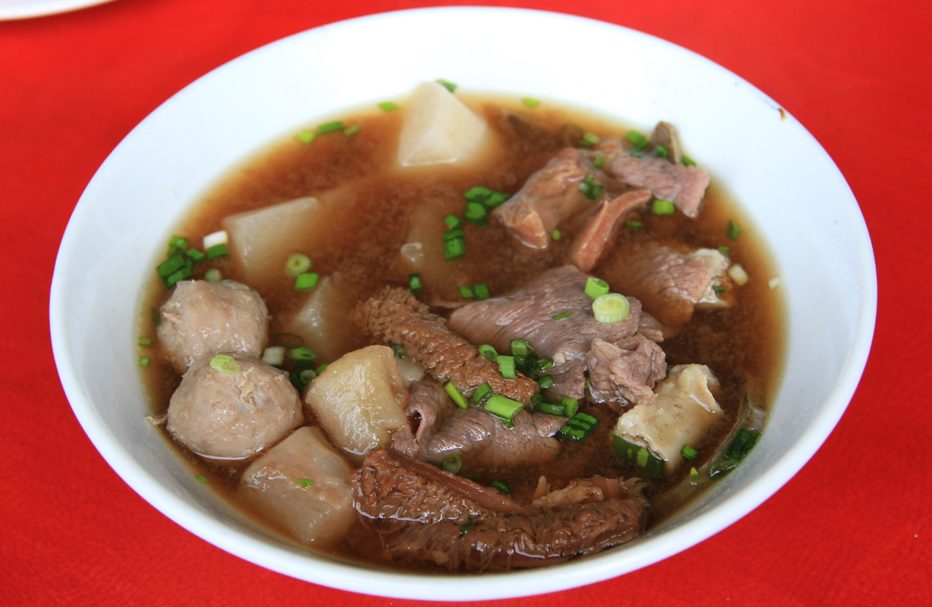 Ngiu Chap
Literally translated into 'mixed beef', this noodle soup has a mixture of beef and its organs, so vegetarians, stay away! A signature dish from Sabah, it's said that no trip here is complete without a taste of this beefy treat, typically prepared in a beef broth soup with your choice of yellow noodles or mee hoon, and a dash of fiery hot chili.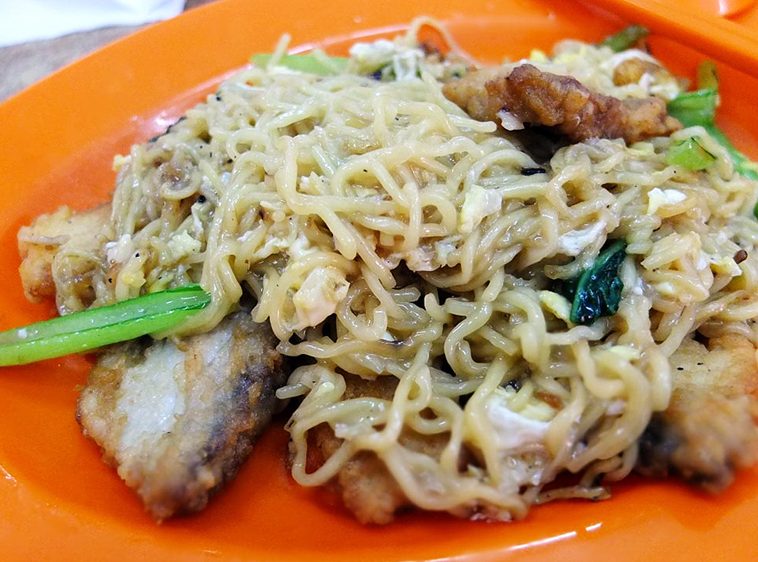 Tuaran Mee
A sign of a good plate of Tuaran Mee begins with its yellow egg noodles, which is handmade using only egg yolks, which should be springy to the bite. It is then topped with barbecued pork, greens, and egg rolls. Considered the 'must-eat' noodle dish of Sabah, Tuaran Mee originates from the town of Tuaran – a 45-minute drive from Kota Kinabalu – but can now be found in many restaurants around Sabah.
Kuching Laksa
This spicy noodle soup dish has hints of spices such as cumin, coriander and nutmeg as well fresh herbs like lemongrass, galangal and chili, which are blended together to make a paste which is then used as a base for the soup. Coconut milk is added when the stock is ready, the broth is then ladled over noodles and served with a wedge of lime and a dollop of sambal. A true Sarawakian delicacy!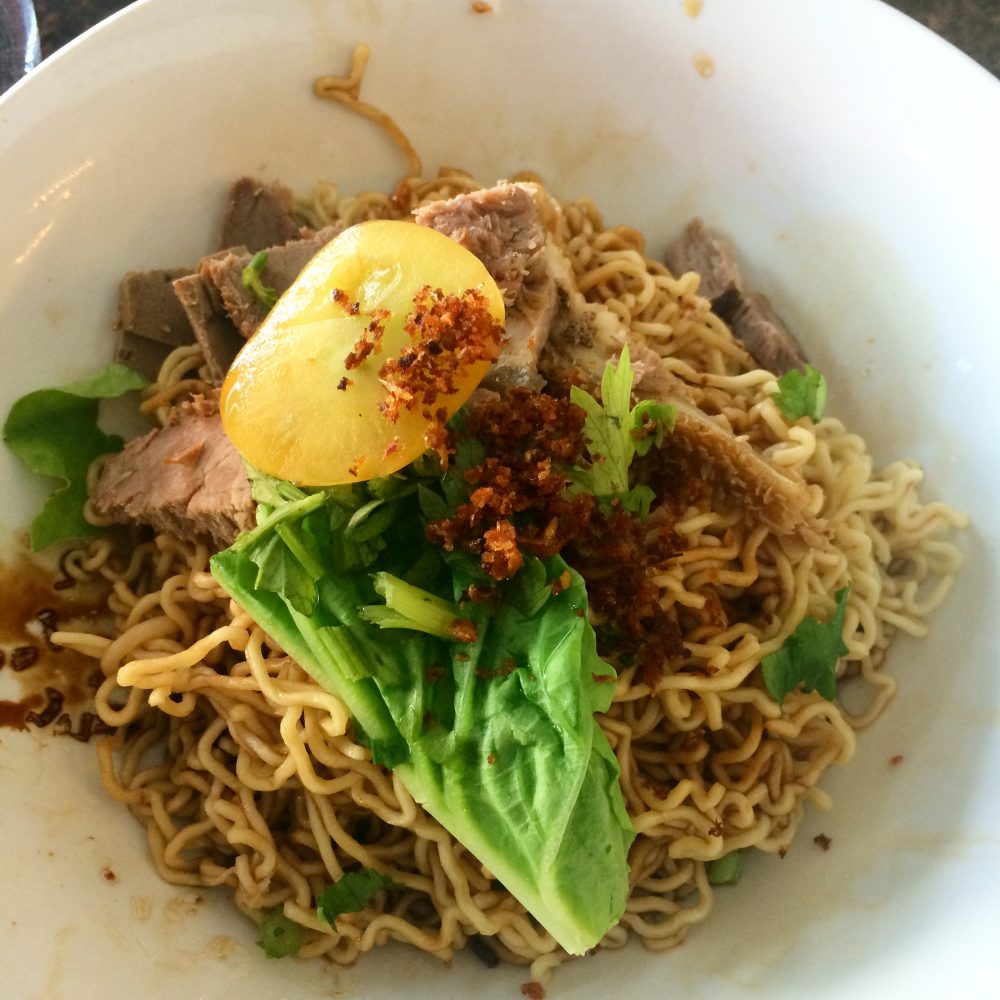 Kolo Mee
While Kolo Mee (or 'Kolok Mee') can be found throughout Borneo, it is actually a signature dish from Sarawak. The key to this dish is its delicious simplicity: boiled egg noodles with a light soy sauce mixed with oil, topped with minced meat or pork, chopped green onions and fried shallots, and served with a bowl of clear soup. A bowl of kolo mee will taste great in any part of Borneo!
Belachan Bee Hoon
Uniquely Sarawakian, you will be hard-pressed to find a restaurant outside of Kuching that serves this dish. The soup base of this noodle is made with belachan (shrimp paste), and is served with bee hoon (rice vermicelli), garnished with shredded cucumbers, bean sprouts, sliced cuttlefish and century egg. The resulting taste is tangy, spicy and sweet, and if you're fan of belachan, then you must try this dish!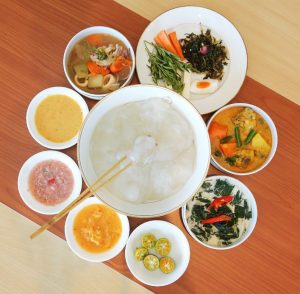 Ambuyat
This curious looking dish is made by slowly adding hot water to ambulung (otherwise known as sago) and skilfully stirred into a glutinous mass that has the texture and appearance of starch. It's eaten with the help of a chandas (a two-pronged bamboo stick), which is used to twirl the ambuyat and then dip into a spicy and sour sauce called cacah, and then swallowed in one go. Ambuyat is typically served with an assortment of side dishes of meat, fish and vegetables, and is a humble dish that remains hugely popular to this day.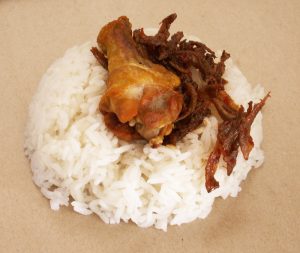 Nasi Katok
A simplified form of the popular Asian dish Nasi Lemak, there are many varieties of nasi katok in Brunei these days but basically it takes the form of white rice, a cut of fried chicken and sambal wrapped up in brown paper. But what makes the Nasi Katok so Bruneian in nature has nothing to do with its ingredients, rather the story behind it. The nasi katok was first created for the hungry souls in need of a cheap and quick meal at midnight – the idea being that a patron would go up to the house, knock on the door, and get a few bundles of nasi katok for a few dollars. Hence the name nasi katok was created (katok means 'knock' in Malay and nasi means 'rice').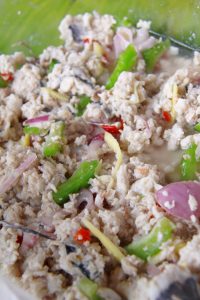 Hinava
Hinava is the quintessential traditional dish of the Kadazandusun community. Made from thinly sliced raw mackerel fillet mixed with ginger, sliced chilli, red onions, grated bambangan seed and lime juice, which literally 'cooks' the fish, hinava is usually eaten as a side dish. Raw bittergourd is sometimes added to balance the tangy taste with a shot of bitterness.
Manok Pansoh
Manok Pansuh is a traditional Iban dish that is typically served during festivals like Gawai. Pieces of chicken are marinated with organic ginger and lemongrass and stuffed into a hollow green bamboo, which is then sealed with a banana leaf and cooked over an open fire. The result is tender chicken with a light gravy, perfumed with the scent of lemongrass and bamboo which cannot be replicated by today's conventional cooking methods.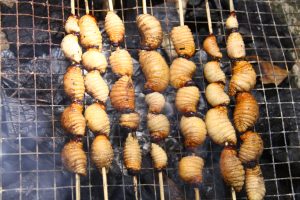 Butod
Big fat wriggly beetle larvae harvested from the trunk of a sago palm? It definitely doesn't sound like something for the faint-hearted, and putting a wriggling bug in your mouth is surely a testament to your bravery, but the taste of this Sabah delicacy has actually been described as creamy and buttery. Take the easy way out and try a cooked one first!