Relentless Entertainment Gears Up For Their Latest Production: Hairspray The Musical!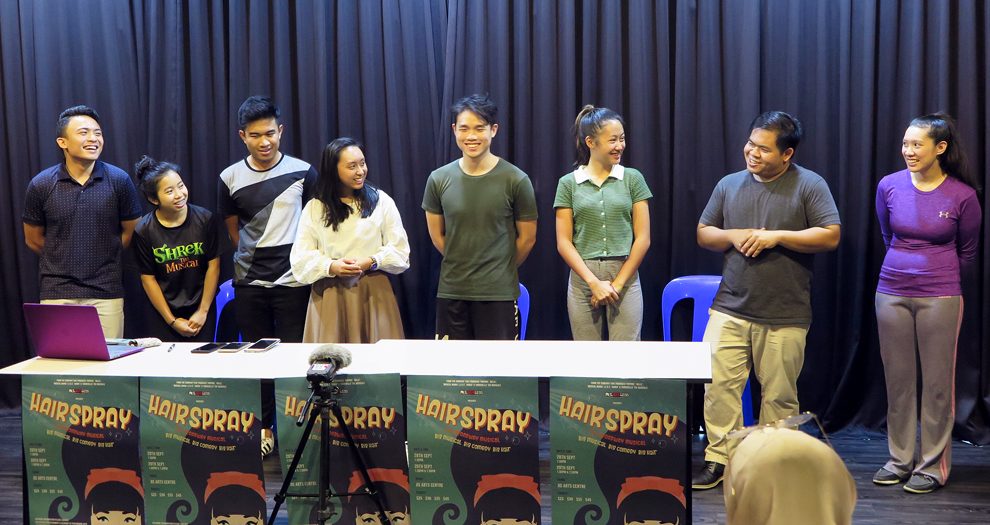 When we first heard that the ninth musical production of Relentless Entertainment was going to be Tony Award-winning Broadway musical Hairspray, we couldn't have been more ecstatic! Taking place on 28 and 29 September at the Jerudong International School (JIS) Arts Centre Theatre, tickets are priced at $25, $30, $35 and $45 and can be found at the following Coffee Bean & Tea Leaf branches:
Times Square
One City Shopping Mall
Supa Save Mata Mata
Supa Save Seria
Set in 1960's Baltimore, USA, Hairspray focuses on Tracy Turnblad, a big girl with big hair and even bigger dreams whose only heart's desire is to perform on the Corny Collins show. But all is not as great as it seems when she secures a spot but is confronted with adversity and bullying from Velma, the network producer, and her popular but vicious daughter, Amber. The witty and charming plot gradually progresses and transforms into one that beautifully advocates acceptance and equal rights for everyone.
Engaging a talented cast of 40 cast members from 13-52 years old in Hairspray, Relentless Entertainment has been making waves in the local creative and performing arts scene for more than a decade. Providing a safe, inclusive and supportive community for budding performers in Brunei, the Academy of Performing Arts has sent many an audience member reeling from their previous exceptional productions of "Poppins", "Shrek The Musical", "Musical Mania", "Cinderella" and "Belle".
For more information on Hairspray The Musical or upcoming Relentless events, contact +673 824 3222 or +673 718 6225 and follow @relentlessbrunei on Instagram.