BiG Appetite: The Acai Bar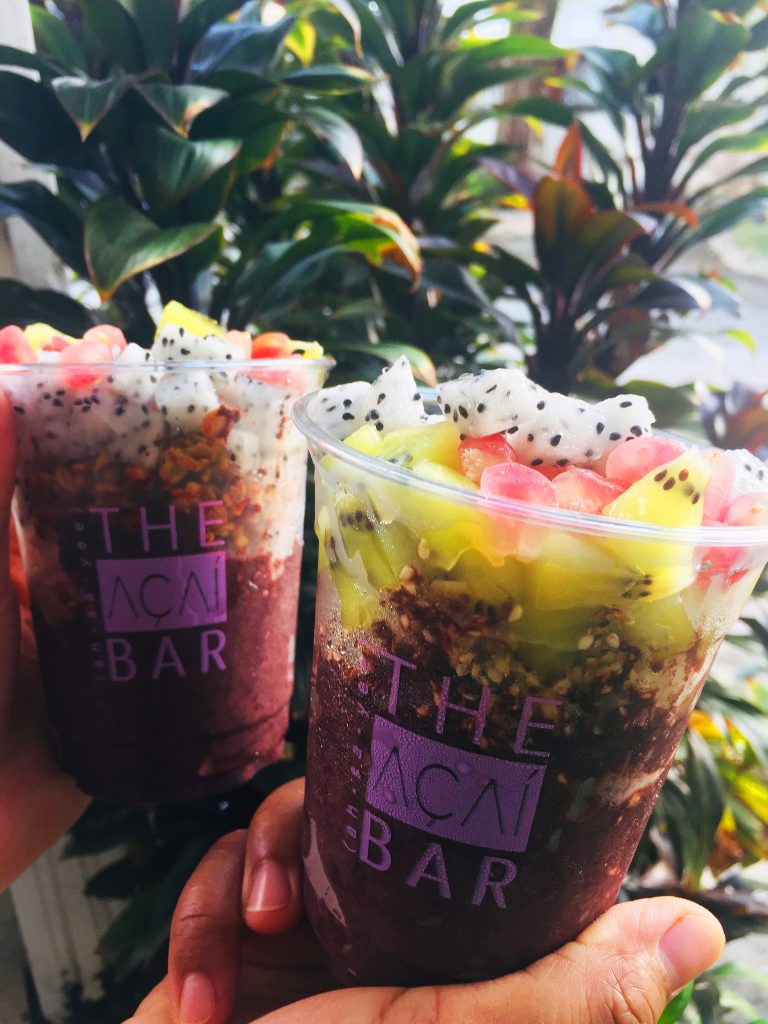 The acai berry might have had its beginnings on the shelves of traditional Chinese medicine shops, but its current superfood status has the humble berry (which is packed full of antioxidants and anti-inflammatory compounds) rising up the ranks of Instagram health food fame, touting health benefits that include boosting energy, reducing cholesterol, improving your immune system, and more.
And now, thanks to two childhood friends who started the Acai Bar simply because they couldn't find any acai bowls to satisfy their cravings post-workout, you can now have your organic acai (and eat it too!).
Using actual organic acai fruit pulp from Brazil, the Acai Bar uses acai as a base for their bowls but adds on fun toppings to make it more like a dessert. Have it super healthy and top it off with their homemade granola, glazed seeds and locally sourced fruits, or add extra chocolate or cookie butter toppings instead. Expect to hear good news about The Acai Bar opening a store sometime this year, but for now, you can place orders through their social media platforms.
IG: @theacaibar.bn
FB: The Acai Bar
Tel: 673-8920091 (For Whatsapp purposes only)
This article first appeared in the January-March 2019 "Art of Borneo" issue of Borneo Insider's Guide magazine.