A Culinary Journey to Remember with Chef Martin Yan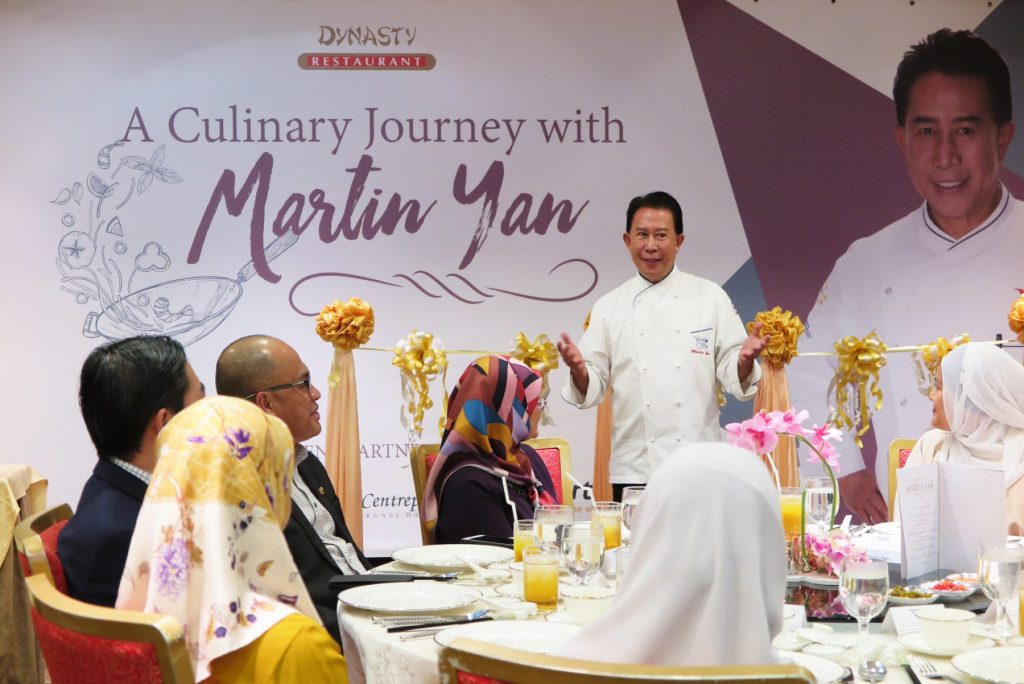 From March 31 until April 14, Dynasty Restaurant will be the mast heading a golden opportunity for foodies in Brunei–particularly those who are fans of renowned celebrity chef Martin Yan. A certified Master Chef, highly respected food consultant, professional instructor, star of 3000 cooking shows, chef extraordinaire, restaurateur and promoter of Chinese cuisine with a thriving career as a well-loved TV Show host spanning over four decades, Martin Yan is an onscreen presence that most Asian families are familiar with. The opening ceremony for "A Culinary Journey with Martin Yan" was held on March 30 at Dynasty Restaurant and saw esteemed guests such as the Board of Directors of Royal Brunei Catering, event sponsors; Baiduri Bank and Dart Logistics, members of the press and invited guests.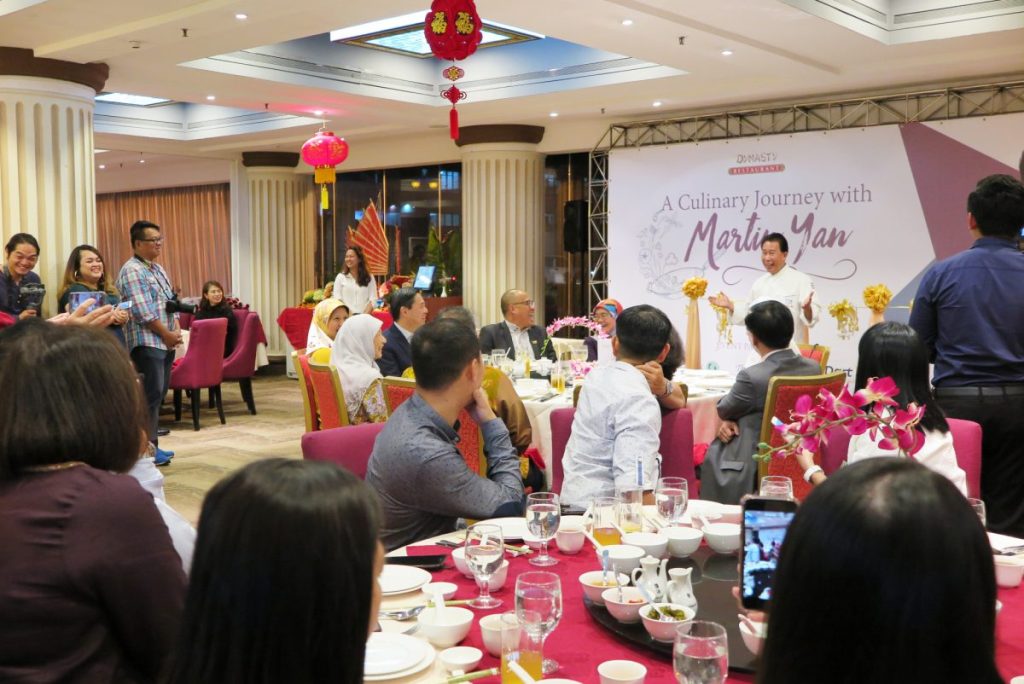 The Guest of Honour, Yang Berhormat Dato Seri Setia Haji Erywan bin Pehin Datu Pekerma Jaya Haji Mohd Yusof, Minister of Foreign Affairs II, was accompanied by special guests; Yang Berhormat Dato Seri Setia Dr. Awang Haji Mohd Amin Liew Bin Abdullah (Minister at the Prime Minister's Office), Dr. Haji Abdul Manaf bin Haji Metussin (Deputy Minister of Finance and Economy & Chairman of the Board of Directors for Royal Brunei Catering) and Her Excellency Ms Yu Hong (Ambassador of the People's Republic of China to Brunei Darussalam).
In his opening speech, General Manager of Royal Brunei Catering, Haji Jeff Hadiman bin Dato Paduka Haji Danial alluded to Chinese cuisine's constant evolution over the years despite its deep roots in traditional cuisine. But as the country's gastronomic scene continue to flourish, thanks to consistent innovation and growth, "what better way to celebrate Chinese cuisine [than] with renowned Celebrity Chef Martin Yan, flown in all the way from San Francisco to celebrate, nurture and honor chefs and other cooks making food culture more delicious, diverse and sustainable for everyone".
During the night of the opening ceremony, all invited guests were treated to a glorious seven-course dinner expertly curated by Martin Yan. Among the well-known and loved delicacies were dishes such as Roasted Open-face Pei Pa Duck, Hot & Sour Sichuan Soup with Blue Ocean Seafood and Steamed Atlantic Cod Fish with Chef's Special "Teo Chew" Dressing– all meticulously prepared and seasoned to mouthwatering perfection to the delight of every single diner in attendance.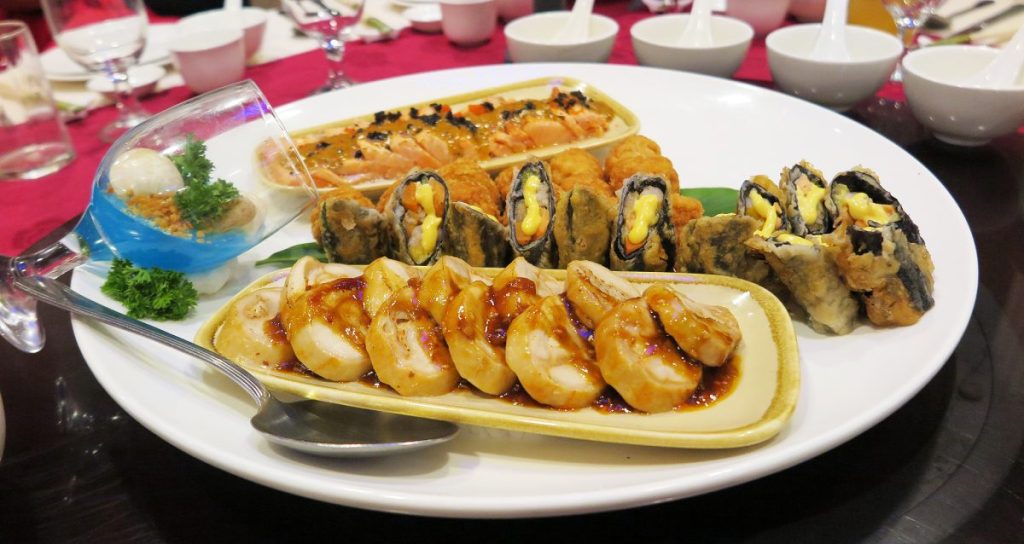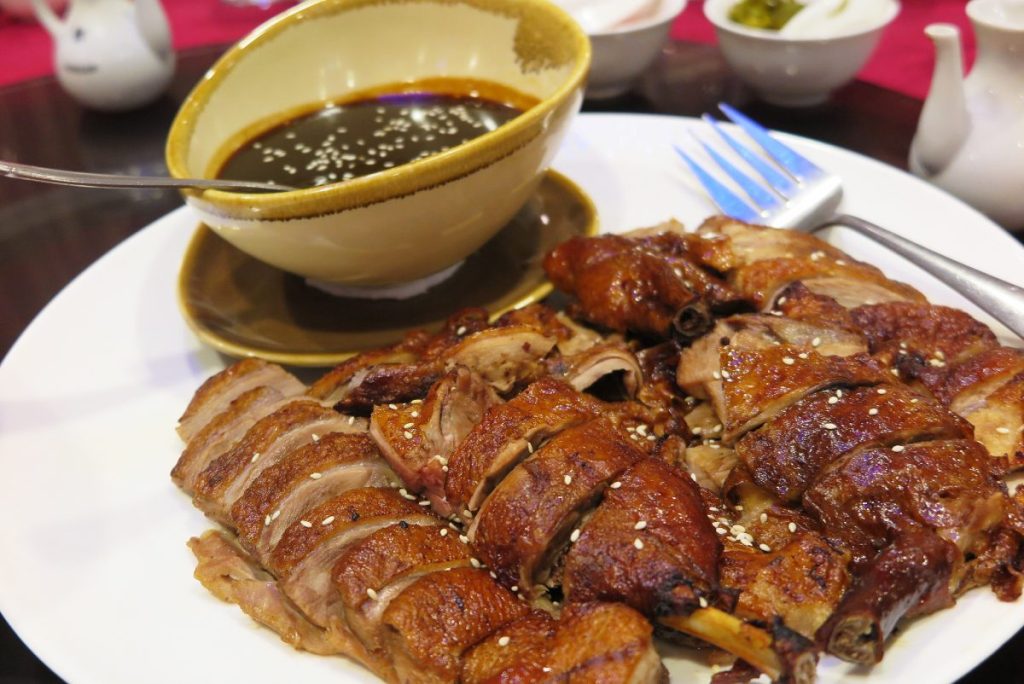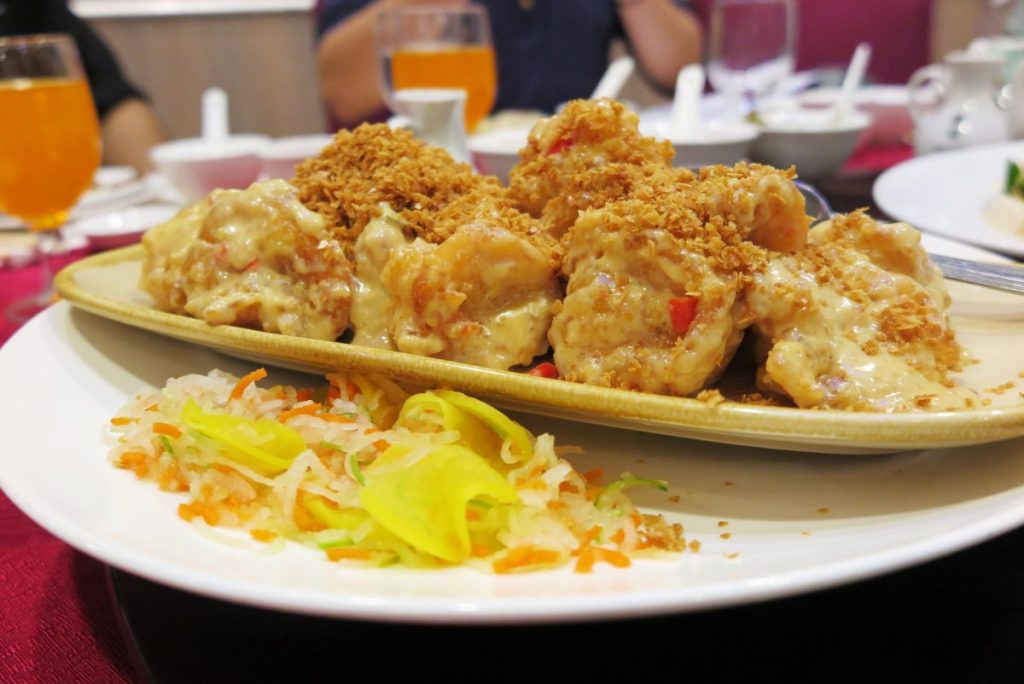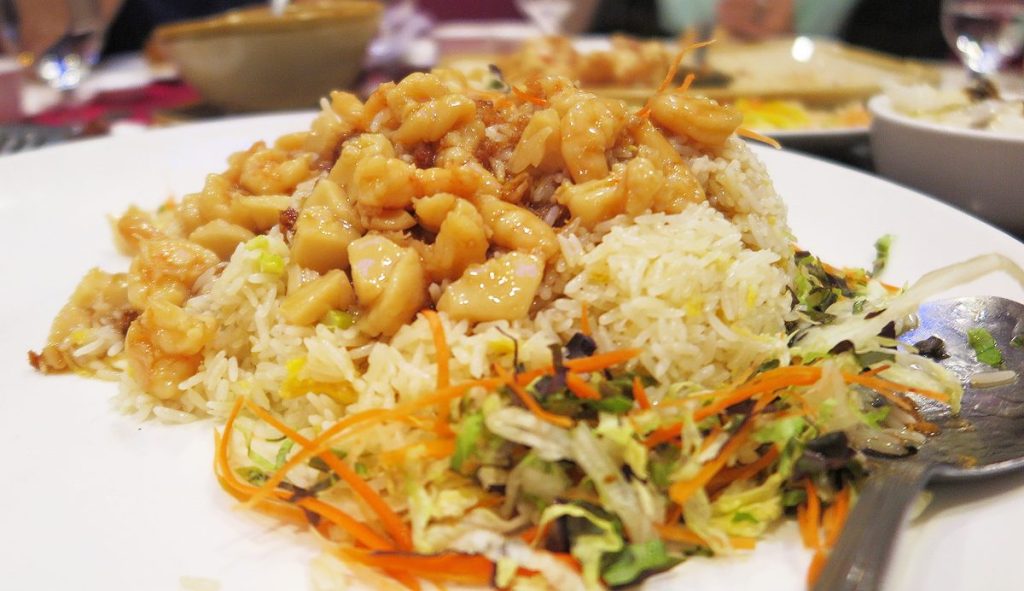 As part of "A Culinary Journey with Martin Yan", on March 29 a banquet dinner promising a chance to get up close and personal with the man himself over a specially prepared six course meal was organized at the Goldstone Ballroom of Centrepoint Hotel. While tickets to the banquet were sold out within weeks, fans of Yan will still get a chance to try out some authentic Martin Yan certified Chinese cuisine at the Dynasty Restaurant from March 31 until April 14. Prepared with close guidance and training by Yan himself, a special multi-course lunch and dinner menu created exclusively for the event by Dynasty Restaurant will be served with set courses beginning from $33 to $48 per person.
With the support of Baiduri Bank Berhad, the "Culinary Journey with Martin Yan" promotion includes fantastic giveaways such as return air tickets to Hong Kong for two (inclusive of accommodation and two entrance tickets to Hong Kong Disneyland), return air tickets to Taipei for two (inclusive of accommodation) and a return air ticket to Shanghai for one.
RBC Dining Privilege Cardholders are entitled to a 10% discount and Baiduri Bank Cardholders are entitled to enjoy a 15% discount with Baiduri Visa Infinite Card, Baiduri Presitge Visa Infinite Card and Baiduri Mastercard World Debit card and 12% off with all other Baiduri Credit & Debit cards during the promotion period.
For bookings and reservations, contact Dynasty Restaurant at +673 243 0185/6 and follow Dynasty Restaurant on Facebook and Instagram for the latest updates and promotions.