"Yan can cook, so can you!"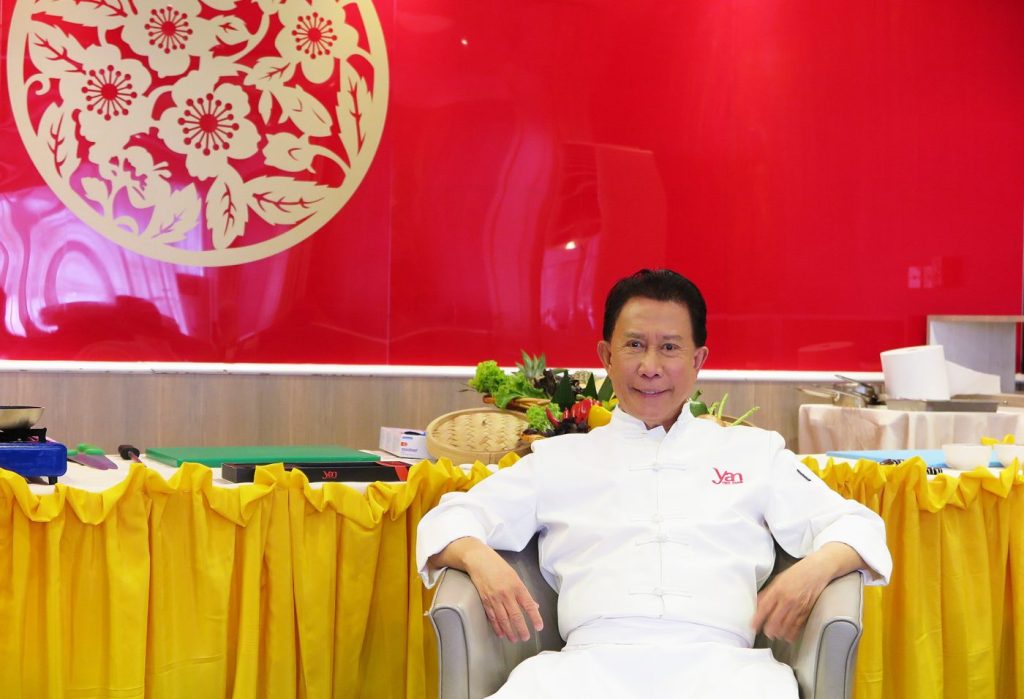 For someone as renowned as Martin Yan, celebrity chef to the stars and foodie host of "Martin Yan—Quick & Easy", "Martin Yan's Hidden China" and "Martin Yan's Asian Favourites", one would be surprised to learn that the most important lesson that he's learned in his lifelong career of being an incredibly successful chef is simply "to be nice to everyone". And it doesn't take long being around him to realize that he means just that. Charismatic, dynamic and always entertaining, Martin Yan knows his way around a crowd.
A well-loved culinary presence in most Asian families' homes where a spot of television serves as some inspiration before dinner time, he travels 250 days of the year, only settling down for weeks at a time to handle the business of running his 12 restaurants before jet-setting off again to do what he loves and knows best. Sitting down with starstruck members of the media during an intimate press conference at Dynasty Restaurant, he regaled his audience with tales of his culinary upbringing in Guangzhou, helping out in his father's restaurant and falling in love with the smells and sounds of the kitchen from a young age.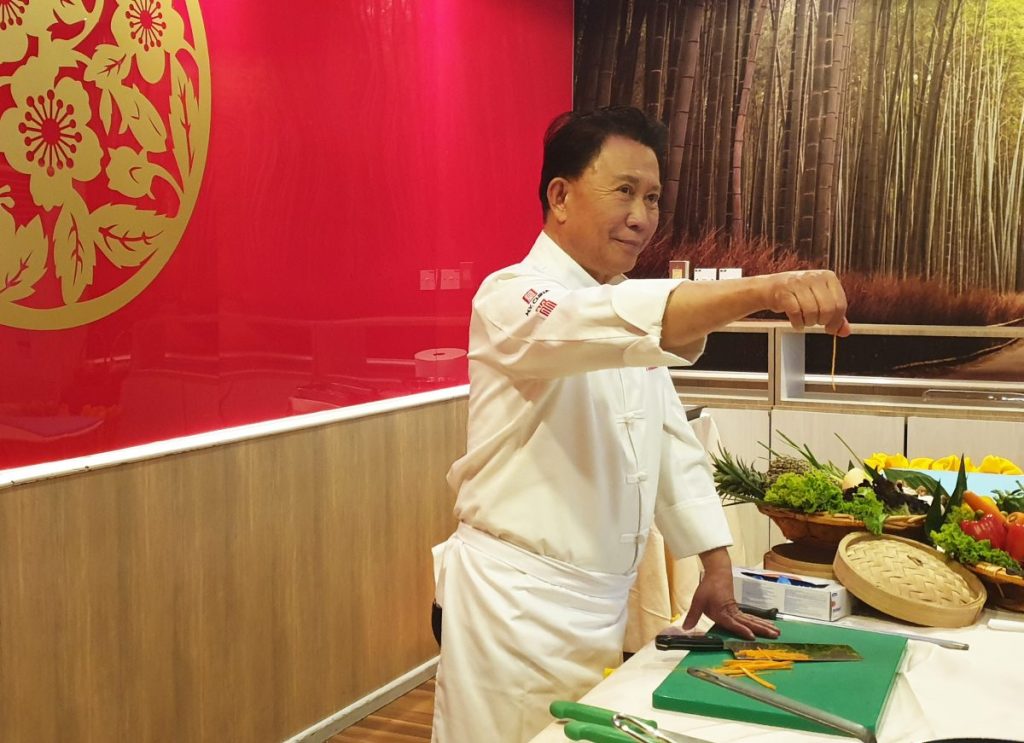 Want a chance to get up close and personal with Martin Yan and see for yourself what the chef has got boiling in his ever-bubbling pot of herbs? He will be hosting an Exclusive Culinary Journey dinner on Friday, 29th of March at the Goldstone Ballroom of Centrepoint Hotel. The banquet dinner, which sold tickets at $65 per head for a six course meal, will see the chef heavily interacting with guests while taking them on a gastronomic joyride with Chinese dishes known to enthrall the taste buds. While tickets to the banquet dinner have been sold out, fret not! Dynasty Restaurant will also be hosting a sensational lunch and dinner experience serving dishes specially certified by Martin Yan himself from March 31 until April 14 with seats starting at $33 for four-course lunch meals to $48 for seven-course dinners. Not only are RBC Dining Privilege Cardholders entitled for a 10% discount, diners also stand a chance to win amazing prizes and spot Martin Yan in person (if you're lucky!) during the promotion.
Speaking of amazing prizes, this round of Dine & Win by Royal Brunei Catering aims to please by treating the winning dinners to TWO return air tickets to Hong Kong and a one day pass to Disneyland Hongkong for TWO, inclusive of accommodation. Score!
*Baiduri Bank Cardholders are entitled to enjoy a 15% discount with Baiduri Visa Infinite Card, Baiduri Prestige Visa Infinite Card and Baiduri Mastercard World Debit Card, and 12% off with all other Baiduri Credit & Debit Cards.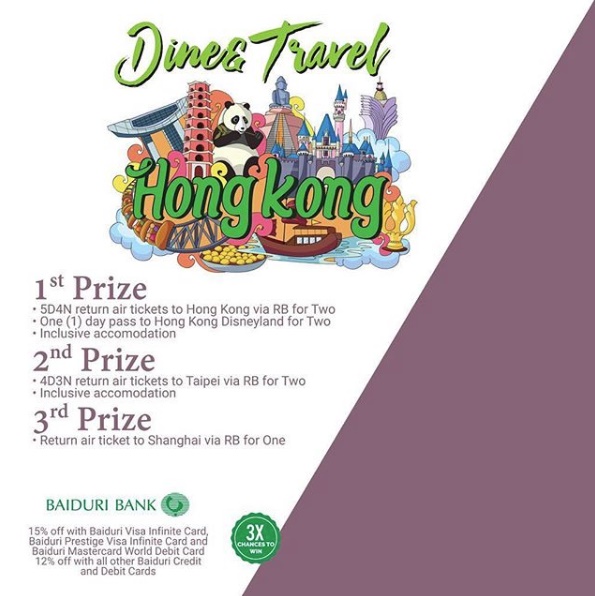 Such fun! When we asked Martin Yan what it is that fuels him the most when it comes to his successful career spanning over four decades and how is it that he shows little to no signs of stopping, the culinary expert told us, "When you love what you do, you never have to feel like you're working. Enjoy what you do and enjoy life while you're at it". Words of wisdom to live by, indeed- both in life and in the kitchen!
For bookings and reservations, please contact Dynasty Restaurant at +673 243 0185/6 and follow Dynasty Restaurant on Facebook and Instagram for the latest updates and promotions.