Dine & Win Mamak Street Food 2018 Prize Presentation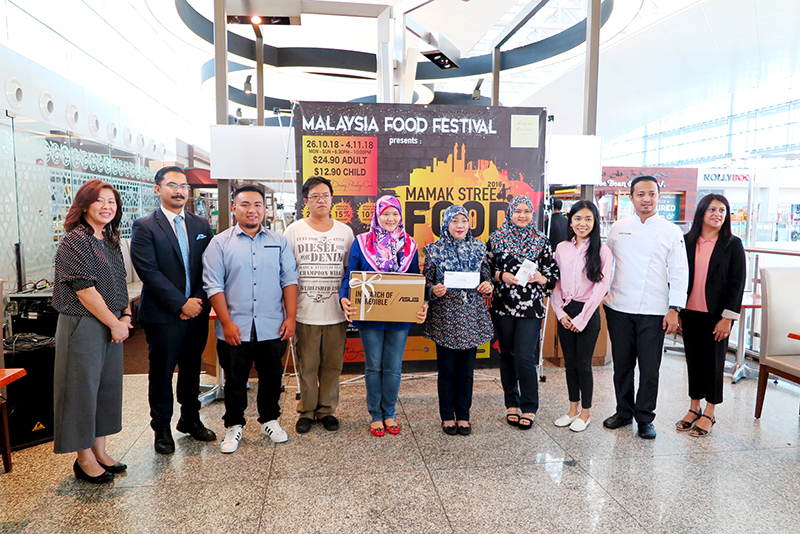 Three sets of hands digging into murtabak dough confirmed the winners of the Dine & Win Mamak Street Food 2018 promotion, at a prize presentation ceremony held at the Anjung Saujana Restaurant at the Brunei International Airport last Friday, 9 November 2018.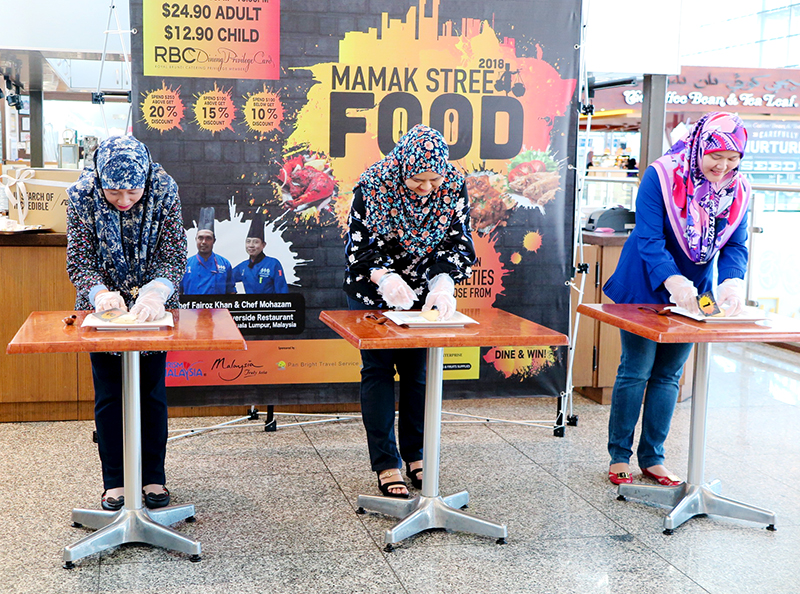 The Mamak Street Food promotion is a buffet feast of Malaysian street food that was held from 26 October to 4 November at Anjung Saujana, and three lucky diners had been chosen as contenders of the Dine & Win Mamak Street Food promotion.
At a prize presentation ceremony attended by Hj Jeff Hadiman bin Dato Paduka Hj Danial, Acting General Maanger of Royal Brunei Catering and RBC staff and management, the winners were decided with a bit of fun – digging into their own balls of murtabak dough, the three ladies each pulled out a number that decided their prizes.
Representatives of C-Tech Sdn Bhd, Yap Kee Vegetables and Fruit Supplies, and Lee San Enterprise were present to hand out the prizes to the lucky winners.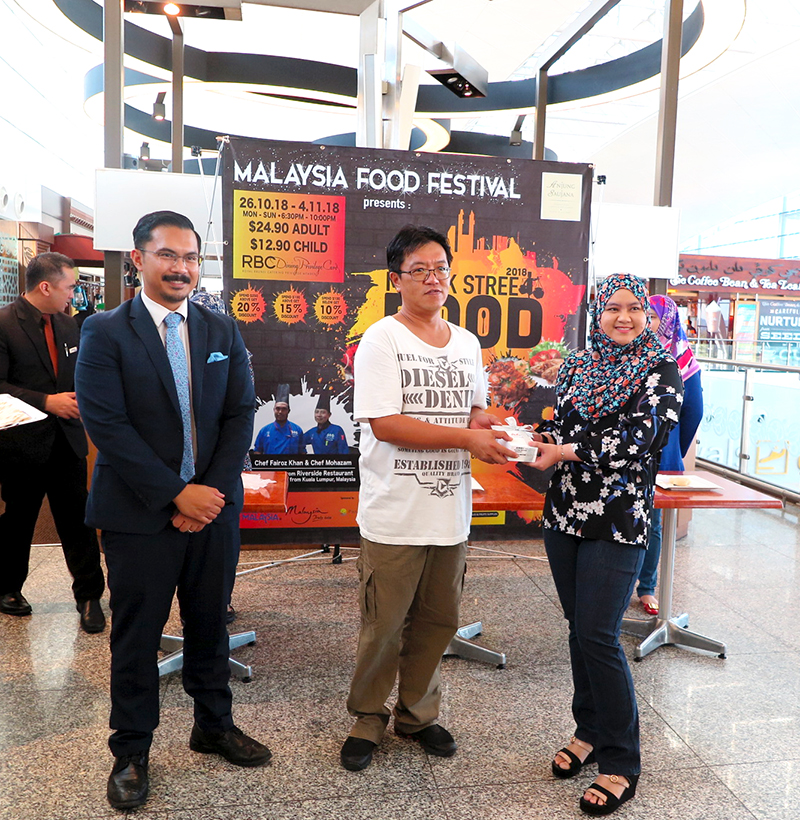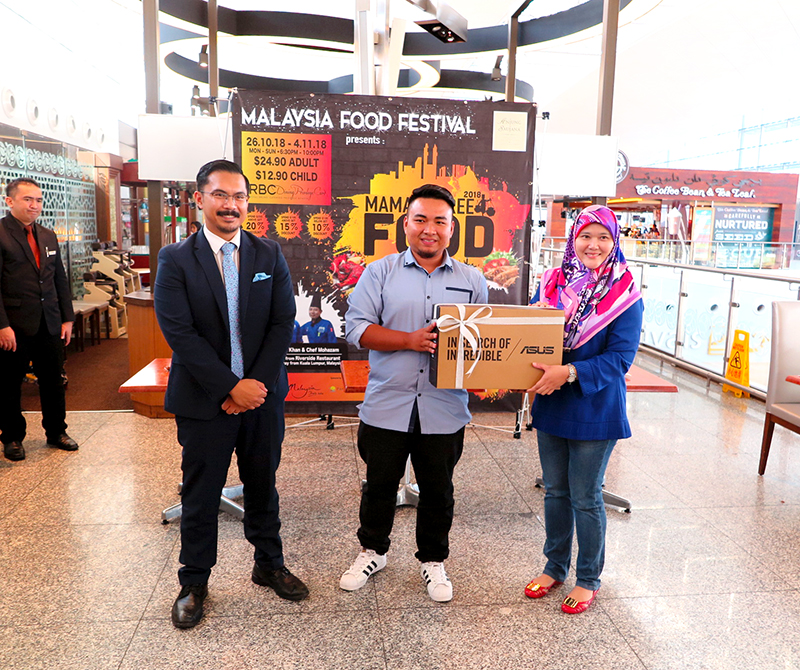 Surianti Hj Sibiah was the lucky winner who won the grand prize of a brand new ASUS Laptop sponsored by C-Tech Sdn Bhd; Nurul'azrenah Hj Abu Bakar claimed the second spot winning two return air tickets to Penang sponsored by Yap Kee Vegetables and Fruit Supplies, while Dk Ruslina Pg Taib took the third spot and brought home the latest Samsung Galaxy J6 model sponsored by Lee San Enterprise.
Follow Royal Brunei Catering on Instagram for daily updates and promotions.