Music & Magic at Jerudong Park's Enchanted Night Vol II
It was a night of magic and music under the stars at Jerudong Park's Enchanted Night Vol II last Saturday, 13 October 2018.
A follow up from the success of the first volume back in 2016, this year's Enchanted Night came as a part of Brunei's famed theme park's "October Spectacular". The night featured stage magic, parlous magic, close-up magic and street magic by six magicians along with musical and dance performances.
With lit up seats scattering the green field of the colonnade, the audience was ready for a Saturday night filled with magic. The NQB Dancers (Bruhooders) warmed up the crowd with a street dance performance, before stage magic by Akmal Jamil of Magication Studio followed by stand-up magic by Akbaruddin Mohamad Suhail had the audience enraptured.
Vocalist Zuden Karem went up to the stage next for a fantastic musical performance that reminded the audience how he became a finalist at RTB Akulah Juara, and the magic continued again with Musa Magic and his sleight of hand tricks.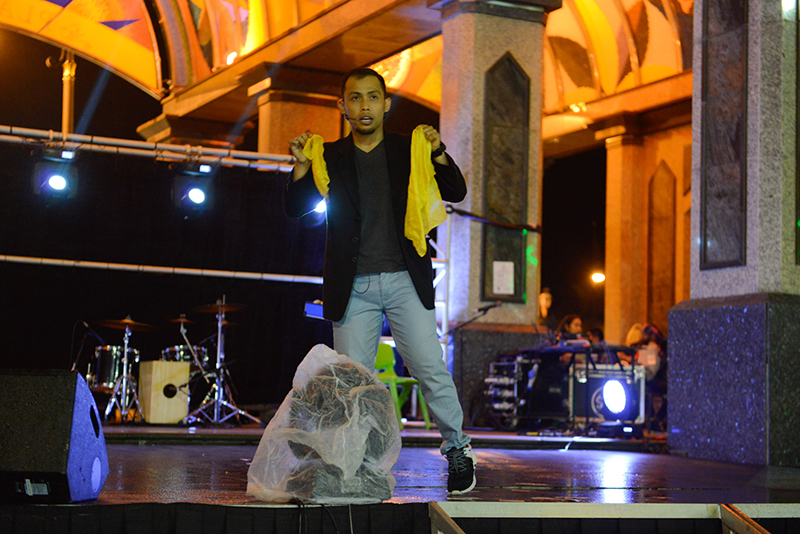 As a first-timer on the JP stage, Musa Magic described his performance as, "Nerve wracking. Nervous not because of the trick, but more about presentation." But he also feels that a platform like Jerudong Park is a great way to introduce the public to our local magicians. "Normally they see (magicians) on TV, but now they can watch local magicians (that are) as talented as international ones."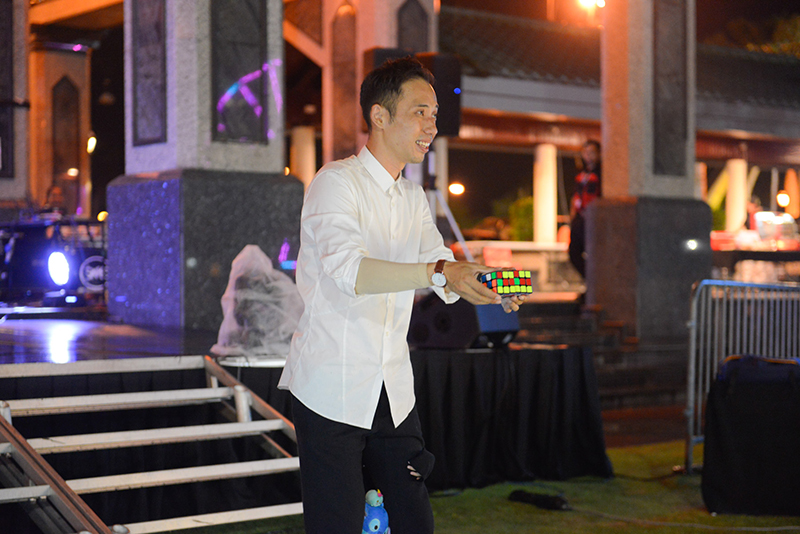 Acoustic singer Ghause Tamimi took to the stage next with a set of original tracks, followed by magicians Hasbollah Hardini with a mind-trick performance and Tse Tow Joon Yeen, the Merlin Award Winner for Best Close-up Magic in 2010.
Last to the stage was Azmy Marzuki of Eye Mistake BN, performing magic at the JP Colonnade for the second time. Of the venue, he said, "I consider Jerudong Park as the main platform for magic, it feels like home."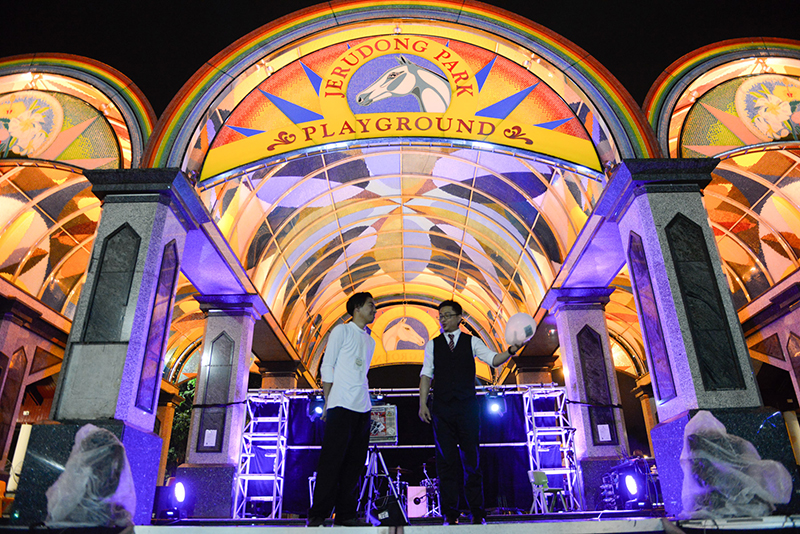 Jerudong Park is currently offering a special promotional rate until 28 October 2018, with only BND12 per adult and BND6 per child (3-11 years of age) for residents, and BND15 per adult and BND8 per child for non-residents. The ticket includes all rides, waterpark and Phase 2 ride.
For the whole month of October, the BND5 entrance ticket entitles the public to enjoy the GoPo Train, JP Town, Musical Fountain, Mini Golf, Kids Adventure Indoor Playground and one mystery ride. The mystery ride is revealed every Thursday on Jerudong Park's social media platforms.
For more information, visit their website here, or get regular updates by following them on Instagram.