TMBT Ultra-Trail® Marathon – are YOU up for the Challenge?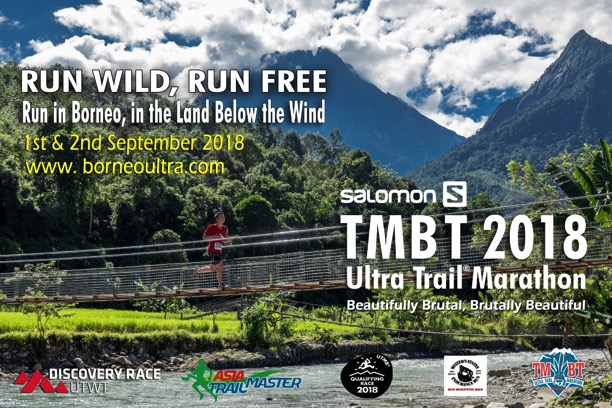 Whether you are an experienced trail runner, a casual runner looking for new inspiration or perhaps just a person who enjoys the outdoors and is looking for new means of challenging yourself, you may want to check out trail running.
As the convenience of modern life makes it far too easy to slip into an inactive lifestyle, it is encouraging to see an increasing number of people representing all ages and walks of life taking up the physical and mental challenges of trail running. Malaysia's original Ultra-Trail® Marathon, the TMBT, has grown steadily since its inception in 2011. From a couple of hundred runners in the first year, the number of participants is now approaching 2000.
In an international field with close to 40 nationalities represented in the 2017 event, Brunei had by far the largest foreign representation with close to every 10th participant being Bruneian.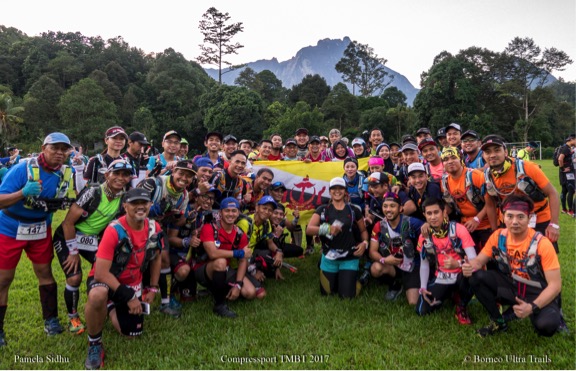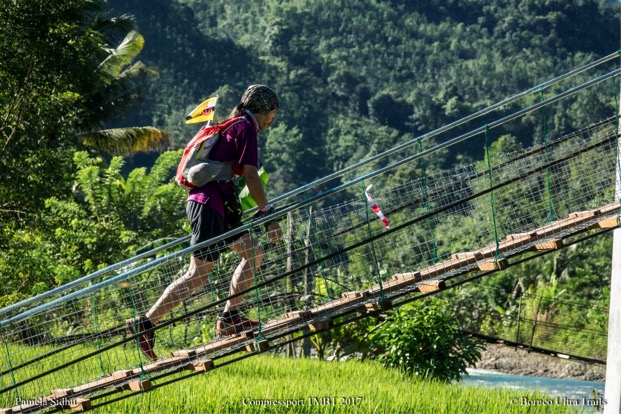 The TMBT takes participants into a part of wild and untamed North Borneo that not many get to experience. The courses, set around the base of iconic Mt. Kinabalu, which at 4,100 m is one of Southeast Asia's highest peaks and a world heritage site, will take you through stunning natural and cultural landscapes. You will negotiate deep valleys with dense jungle, cross streams and rivers on hanging or bamboo bridges, and climb steep ridges clad in pineapple fields with sweeping views over the surrounding jungle and to the steep rock faces of Mt. Kinabalu.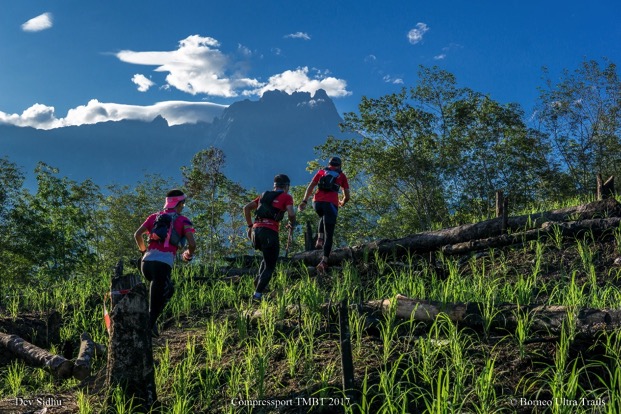 The TMBT follows some of the old trading routes from the interior towards the coastline of Sabah from the time before cars and roads. These are still being used as shortcuts between remote villages and for access to farmlands and hunting. There is a rich cultural history associated with the area, and You may be greeted by the sound of traditional gongs as you pass through remote, native villages, or be awed by old ladies with bamboo baskets collecting their produce high up on the steep ridges.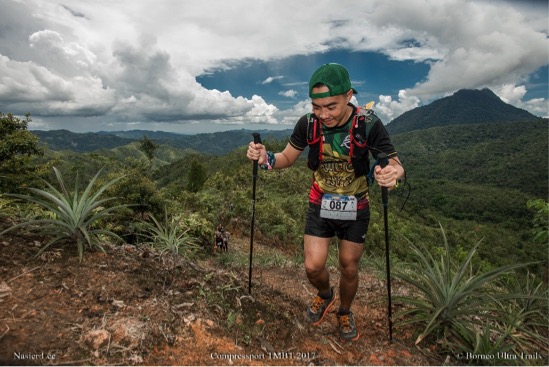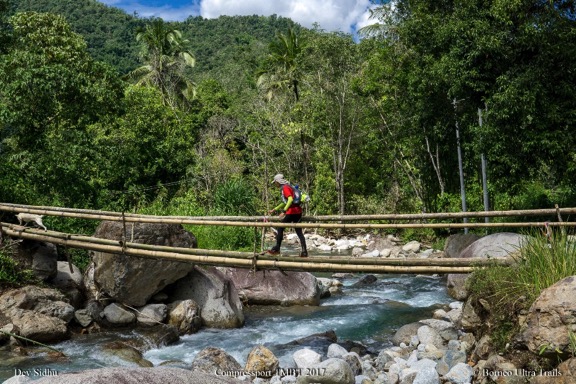 The courses have a reputation of being both physically and mentally challenging due to steep terrain, technical trail sections and the weather, which is usually hot in the first part of the day with a good chance of tropical downpours leading to muddy trails in the afternoon. The acronym "TMBT" stands for "The Most Beautiful Thing", but former participants have fondly renamed the race "The Most Brutal Thing".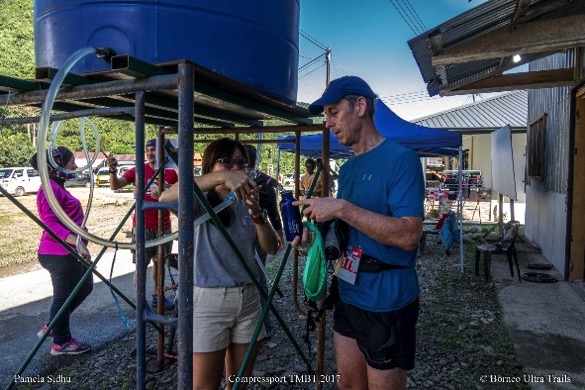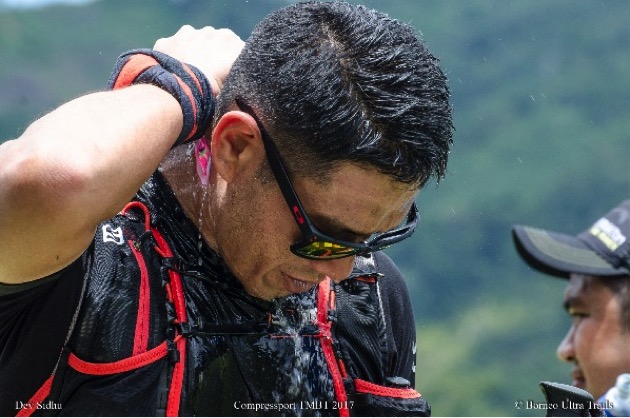 Despite the reputation and the challenging courses, the TMBT has been designed to be open to everyone. No less than 5 courses with distances ranging from 7.5km to 102km allows participants of all levels from beginners to the professionals a chance to participate and to choose a course that suits the individual abilities. Aid stations at every approximately 10km provide water as well as fruits/snacks and food for the longer distances. Doctors and ambulances are on hand for any required medical assistance.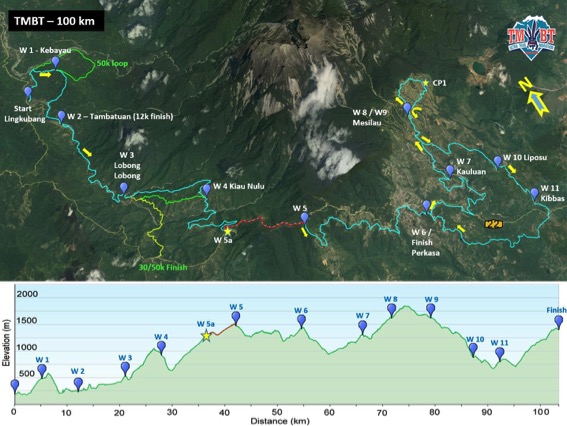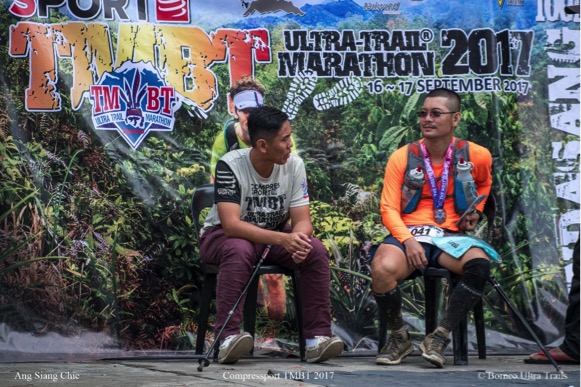 The TMBT is a highly international race and for 2018 it is part of the Ultra-Trail® World Tour Discovery Race Series. For those seeking access to large international races, the TMBT is a qualifying race under the International Trail Running Association, as well as a qualifying race for both the Ultra-Trail® du Mont Blanc (UTMB) in France and the Western States 100 mile Endurance Run in California.
The 2018 race is over the weekend of 1st and 2nd September, with "normal" registrations closing on first of July.
---
For more information and registration, please visit their website here.
More photos can be viewed here and a video can be found here.