Bruneian Eco-Friendly Fashion Brand Practices Zero Waste While Still Looking Fly
In a Bornean locale blessed with natural greenery as far as the eye can see, two young women are paving the road (and our closets) to a more sustainable future. We're talking about UPSYKL–Brunei's first ever recycled clothing line made purely from an inventory of donated clothes.
Interviewing Nabilah Jeffery and Nina Saiful, the brains behind UPSYKL (pronounced "upcycle"), it becomes quickly apparent that their passions lie in the need to create a fresh start on the Bruneian fashion horizon, one that will chip away at the tremendous waste of the global fashion industry, which comes only second to the oil industry in terms of pollution. "What we aim to do is to avoid creating more waste by closing the loop between consumer and producer and making it more straightforward," says Nabilah, a master's degree holder in International Business.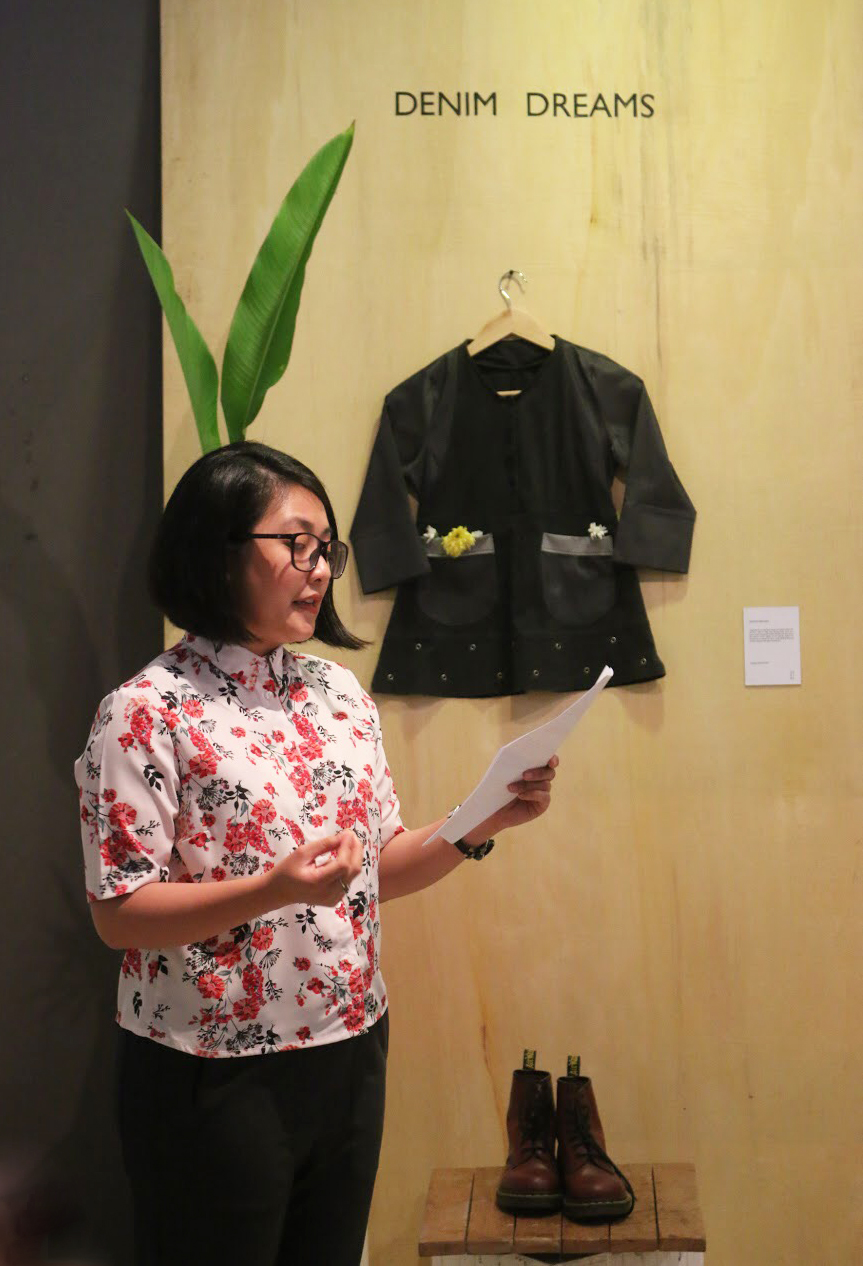 From a year-long stint in China where she often visited provinces with thriving textile and garment industries, the mass-contaminating of fresh water sources using harmful chemicals and dyes during the dyeing process was hard to unsee. Aware that fast fashion is not exactly known for its tenacious environmental ethics nor its eco-friendliness, UPSYKL was born rearing to undo the damage of its stylish predecessors.
By utilizing donations of secondhand clothes and materials by owners keen on giving their old garb new life or from those who simply want to declutter their wardrobes, UPSYKL liberates discarded garments from a life of decomposing in landfills and releasing harmful methane gases into the ozone layer.
However, practicality isn't their only priority. Nina, who handles the marketing, social building and branding aspect of the business, ensures that they run a tight ship in terms of their brand's soon-to-be-signature aesthetic. With a clothing line awash with structured ruffles paired with preppy collars and minimalistic embellishments adorning silky, loose silhouettes, it's clear that these mission-driven girls don't let their serious ambitions get in the way of churning out clothes which ooze a certain fresh, fun yet preppy chicness.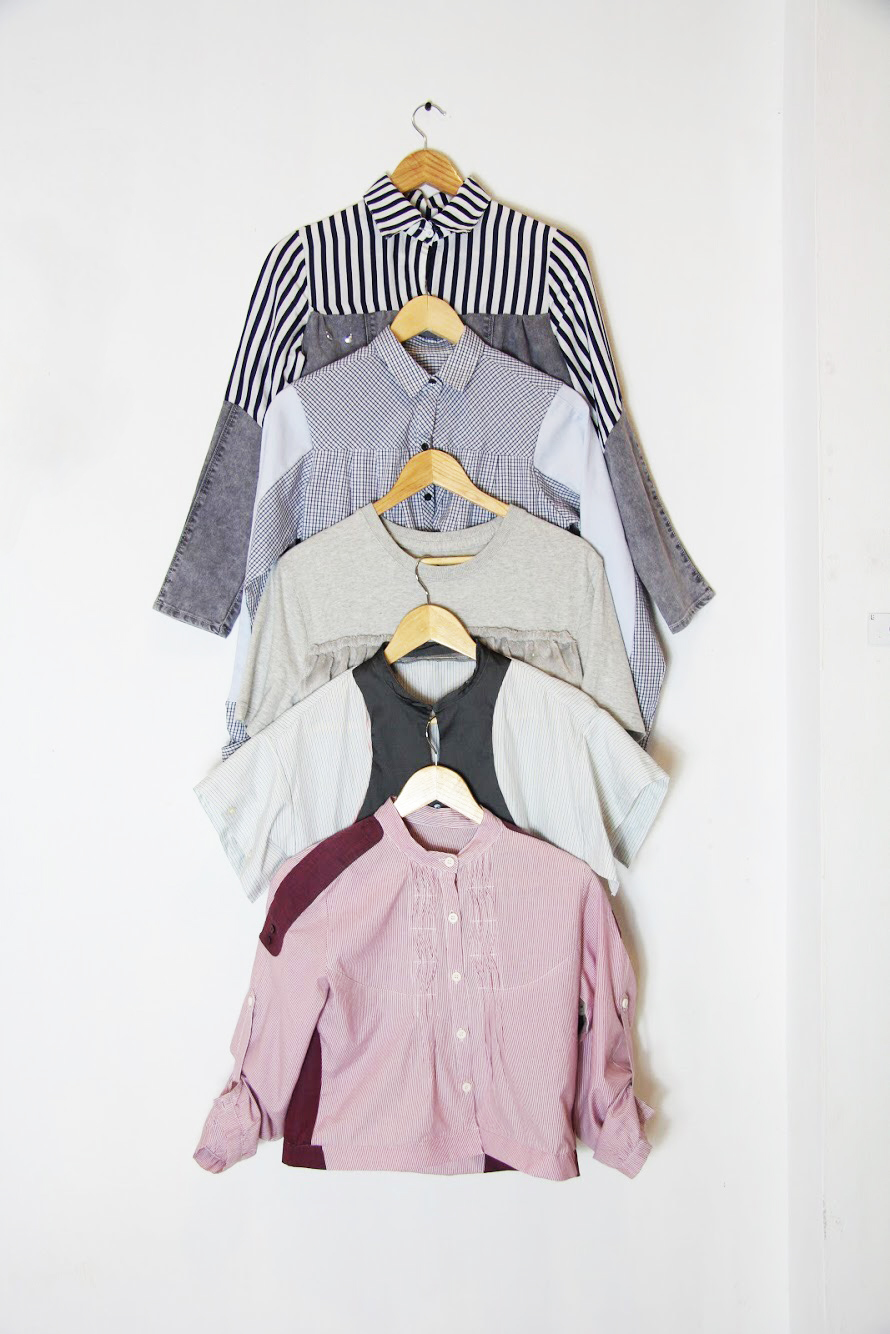 While their unique inventory mostly stems from an unconventional mix of men's button-up shirts and traditional Malay costumes, Humaira Zakaria, resident designer of the UPSYKL team as well as one of their in-house consultants, works her magic alongside the duo and puts her own unique spin on them. Chief of her own fashion brand HZNO, a finalist for the AirAsia Runway Ready Designer Search 2017 and a successful fashion school graduate, her knowledge and experience comes useful for the girls as she is well aware of the petty technicalities that come with making pretty clothes.
"I know how difficult it is to sew a garment, how hard it is to make a pocket, a zipper or even just a button. A lot of people throw away their clothes without knowing how much work is put into it which is why I'm so interested in supporting UPSYKL's cause and helping Nina and Nabilah realize their vision," she says, adding that it is her appreciation of the process which fuels her desire to give these clothes a second life.
During the debut launching of their very first collection at The Creative Space Art Gallery in March, the exhibition-style launch and sale titled "Pop-Recovered" successfully sold 70% of its collection on the day itself. Each unique piece was displayed with charming placards bearing the origins of each piece, complete with names and inspiring storylines telling potential buyers "stories of what their lives were before or what their lives in the future can be", described Nina.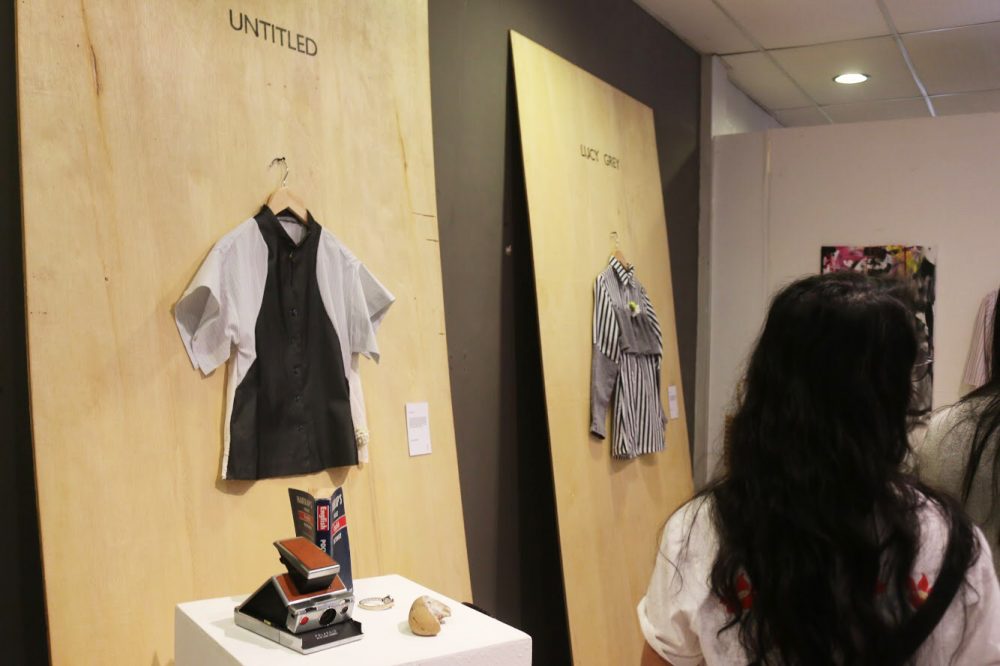 In the long run, UPSYKL, which since its early days has already impressively garnered international attention from big organizations such as the United Nations Global Compact and ASEAN Plus Three, also has plans to help develop the Bruneian community in their own small way. Speaking of her previous internship with the Textile and Fashion Federation in Singapore, "I admired the way they were able to work closely with the tourism board and come up with ways for the community to benefit from it. I feel that if we were to adopt that mindset into UPSYKL, we could also possibly turn our brand into a form of eco-tourism in the future".
For beginners who are interested in upcycling their own wardrobes but are clueless as to where to begin, the UPSYKL team welcomes anyone to approach them for a consultation session. For those interested in donating their old clothes (we were told that any form of fabric is welcome, from curtains to old car seat leather and even seatbelts! That's some dedication right there, if you ask us!) or learning more about UPSYKL's mission and vision, you can contact them at +6738869946 or upsykl@gmail.com.
And definitely don't forget to follow them on their highly curated Instagram @Upsyklbn for some serious feed envy.