Starbucks Brings In Fizzy and Foamy Elements With New Line of Drinks

With summer vibes heavy in the air, Starbucks has released two new series of cold beverages guaranteed to refresh you to the core and keep your spirits at an all-time high. If you're one for an effervescent kick, then the Starbucks Fizzio™ beverages are the way to go as the fruity soda poured over a layer of sweet mocha sauce gives a boost to the senses in two different flavours.
The Cocoa Mango Starbucks Fizzio™ promises a taste of the tropics with a delectable infusion of soda, passionfruit and mango juice over an underlying layer of sweet mocha sauce for an added caffeine kick. But for those who love a berry twist to their drinks, the Cocoa Berry Currants Starbucks Fizzio™ is an indulgence of tangy raspberry and blackcurrant juice mixed with soda and also poured over sweet mocha sauce for added delight.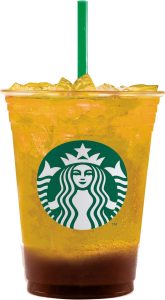 Keeping in theme with their signature rich, steamed foam, the Starbucks® Cold Foam Iced Espresso boasts a topping with a "meringue-like" consistency made from non-fat milk for a guilt free pleasure with your everyday cold coffee. Whether you prefer it original or with a hint of vanilla or hazelnut, each drink impresses with its full-bodied richness and intense coffee notes.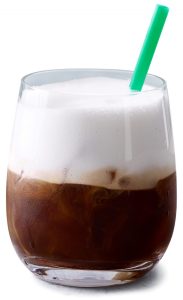 While all drinks are available at all Starbucks stores from BND5.80 onwards, every Friday until 29 June 2018 customers can be on the receiving end of a tall-sized Cocoa Mango Starbucks Fizzio™ or Cocoa Berry Currants Starbucks Fizzio™ for only BND4, with an upsize available for BND1. The promotion is valid at all Starbucks stores including Jalan Tutong, Kuala Belait, Mabohai Shopping Mall and Beribi Drive-Thru and is not valid with any other promotions or discounts.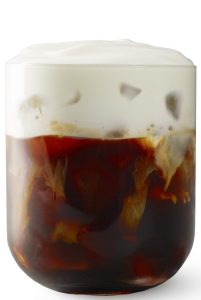 For more updates on any upcoming drinks or promotions, follow Starbucks Brunei on their Instagram and Facebook!