Miri Artisan Market: Summer Market Edition
by Irene Chan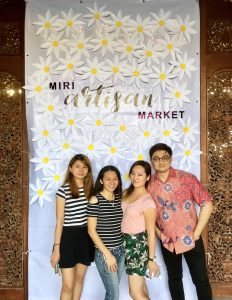 Formed in February 2018, Miri Artisan Market was received with an unanticipated level of enthusiasm by the Miri people and has been rapidly gaining momentum in a mere handful of months.
Held every 2-3 months, the market started with the aim of providing a nurturing platform in Miri for artists and crafters to thrive, and has even begun to welcome performers and musicians into their community.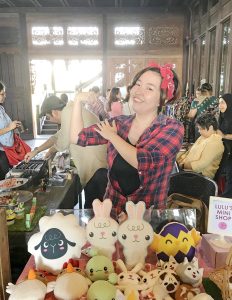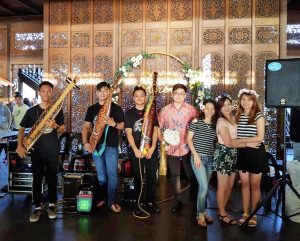 The timing was fortuitous for the organisers – there were already many dedicated creatives and makers in the city, and the event provided an unprecedented opportunity for them to come forth to sell their artwork and meet other like-minded people.
Miri Artisan Market truly took off in this fertile environment, and it has resulted in a community that continues to work together and inspire each other.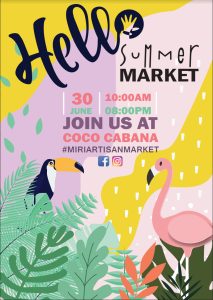 The third instalment of Miri Artisan Market will be held at Coco Cabana from 10am to 8pm on 30 June, this time with a whopping 70 vendors participating, as well as various music performances for entertainment.
Connect with them online and get updates on Facebook and Instagram.