In Theaters in July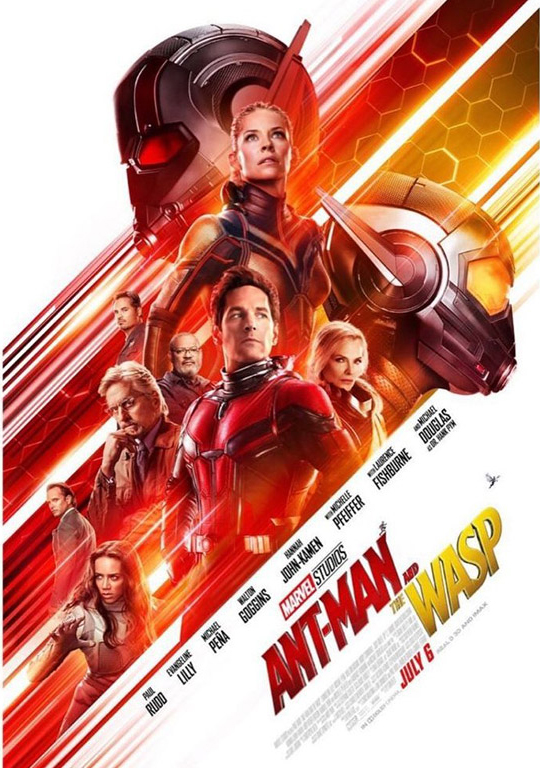 Ant-Man and The Wasp (July 5)
Directed by Peyton Reed
Starring Paul Rudd, Evangeline Lilly, Michael Peña and Michelle Pfeiffer
Struggling to keep up with his responsibilities as a father at home and a Super Hero to the citizens, Scott Lang (Rudd) is faced with an urgent mission from Hope van Dyne (Lilly) and Dr. Hank Pym (Douglas), calling him to once again don his suit for combat. Except this time, Hope will take up post as The Wasp and together they must fight side-by-side in a race to uncover important secrets from their past before it comes back to bite them where it hurts the most.
---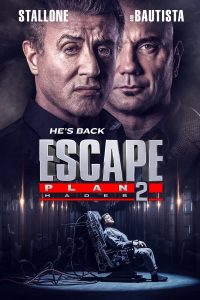 Escape Plan 2: Hades (12 July)
Directed by Steven C. Miller
Starring Sylvester Stallone, Jaime King, Curtis Jackson, Huang Xiaoming and Jesse Metcalfe
Ray Breslin (Stallone) is back in "Escape Plan 2: Hades" leading his own crew of trained security specialists who are experts in the art of sealing in and breaking out of prisons. When his best man Shu (Huang) is taken prisoner along with his tech genius of a cousin, Yusheng, it is up to Breslin once again to break them out of the most elaborate prison that either of them have ever come across in their jail-breaking careers.
Highly computerized and purely digital, "Hades" is ruled with an iron fist by a sadistic warden who insists on going by the title of "The Zookeeper" as he plays the inmates to gain information worth millions of dollars. With help from an old friend (Bautista) and his crew, Breslin does what he does best by working from the "inside out".
---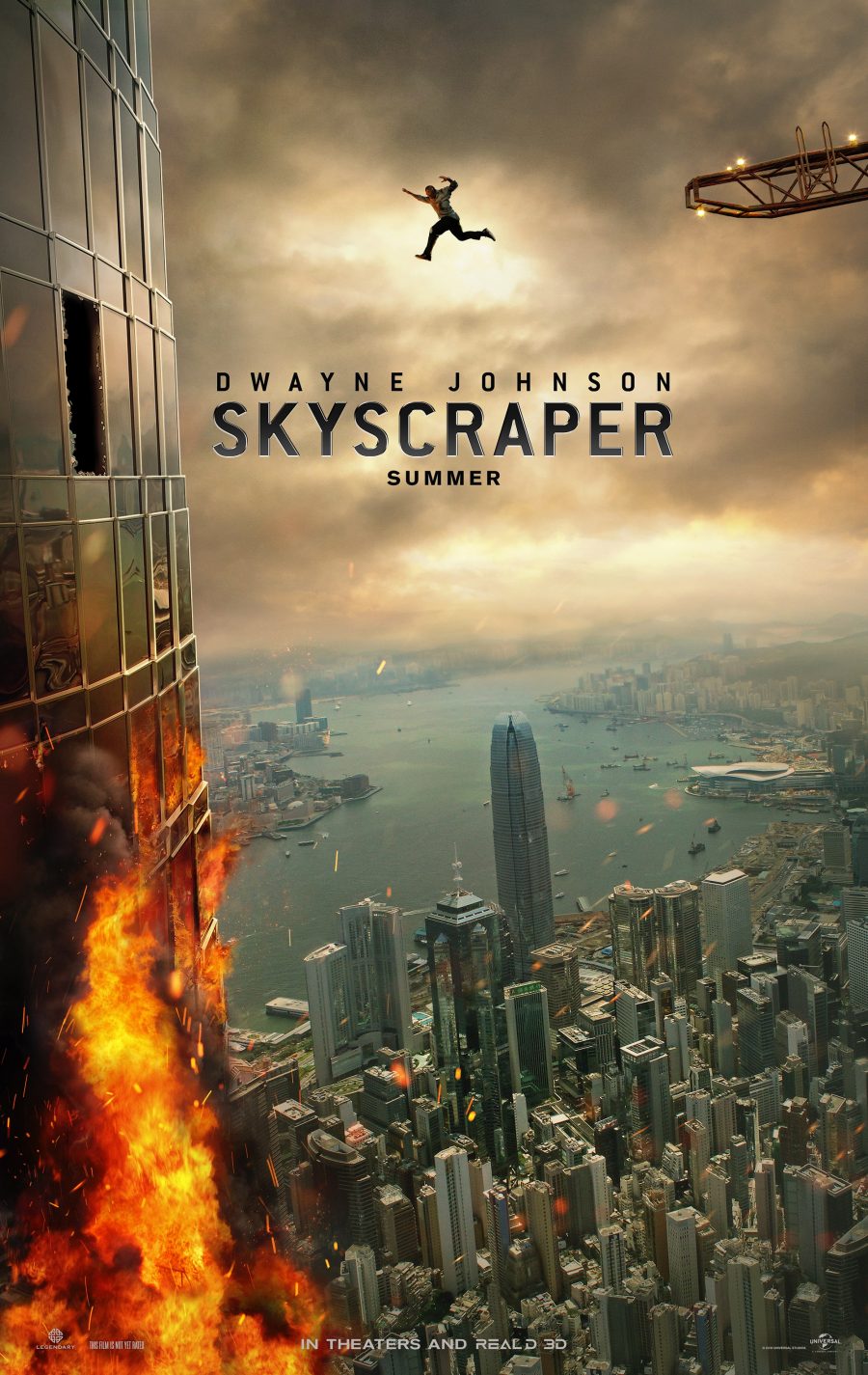 Skyscraper (12 July)
Directed by Rawson Marshall Thurber
Starring Dwayne Johnson, Neve Campbell, Ng Chin Han and Noah Taylor
When Will Sawyer (Johnson) is hired to assess the security of The Pearl, Hong Kong's tallest and safest skyscraper, he reports flaws in the layout of the building as potential risks and threats to the tenants, which also includes his family who lives on the 98th floor. His fears are realized as terrorists suddenly attack the building, setting it ablaze and leaving his family trapped right above the line of fire. To make things worse, Sawyer is framed and blamed for the attack, forcing him to find ways to vindicate himself while scaling the structural giant to get his loved ones out of peril.
---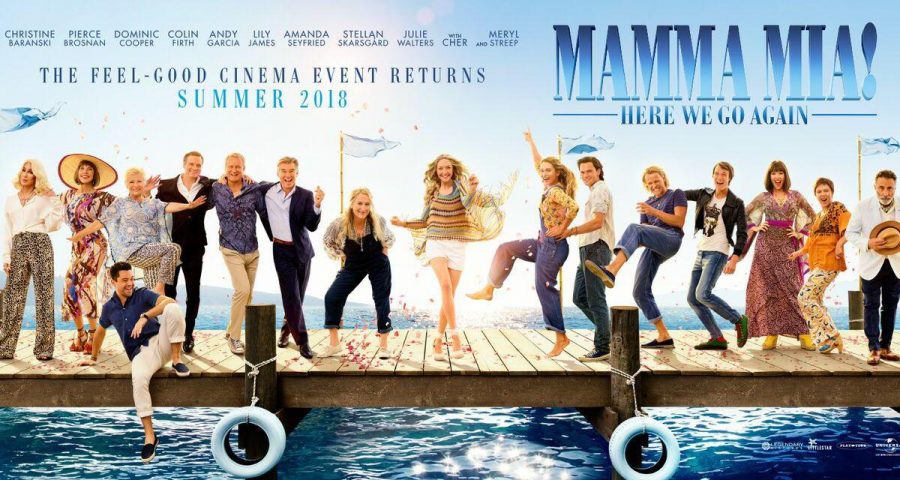 Mamma Mia! Here We Go Again (July 19)
Directed by Phyllida Lloyd
Starring Meryl Streep, Amanda Seyfried, Pierce Brosnan, Stellan Skarsgård and Colin Firth

Ten years later, the hit Broadway musical turned instant sing-a-long movie is back on the big screen with a long-awaited sequel. Mamma Mia! Here We Go Again follows the original gang (including a dazzling appearance by the legendary Cher herself!) as they return to paradise island where Sophie (Seyfried), who is anxious about being a young mother, fervently seeks for words of wisdom and guidance on her pregnancy. Amidst the usual hit musical numbers, the sequel will also feature an entertaining flurry of flashbacks of a younger Donna (James) in her heyday as it focuses on her early dalliances with Sam (Brosnan), Harry (Firth) and Bill (Skarsgård) way back when.
---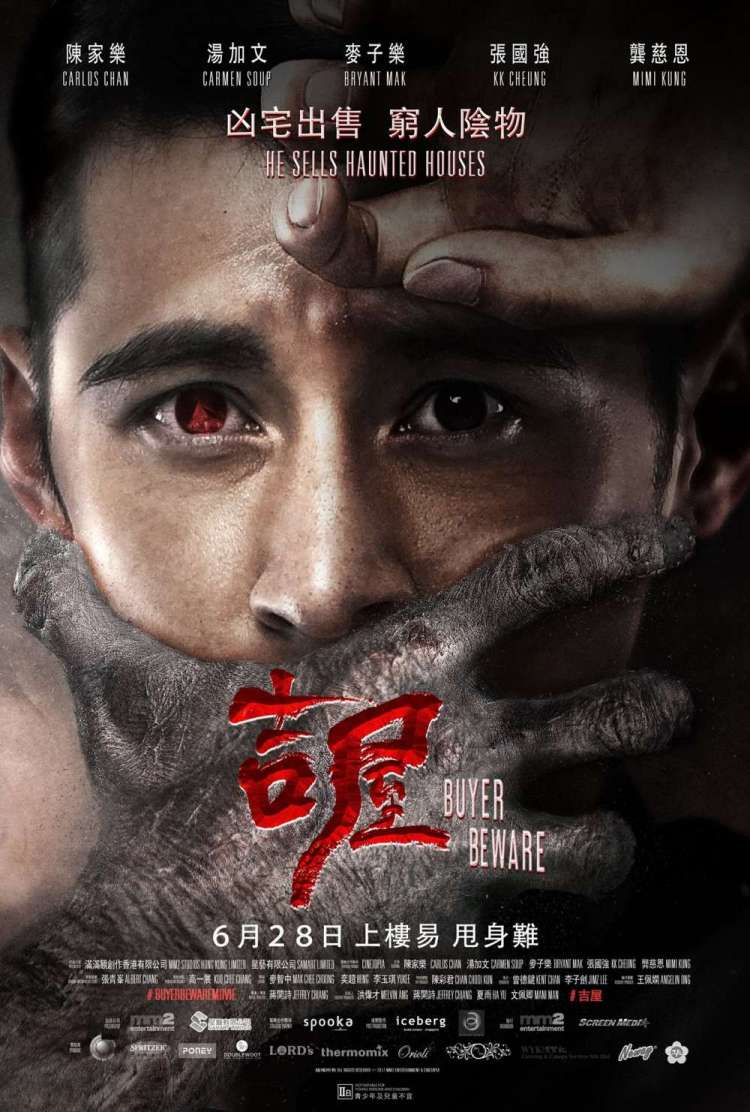 Buyer Beware (19 July)
Directed by Jeffrey Chiang
Starring Carlos Chan, KK Cheung, Mimi Kung, Bryant Mak and Carmen Soup
When young and ambitious real estate agent Charlie (Chan) is approached to join a high-flying agency in the industry, little does he know what he's getting into. After several supernatural encounters, he is forced to face the fact that the crooked company he is working for is profiting off haunted properties without disclosing any of its grisly, murderous pasts to the unknowing buyers. Torn, Charlie is forced to deal with the chilling consequences of his career choices as his life begins to unravel.
---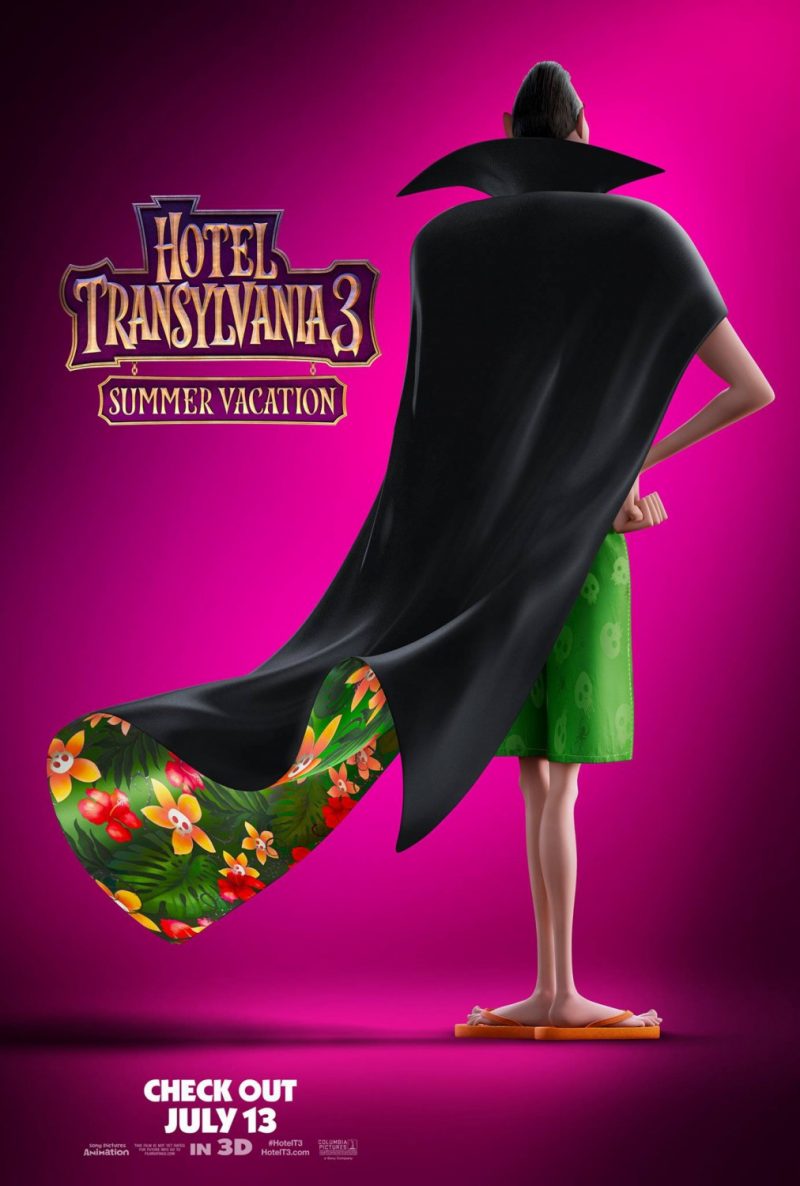 Hotel Transylvania 3: Summer Vacation (July 19)
Directed by Genndy Tartakovsky
Starring Adam Sandler, Selena Gomez, Andy Samberg, Kathryn Hahn and David Spade
The Drac Pack goes on vacation in the third installment of the rib-tickling Hotel Transylvania franchise! With Drac (Sandler) getting stressed out and lonely from running his famed monster hotel, Mavis (Gomez) books a luxury vacation on a cruise ship for them to unwind together—with the whole uproarious crew tagging along (but of course!). All is good fun as the monsters go crazy onboard until Drac meets Ericka (Hahn), the seemingly charming captain of the ship who steals his heart from the get-go. Suspicious of Ericka's intentions, Mavis tries to keep them apart; but little does she know that Ericka is a Van Helsing who harbors vicious motives that could potentially destroy Dracula and the rest of their kind.
---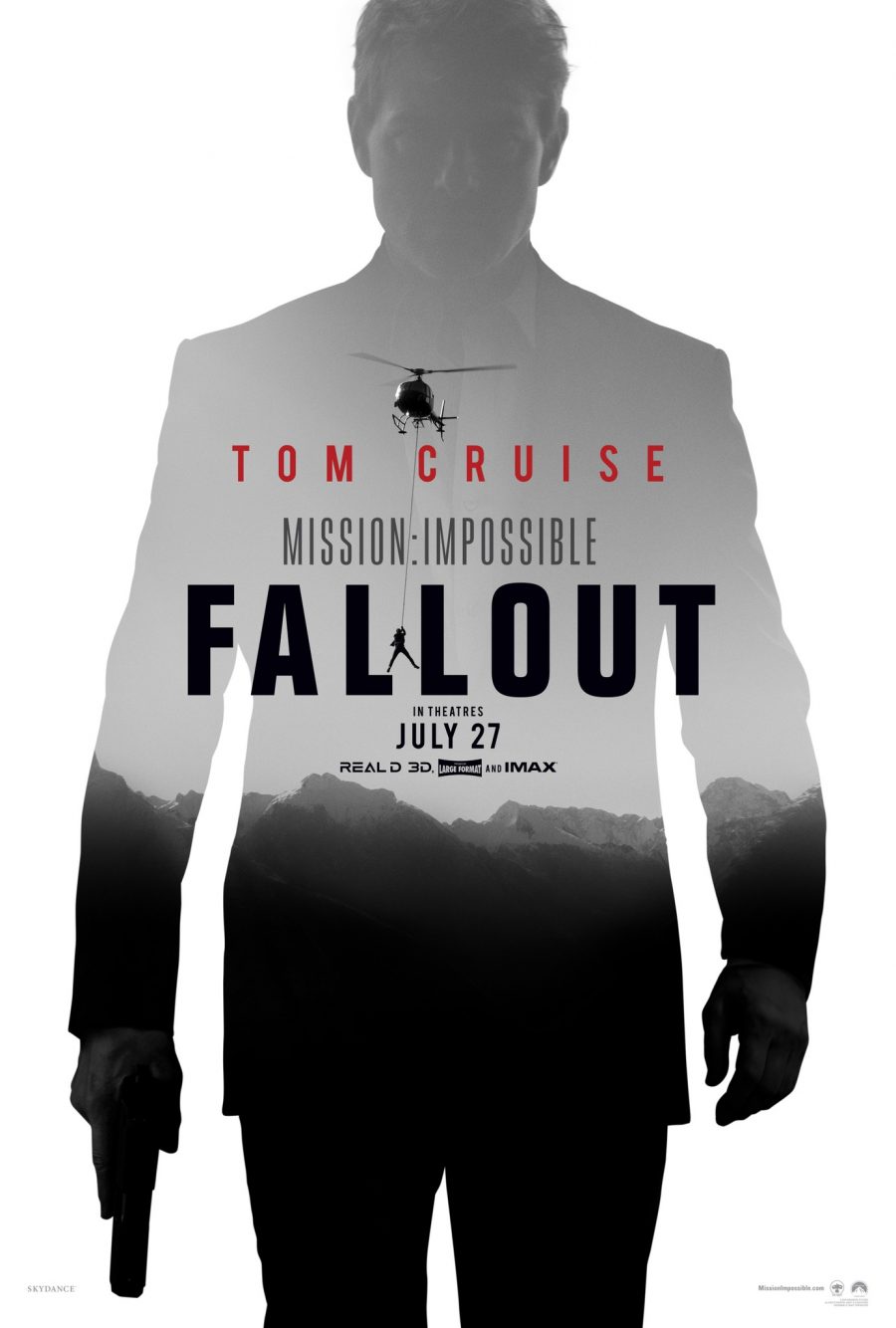 Mission: Impossible Fallout (July 26)
Directed by Christopher McQuarrie
Starring Tom Cruise, Henry Cavill, Angela Bassett, Simon Pegg and Rebecca Ferguson
"The end you always feared is coming and the blood will be on your hands". A fatal mission which sees Ethan Hunt (Cruise) saving his team members from an untimely death results in dire consequences where the CIA starts to doubt Hunt's loyalty and personal agenda. In the sixth installment of the highly successful "Mission Impossible" franchise, Ethan Hunt fights for his own justice while being hunted down by old and new enemies and trying to save the world from yet another global tragedy.
---
Hotel Artemis (26 July)
Directed by Drew Pearce
Starring Jodie Foster, Sofia Boutella, Jeff Goldblum, Jenny Slate, Dave Bautista, and Zachary Quinto
The year is 2028 and riots are getting increasingly volatile in Los Angeles. Jodie Foster plays The Nurse and manager of Hotel Artemis, a 13-storey under-the-radar hospital for injured criminals, relying on high-tech medical equipment and a delicate web of rules that everyone under its roof has to abide to. Until a criminal kingpin shows up one night and begins to shake the foundation of the 22-year-old secret institution, leading to one heck of a night at the Hotel Artemis as a clash between the gang and the existing guests including a French assassin, an arms dealer and an injured cop ensues.