Royal Brunei Enduro 2018 Set To Light Up Local Trails Once Again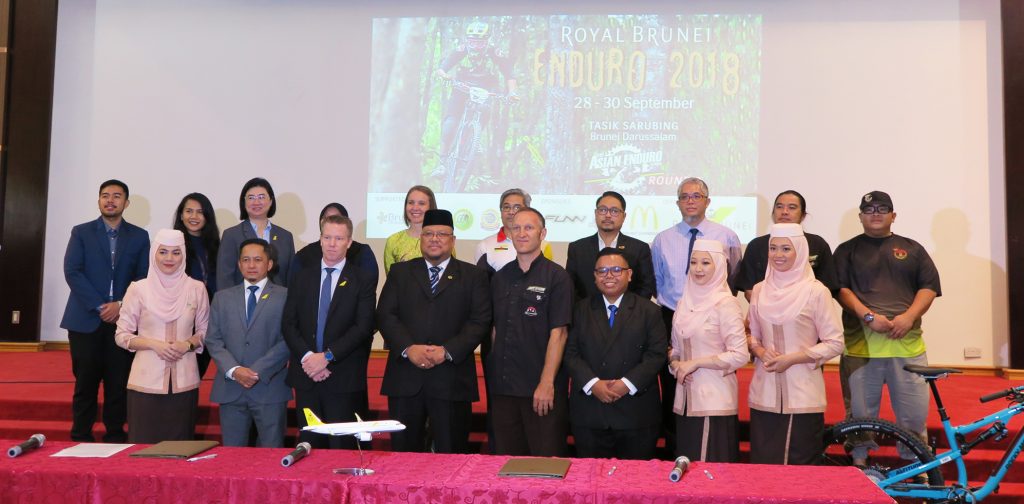 For the second time running, Brunei will play host to the Asian Enduro Series mountain bike races with Kingdom Rides + Adventures and Royal Brunei Airlines as its main organizers. Riding on last year's success with over 100 participants made up of a good mix of local and international cyclists, this year's extreme outdoor affair is also expecting a steady surge in participants as the three-day event garners even wider international attention from interested cyclists.
A press conference was held on 12 June 2018 to highlight Royal Brunei Airlines as the naming rights sponsors and official airline for the event, as well as an official signing ceremony between both organizers. In attendance was the director of Kingdom Rides + Adventures, Jason Pickett, and the Royal Brunei Executive General Manager – Commercial, Mr Martin Aeberli, with the Deputy Permanent Secretary of Tourism, Tuan Awang Wardi bin Haji Mohammad Ali, as witness to the signing.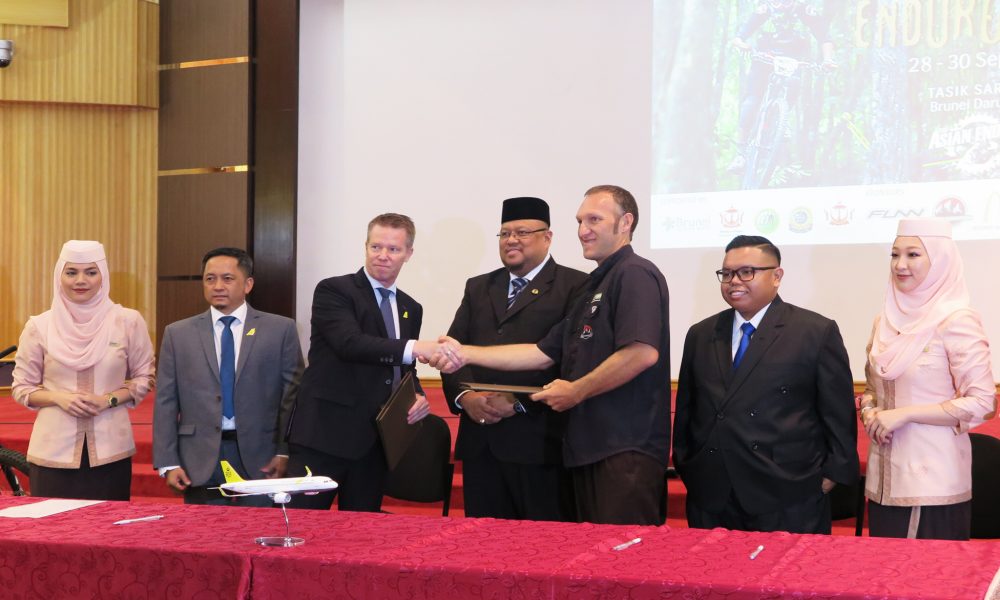 Special promo codes will be provided by the airlines on the registration website which entitles participating cyclists to special airfares and hotel packages during their trip to Brunei.
"Our involvement to the race is part of our strategy of working closely together with Brunei Tourism to develop tourism offerings for our guests. We see this particular event as a terrific showcase of Brunei Darussalam that will bring back existing guests and new travelers to our beautiful city, introduce them to our pristine environment and hopefully make them as regular visitors", said Mr Aeberli.
During the race, registered riders will be slotted into one of six categories which are as follows: Elite (for the more experienced cyclist), Aficionados (for cyclists aged 30-39 years), Karnage (40-49 years), Legends (for those aged 50 and above), Femenino (for women participants), and Prodigy (for budding cyclists aged 15 to 17 years old). On top of the experience and thrill of being a part of the Asian Enduro Series, there are also attractive cash prizes of up to BND1000 as well as trophies and finisher medals for riders who successfully complete the trail. As Kingdom Rides' director Jason Pickett puts it, "Everyone walks away from the race with something."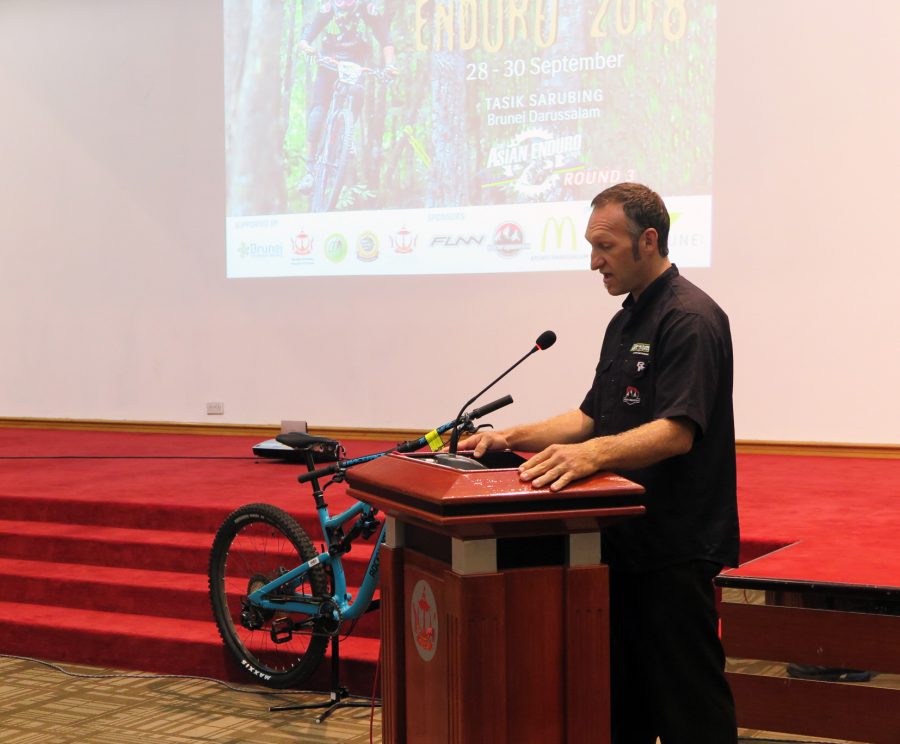 Last year's event showed great popularity among local cyclists who were thrilled to challenge themselves on the well-loved trail located at Tasek Serubing in Subok. With just the right amount of climb and descents, this will be the second time in a row that the Royal Brunei Enduro has been held on the Tasek Serubing trail. Check out the highlight reel from the Royal Brunei Enduro 2017!
For more information on how you can join the race, follow the race's official Facebook Page or log on directly to their website before registration ends in August. Don't forget to check out Kingdom Rides and Royal Brunei Airlines on their social media handles as well. See you there!