A Showcase of Malay Archipelago Delights this Ramadan at Sama-Sama Hotel KLIA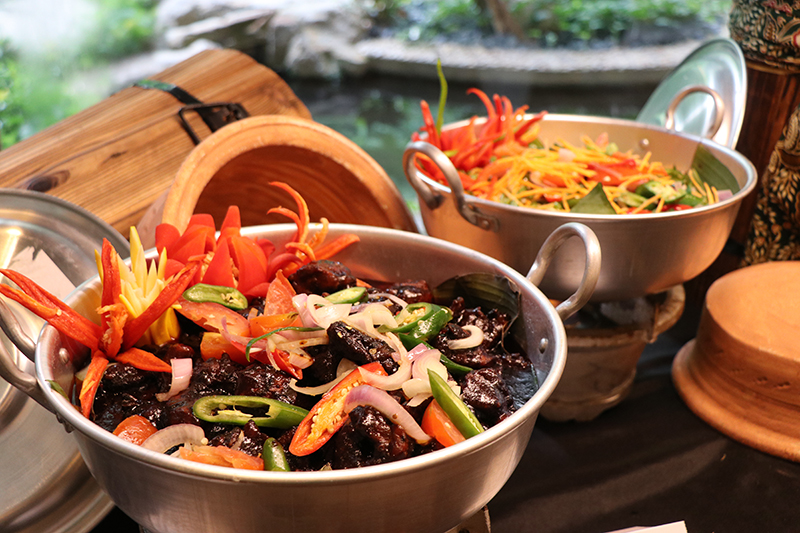 Those taking the 9.35pm Royal Brunei flight from Kuala Lumpur back to BSB this Ramadan can rest their Sungkai worries at ease. Break fast in true kampong style and select from a scrumptious spread at the Sama-Sama Hotel, located at the Kuala Lumpur International Airport.
This is a region of culinary delights, and in celebrating our gastronomic heritage, Sama-Sama Hotel KLIA are presenting diners a unique way to break their fast this year – by offering up a large variety of Nusantara street food from around the Malay archipelago.
Located in its ballroom foyer and porte-cochere, and themed 'Selera Warisan Nusantara' – this feast is a journey to experience. Start off right with the humble date at the Kurma stall that offers a variety of dates such as Ajwa, Mariami, Mabroom and Safawi. After that – this culinary adventure is your oyster: pick from a buffet spread of traditional local delicacies, and then journey through the Malay Archipelago inspired stalls and feast on delights such as the rich flavours of Javanese Nasi Ambang from Indonesia and Singapore's signature Clay Pot Chilli Mud Crab. Grab a plate of Thailand's popular street food dish Goi Pad Krapao or keep it local and enjoy Malaysian delights such as Red Snapper in Okra Curry.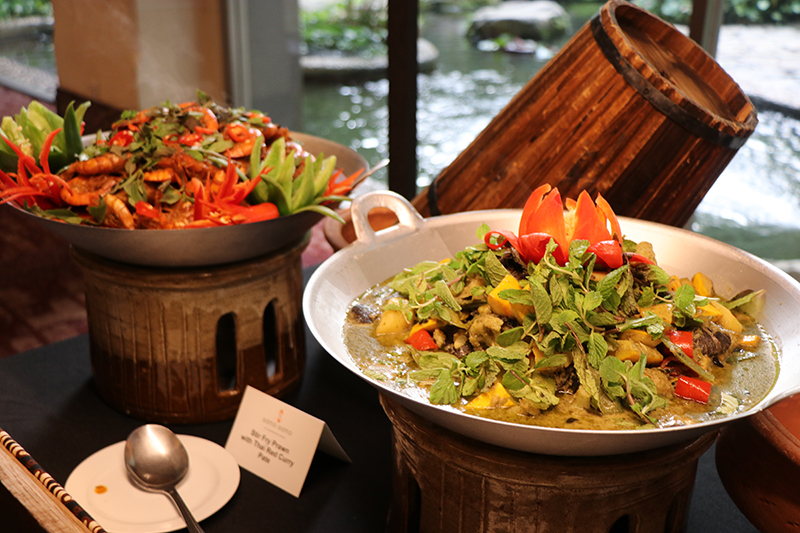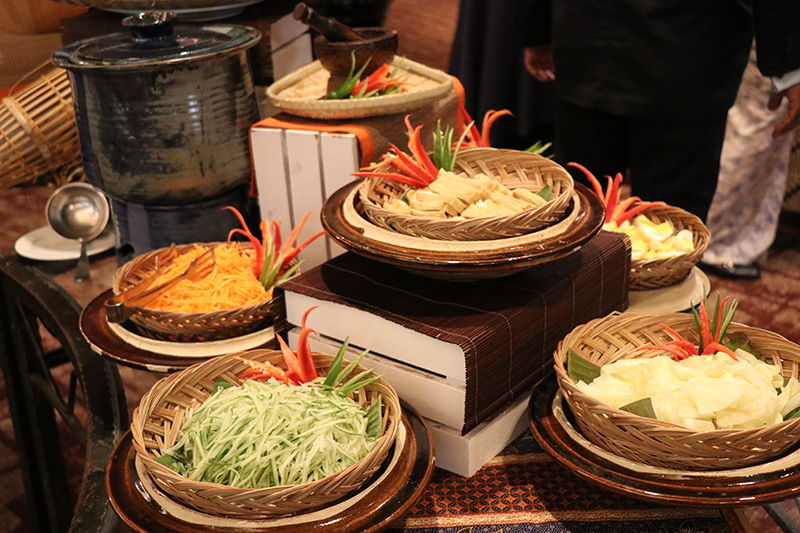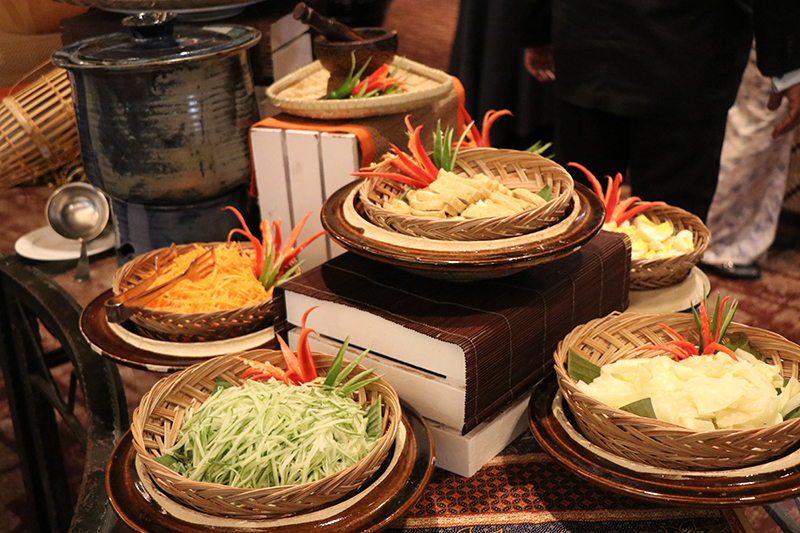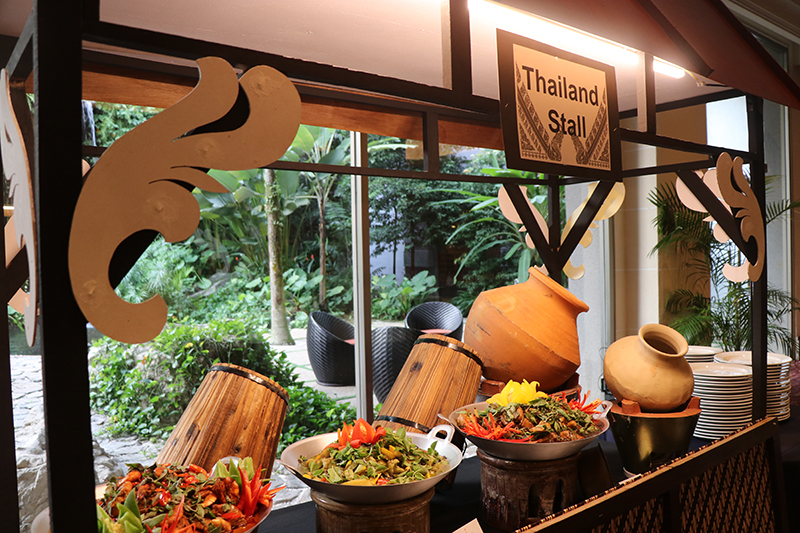 Venture on outside to the porte-cochere for a multi-sensory delight as you experience the looks, sounds and smells of live cooking stalls preparing well-loved items such as Satay, Ikan Bakar and Indian Tandoori, or go full-on carnivore at the barbeque stall which features Street Kambing Golek served with a selection of sauces.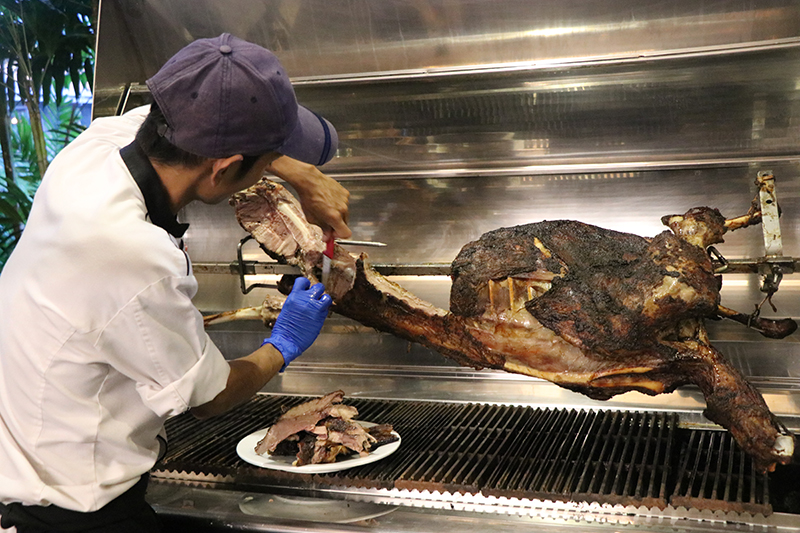 And for dessert, an array of scrumptious treats such as homemade Black Forest Cake, Apam Balik, Rojak Buah, and Malaysian desserts like ABC, Ice Kacang and Ice Cream Kampong is the perfect cherry on top of a beautiful meal.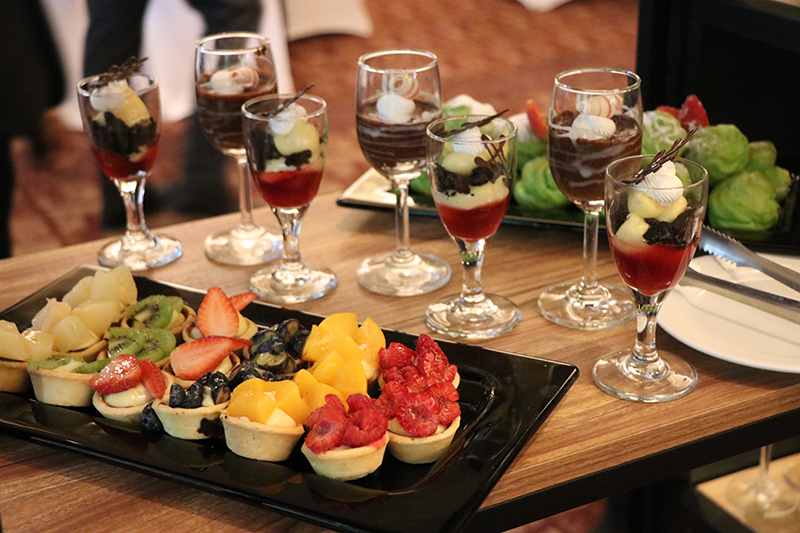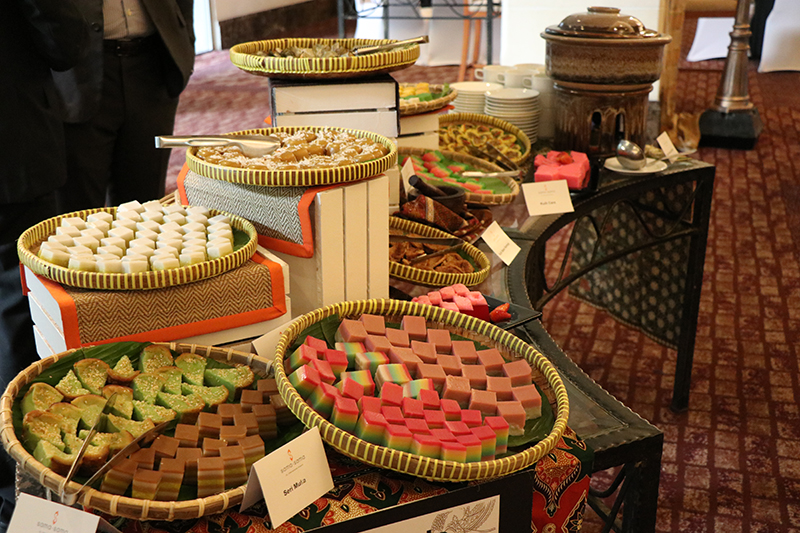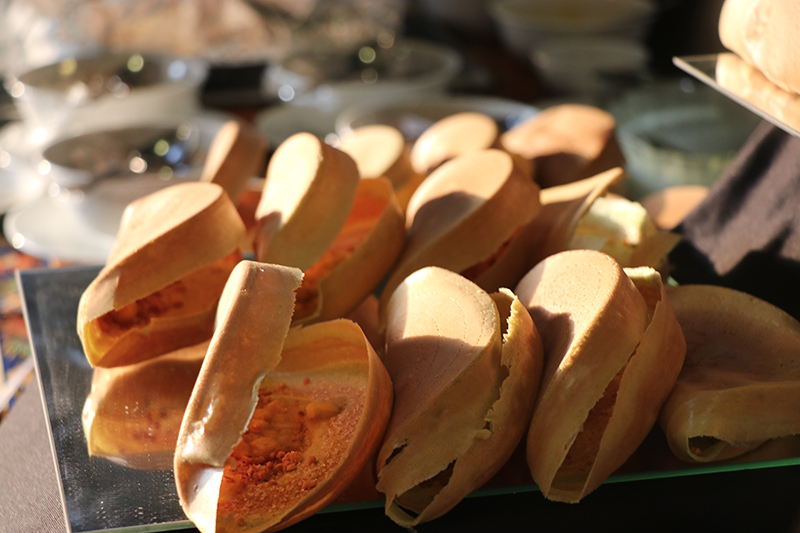 Durians a-plenty are available at the Durian stall, and if the King of Fruits isn't your thing, crack a fresh young coconut or sugar cane at the live beverage stall.
The team of culinary professionals from Sama-Sama Hotel KLIA has worked hard to ensure that the food you choose to break your fast with is a gastronomical delight – and in this case, the team has outdone themselves. Led by Executive Chef Ahmad Farhan Noorazali, the team has invested their combined years of culinary experience to ensure that every Ramadan meal is nothing short of spectacular.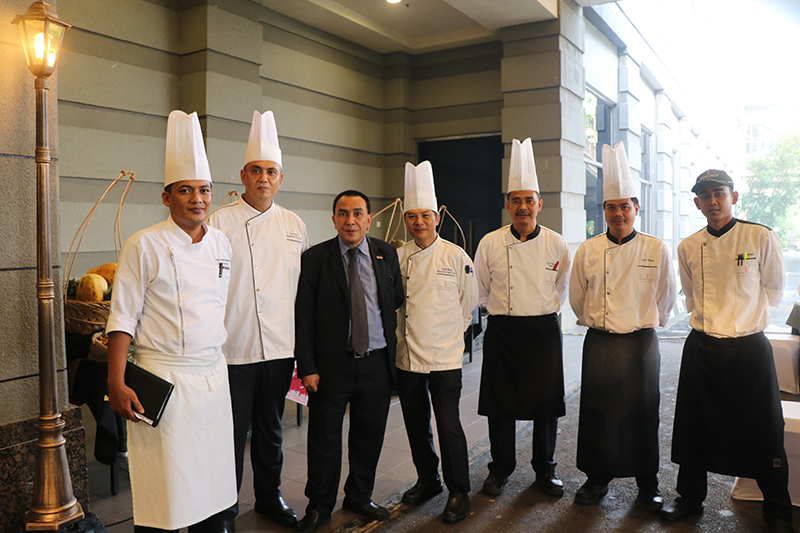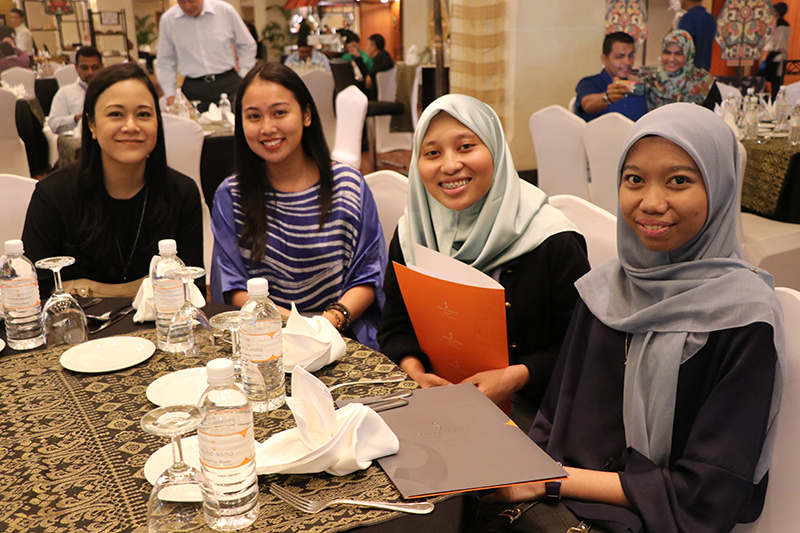 That's just the food – how about the ambiance? Light, traditional Ghazal music performed by the Suasa-Suara Otai troupe plays soothingly in the background as you tuck into your meal, and ensuring that the meal suits the settings, a 'pangkin' (an elevated platform usually seen in kampungs) is set-up to create a feel that is quintessentially kampong-style al-fresco dining, complete with a mix and match of plastic stools! And because it's located at the KL International Airport, diners will also have the added uniqueness of watching planes take off as they dine.
---
The Selera Warisan Nusantara fast-breaking buffet is available all throughout the season from 6PM to 10PM. Priced at RM135nett per person on weekdays and RM99nett per person on weekends, the culinary brigade at the hotel also offers group bookings of 50 persons and above or Ramadan banquet. This will be allocated in the hotel's various function rooms for a more private and affectionate dining affair with family and friends or business associates.
Book a table by calling 603-8787 3333 (ext Sales Department) or email: sales@samasamahotels.com.