Drive in Cool Comfort with the 3M Crystalline Series AutoFilm
Driving in cool comfort in scorching weather conditions this Raya has never been a truly viable option until now, with the launch of the premium range of all 3M AutoFilm, the 3M Crystalline Series AutoFilm, an event held by Boustead Sdn Bhd – the Authorised Distributor of 3M AutoFilm in Brunei.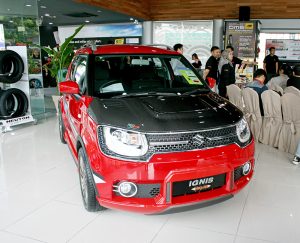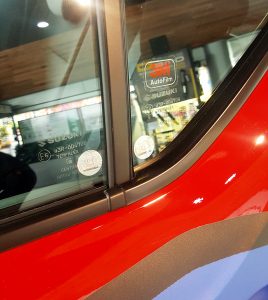 Held at the new Suzuki showroom located in Gadong, the event had representatives from 3M Malaysia Sdn Bhd presenting the innovative product to guests and the local media, while also demonstrating its multitude benefits.
3M is no stranger to any home – this is a household name that has provided innovative products for your home, your office and your lifestyle for over 80 years. The window film was first created and then patented by 3M in 1966 and since then, they have been continuously revolutionising the science behind its window films until today.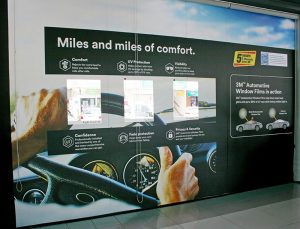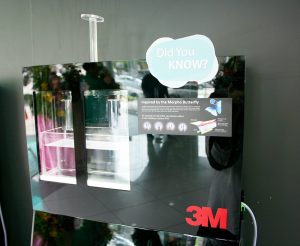 The premium range Crystalline Series – truly a revolutionary feature in the automotive industry – has a proprietary multilayer optical film technology that combines over 200 layers in a film, but remains remarkably thinner than a Post-It Note, and is inspired by the wings of the Morpho-Butterfly. Attendants of the event witnessed a demonstration on how the film effectively reflects and refracts light – making it an ultimate accessory in superior heat rejection that will be useful for cars, homes, and the like.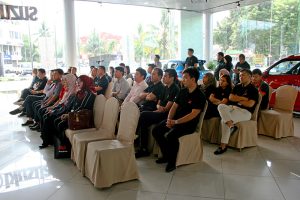 The film reduces glare from sunlight and headlights with an ultraviolet protection of up to 99.9% (up to SPF1000) as well as a rejection of 90% of infrared light. Along with the cool comfort that consumers will undoubtedly enjoy, the clear window film comes with a 5-year warranty and is approved by the Brunei Land Transport Department (JPD).
---
Outfit your car with 3M AutoFilm at any of these locations:
Automagination Services
(Lambak branch) Plot 43, Lambak Kanan Industrial Area, Jln Pasir Berakas BB1714
Tel: 2393701
(Gadong branch) Spg 137, KM 4, Jln Gadong
Tel: 2421298/2421268
Everstrong Electronics Service
No 776, Lot 47214, Kg Jangsak BF2720
Tel: 2448379