The Unveiling of Lee Seung-Gi as CUCKOO's Global Brand Ambassador
by Intan Abu Daniel 
In celebration of its 40th anniversary, CUCKOO Korea kindly invited media groups from Brunei, Indonesia, Malaysia and Singapore to a trip to Korea where we treated with city tours, a behind-the-scenes look at their factories in Busan and Seoul, and a chance to witness the introduction of CUCKOO's latest global ambassador!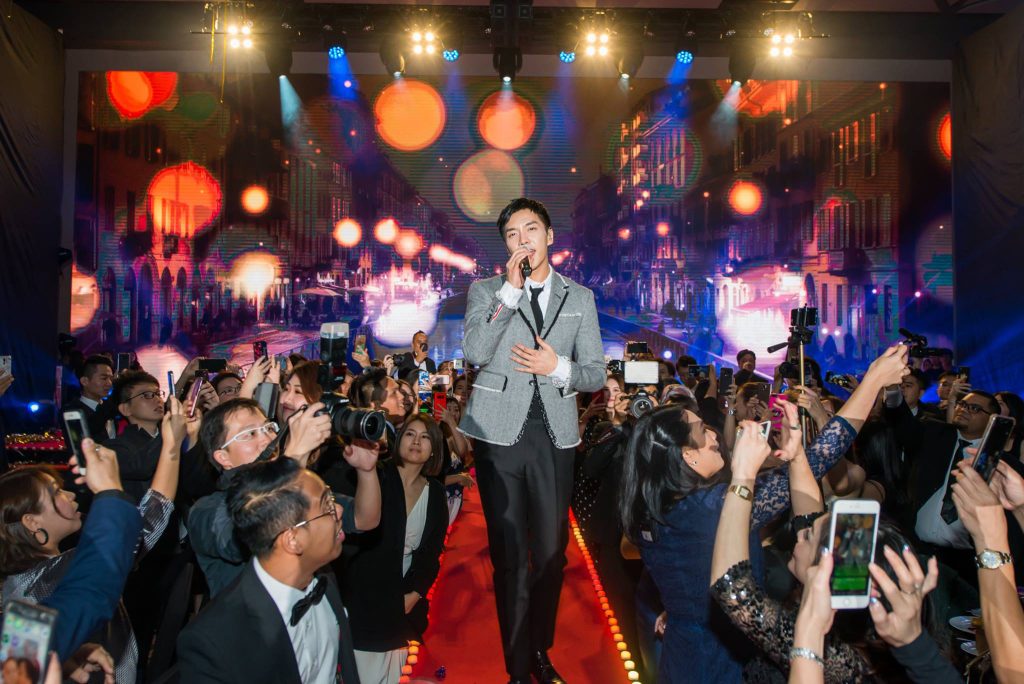 Everyone was a-flutter. It isn't every day that we get to attend a Gala Night and meet one of Korea's hottest stars. CUCKOO seemed ready for our excitement, leaving facemasks in our rooms at the Novotel Ambassador in Seoul Dragon City to beautify ourselves for the night. Truth be told, we were never going to out-pretty the new Korean CUCKOO Ambassador, but we (and our pores) were absolutely grateful for the thoughtful gift.
The event was held at the ballroom of the Novotel Ambassador, and on the evening of 7 March 2018, 500 CUCKOO employees and media from Brunei, Indonesia, Malaysia, Singapore and Korea were in attendance. A five-course dinner was served to our table – beautiful in presentation and equally beautiful in taste – while entertainment graced the stage.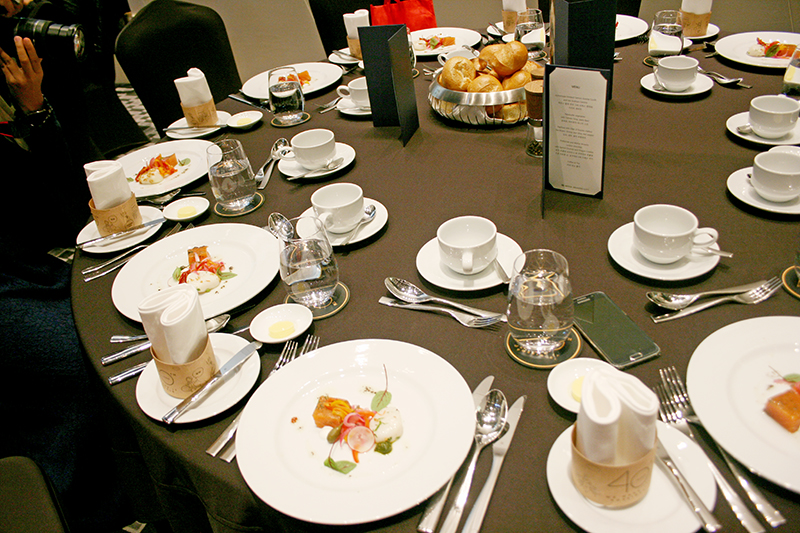 But we weren't there just for the entertainment. The CUCKOO representatives from around the world that were all gussied up for this night were waiting on some kudos and they had every right to do so. CUCKOO was celebrating its 40th anniversary and everyone in the room absolutely deserved the pats on the back due to them.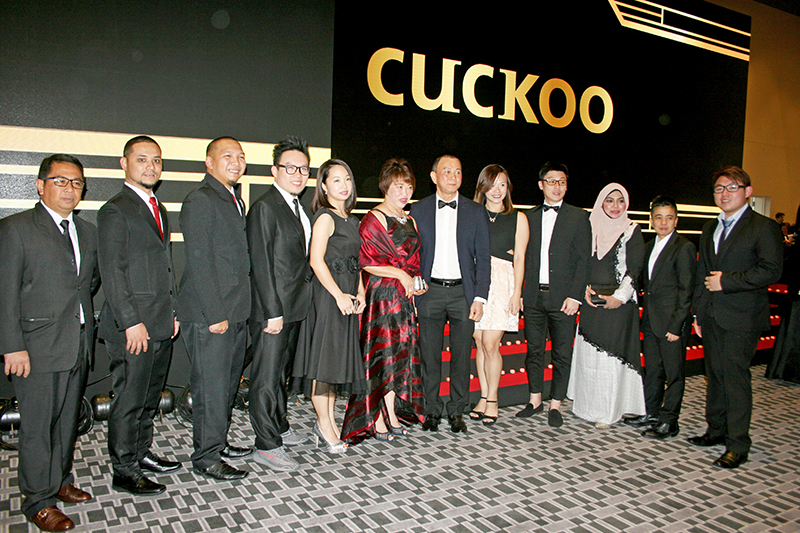 Speeches were made by the Chief Executive Officer of CUCKOO Korea, Brian Khoo, along with managing directors of CUCKOO Malaysia and CUCKOO Indonesia, before a ceremonial cutting of a fantastic multi-tiered cake officiating the celebration of CUCKOO's 40th Anniversary.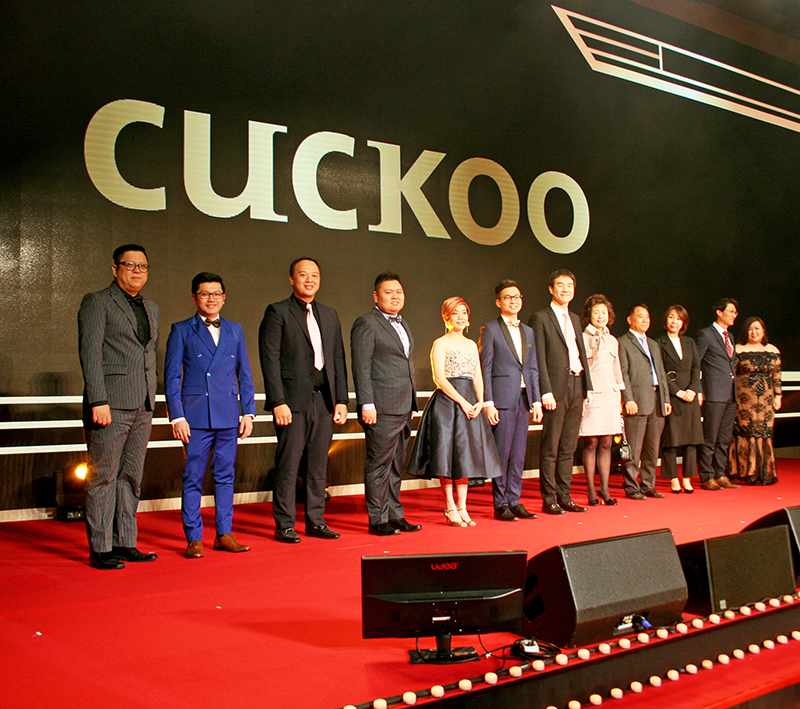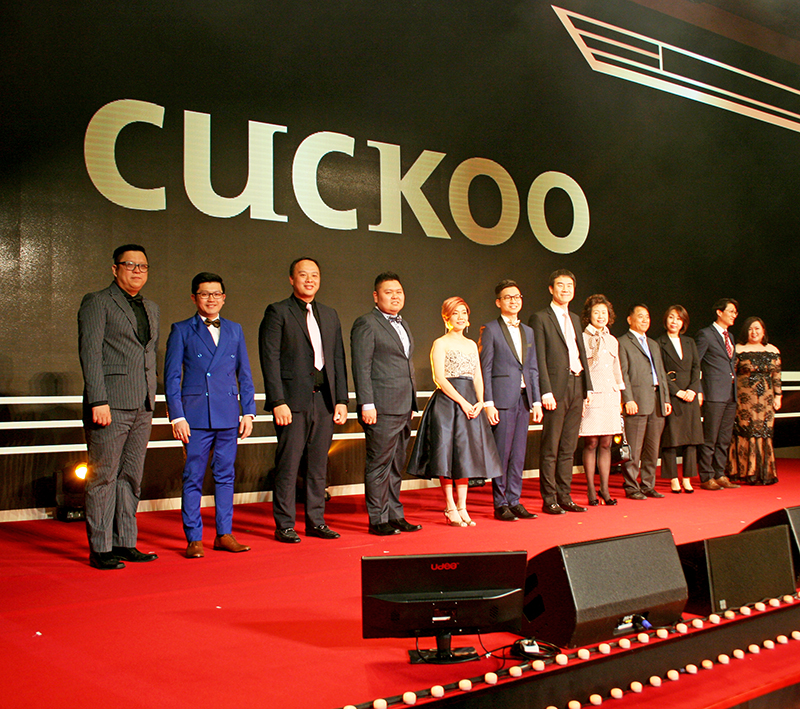 In his speech, Brian Khoo spoke about the expansion of CUCKOO into the Southeast Asian market. "Our sights are set on expanding the CUCKOO brand to Vietnam, India and Indonesia in 2018. We estimate that our overseas ventures will bring in an annual revenue of USD150 million in 2018, and a total of USD1 billion in the next five years," the CEO revealed. "So, we will continue to increase our presence in overseas markets and focus our efforts on the global expansion of the CUCKOO brand."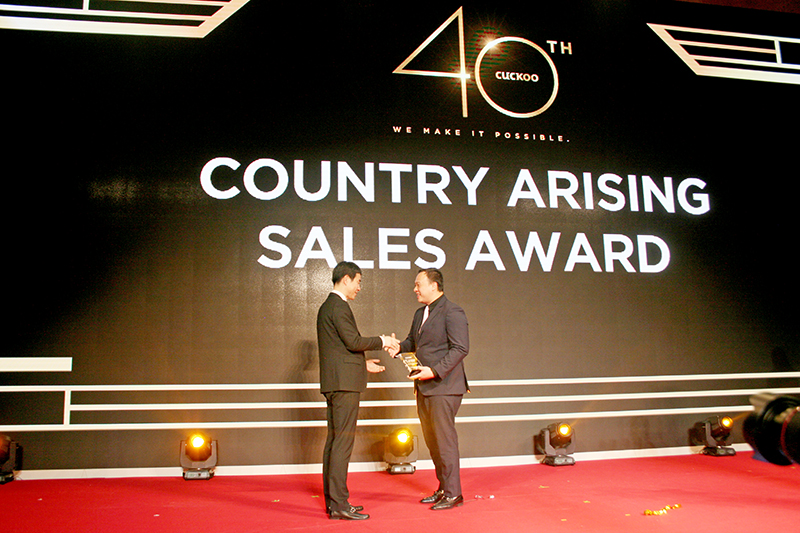 Key players and teams were then awarded for their significant achievements in the past year. Mr Wong Kim Guan, Managing Director of CUCKOO Brunei, accepted the Country Rising Sales Award – an award given in recognition of the rapid integration of CUCKOO household products in the Brunei market.
CUCKOO Brunei had a fantastic year in 2017, reaching milestones including the successful introduction of CUCKOO's UP Plan – a flexible dual package plan launched in January 2018. These plans were designs to allow Bruneian families from all walks of life to own CUCKOO appliances and enjoy the higher standard of life that comes with them, without having to pay through the nose for it. The market's response was overwhelmingly positive, which allowed CUCKOO Brunei to achieve results that were, as CUCKOO International would put it, Beyond Standards.
"We wouldn't have been able to achieve such results without the efforts of my highly supportive team, who believed in our vision," Mr Wong Kim Guan said. Within 18 month CUCKOO Brunei had successfully opened 9 brandstores and garnered over 2,500 households, generating a revenue of BND2 million.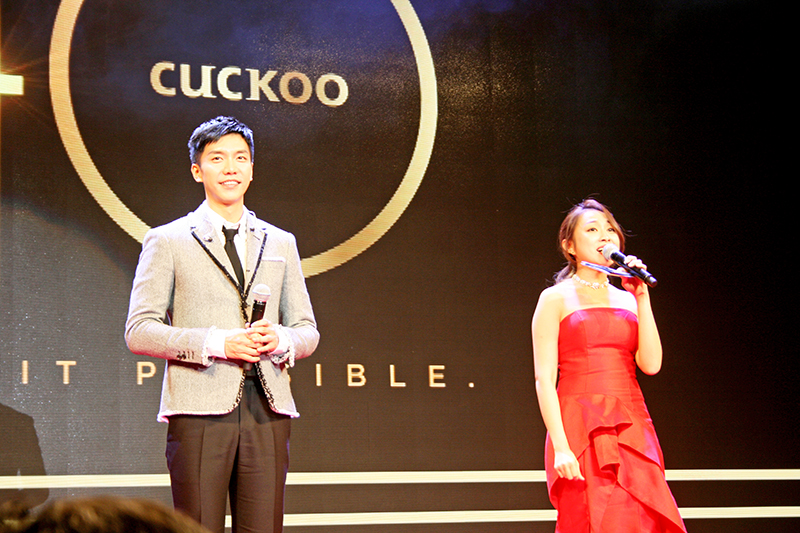 The evening hadn't even reached its pinnacle yet, and everyone was already having a great time. The highlight came at the unveiling of CUCKOO's new global brand ambassador – the dreamy South Korean actor, host and singer Lee Seung-Gi – to much cheers and applause.
The star, most notable for his leading role in the hit Korean TV show 'Korean Odyssey' and his appearances in the 'All The Butlers' variety show, will appear in CUCKOO's advertising campaigns in Korea, Malaysia, Brunei, Singapore and more.
Referring to his previous stint as CUCKOO's ambassador in Korea from 2013 to 2014, Lee commented, "It feels like homecoming. I am overjoyed to be selected as CUCKOO's new global ambassador and meet the media from different countries here today. It is truly an honour to be part of CUCKOO's exciting journey."
CUCKOO International's Marketing Director felt that Lee was the perfect match for CUCKOO. "His positive image is in line with our brand mission, which is to promote a healthy way of life," she explained. "He is well-loved and known for his down-to-earth and approachable personality."
As for the possibilities of getting the handsome Korean celebrity down to Brunei shores, she added, "We would like to invite him to Brunei to meet CUCKOO customers and his fans as soon as we have the chance."
We will be posting more insights into our unforgettable experience with Cuckoo in Korea. Follow us on Instagram for updates!
For more information about CUCKOO, please call the CUCKOO Careline at 2333330 or visit www.cuckoobrunei.com or CUCKOO BRUNEI's Facebook page.