"Taste of Australia" Wows Palates for Second Time Running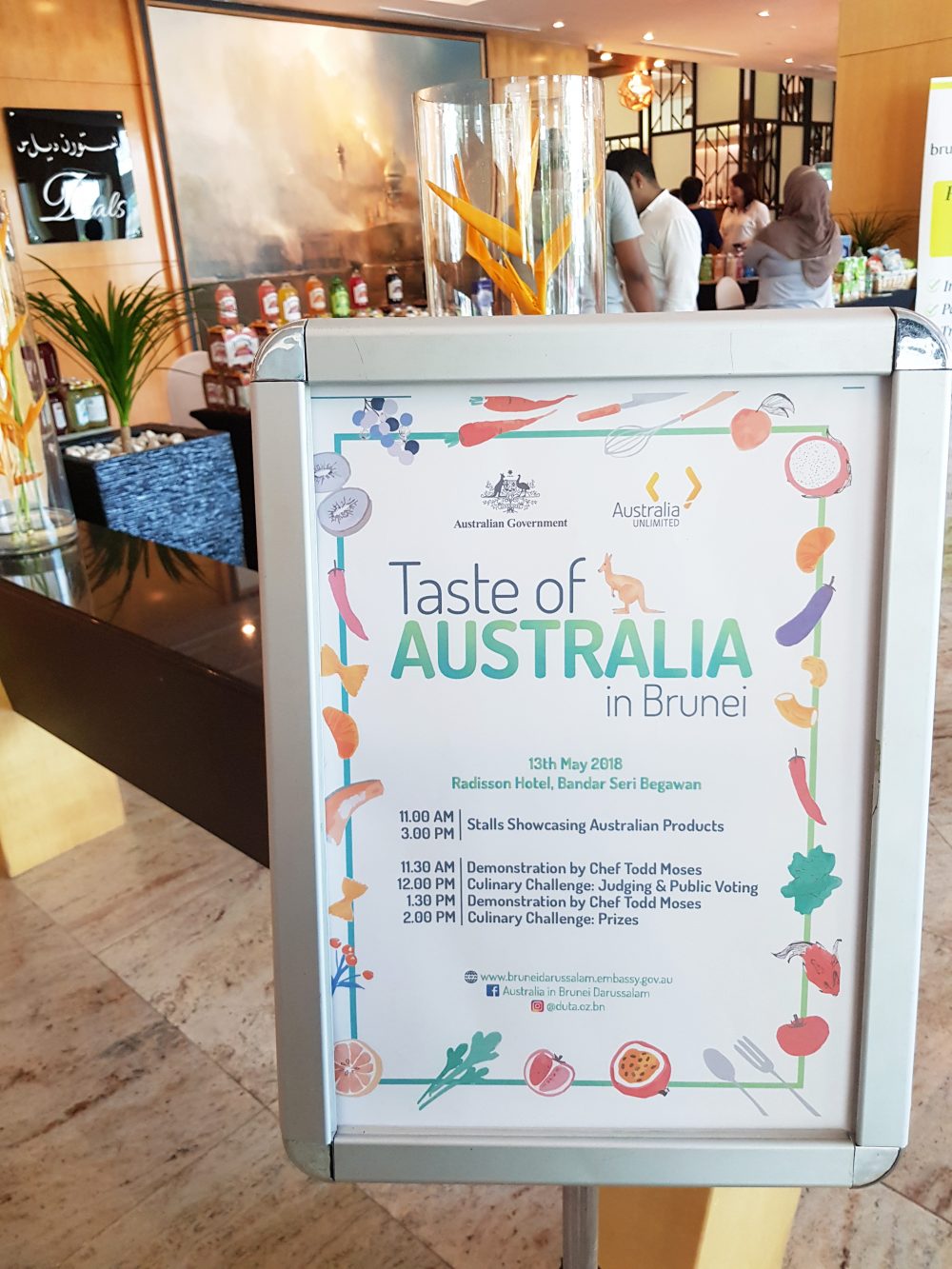 In a land which loves exploring international culinary delights, the "Taste of Australia in Brunei" event is an exciting one which shines a light on the different types of Australian products commonly found in every Bruneian household. Organised jointly by The Australian High Commission and Australian Trade and Investment Commission at the Radisson Hotel on 14 May 2018, the culinary event which is the second of its kind, attracted crowds of foodies hoping to spot their favourite products while discovering new ones.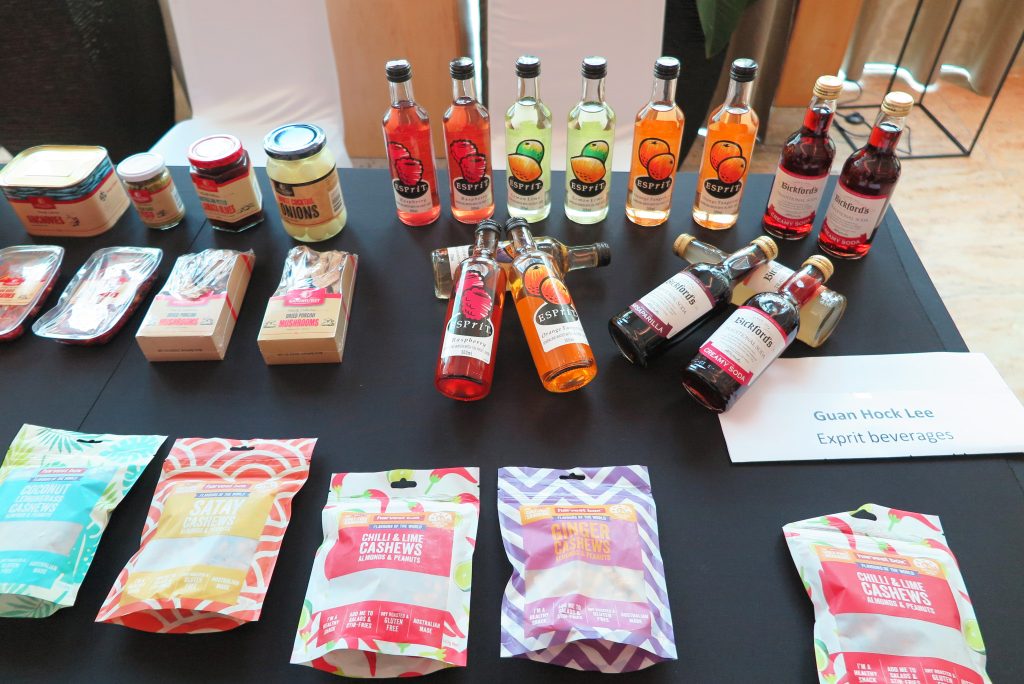 Aside from an ongoing open exhibition by food and beverage distributors, importers and retailers who showcased a wide range of Australian products available in Brunei, a cooking demonstration was also performed by Chef Todd Moses, Head Chef of the award-winning restaurant "French Saloon" in Melbourne.
Using premium ingredients such as Spencer Gulf Hiramasa Kingfish, Australian Wagyu beef as well as Brunei's famous blue shrimp and locally-farmed vegetables which Chef Todd personally selected at the local market, Tamu Kianggeh, a range of dishes such as beef carpaccio and steak tartare were prepared in front of the attentive crowd who expressed delight at the chance to try out the dishes.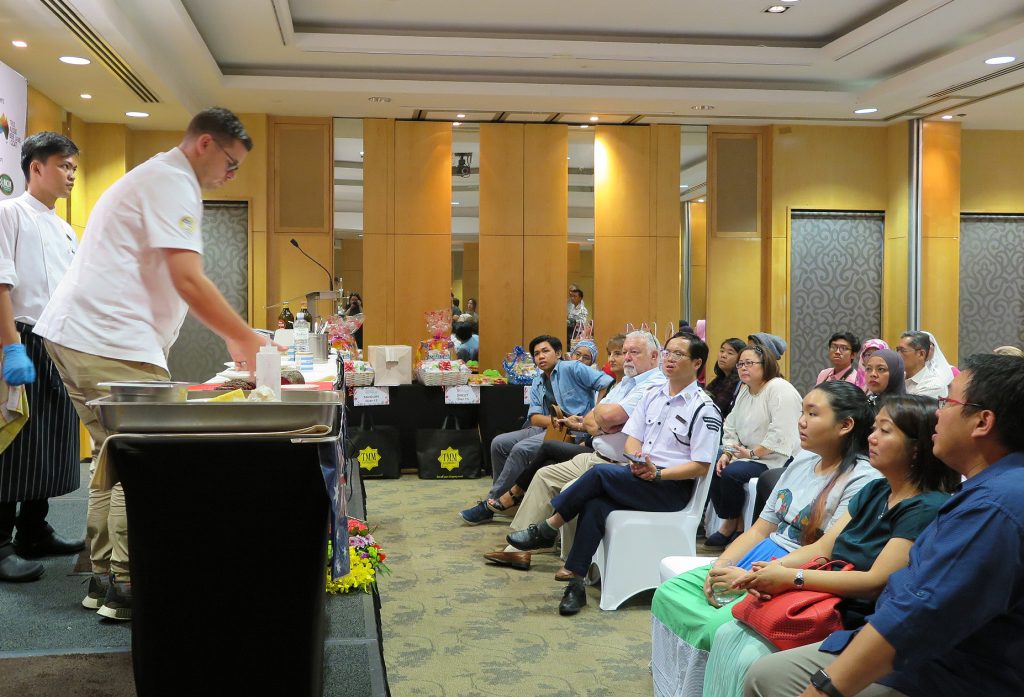 Another highlight of the event was the Culinary Challenge which was open to all members of the public interested in submitting their signature dessert, main course or appetizers. Tasked with preparing dishes which feature a combination of Australian and Bruneian ingredients, the contestants submitted their best culinary creations forward for the approval of the judges and guests attending the event. Among the 40 entries was an array of bold and unique dishes such as the shockingly delicious "Cheesymite" cake made with Vegemite and cheese, as well as timeless fares including rack of lamb, chocolate pavlovas, and classic cheesecakes.
However, it was the winning entry of Noraisah Abdul Tee who took the cake with her "Borneo Lamingtons" and was rewarded with a prize of a return economy class ticket to Melbourne courtesy of Taste Partner Royal Brunei Airlines and an exclusive dinner experience at Chef Moses's French Saloon. Made with Australian flour, milk, butter and chocolate together with Bruneian sugar, salt, pandan, bunga telang and rosella, the lamingtons were a delectable treat which bowled over Chef Moses and local foodie Siti Kaprawi who were both judges for the Culinary Challenge.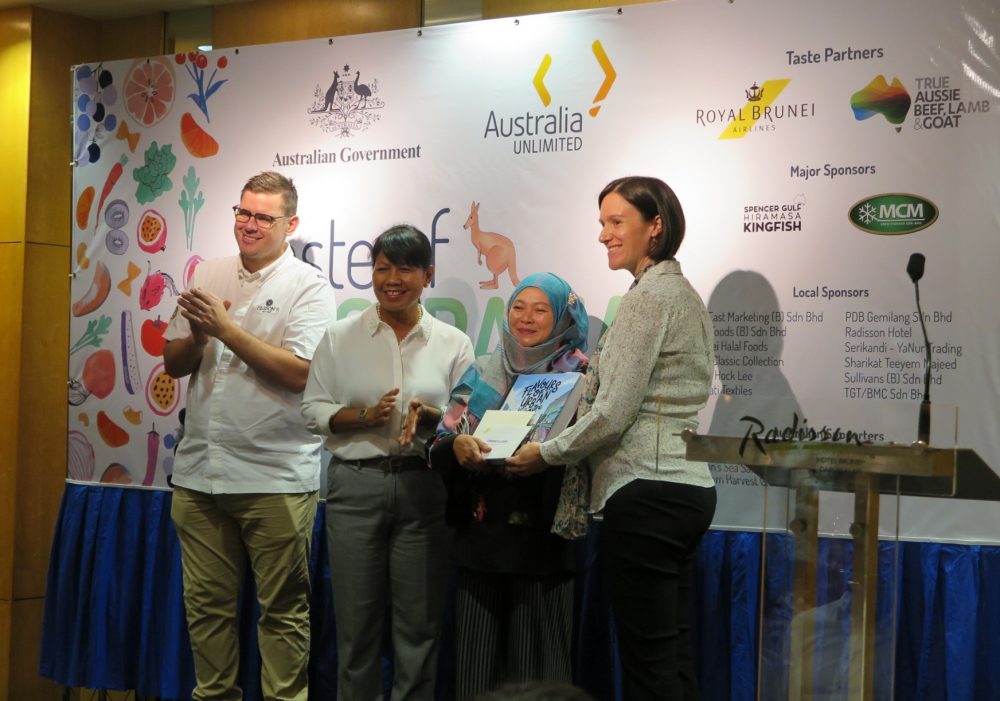 For the People's Choice Award, "The Element" by Filah Amin, an aesthetically and palate-pleasing canapé riser featuring Australian beef and salmon on a rosti of three different local potatoes topped with green pea cream cheese, was voted as a crowd favourite.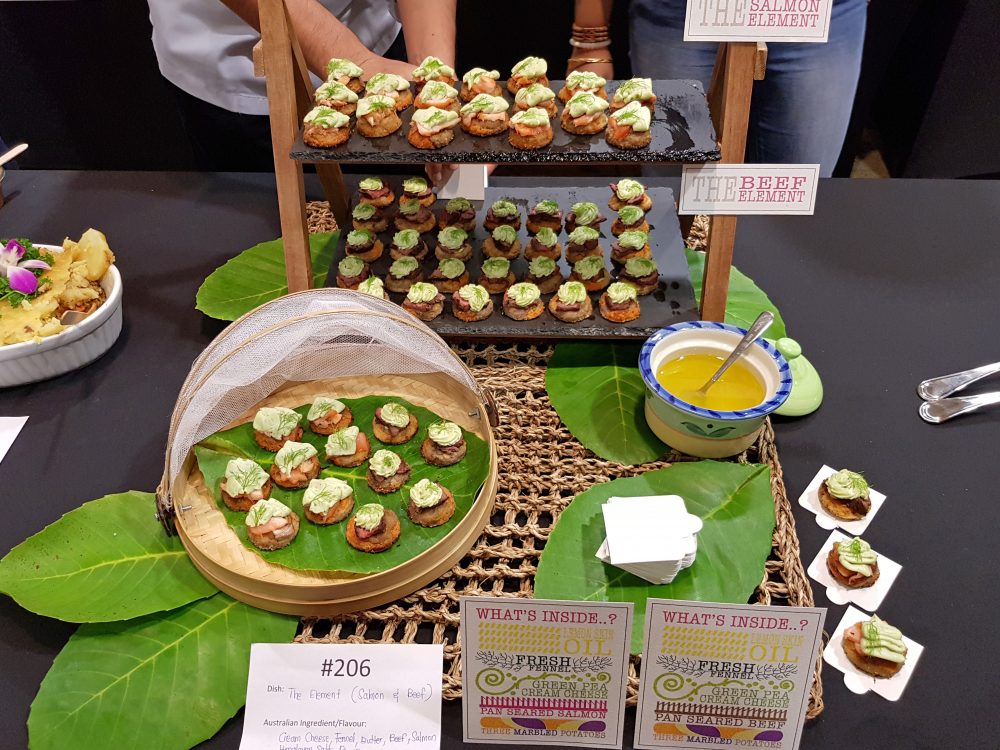 The Taste of Australia in Brunei 2018 ended with a closing statement from Her Excellency Nicola Rosenblum announcing the winners of the Culinary Challenge and expressing her delight at the success of the event. "I was pleased to welcome many importers, distributors and retailers to Taste of Australia in Brunei. They showcased some fantastic Australian products – from everyone's favourite Milo, to Australian dairy products and fresh fruit and vegetables. Some even showed off exciting new products, such as Bondi Chai – Australia's most awarded chai latte."
For more updates on any upcoming events by the Australian High Commission, check out their website and Facebook page and be sure to follow them on Instagram @duta.oz.bn.