CUCKOO Brings Local Media for a Site Visit to Siehung Factory, Seoul
by Intan Abu Daniel
In celebration of its 40th anniversary, CUCKOO Korea kindly invited media groups from Brunei, Indonesia, Malaysia and Singapore to a trip to Korea where we treated with city tours, a behind-the-scenes look at their factories in Busan and Seoul, and a chance to witness the introduction of CUCKOO's latest global ambassador!
Our time in Korea was coming to a close, and after a glamorous night of rubbing elbows with Korean celebrities and attending a fancy gala night in celebration of CUCKOO International's monumental efforts and success in spreading their reach toward the Southeast Asian region, we boarded a bus the next morning to take a trip to Siehung Factory.
Whereas the Yangsan Factory in Busan gave us insights into the production of CUCKOO's multi-cookers and kitchen appliances, the Siehung Factory concentrates on another of CUCKOO's famous household appliance: their water purifiers.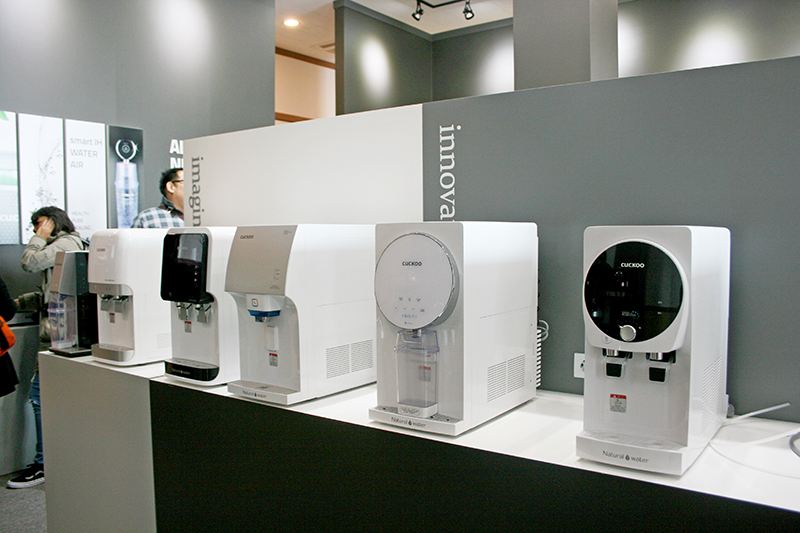 Currently six CUCKOO water purifiers are available in Brunei: Epic, Fusion Top, ICON, Deluxe, Jazz, and the latest IRIS TOP water purifier that was launched in March.
Mr Wong Kim Guan, Managing Director of CUCKOO Brunei, breaks it down for us: "Two of the water purifiers available in Brunei are mechanical (Fusion Top & Deluxe Water Purifier) while the rest operates digitally (Epic, Icon and Jazz). All these water purifiers except for Epic gives you the option to dispense either hot, cold or room temperature water. What sets them apart is the ability to auto sterilize itself using the in & out electrolysis sterilization. This feature is found in our Icon and Jazz purifiers."
"CUCKOO's IRIS TOP water purifier defines an aesthetic upgrade to a sleek, monochrome water purifier design, that is equipped with a digital touch panel that dispenses mild alkaline water, with 13 temperature settings." And those who worry about the hygienic standards of water being dispensed can rest at ease here: "The water purifier has four filters with a 6-stage filtration system followed by an antibacterial stainless-steel water tank instead of a plastic one."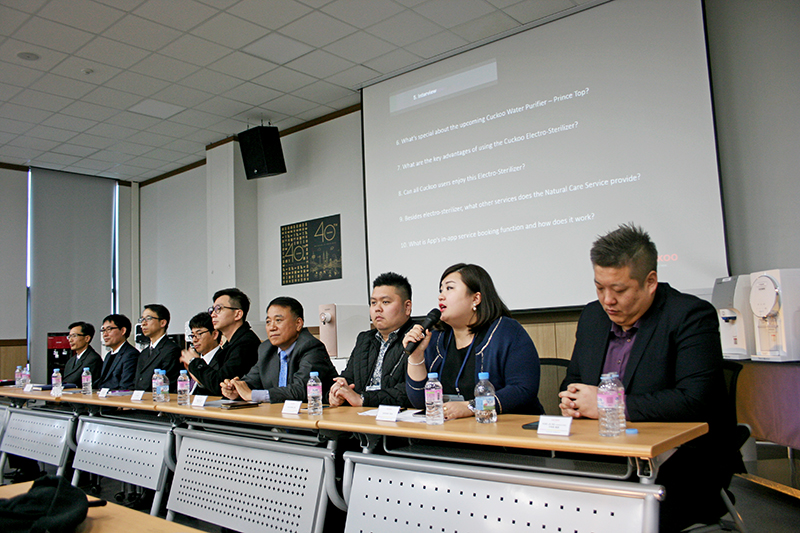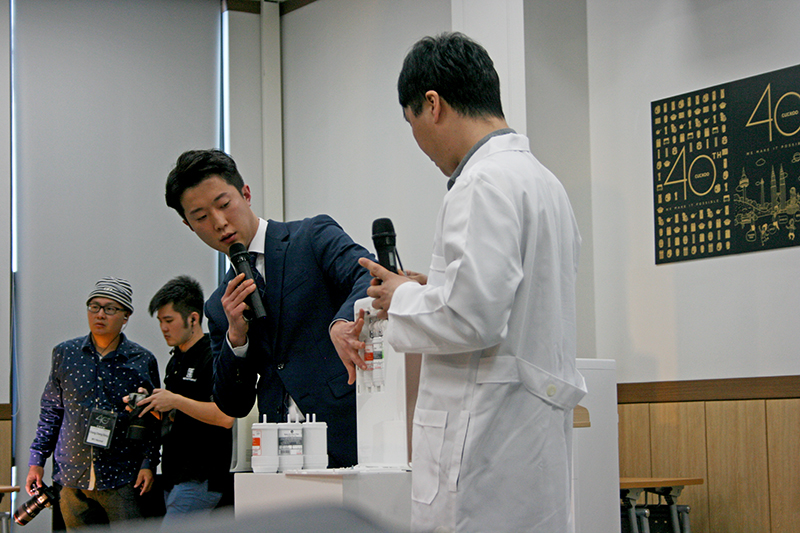 CUCKOO water purifiers are the champions of our site visit and one of the brand: in South Korea, a CUCKOO water purifier is sold every minute. Our site visit confirms a certain truth: like their motto, CUCKOO is truly about going beyond standards. From production lines to quality control, much like their factory in Yangsan, every product is diligently put together and thoroughly tested to ensure that it reaches its destination in prime, working condition.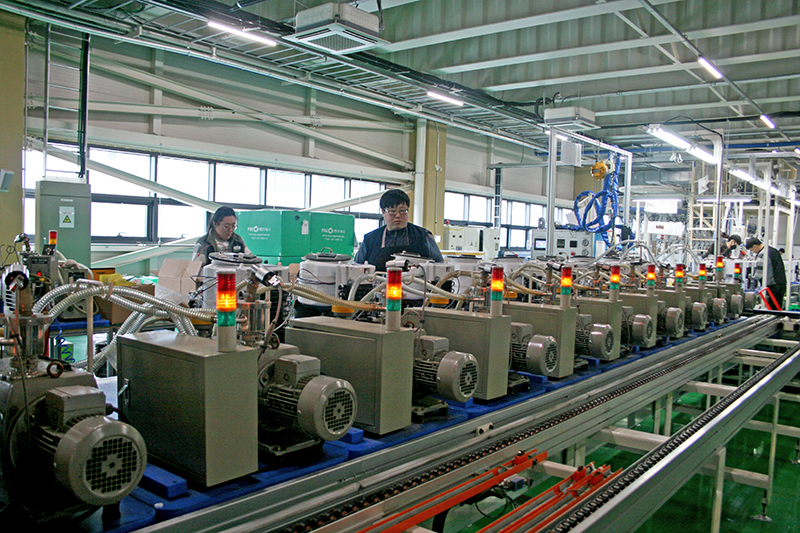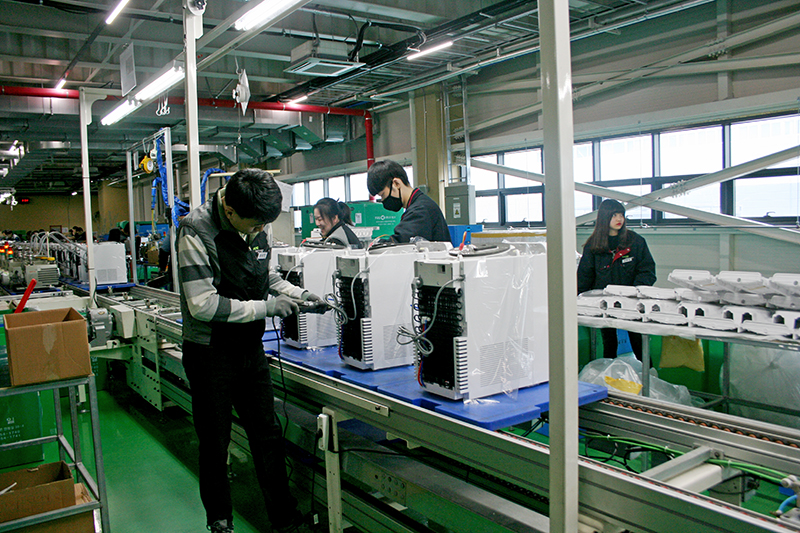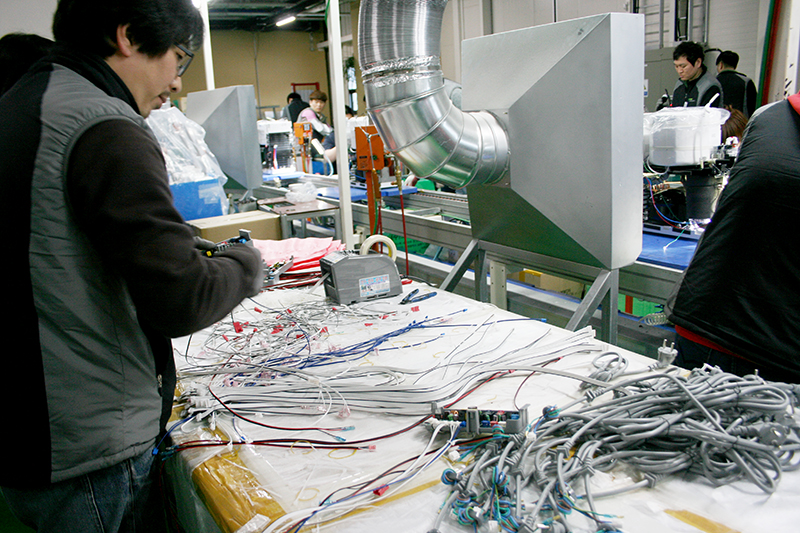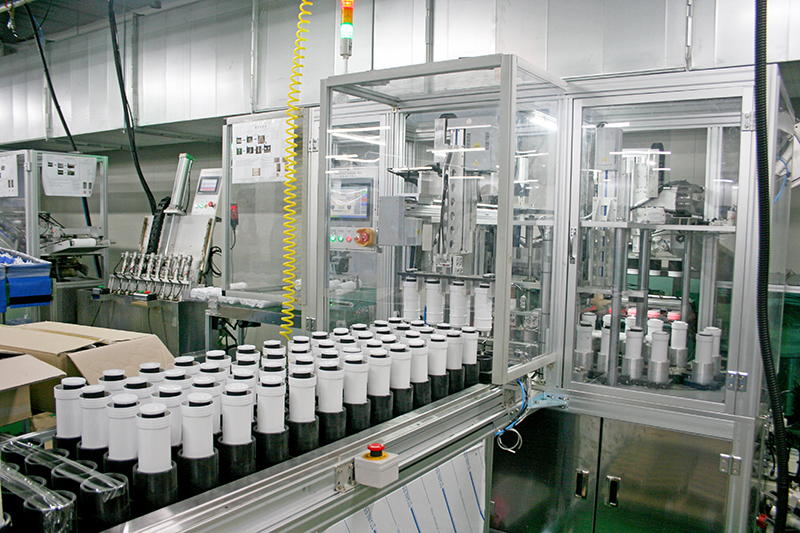 The site visit also gave us an insight into the Research & Development Unit, where other household appliances are tested before they are released into the local and international market.
Household appliances here are not limited to water purifiers: the sneak peek into this department gave us a whole different idea of what CUCKOO is capable of. From massage chairs to refrigerators to bidets, we can only look forward to the day when these innovative appliances reach our own shores.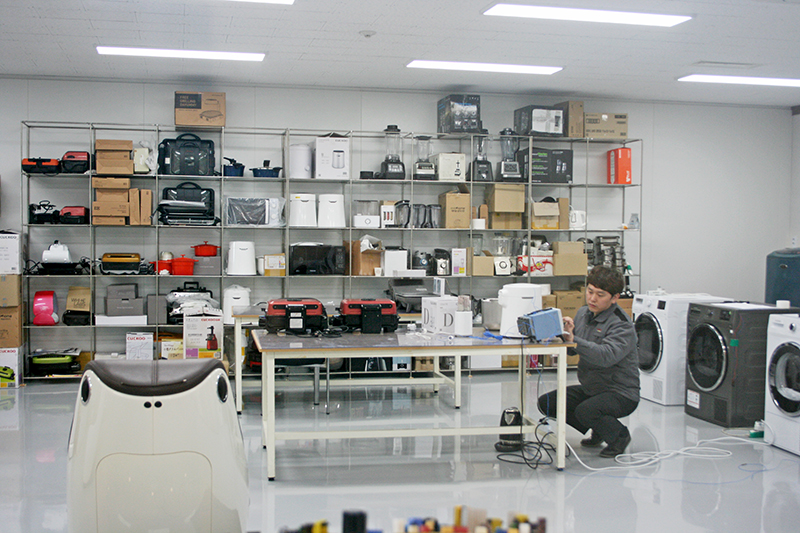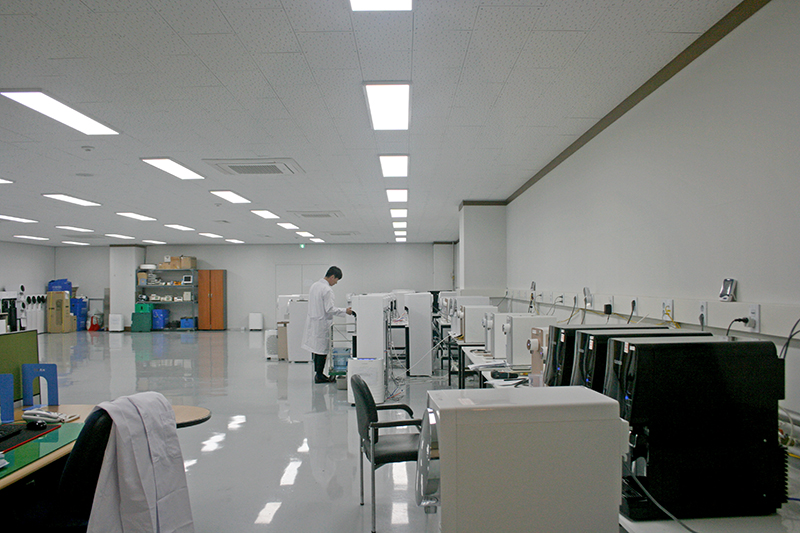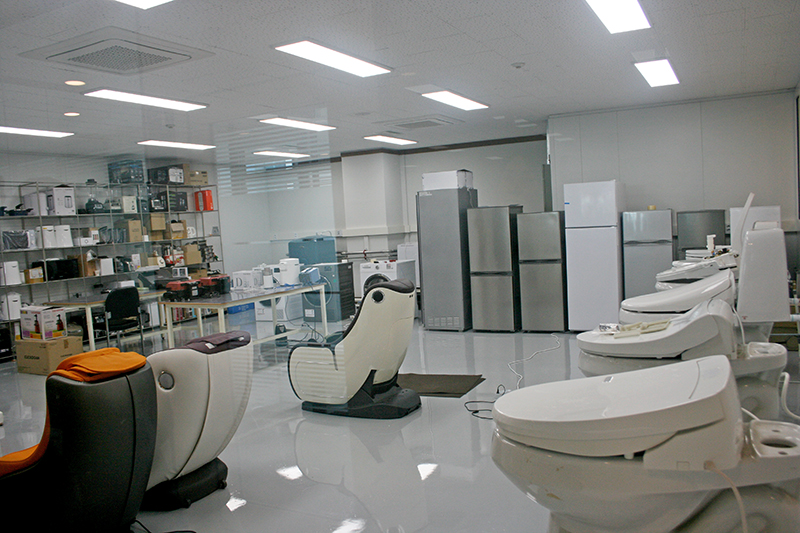 Until that day comes, it was nearly time for our own day with CUCKOO to come to an end. The large group of media that came to South Korea to celebrate CUCKOO's 40th anniversary might have begun the trip as strangers, but by the time we sat for our farewell dinner, connections and friendships had been cemented, experiences shared, and memories made. This was the trip where we first sampled Korean delicacies like blowfish soup and Korean chicken ginseng soup, where we met Lee Seung-Gi – the latest CUCKOO Global Ambassador, visited a palace, got swept away in windy Busan, and gained valuable insights into the inner workings of a major household appliance brand.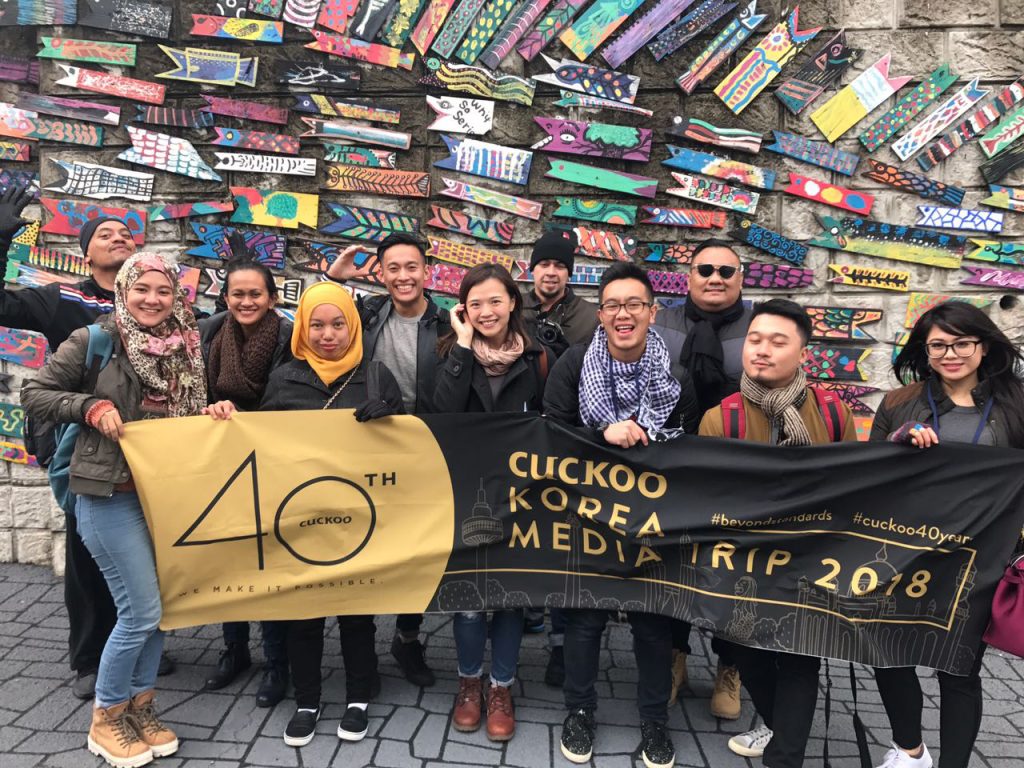 As for the media group from Brunei, we were acquaintances on the first day of our trip, and we were unwilling to say good-bye to each other by the end of it. A quick thank you to CUCKOO Brunei for taking us on a trip of a lifetime, and congratulations to CUCKOO International on the occasion of their 40th anniversary. We look forward to celebrating more milestones with CUCKOO in its near and distant future.
For more information about CUCKOO Brunei, please call the CUCKOO Careline at 2333330 or visit www.cuckoobrunei.com or CUCKOO BRUNEI's Facebook page.
Read our previous coverage of the CUCKOO trip here, here, here and here.