OWMP International and Socialight Plans to Light Up Brunei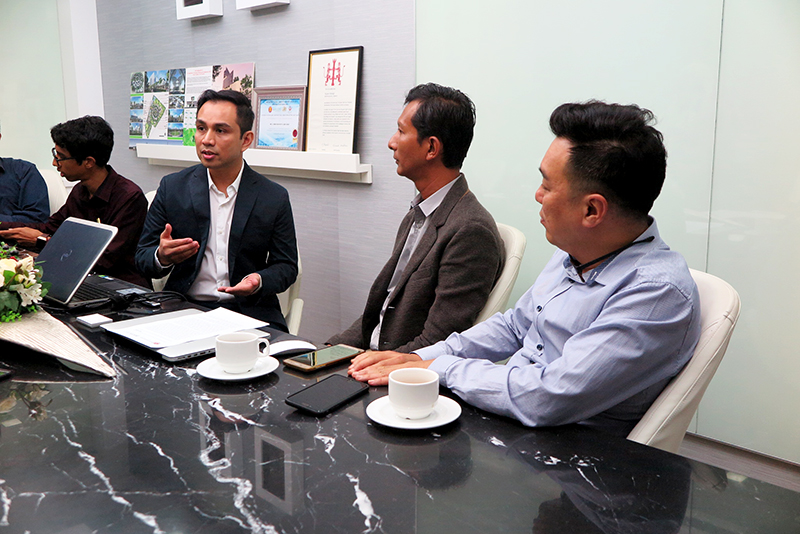 Local design consultancy and architectural firm OWMP International has teamed with Socialight Creative Lighting Studio – a lighting design firm based in Singapore – has made it a mission to light up the streets and landmarks of Brunei.
On 8 May 2018, OWMP International together with Socialight held a press conference at the OWMP office in Kg Jaya Setia to talk about the collaboration between the two companies. Present at the event to speak to the media was Hj Ahmad Nizam bin PD Hj Abd Wahab, Principal Architect of OWMP International, and Rohan Abdullah, Director of Socialight.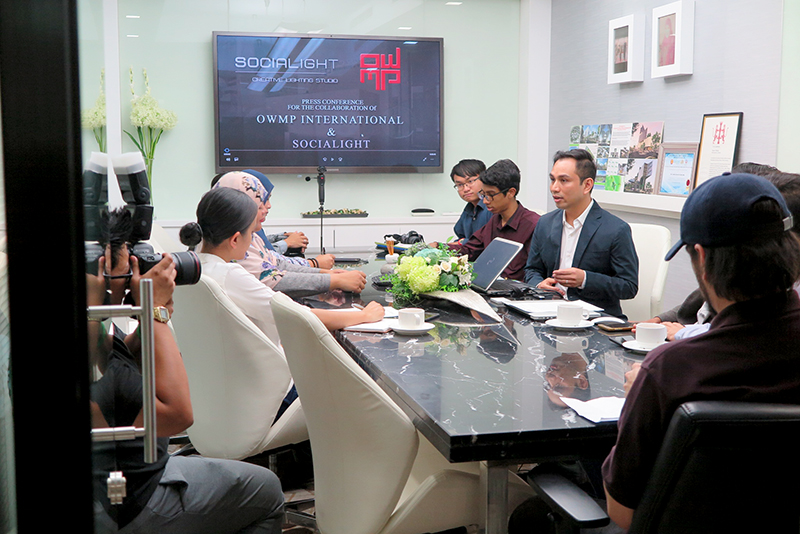 The collaboration coincides and commemorates OWMP International's 10th anniversary – reasserting its drive to branch out in providing the best services to their clients by associating themselves with highly qualified consultants through joint ventures.
"In developed countries, when you initiate a big or sizeable development, you will need a consultant from various expertise. In Brunei, lighting design is a bit lacking," Hj Ahmad Nizam said. "This is where we fill up the gap, with the presence of maybe one of the first lighting consultancy firms in Brunei. So we are collaborating with Socialight in terms of offering our services for good lighting design."
With two decades of experience illuminating places such as The Westin Sanya Haitang Bay Resort and the Angsana Xi'an Resort in China with their luminous and energy-efficient lighting, Socialight has focused its attention and expertise on the sultanate with the interest of improving lighting throughout the nation, and in extension adding a more attractive ambiance to Brunei's landscape. National landmarks that look spectacular in the daylight – like the Royal Jubilee Crown Park – has the potential to look equally beautiful at night with the right lighting.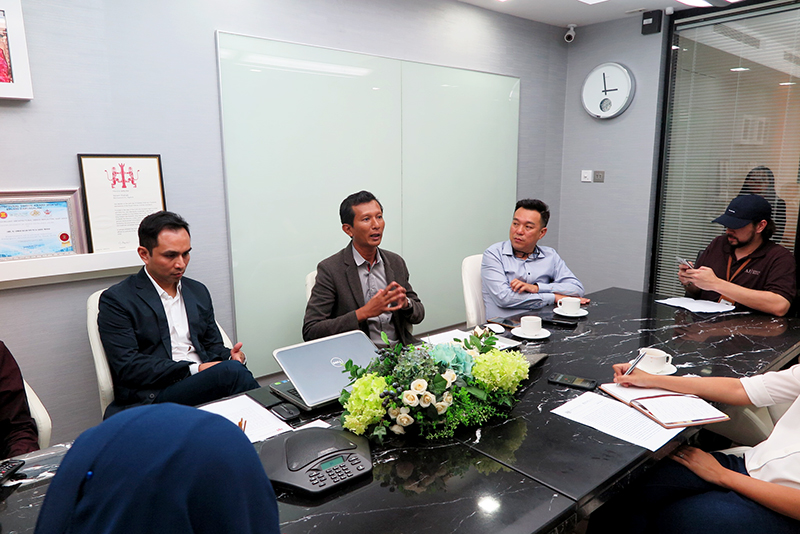 Socialight commented: "Brunei Darussalam can be considered to be one of the more affluent countries in Southeast Asia, but we however realised that good lighting practices have not gained traction here. We deduced that there may be a lack of drivers within Brunei's architectural and construction scene that can promote this issue. We hope we can raise awareness and change the perception on how important lighting is."
Lighting consultants in general design and plan lighting systems in collaboration with other project professionals in order to achieve the best effects, to ensure energy efficiency and to manage expenditure. Socialight commented, "We at Socialight work towards saving the client's expenditure and ensure that the expenditure is value for money."
What started out as a collaborative venture to promote Socialight consultancy and to partner on project-specific lighting design, the common vision of this strategic partnership has branched toward creating a national awareness on the importance of good lighting and to introduce, educate and then implement good lighting practices to improve the quality of life in Brunei.
The first step in the collaborative efforts between OWMP International and Socialight is the AMBD project – which will hopefully pave the way to illuminating more of Brunei's public spaces and landmarks in the future.
Visit www.owmpinternational.com for more information.