The Grand Launching of The Jaguar E-Pace

It was a night of glamour during the official debut of the Jaguar E-Pace in Brunei Darussalam. The event, which took place at the Indera Samudra Grand Hall of The Empire Hotel and Country Club, saw more than one hundred guests settling down into runway-style seat arrangements as they waited to meet the latest addition to the Jaguar family.
Mr. Alfred Yong, the General Manager of Indera Motors Sdn Bhd, described the Jaguar E-Pace in his welcoming speech as a "fun and clever five-seater compact SUV that packs the design and performance of a Jaguar sports car into a spacious, practical and connected all-wheel-drive vehicle". He also went on to say that despite its sleek and sophisticated design, the premium vehicle successfully accommodates people from all walks of life, whether it's a small family, individuals with active lifestyles or just a car enthusiast. The Jaguar E-Pace comes across as one that will encourage you to live your best life while challenging you to redefine your expectations on the road.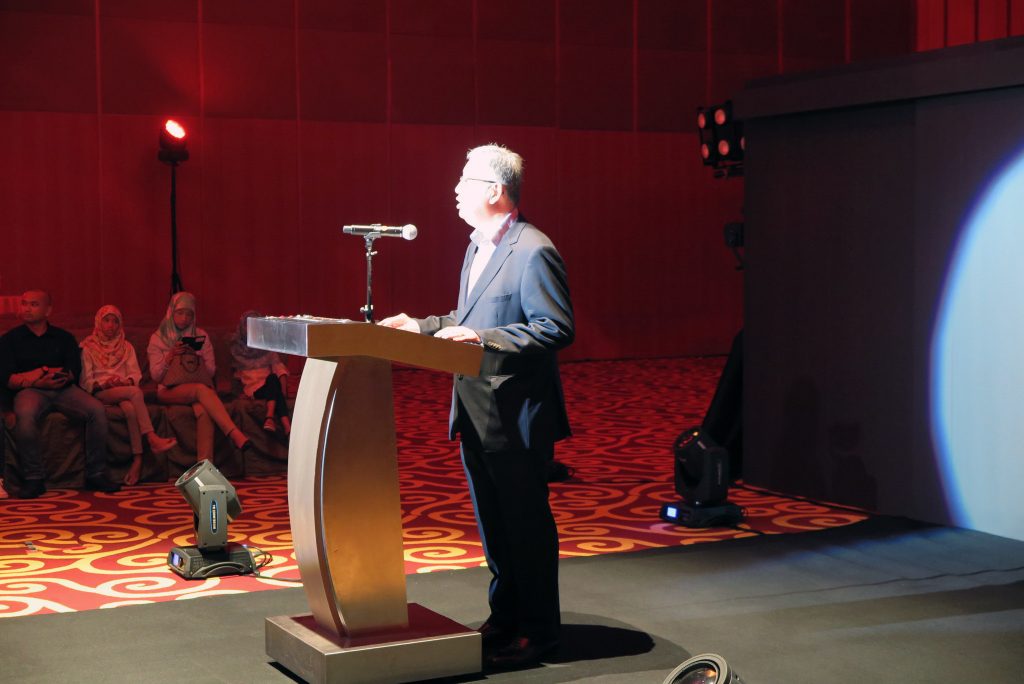 The grand moment arrived with much ado as the stunning automobile was introduced to the crowd, and both variants of the vehicle – the Jaguar E-Pace 2.0 First Edition AWD and the Jaguar E-Pace S 2.0 AWD – were brought out for display.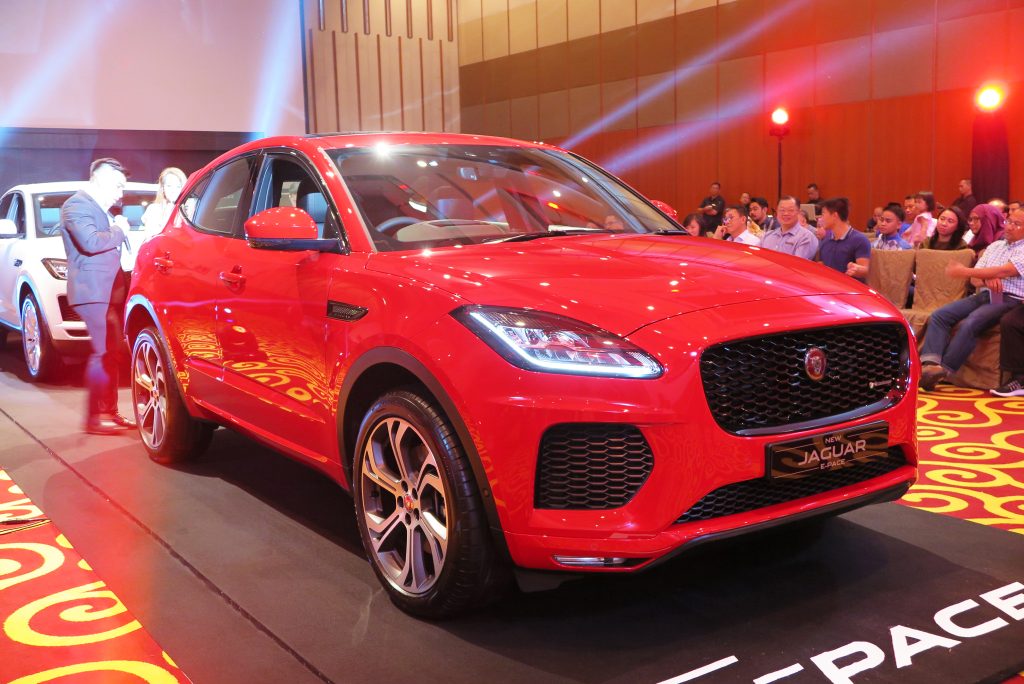 After a run-through commentary on the main features of the car, it quickly became apparent that the feeling of quality that the vehicle exudes stems not only from the unmistakably elegant aesthetic that we have come to expect from the Jaguar brand, but also due to the fact that the E-Pace is an extremely high-tech and high-performing vehicle with excellent precision and agility. With Jaguar's modern four-cylinder Ingenium petrol engines, the E-Pace holds its very own Guinness World Record with a cool 15.3m barrel roll leap under its belt.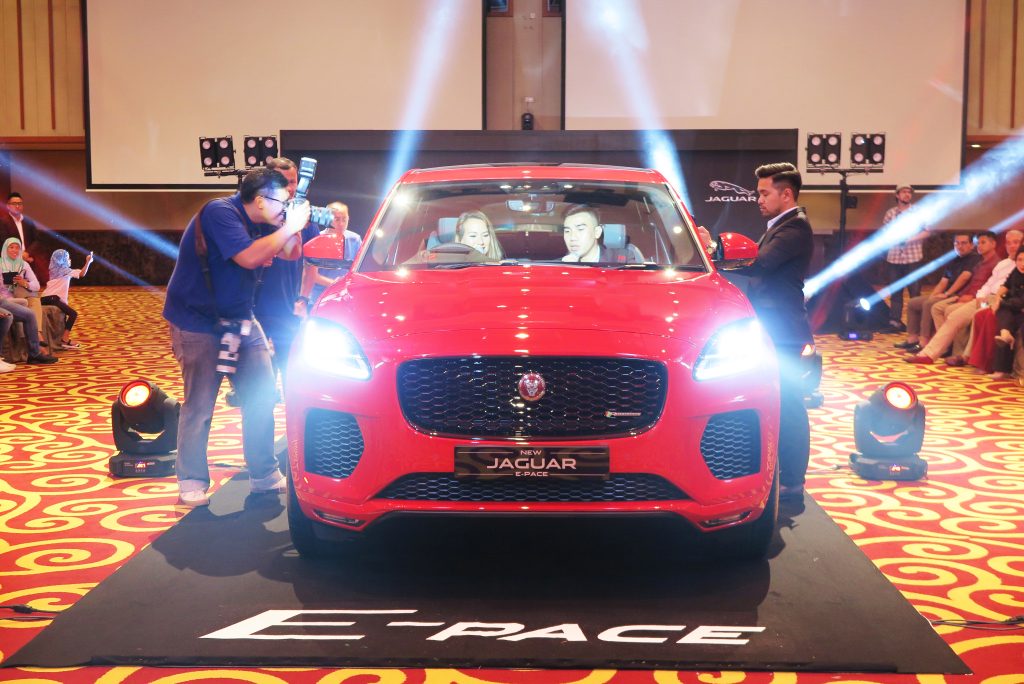 After the official launch, guests were invited to acquaint themselves with two models with offers to make reservations for a test drive. Refreshments were served after which guests were then chauffeured in style to their respective parking spaces via a series of Land Rovers, courtesy of Indera Motors.
If you think you've missed your chance to get up close and personal with the Jaguar E-Pace, you can still show up to any Indera Motors Sdn Bhd Showroom in Lambak Kanan Industrial Area and conduct a test drive at anytime between 8am to 5pm from Mondays to Fridays and 8am to 12.30pm on Saturdays. Every purchase of the New Jaguar E-Pace comes with a 5-year Free Service Plan, 3-Year Warranty and 3-Year Roadside Assistance.
Find out more details on the official website.