CUCKOO & Seoul Culture
by Intan Abu Daniel
In celebration of its 40th anniversary, CUCKOO Korea kindly invited media groups from Brunei, Indonesia, Malaysia and Singapore to a trip to Korea where we treated with city tours, a behind-the-scenes look at their factories in Busan and Seoul, and a chance to witness the introduction of CUCKOO's latest global ambassador!
From Busan it was right back to Seoul, via train this time (where thankfully, no zombie incidents arose). The nice people from CUCKOO had some city tours planned for us, and we were ready to soak up some culture. But first, we were ready to eat. Michelin-star restaurant Korea Samgye-Tang specialises in a body-warming Korean delicacy: Korean ginseng chicken soup. Basically, this is a spring chicken stuffed with sticky rice, jujube beans and ginseng, and then left to simmer for an hour, and served in clay bowls. It was, simply, a nourishing and hearty meal that is time-consuming to prepare, that we inhaled in a few minutes.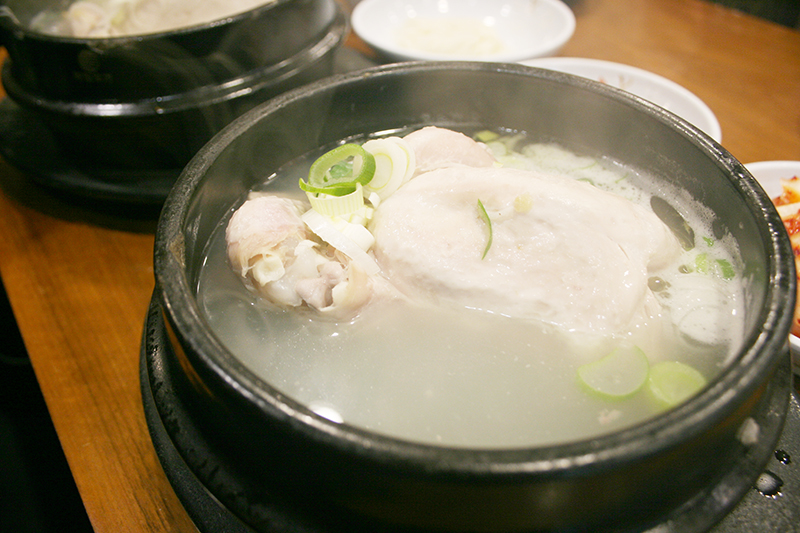 It doesn't seem right to visit South Korea without visiting one of the palaces, and of the five, we went to the largest: Gyeongbokgung Palace. Also known as the Northern Palace, this beautiful palace was built in 1395, and is an iconic landmark with a long and storied history.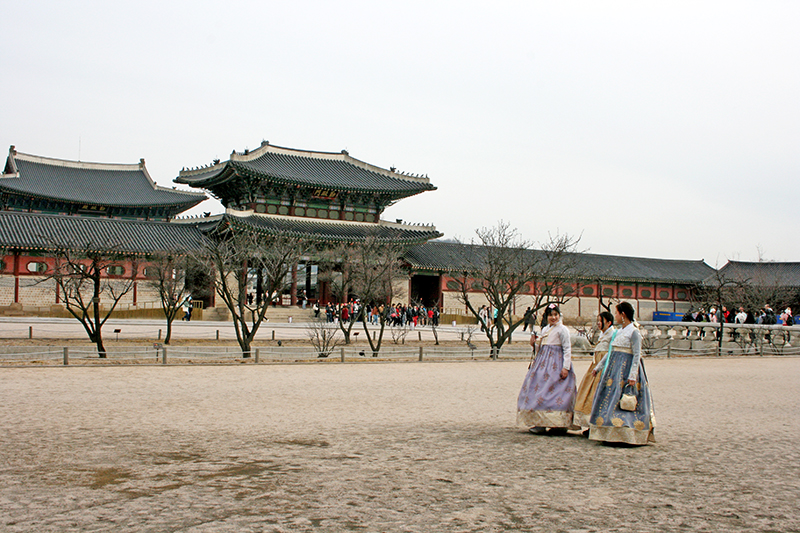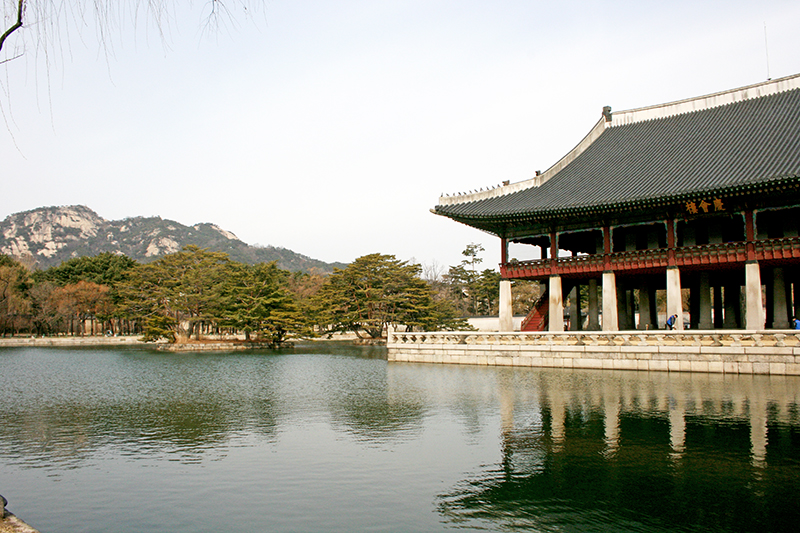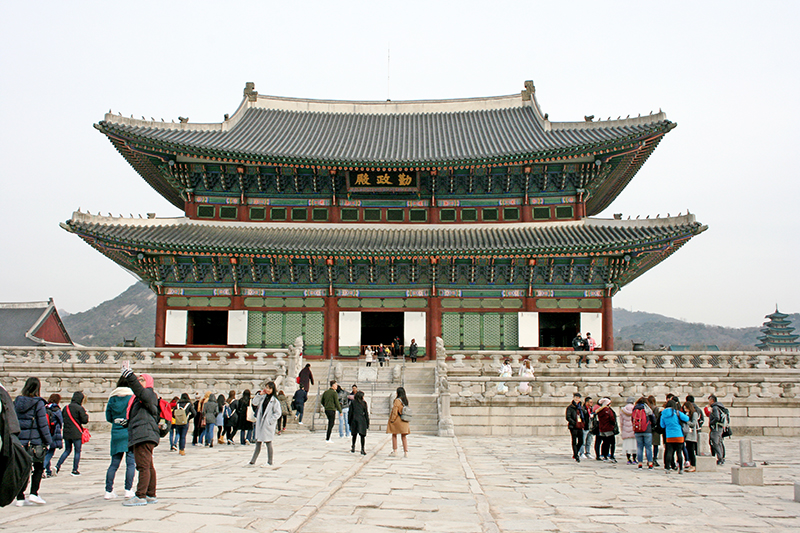 We also went to Insa-dong – a street of culture. Alleyways are flanked by boutique shops with galleries of traditional items and goods, and teahouses and restaurants to nip in for a break. If you have time to explore this street, absolutely do so, and make sure you stop to absorb the art in the galleries. Here, you can see a bit of everything from traditional Korean fine art to paintings and sculptures, by both established and promising new Korean artists.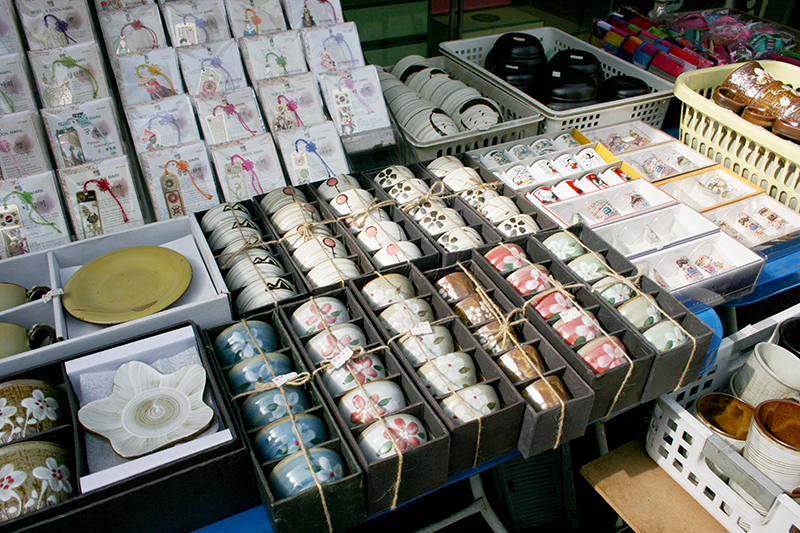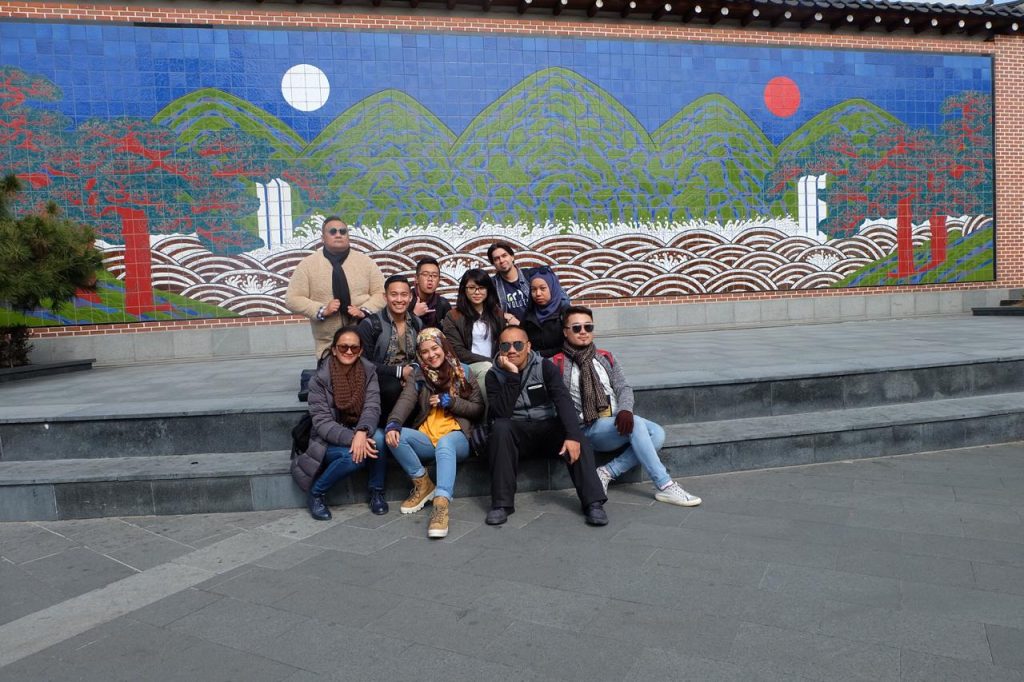 Culturally satisfied, we paid a visit to one out of the 90 CUCKOO brand stores around South Korea, at the fancy LOTTE Department Store, an iconic shopping venue located near the large shopping district of Myeongdong, and features everything from local Korean brands to world-famous high-end brands.
Our factory visits gave us a real sense of just how large CUCKOO is – we only have a small taste of what CUCKOO is about in Brunei. In South Korea, CUCKOO is more than the rice-cookers, multi-cookers, air humidifiers and water purifiers available here: they offer other kitchen appliances such as kettles, blenders, induction cookers, even a fermenter, and health care and living appliances like electric heaters, air washers and bidets. The CUCKOO brand store showed us the variety of choices a customer in South Korea is able to choose from. Hopefully it's only a matter of time until these products reach Brunei's shores.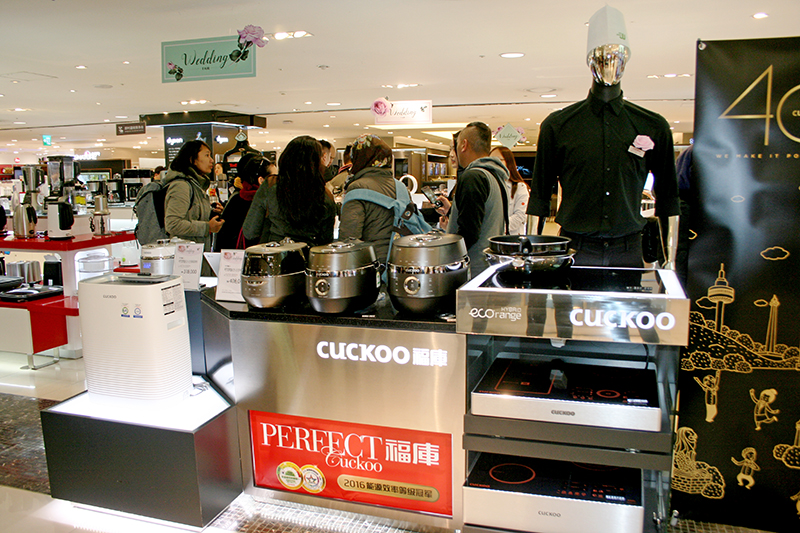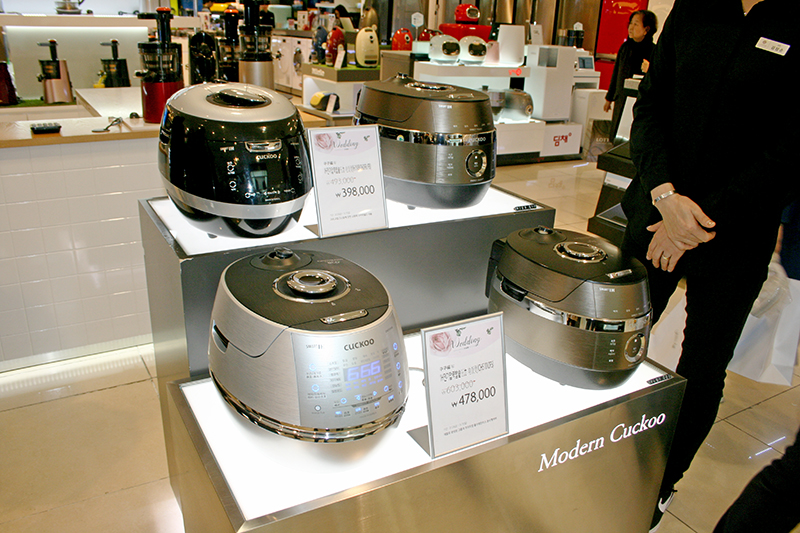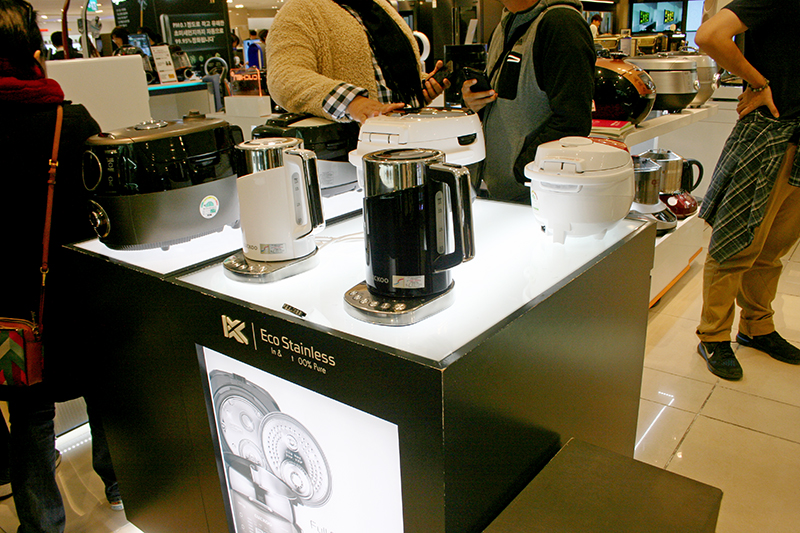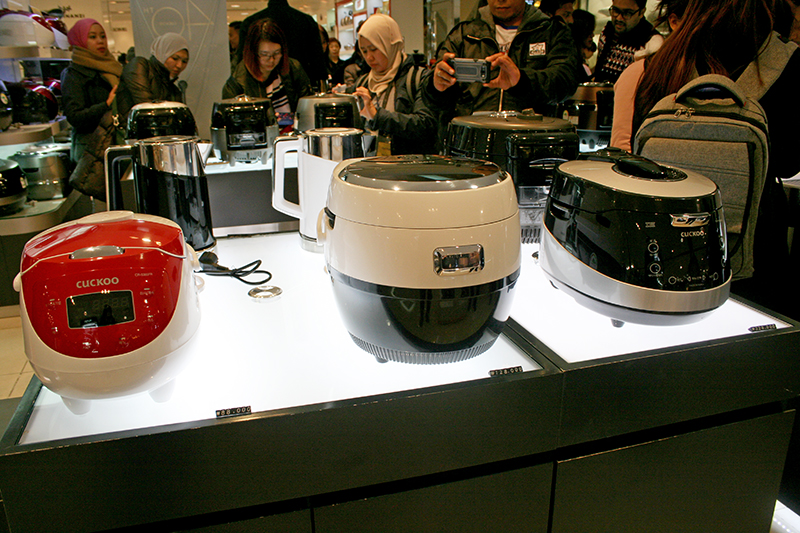 That said, the latest CUCKOO product that did hit Brunei's shores is a real gem: the IRIS TOP Water Purifier is a touch-enabled water purifier that dispenses mild-alkaline water in 13 different temperature settings – ranging from hot to room temperature to cold. And as it is a CUCKOO brand, its sleek and monochrome design does justice to its brand's high-tech, snazzy but sophisticated aesthetic. It's a water purifier that will impress you with its looks and its functionality.
As for maintenance and cleanliness – that main worry that plague most water purifier owners – the IRIS TOP has a 6-stage filtration system that eliminates 99.9% of viruses and bacteria so you can be sure that the mineral-enriched water that you drink is clean.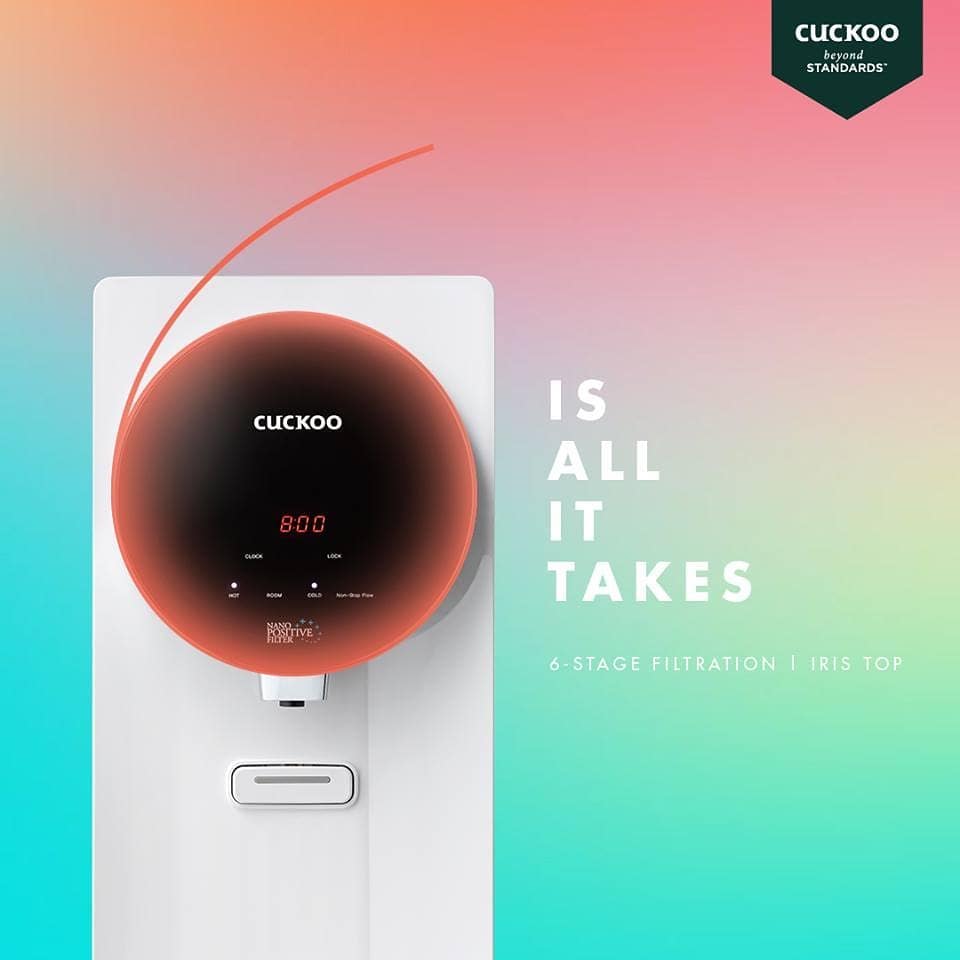 The IRIS TOP can be purchased via credit card installment and bank loans for as low as BND59 per month. Find out more by visiting any of the CUCKOO Brunei Brandstores nationwide, located at major shopping malls and supermarkets, or contact them via the details below.
For more information about CUCKOO, please call the CUCKOO Careline at 2333330 or visit www.cuckoobrunei.com or CUCKOO BRUNEI's Facebook page.
We will be posting more insights into our unforgettable experience with Cuckoo in Korea. Follow us on Instagram for updates!