Dato' Jovian Mandagie Returns to Brunei for JBoxing 2018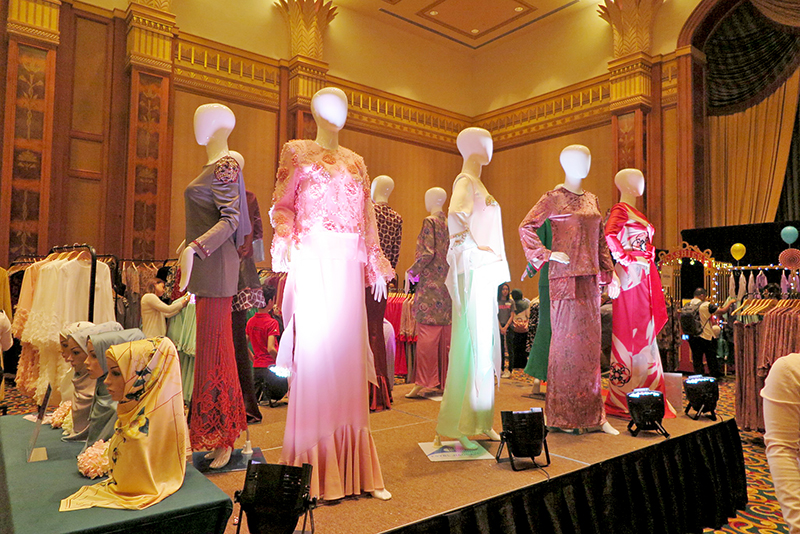 One of Brunei's favourite Malaysian fashion designers, Dato' Jovian Mandagie, has graced our local shores once again with the return of JBoxing – an annual event hosted by Jovian Ready-To-Wear and Brunei's own Bajoo Boutique, and brought to Brunei exclusively by Baiduri Bank.
From 27 to 29 April, the eponymous label will be offering a selection of their RTW line at discounts up to 75%, and an additional 10% discount for Baiduri cardholders, with a special first showing specifically for Baiduri Bank account holders on the first morning of the event. The event is held at the Indera Kayangan Ballroom of The Empire Hotel & Country Club.
This visit marks the seventh time that Jovian – the Chief Executive Officer of Jovian Apparel and Creative Director of Jovian Ready-To-Wear – has come to Brunei. Speaking to BiG magazine, he had a few gracious words to say about his relationship with the sultanate.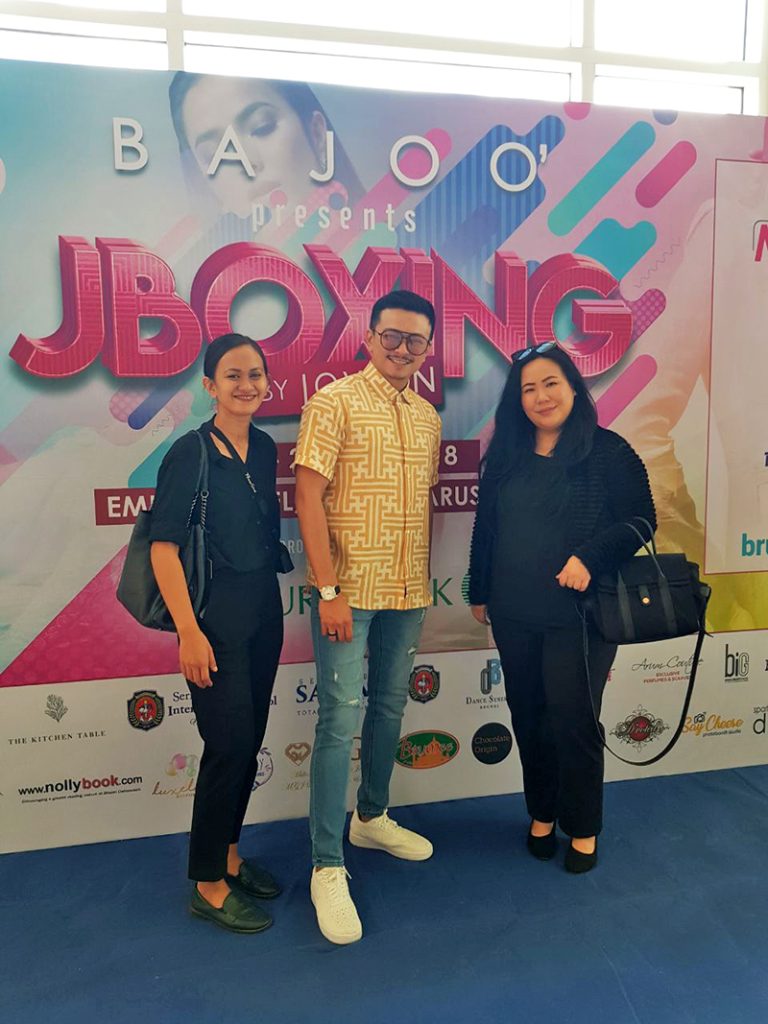 "I love Brunei so much," the talented fashion designer enthused. "I always feel welcome here, and for the past seven years that I've been here, I have made at least seven adopted families! I'm always entertained here – there's great views, great food, and I love the hotel (The Empire Hotel & Country Club) here as well."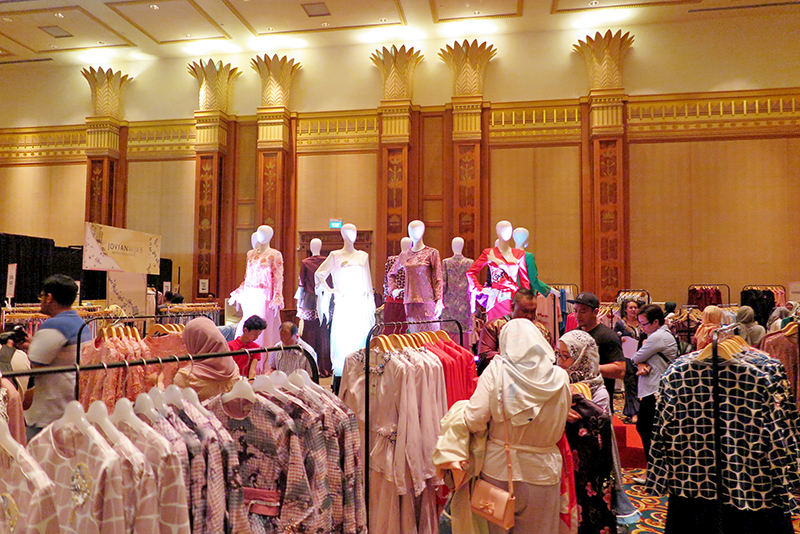 Jovian Mandagie's visits to Brunei has been nothing short of successful, with up to 15,000 visitors to the last JBoxing event in 2017. Grateful for the support from Brunei, Jovian will be giving back to the local community by conducting workshops and motivational talks for young local entrepreneurs during his stay here.
"I've already had one workshop with Progresif last Wednesday, and we have another one coming up on Monday at DARE titled 'Lead Your Industry with Jovian Mandagie'. My duty is to show Bruneians that opportunities are huge – with technology you can do amazing things."
"I do realize there are a lot of talents in Brunei," Jovian continued. "But it's just that there's lack of exposure here in Brunei. So my duty as a businessman and leader of fashion industry in Malaysia, Indonesia, Singapore and Brunei, I would love to share my experience and give all the advice that I could to help all the young entrepreneurs in Brunei as well."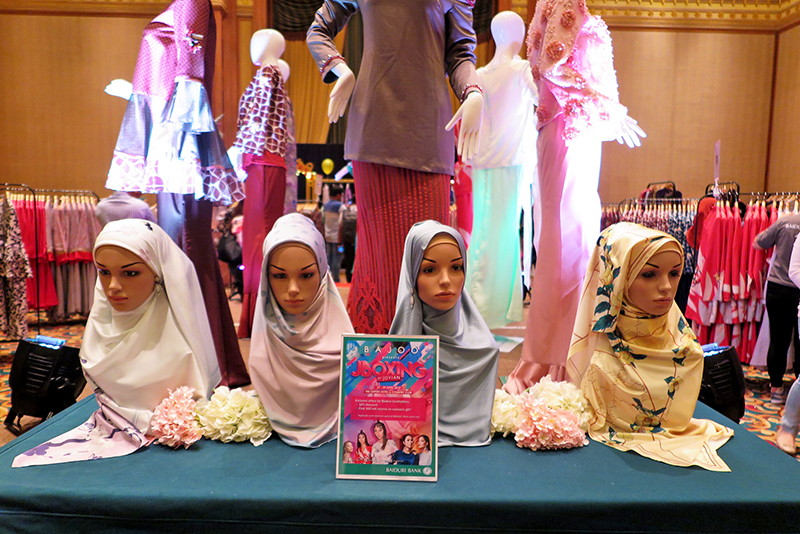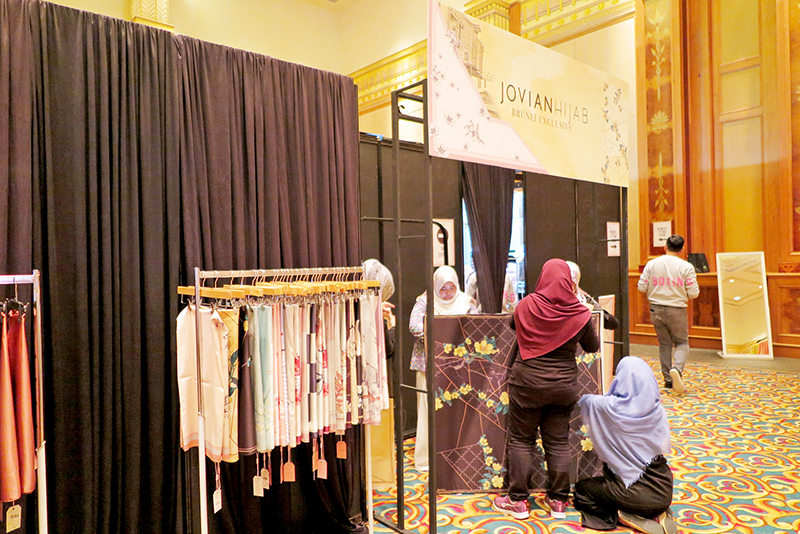 As for this year's JBoxing event, Jovian advises to get down to The Empire Hotel to grab the exclusive Brunei edition of the Jovian Hijab. These are three different prints of hijab: beautifully designed and inspired by the Brunei national flower, and a sketch of Kampong Ayer – Brunei's most famous landmark. There will also be a range of outfits for ladies, men and kids available for your Raya needs.
Talking about the collections available JBoxing 2018, Jovian said, "You may find many new collections from Jovian RTW this time. Brunei is our first destination for JBoxing, therefore all customers from Brunei will get the privilege to experience and purchase these latest editions before anyone else!"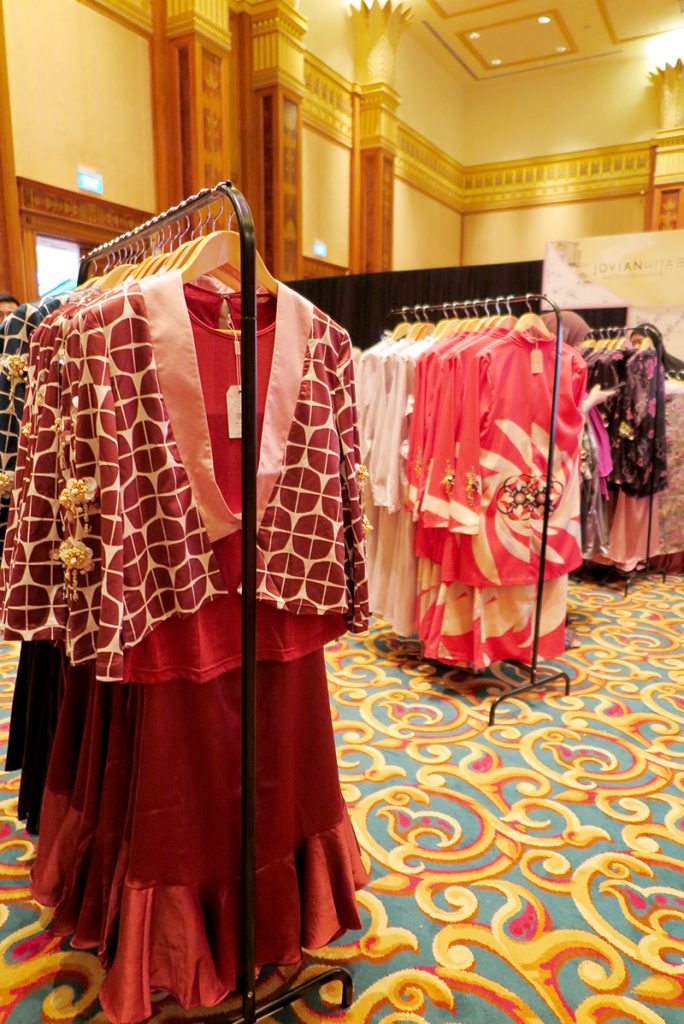 Early bird purchases will be receiving mystery gifts along with secret deals to be redeemed during the event. There will also be special contest and promotions throughout the weekend.
JBoxing is supported by main partners Telco Partner and Progresif, plus Maszalina Events, BMW, Royal Brunei Catering, Mix Mediaworx, Brunei Press, The Bruneian, Brunei Events, and other supporting partners such as Aewon, Asli KTM Sdn Bhd, Bag Story Brunei, Bello Café, Borneo Insider's Guide magazine, Chocolate Origin, Dance Synergie, Domestic Divas, Dottera, D'voted Events, Expression Musix, Ezy Printing, Firoz Jaya, Gloss Factory, Jerudong Park, Kitchen Table, Luxeloons, Million Goldsmith & Jewellery, Nails & Wax, Nollybook, Nyonya, Say Cheese Photobooth, The Sound, Thomson Furniture, Wrap in a Box, Yelly Florist Enterprise and Oudh Al Aswad.
The JBoxing event will be held from 27 to 29 April from 10am to 10pm at the Indera Kayangan Ballroom of The Empire Hotel & Country Club. Connect with Bajoo on Instagram for updates!