Tourist Information Centre at the Brunei International Airport Provides Convenience for Visitors to Brunei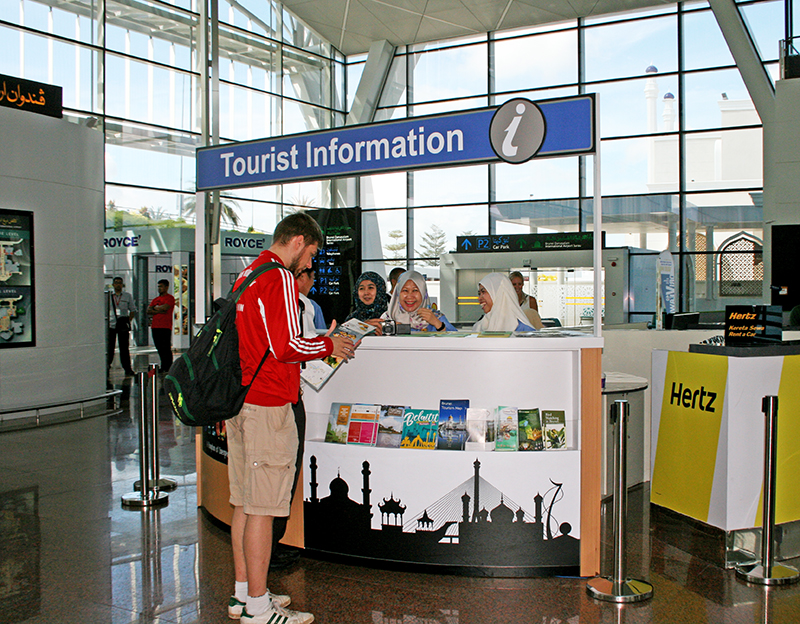 Present to officiate the launching of the Photography Exhibition at the Departure Area of Brunei International Airport, Guest of Honour Yang Mulia Awg Wardi bin Hj Mohammad Ali, the Deputy Permanent Secretary (Tourism) of the Ministry of Primary Resources and Tourism (MPRT) also visited the brand new Tourist Information Counter (TIC), which commenced operations at the arrival area of the Brunei International Airport.
The Tourism Information Centre is open from 9am to 6pm daily and will go a long way toward creating a positive impact on visitors to Brunei. By promoting landmarks and places of interest to visitors, the TIC will also act as an information provider on Brunei and services, from accommodation to events and activities.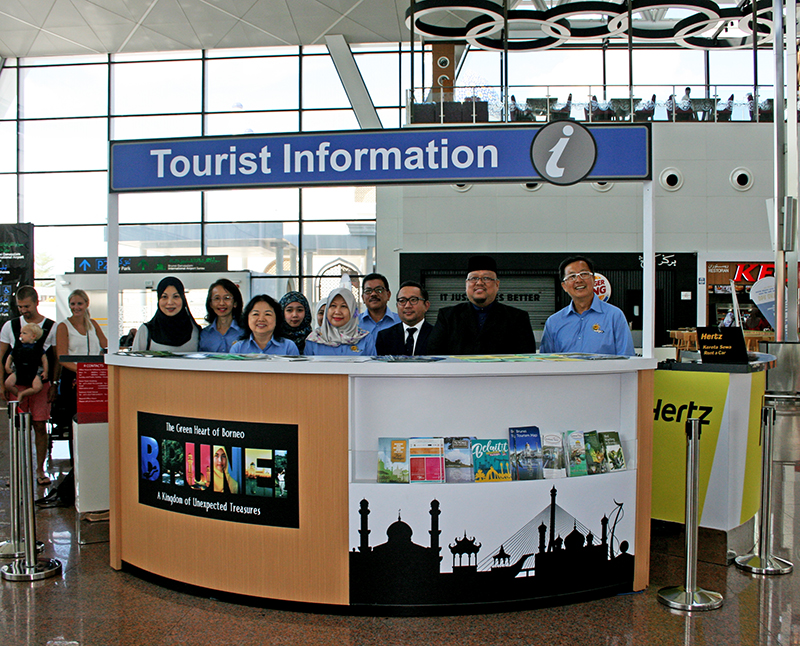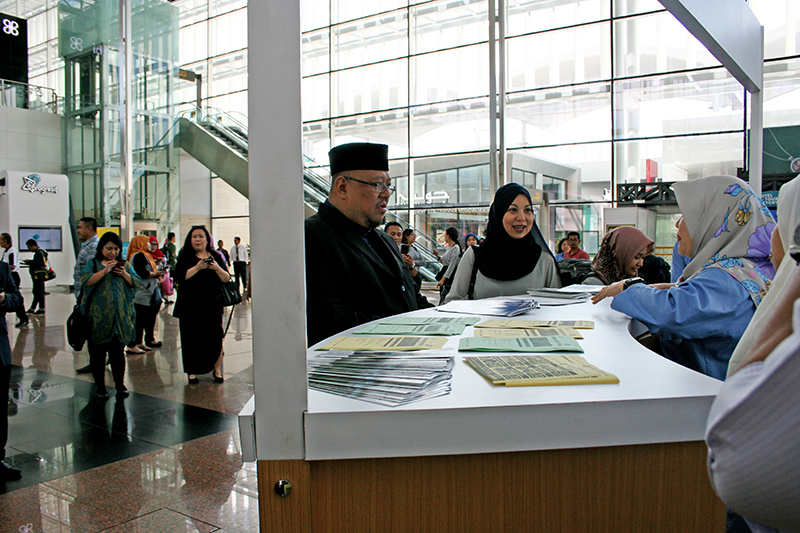 In a bid to improve tourism services in the country, the Association of Travel Agents of Brunei (ATAB) will work with stakeholders so that each tourist will be furnished with enough information on places of interests, tours, brochures, maps, accommodation, transportation, shopping, restaurants and other related tourism services, thereby taking the right steps in ensuring their stay in Brunei is a positive one.
Yang Mulia Awg Wardi also stepped outside of the arrival area to view the new map of Brunei, which will include places of interests near the airport, and maps of Bandar Seri Begawan, Gadong and Kiulap. The maps were installed for the convenience of visitors and tourists to Brunei to help them navigate nearby places of interests and attractions.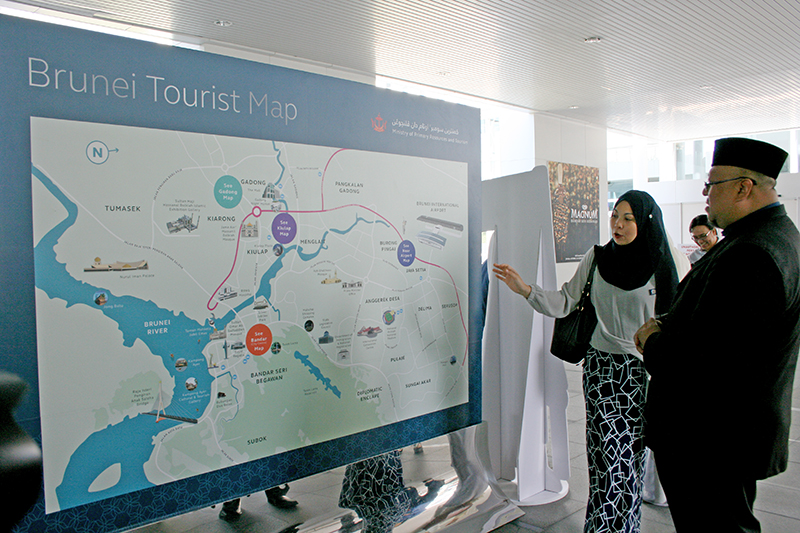 The Tourism Development Department has been working hard in their initiatives to improve the quality of tourism facilities for all visitors to Brunei Darussalam. In 2017, the total number of international tourist arrivals to Brunei through the Brunei International Airport reached a milestone of 258,955 tourists, marking an 18.3 percent increase from 2016. This remarkable achievement exceeded the 10% projection of 2017 and marks the highest record of international tourist arrivals since 2011.
The Tourist Information Counter is managed by the Association of Travel Agents of Brunei (ATAB) with the support of Tourism Development Department, Mix Mediaworx and the Department of Civil Aviation.
Keep yourself up to date with initiatives and events in Brunei by connecting with Brunei Tourism on their website, Facebook and Instagram, and by visiting the Brunei Events website.